1.
Roll out butcher paper for epic drawing sessions.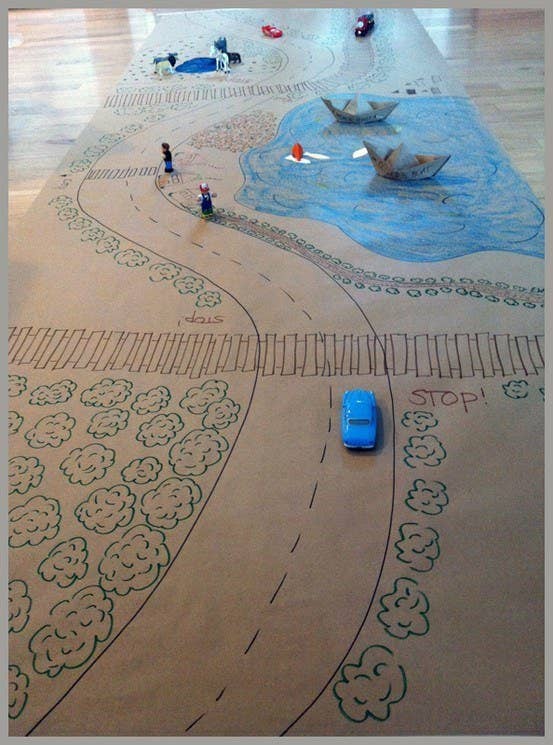 2.
Play the Frozen Fortune Teller game.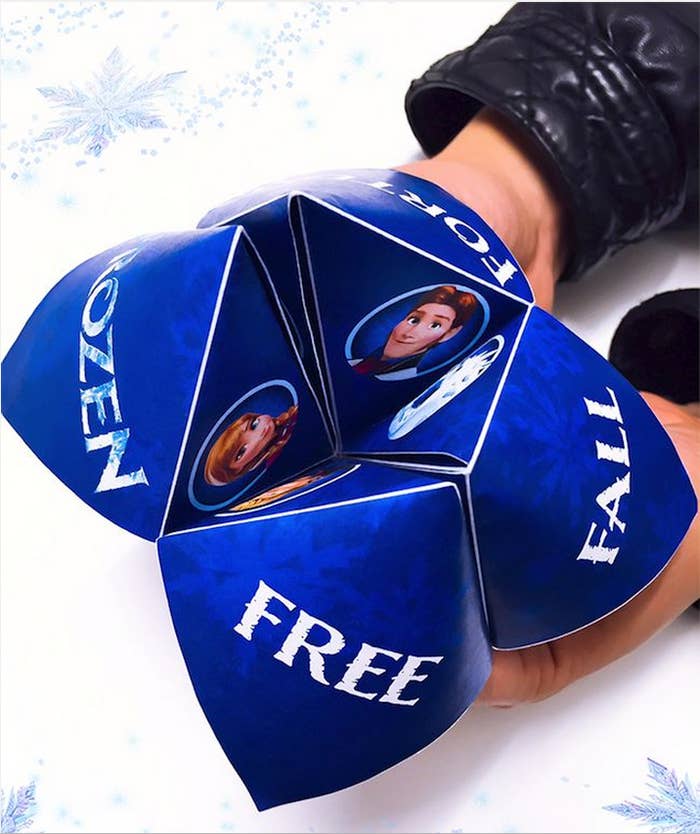 4.
Fill a sensory bin with snow and let your kids paint it with colored water.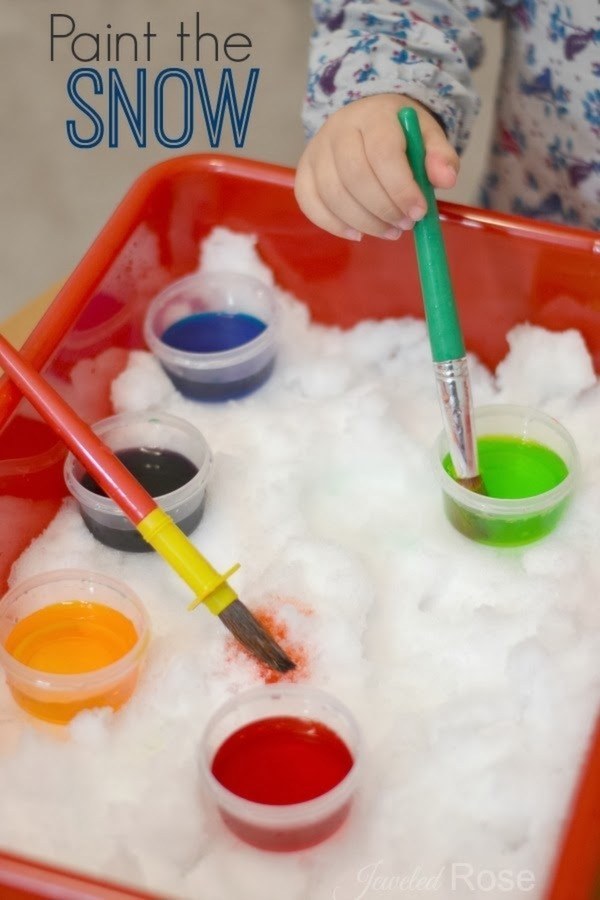 5.
Painter's tape and some balled-up newspaper are all you need for this "sticky spiderweb" activity.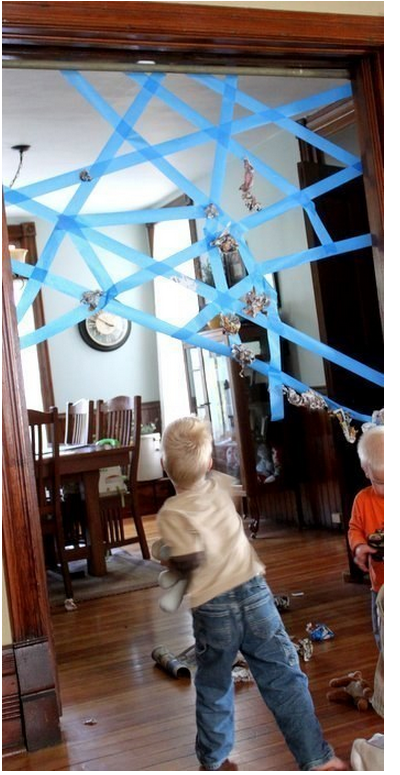 7.
Burlap (from a gardening center) can be used to make a preschooler-appropriate sewing station.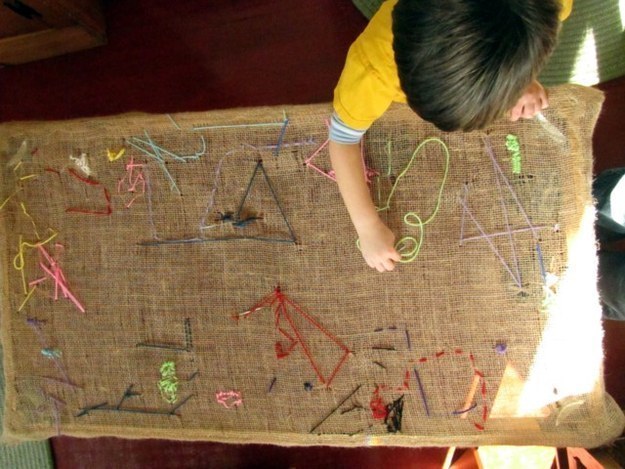 8.
Hang a target for paper airplanes.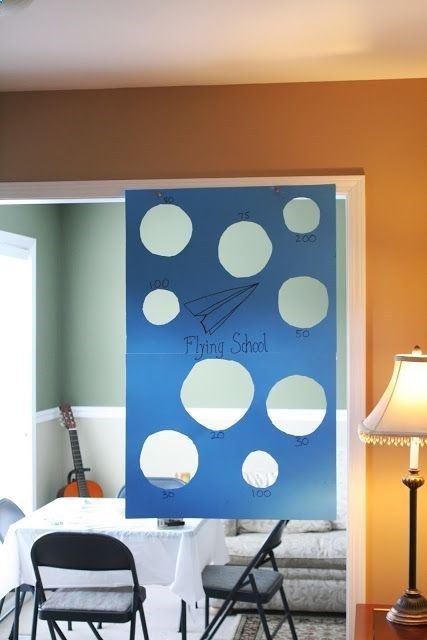 9.
You can also use tape to make a paper airplane landing strip.
12.
Cut a pool noodle in half to make a marble track race.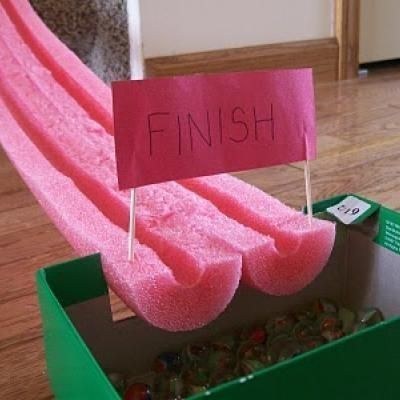 14.
Put colored tape on the carpet to make roads for your kid's toy cars.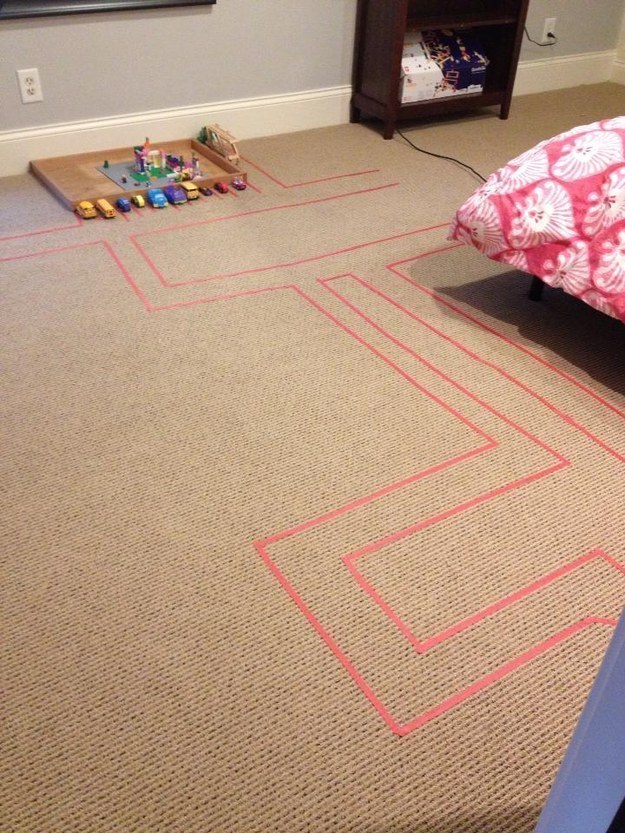 15.
Freeze water to play mini ice hockey.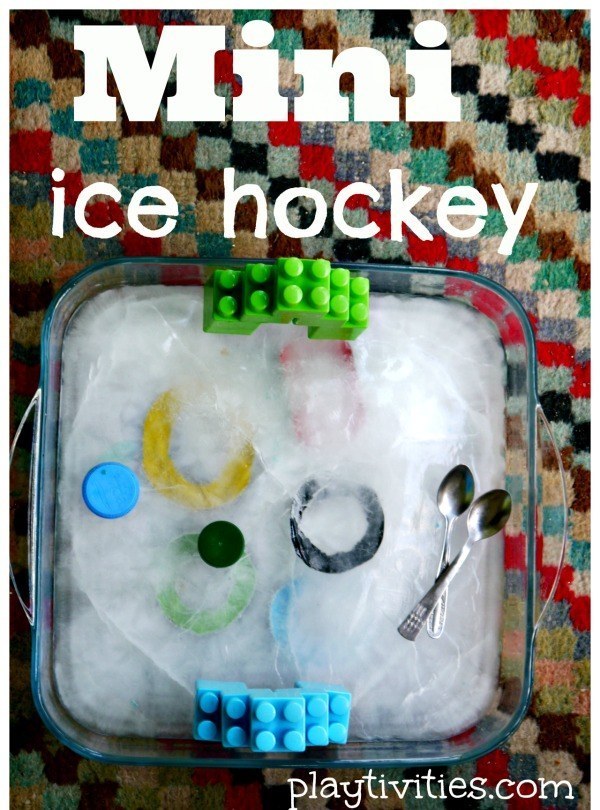 17.
Another very cool science experiment lets kids extract DNA from strawberries.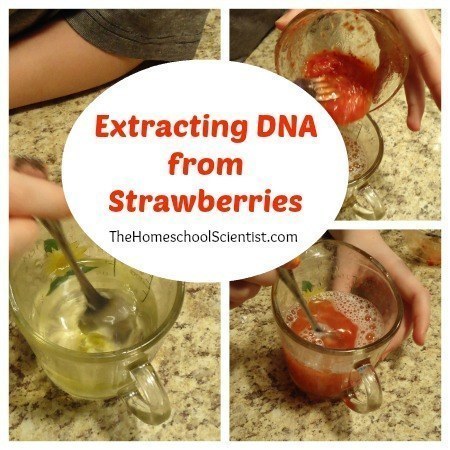 20.
Turn an old box into an indoor slide.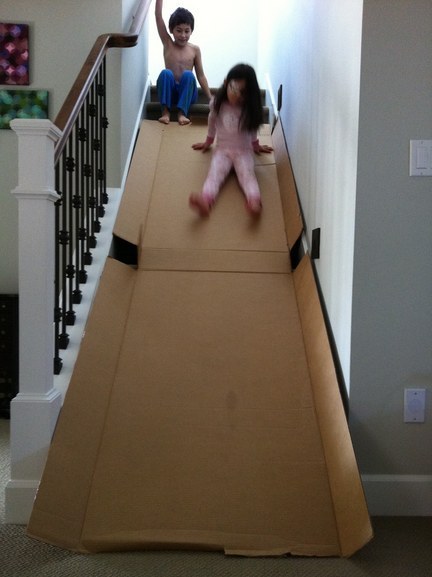 21.
Make fireworks in a jar using water, oil, and food coloring.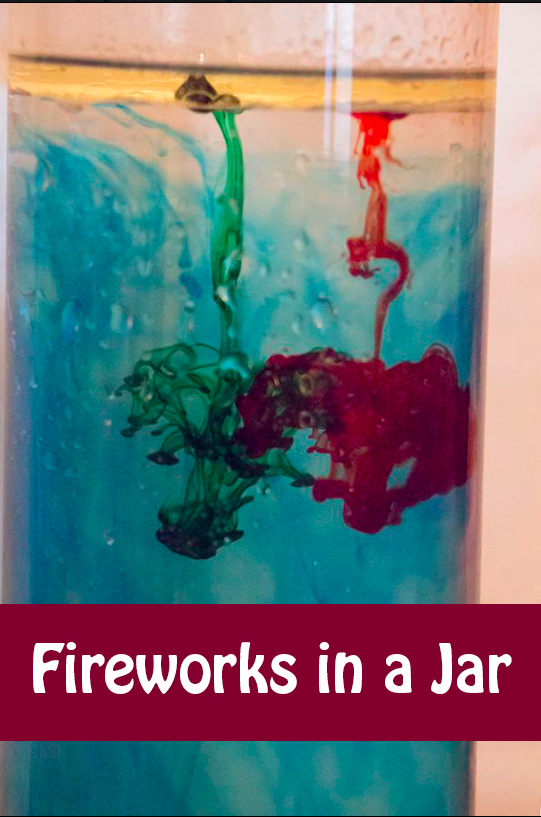 22.
Have a campout indoors.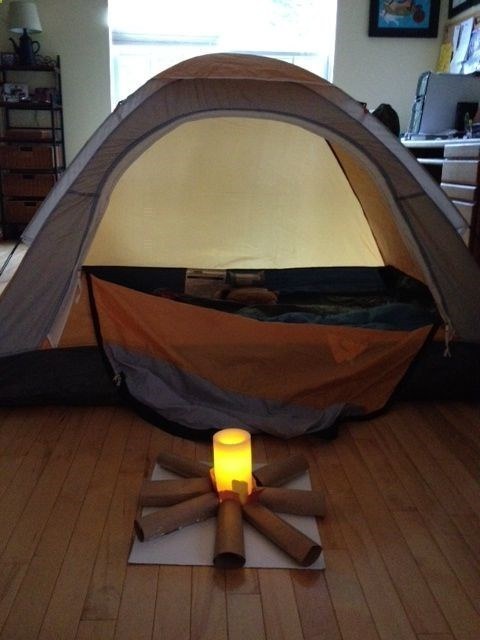 24.
Well-placed yarn is all you need to let your kids get their Mission Impossible on.
25.
Build a tower out of cut-up sponges.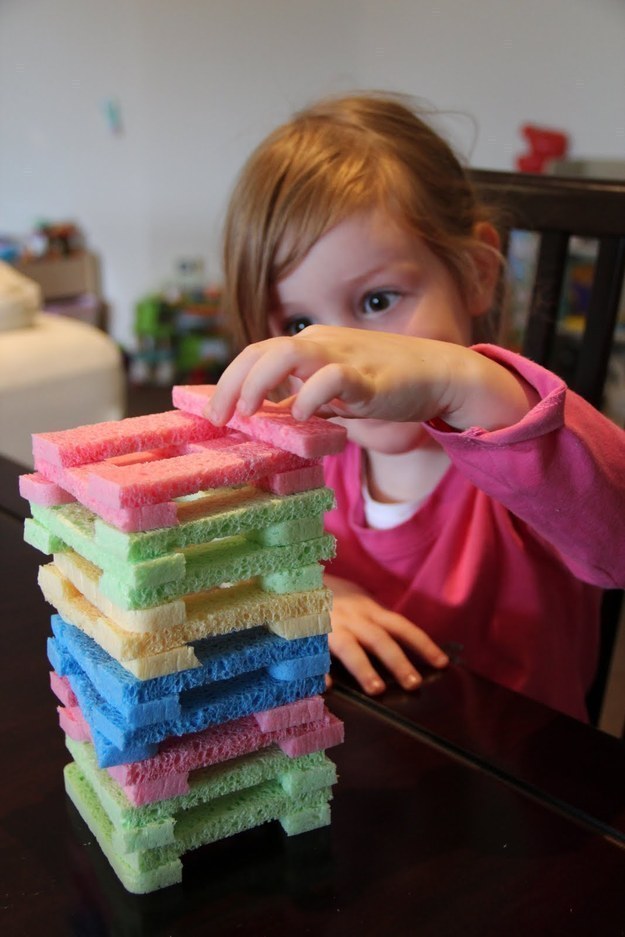 26.
Pencil erasers and a marble make a surprisingly addictive bowling game.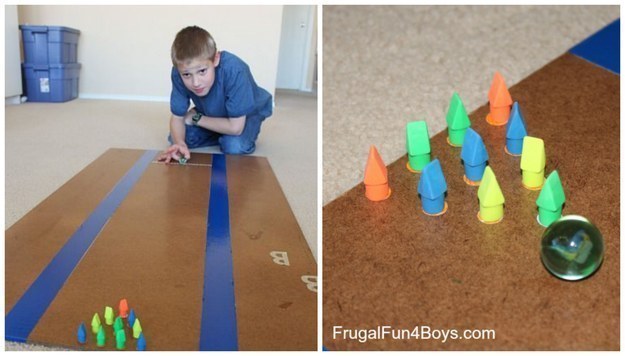 27.
Box fishing is addictive and terrific for improving the coordination of younger children.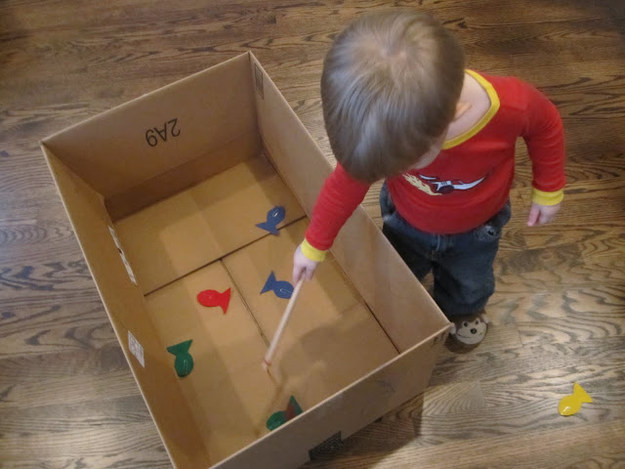 31.
Paint on wet glue with food coloring.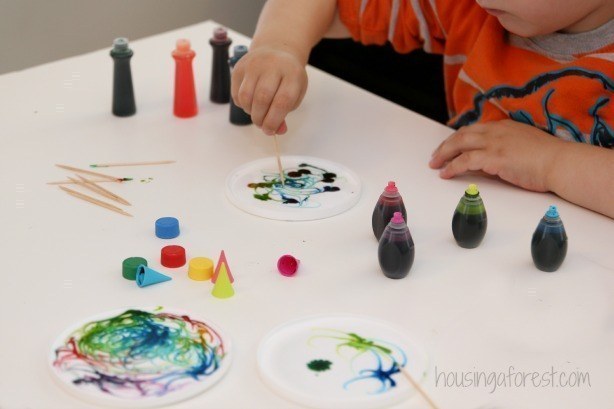 33.
Preschoolers can also continue to learn how to draw letters with this easy-to-make sugar-writing tray.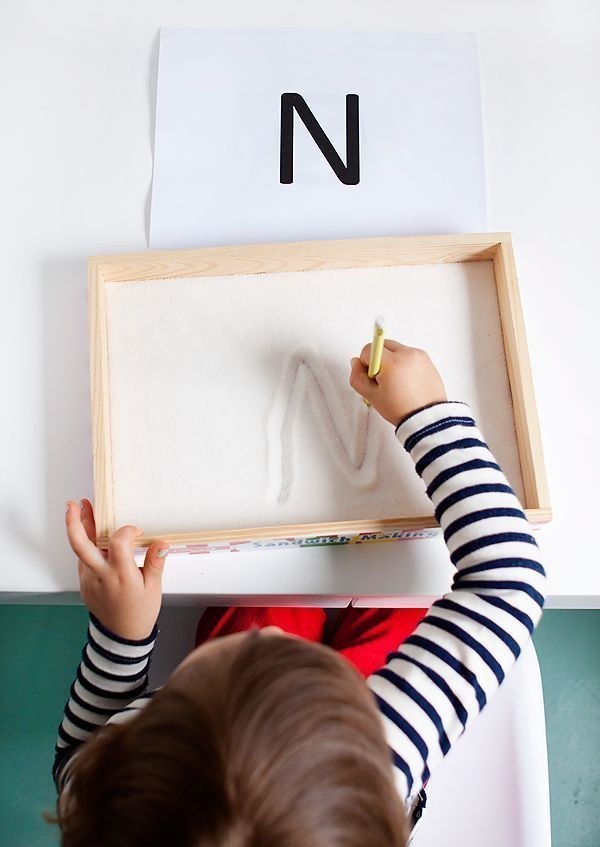 35.
Make a bowl of popcorn and challenge your kids to play the Popcorn Olympics.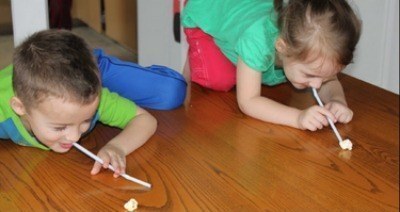 36.
Paper plates, Popsicle sticks, and a balloon are all you need to play Balloon Ping-Pong.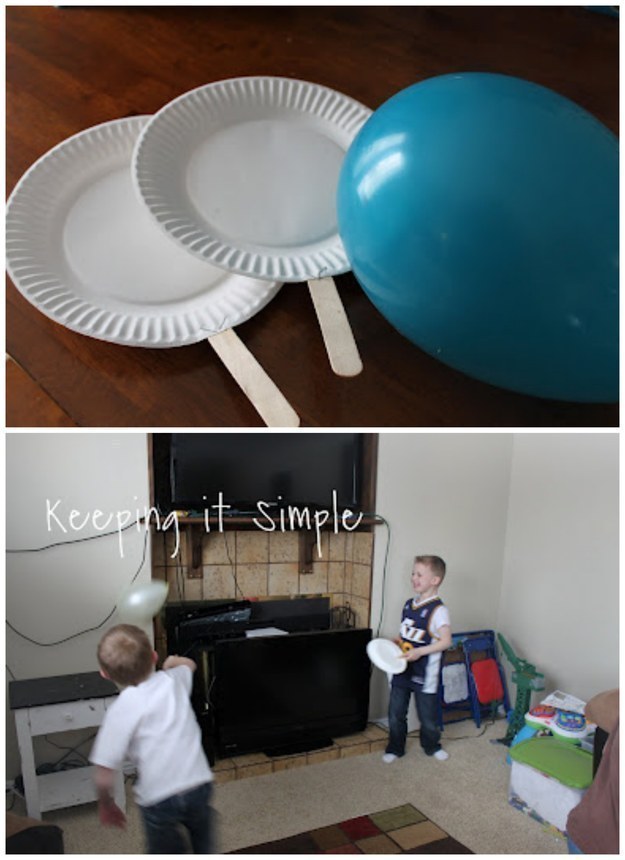 37.
Use a cardboard box to DIY a light tunnel.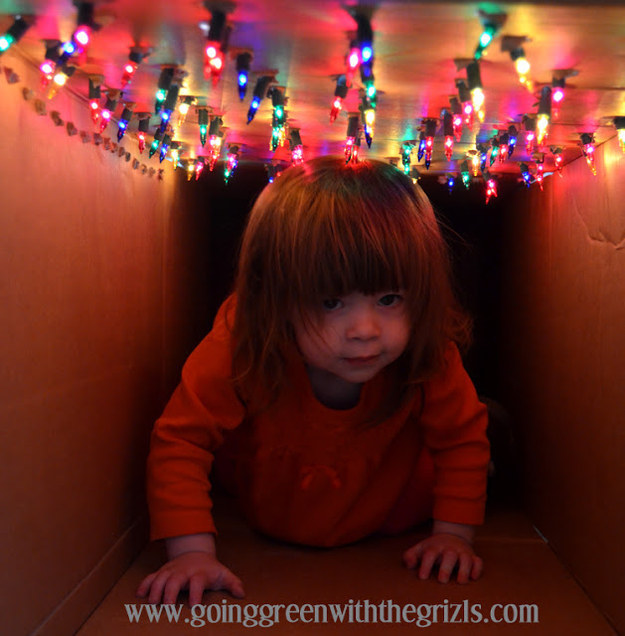 Want great parenting tips in your inbox twice a week? Sign up for the BuzzFeed Parents newsletter!