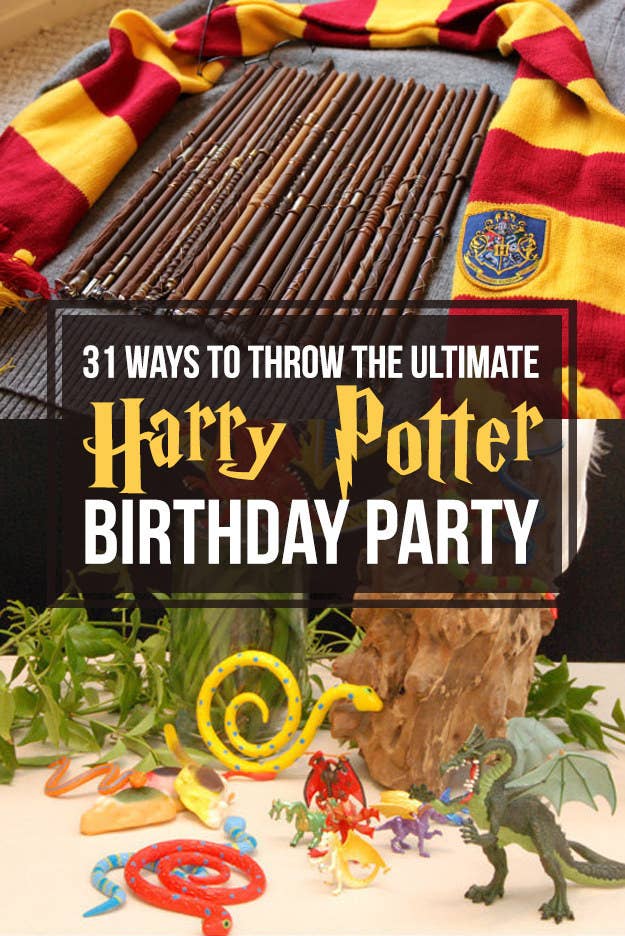 1.
Send out invitations that look like letters of acceptance to Hogwarts.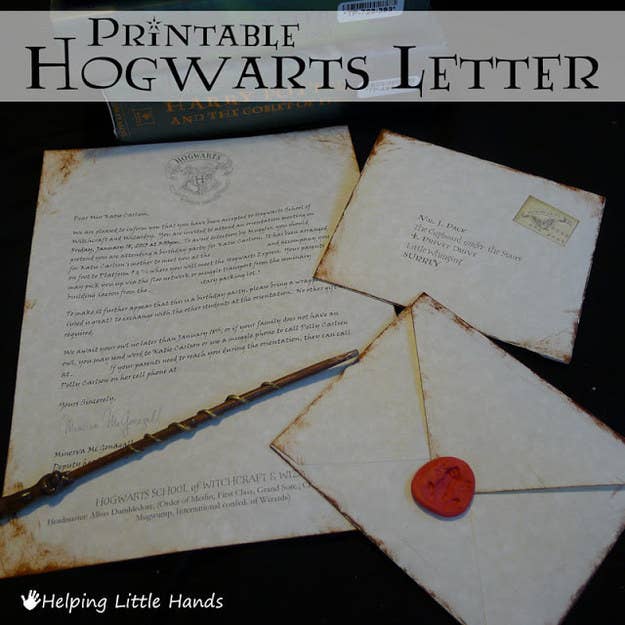 2.
Have your guests enter your home the same way they'd enter Platform 9 3/4.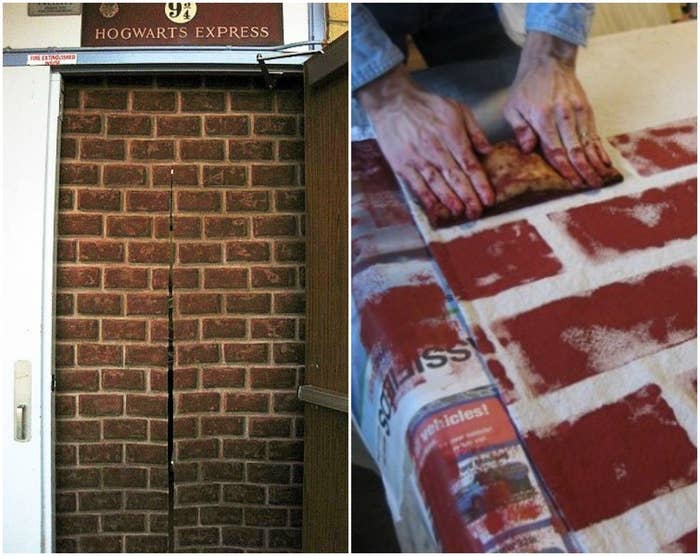 3.
Let your guests do their best Sirius Black impression in this photo booth.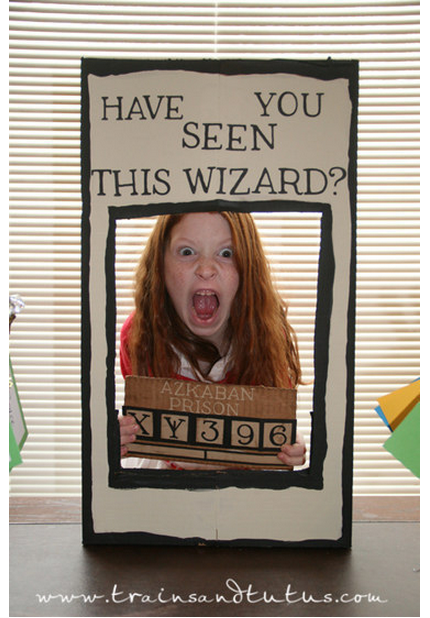 4.
Want to take your photo booth to the next level? Set out these Harry Potter-themed props.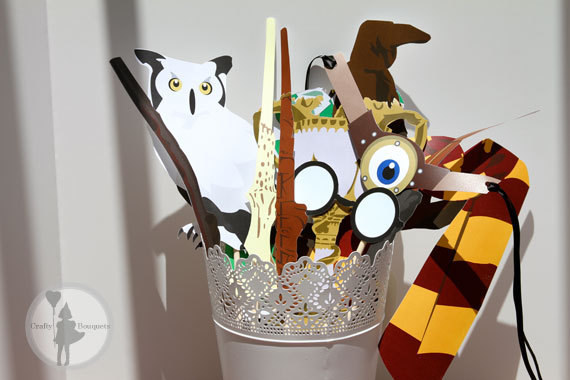 5.
Hang a "Happy Birthday" banner that's perfectly to theme.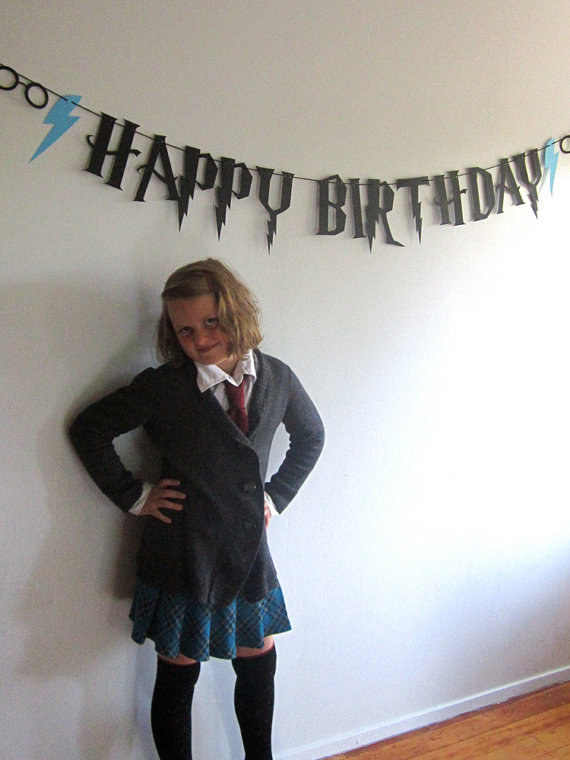 6.
Serve up some "Mandrake cupcakes."
7.
You can also serve cupcakes with these edible Hogwarts Express toppers.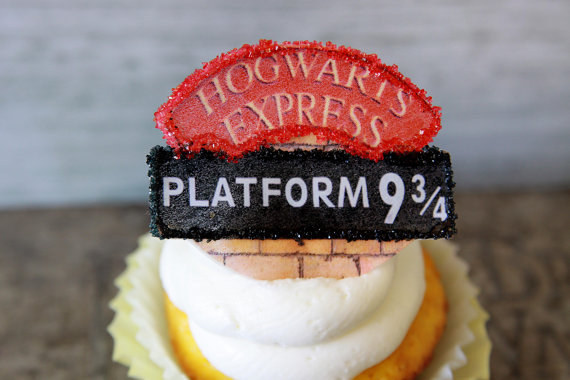 8.
One more cupcake idea — use sugar cones to look like wizard hats.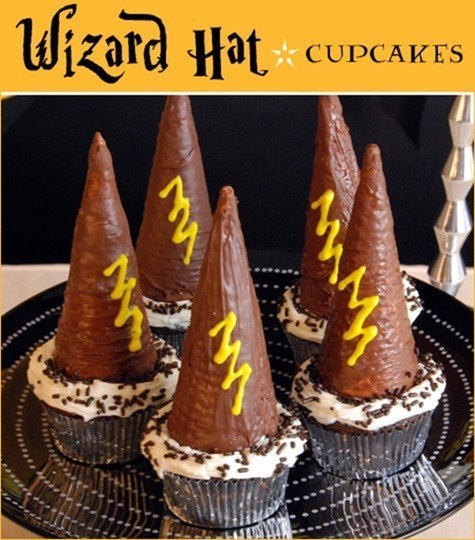 9.
Play "Pin the glasses on Harry."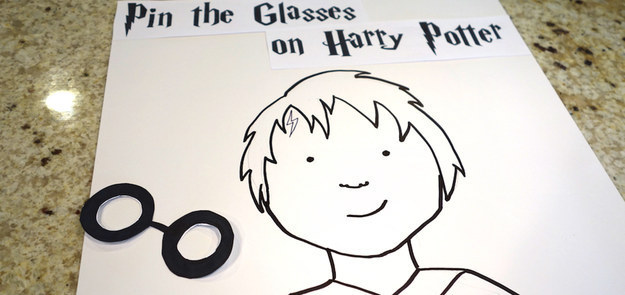 10.
Give each of your guests their very own wand.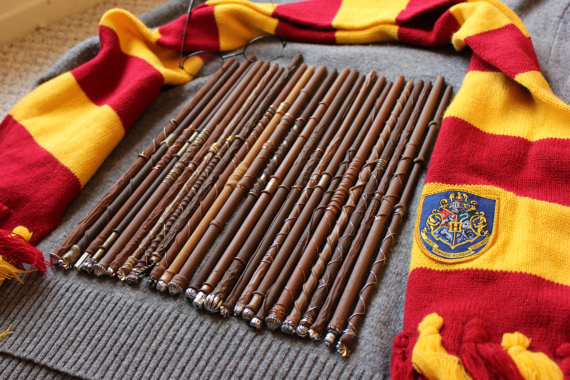 11.
You can also DIY wands using cooking chop sticks.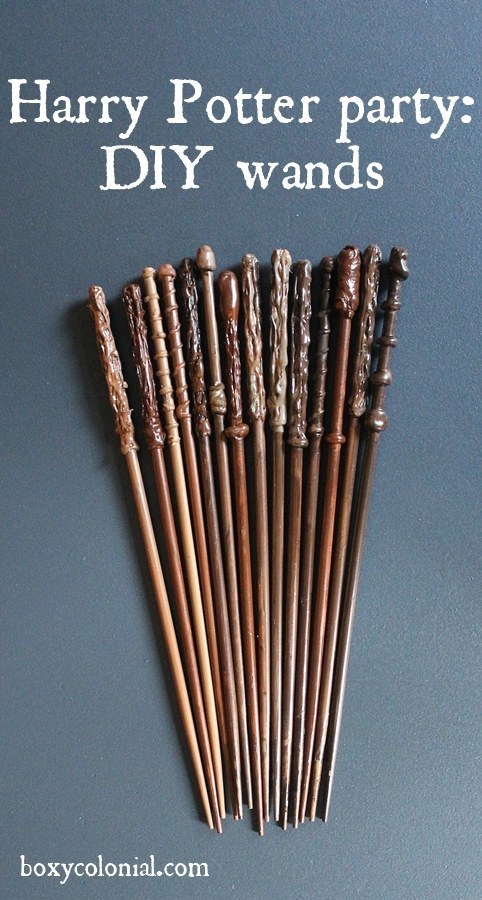 12.
And don't forget — the wand picks the wizard.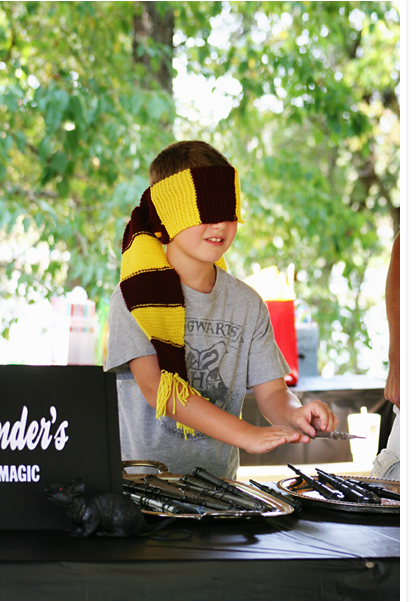 13.
Add a bit of decor by having letters "fly" out of the fire place.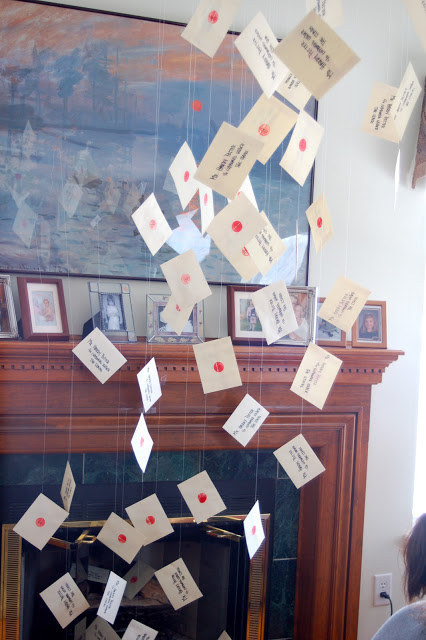 14.
Potion bottles also make for great party decorations.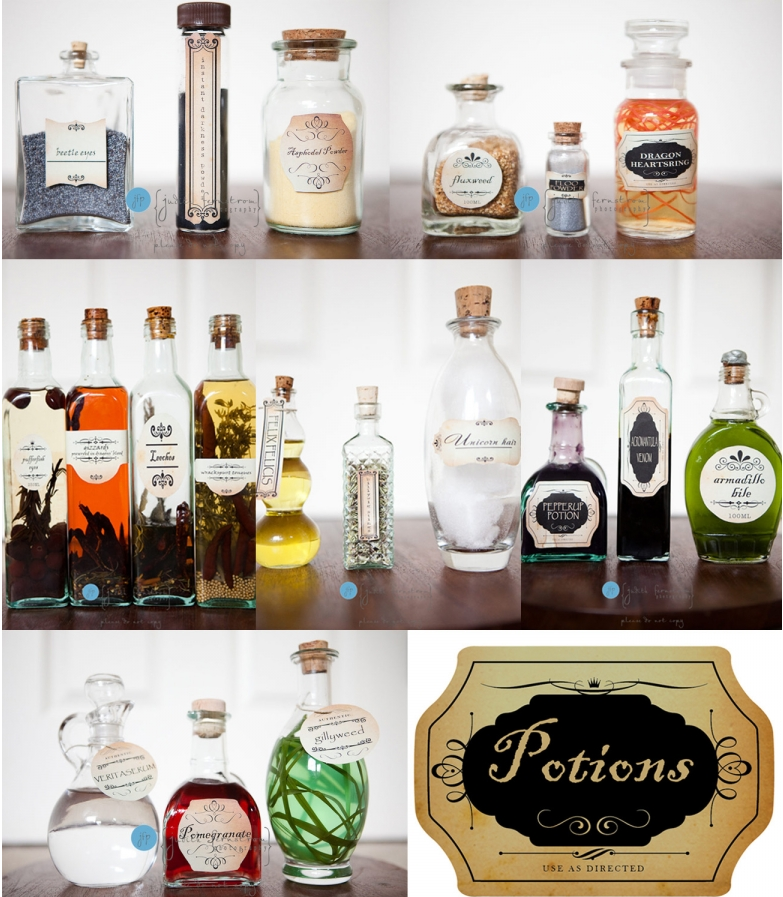 15.
Speaking of potions, invite your guests to watch as you brew a color-changing potion for them to drink.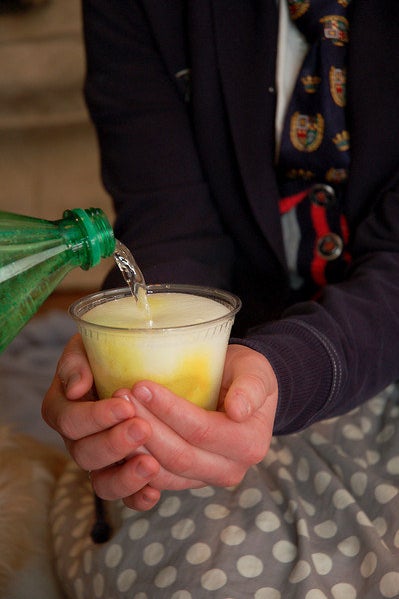 Pour Sprite into cups with a little food coloring on the bottom and your guests will swear you ARE a wizard. Learn how here.
16.
You can also serve your guests homemade butterbeer.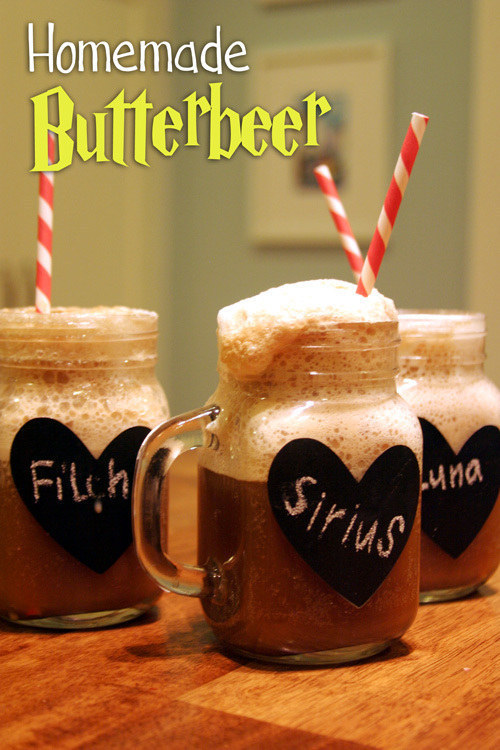 17.
Bake Harry Potter-themed cookies.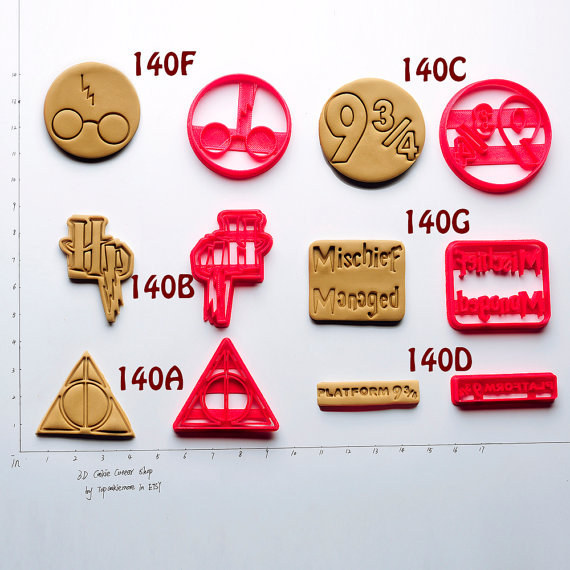 18.
Dumbledore's Pensieve — made out of Jell-O and Cool Whip — also makes for an enchanted treat.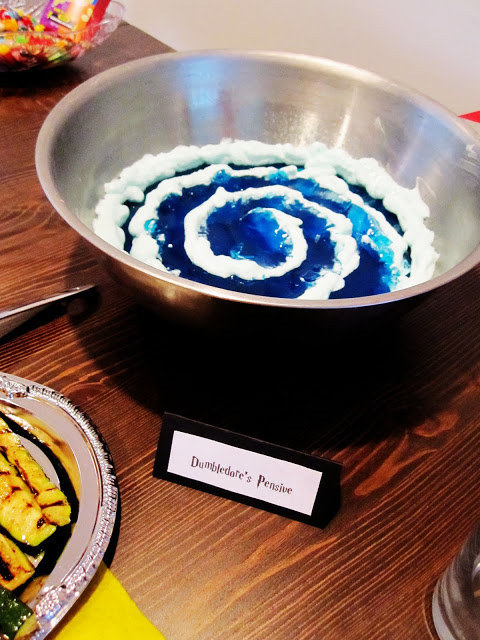 19.
Let your guests burn off all that sugar with a match or two of backyard Quidditch.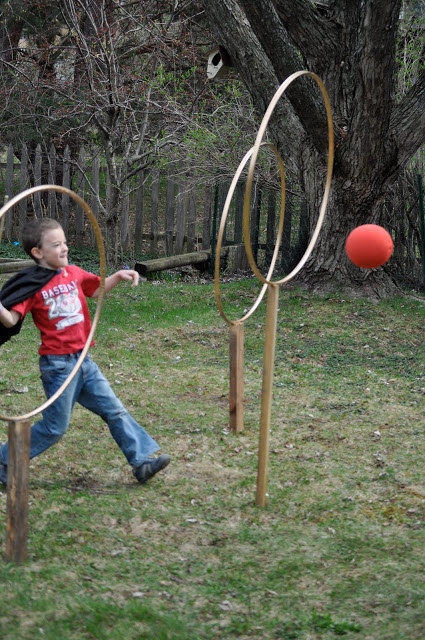 20.
A magical creatures hunt also makes for a fun activity.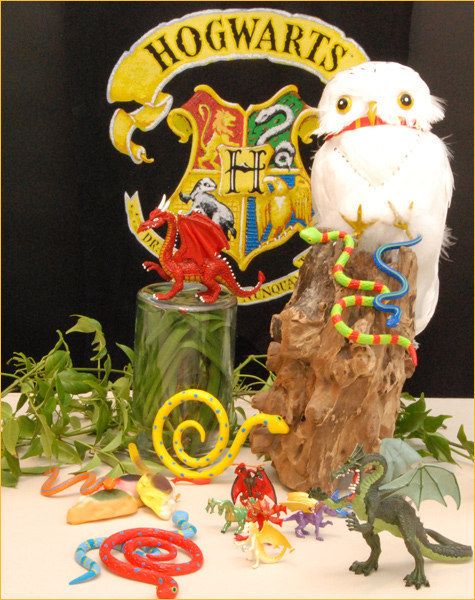 21.
Want an out of the box activity? Try giving your guests "flying lessons."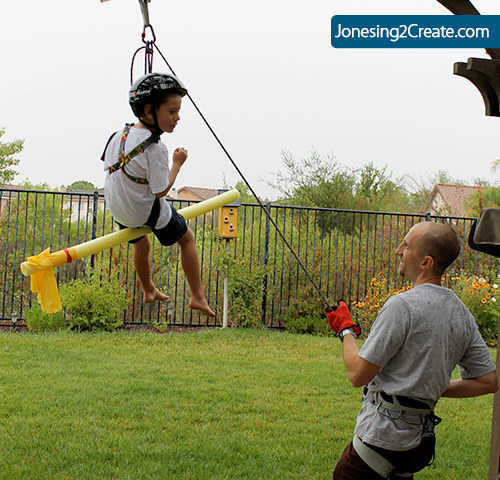 23.
You can also make "Golden Snitch" cake pops in your own kitchen.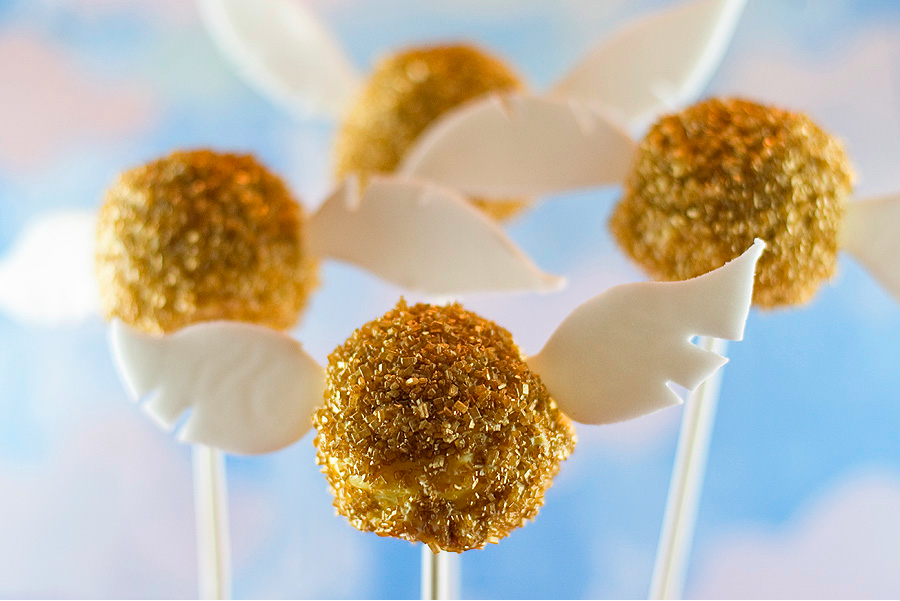 24.
These "acid pops" are also homemade even though they look like they're direct from Honeydukes Sweetshop.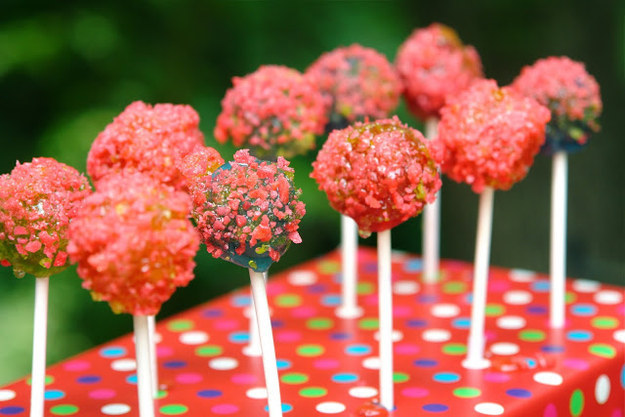 25.
When it's time for the actual birthday cake, serve one that reps the four main Hogwarts house colors.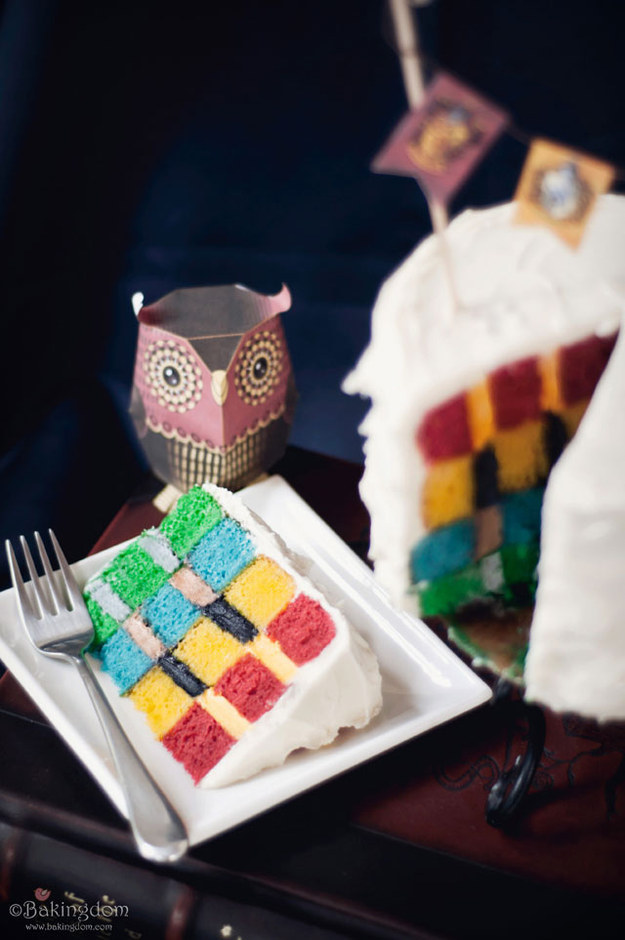 26.
Make the outside of your cake look as cool as the inside with these cake toppers.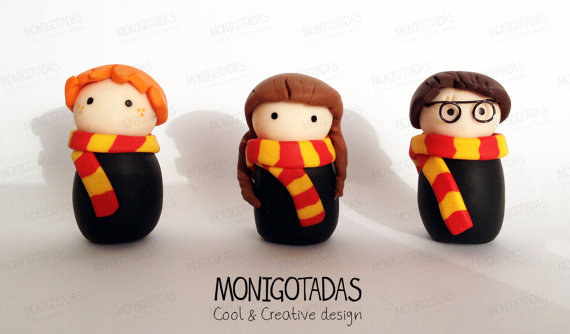 27.
The best place to serve the cake is in the Great Hall, of course!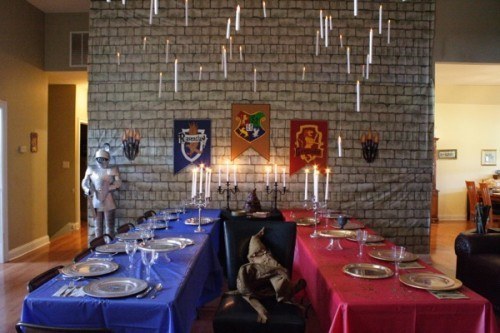 28.
Finish off the party by having your guests take swings at a homemade Dementor piñata.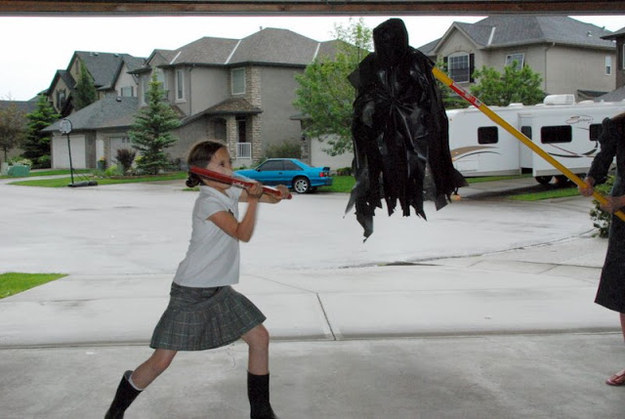 30.
Lastly, send everyone home with this perfect gift bag.
31.
You can also DIY these Quidditch treat bags.