1.
When George started to wear sweatpants out of the house and Jerry wasn't here for it: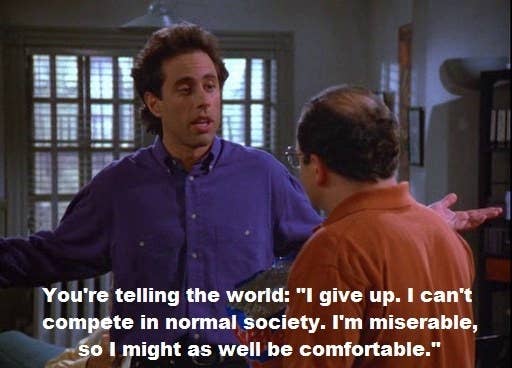 2.
When George was experiencing "shrinkage" and Jerry's girlfriend walked in on him: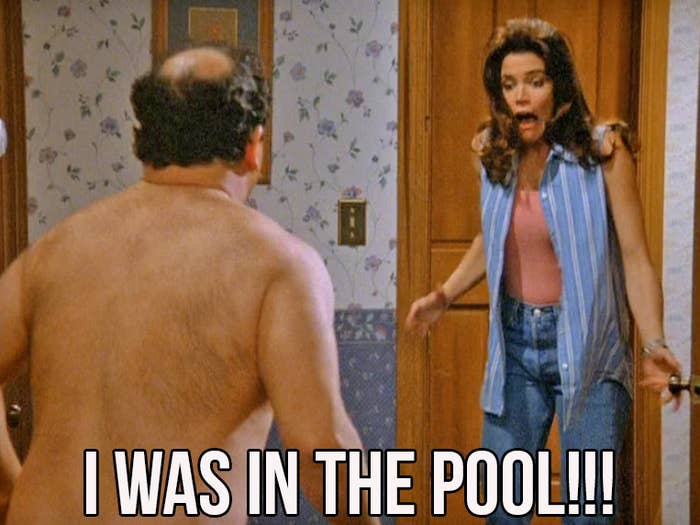 3.
When Elaine revealed her very unusual style of dance:
4.
When Elaine revealed to Jerry the harsh truth about their one-time sex life: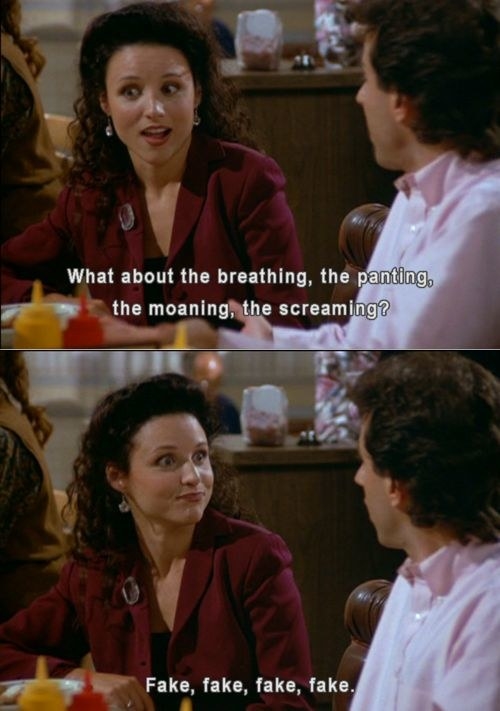 5.
And when she wasn't done knocking Jerry down a peg:
6.
When Kramer voiced how pretty much all of us feel: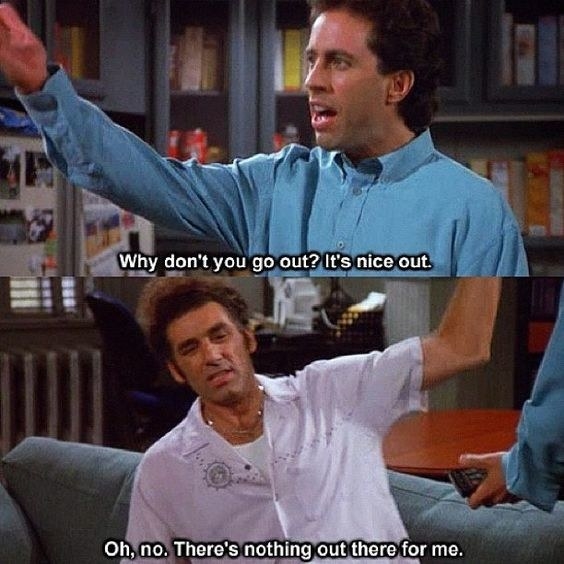 7.
When Frank Costanza invited everyone to celebrate a Festivus for the Rest of Us: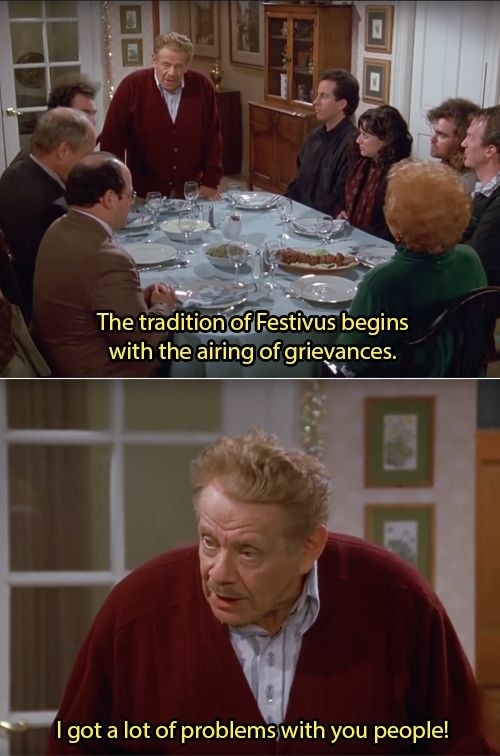 8.
When the speaking style of Elaine's new boyfriend, Aaron, made things very uncomfortable: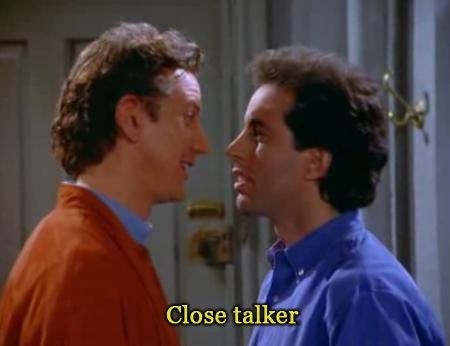 9.
And when the speaking style of Kramer's girlfriend, Leslie, made things almost as impossible: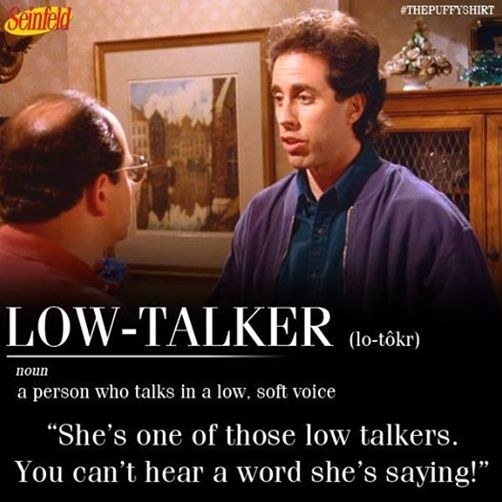 10.
When Elaine complained about having to see a friend's baby: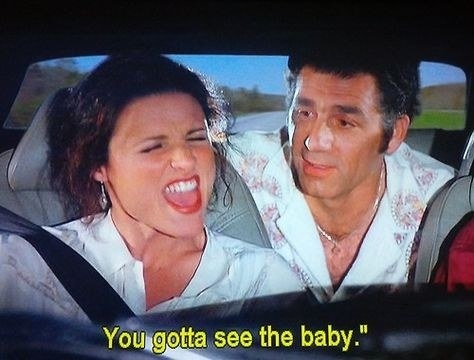 11.
And when she and Jerry had quite the reaction to said baby: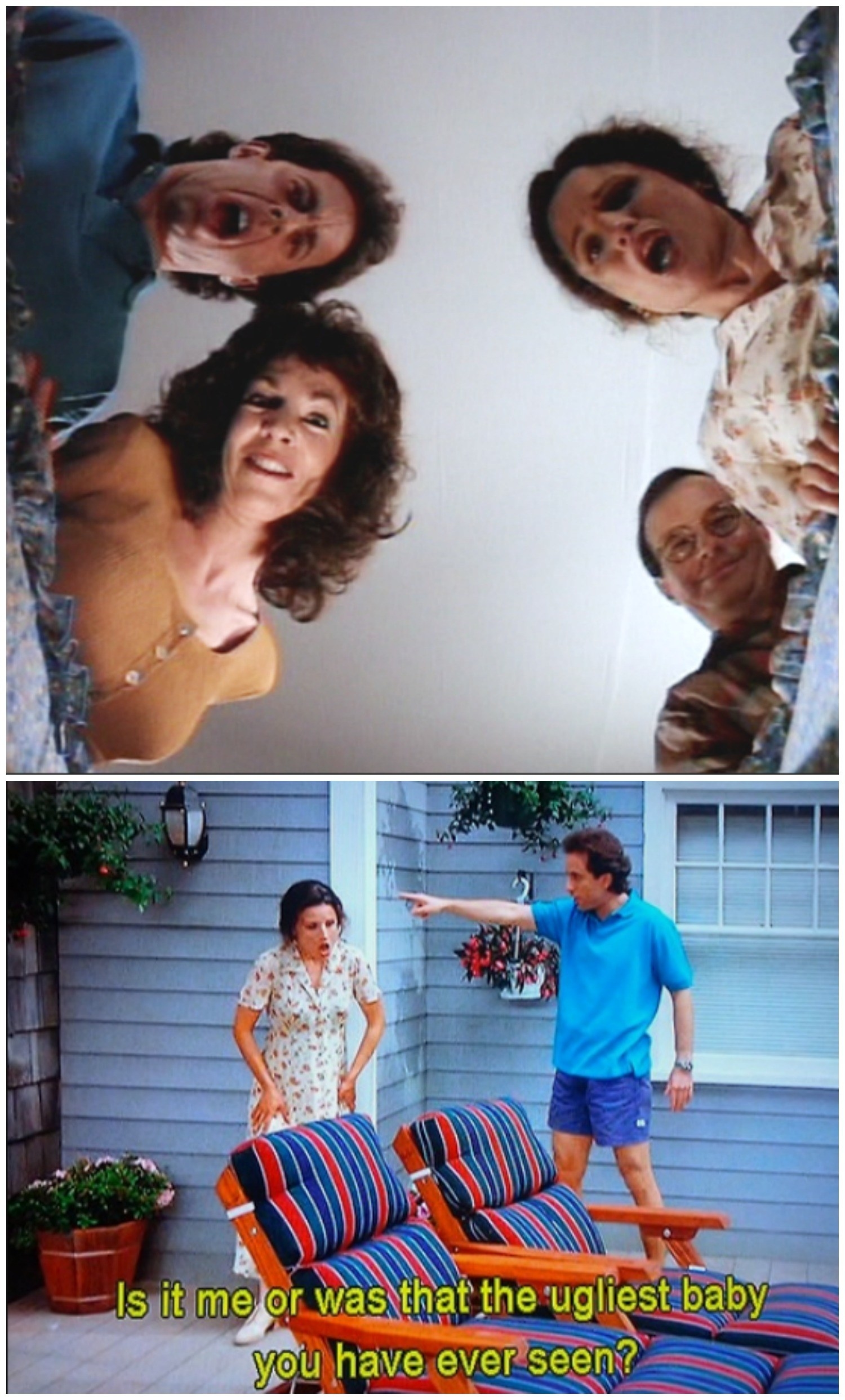 12.
When George was quick to help his old friend, Gary, see his life could be worse: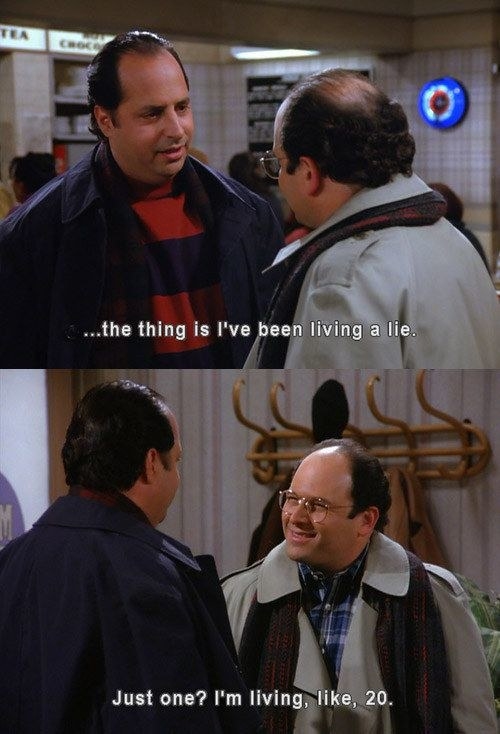 13.
When Elaine briefly considered this possibility: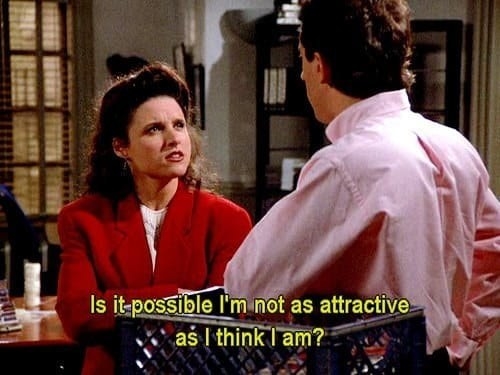 14.
When George was realistic about his strengths: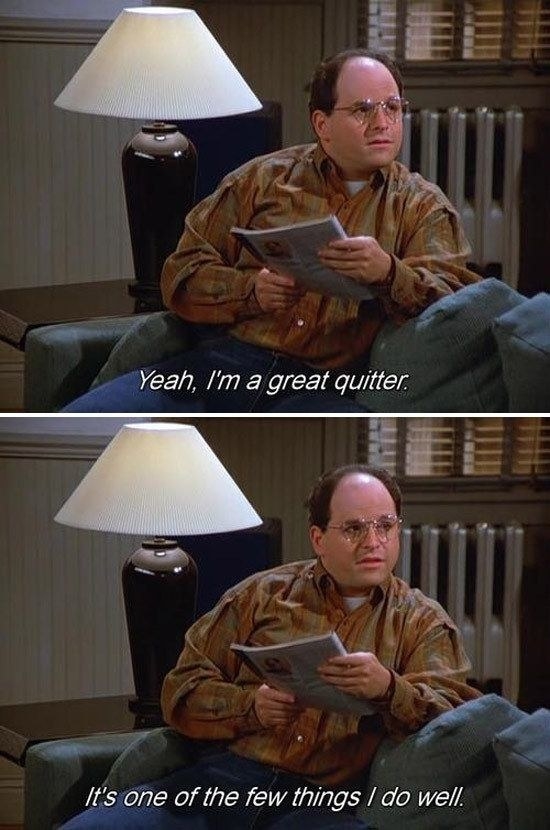 15.
And when he offended the Soup Nazi:
16.
When Jerry's new BMW was forever changed by a valet: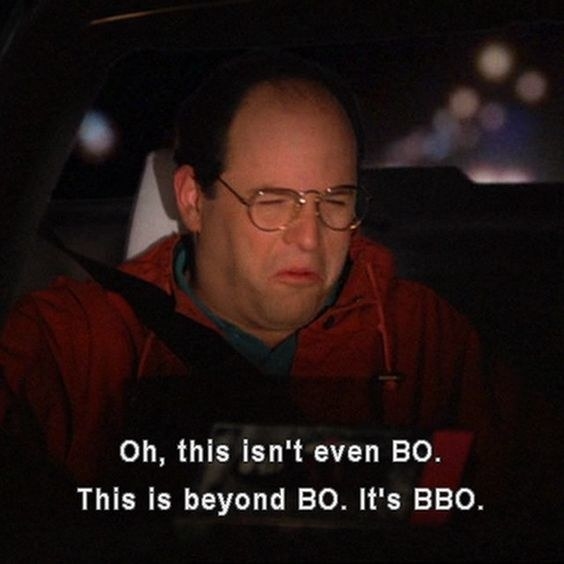 17.
When the gang had a contest to see who was the true "Master of your Domain" (aka who could go the longest without masturbating) and Kramer was almost immediately out:
18.
When Kramer had a ridiculous book idea that was so ridiculous it actually got published: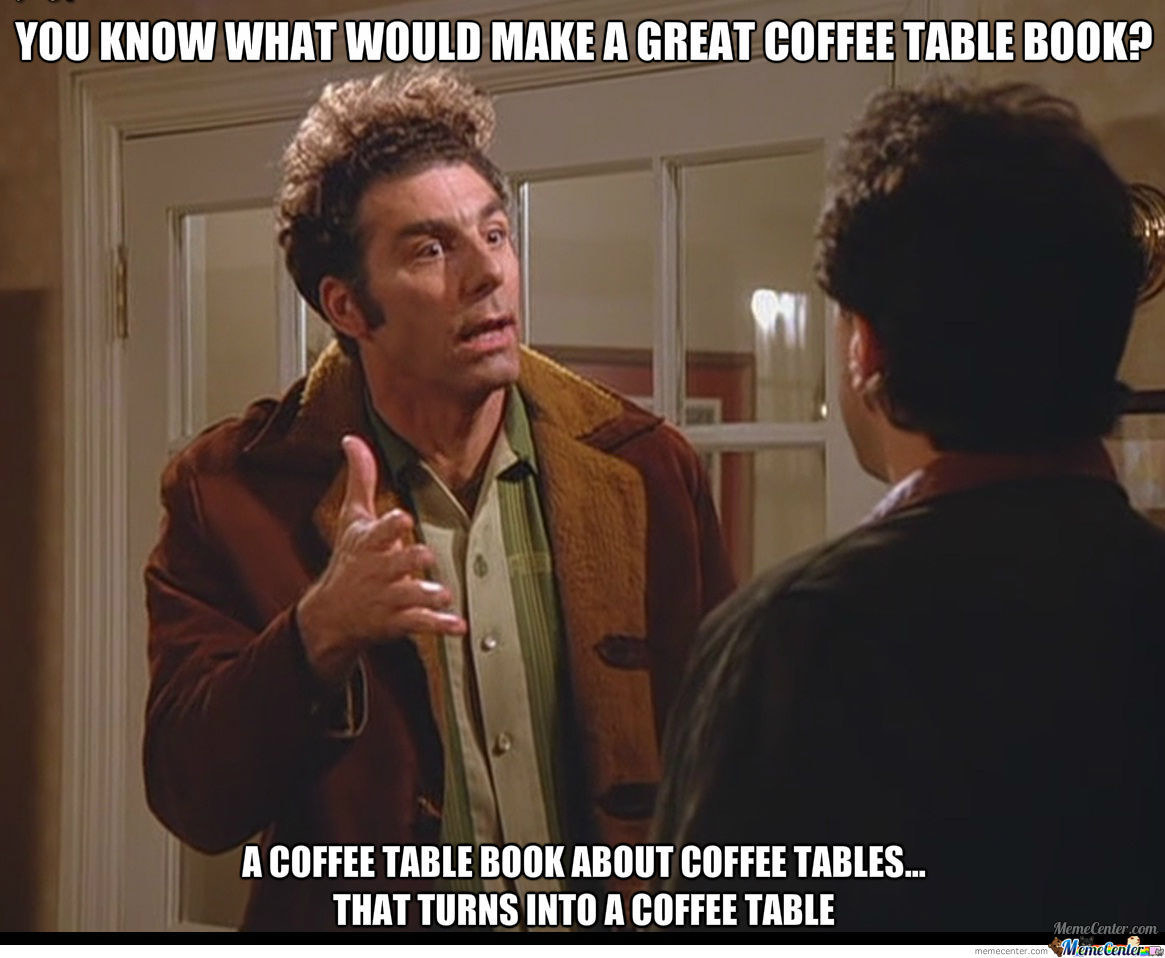 19.
And — speaking of Kramer's ridiculous ideas — when he invented a bra for men:
20.
When Elaine went off on a dude who wouldn't help them find their car: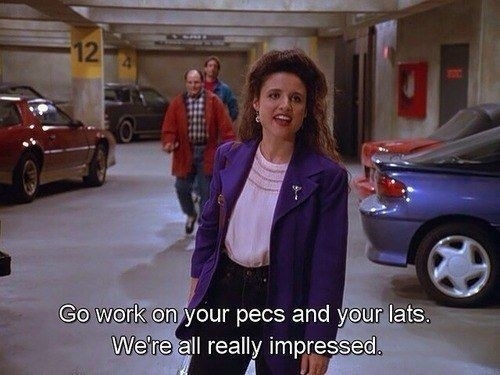 21.
When George needed some ice for this burn: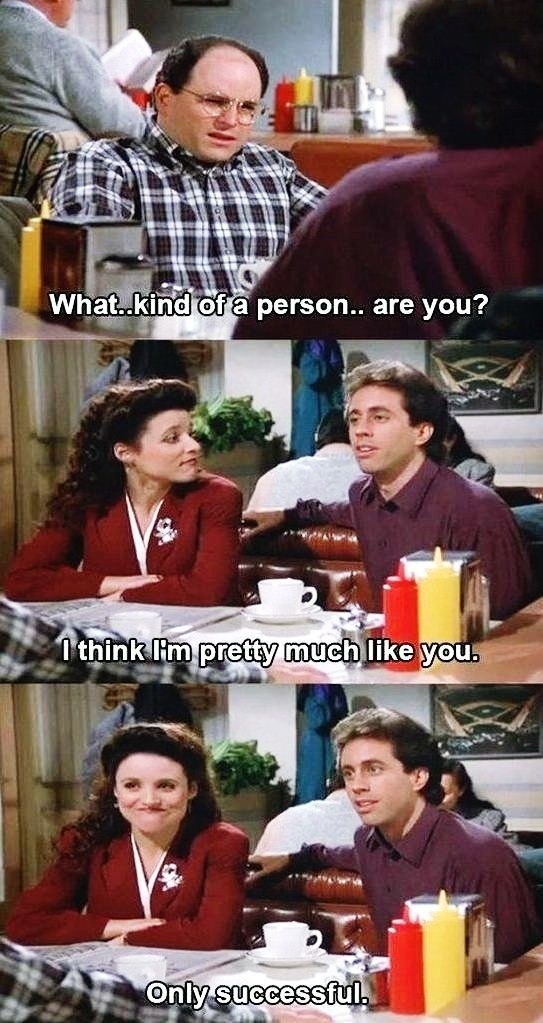 22.
When Kramer was, shall we say, idiosyncratic: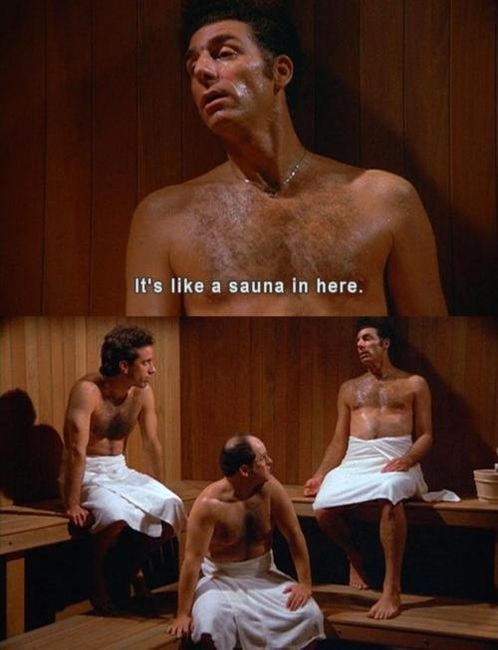 23.
Make that very idiosyncratic: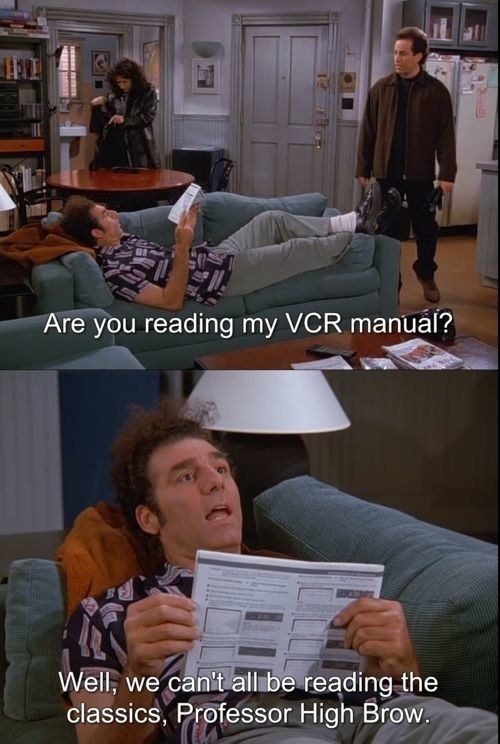 24.
When George proved he was the worst at coming up with baby names: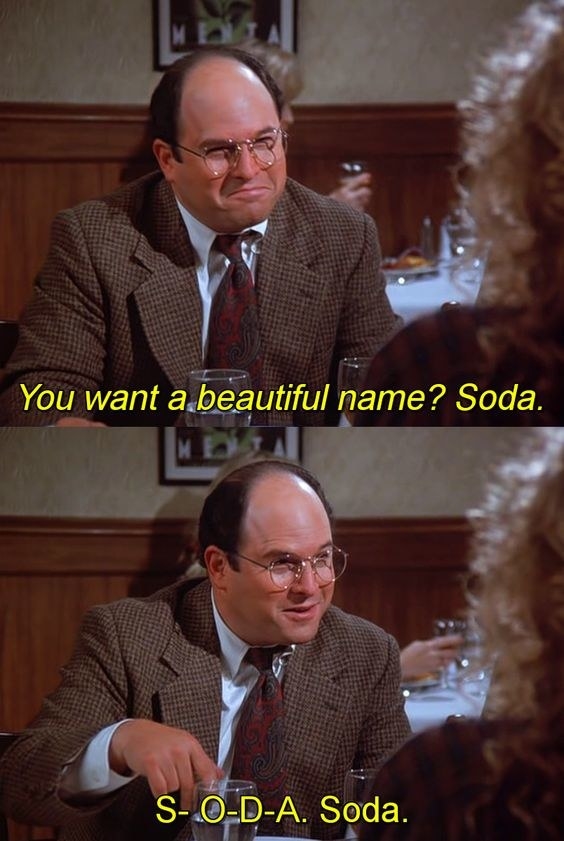 25.
When Jerry could barely contain his disdain for Newman: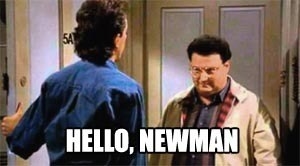 26.
And when Newman went on a bit of a power trip: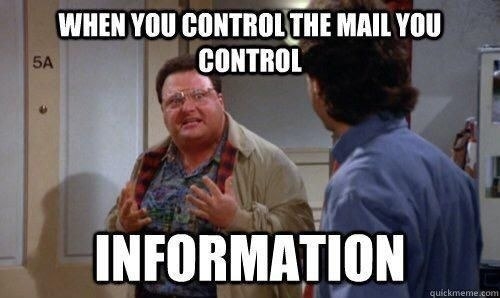 27.
When even George's parents had their limits: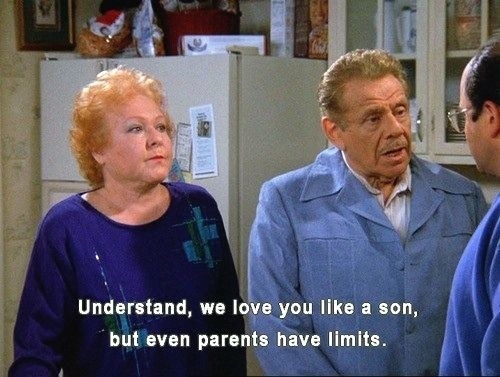 28.
When Puddy painted his face for a New Jersey Devils' playoff game, and Elaine wanted to die: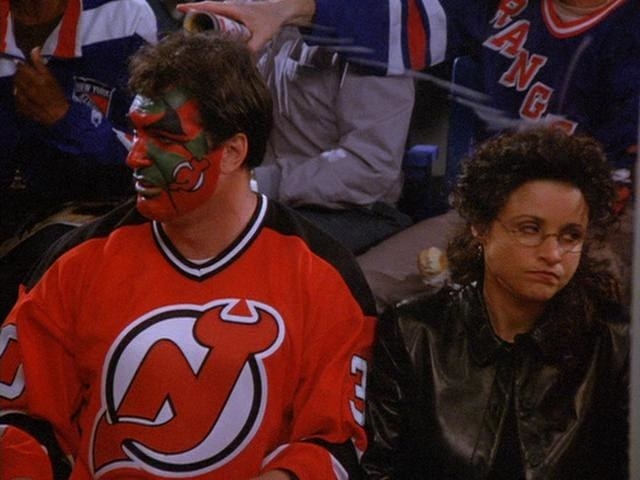 29.
When George was feeling like himself: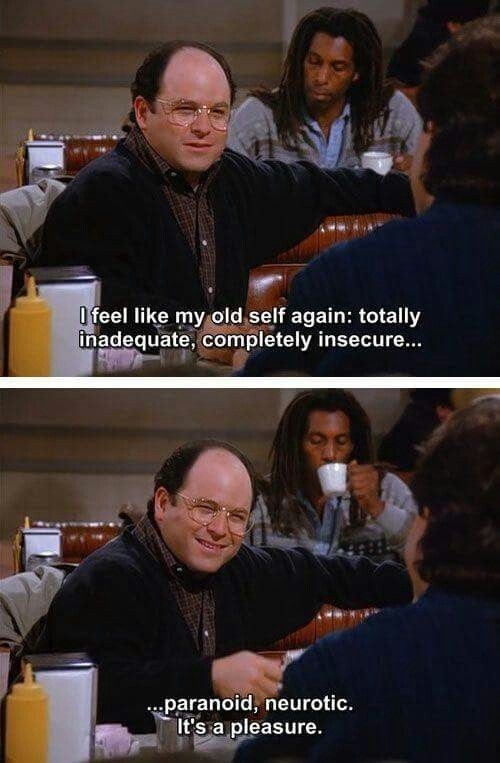 30.
When Jerry dropped this truth about parents: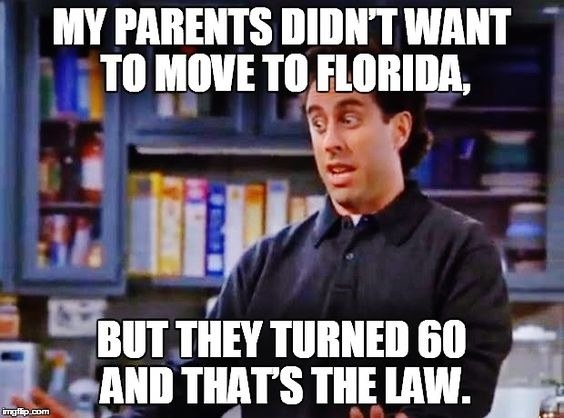 31.
And when he dropped the mic with a telemarketer: