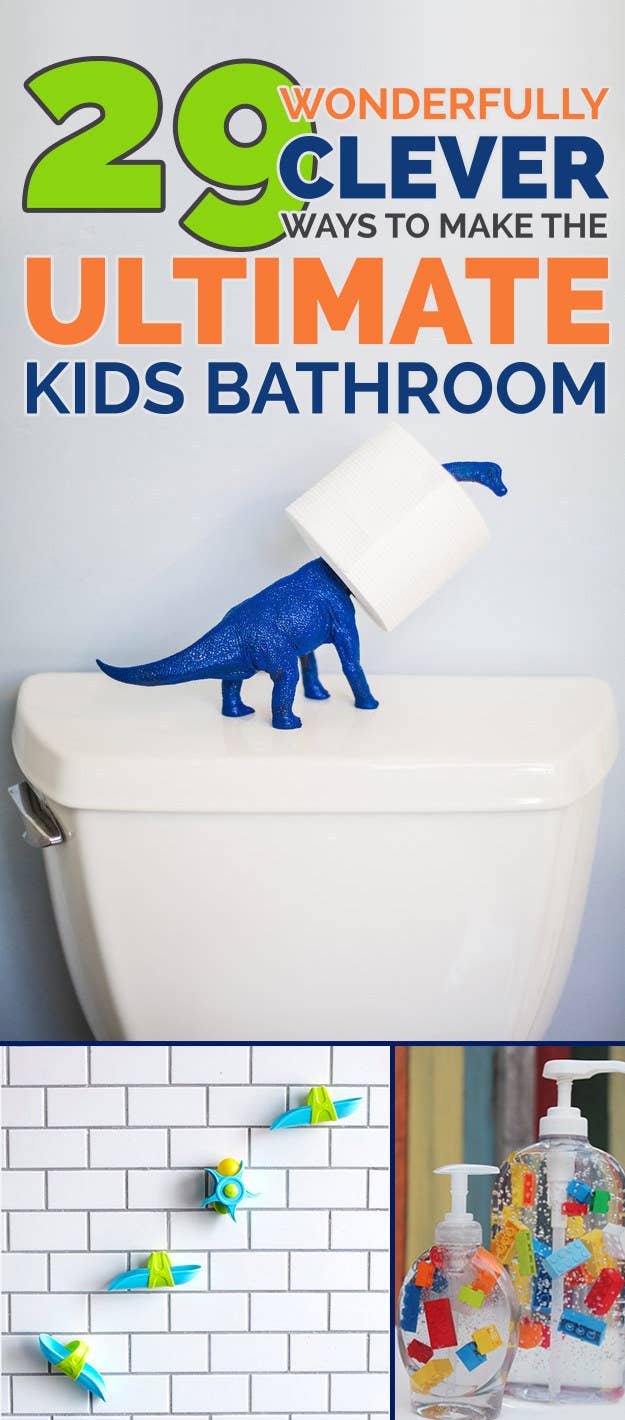 1.
Keep your kid's shower essentials at arm's length with these adorably clever Shower Squid.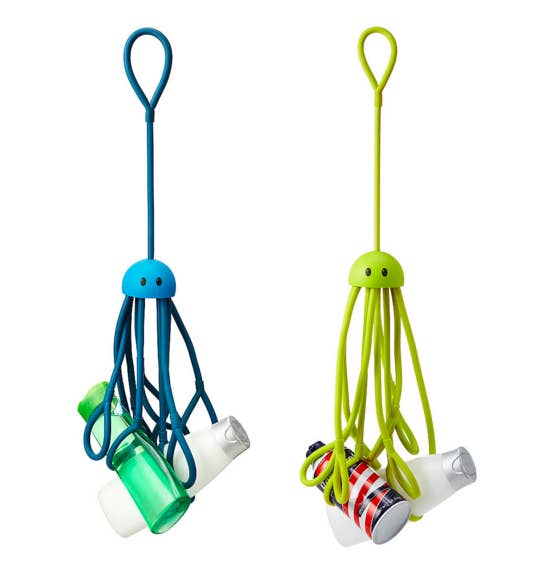 2.
Have your kids begging for bath time so they can play with this Bathtub Ball Track Playset.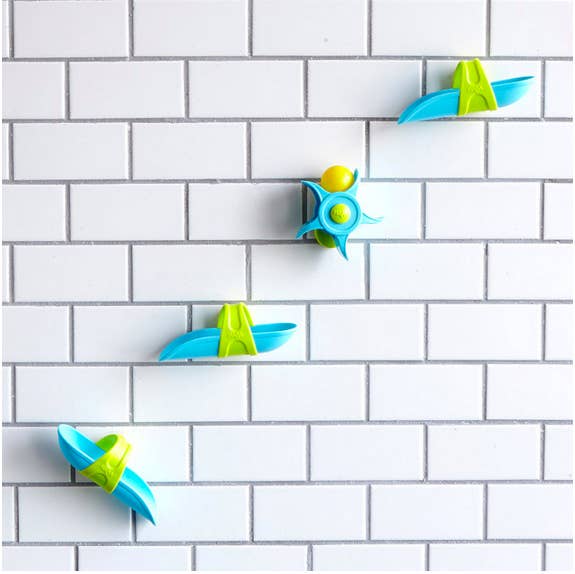 3.
Keep your kids from making a mess at night with this motion-activated toilet night-light.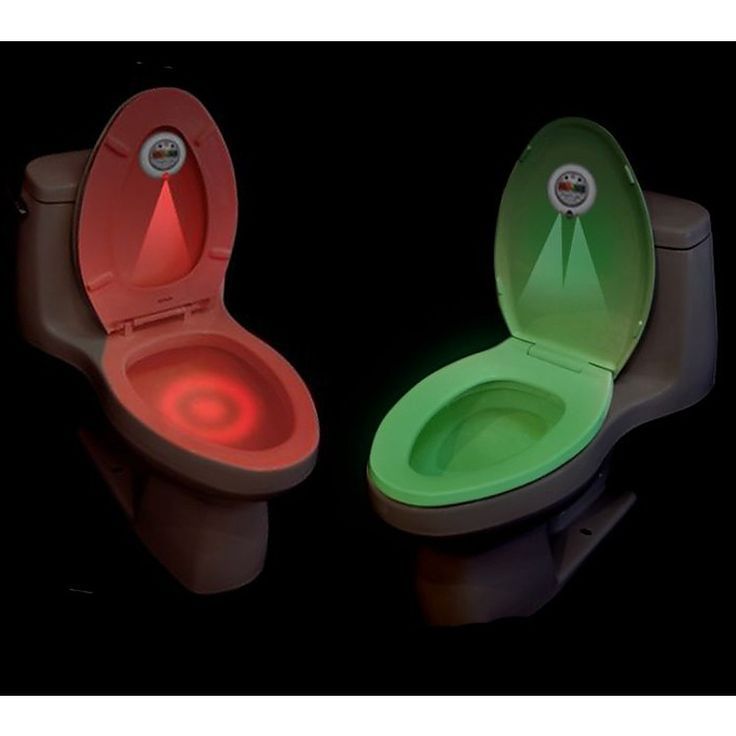 4.
You can also place rope lighting under bathroom cabinets to make it easier for kids at night.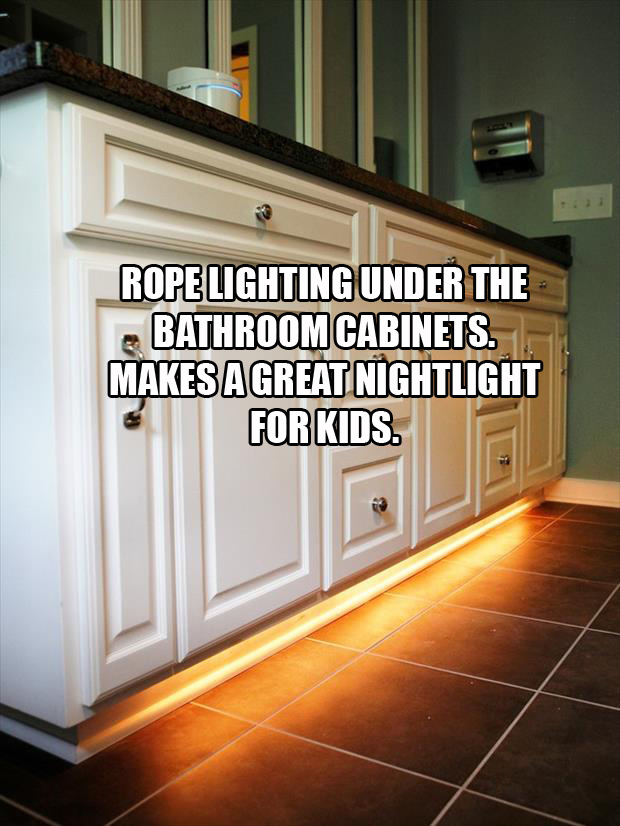 5.
Put Lego bricks into liquid soap bottles to make them extra special.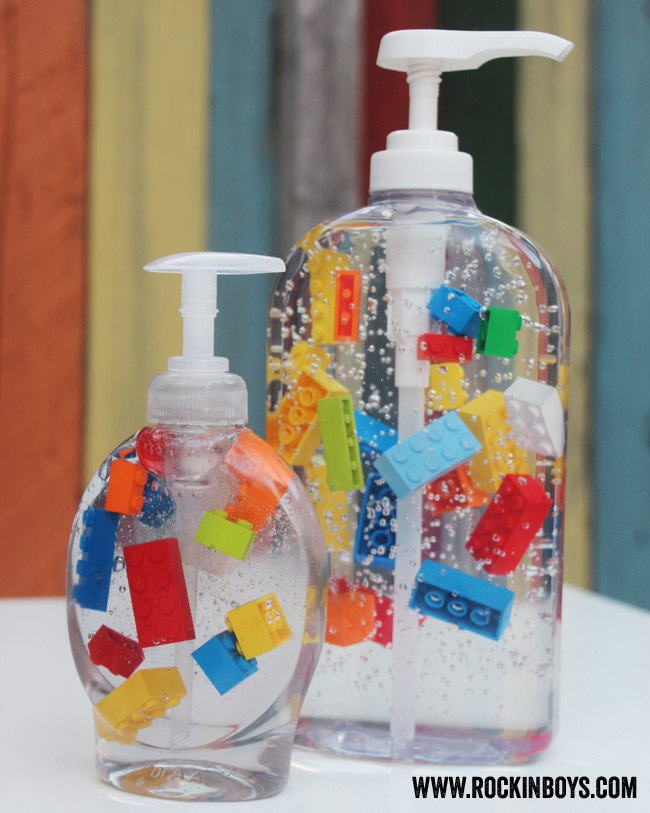 6.
Swap out your plain shower curtain for one your kids are guaranteed to love.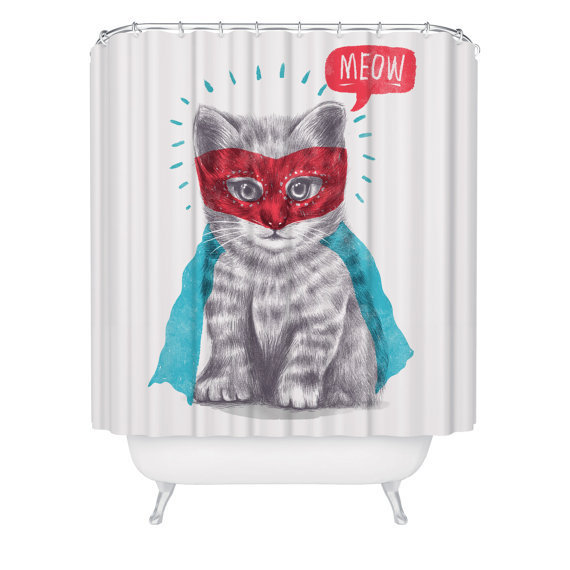 7.
Kids will love this velociraptor silhouette curtain, too.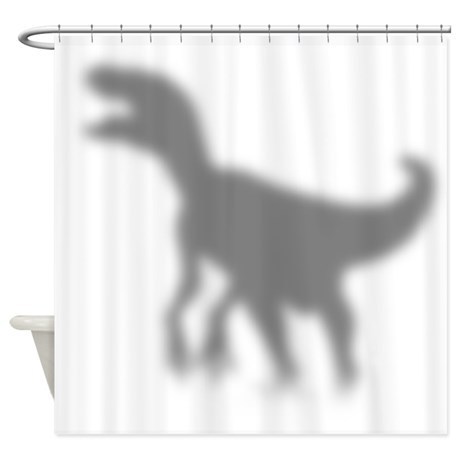 8.
Install a step drawer so your kids can easily reach the sink.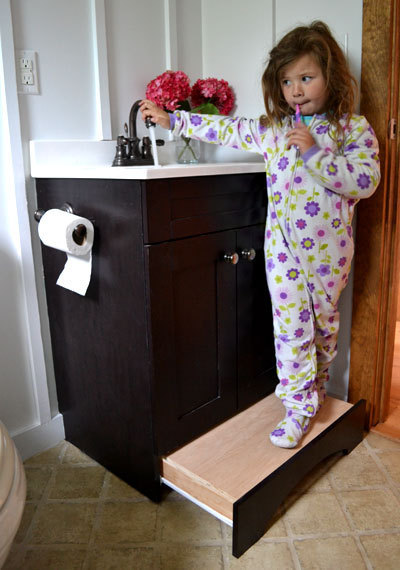 9.
You can also DIY a step stool — like this cool one that incorporates yardsticks into the design.
10.
Hang this cool Radio Flyer wagon shelf.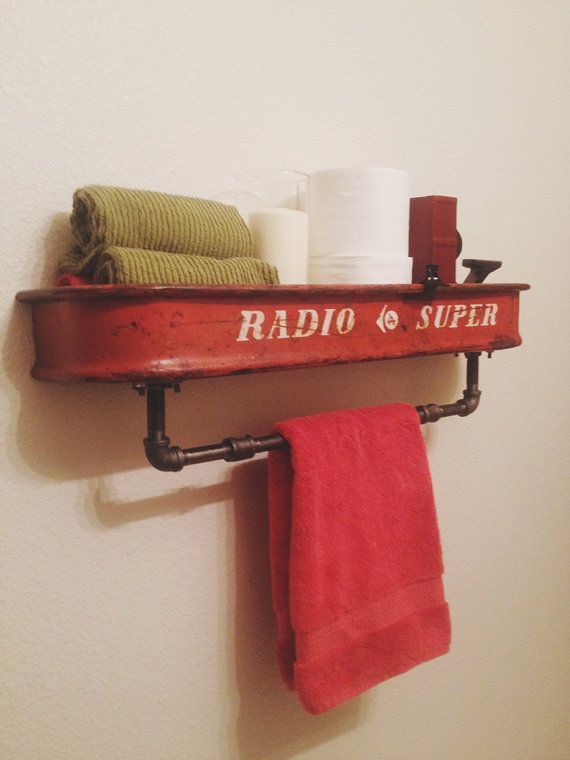 11.
Use a dinosaur toy to hold an extra toilet paper roll.
12.
DIY a totally winning toothbrush holder out of Lego bricks...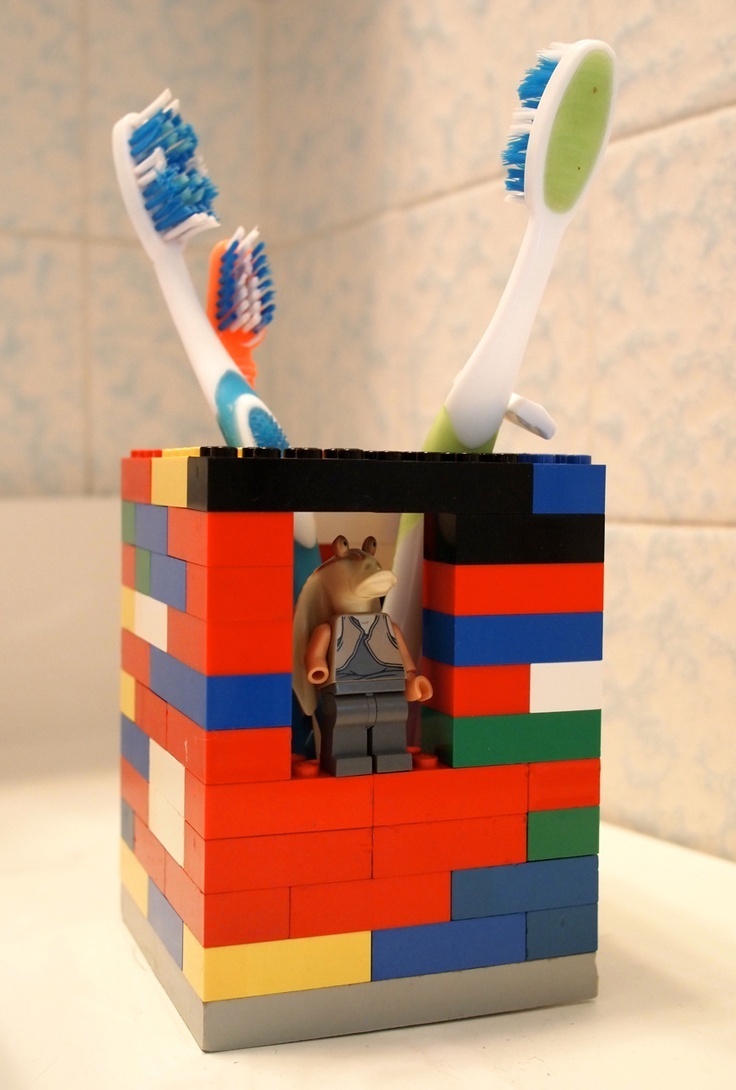 13.
Or a favorite animal toy.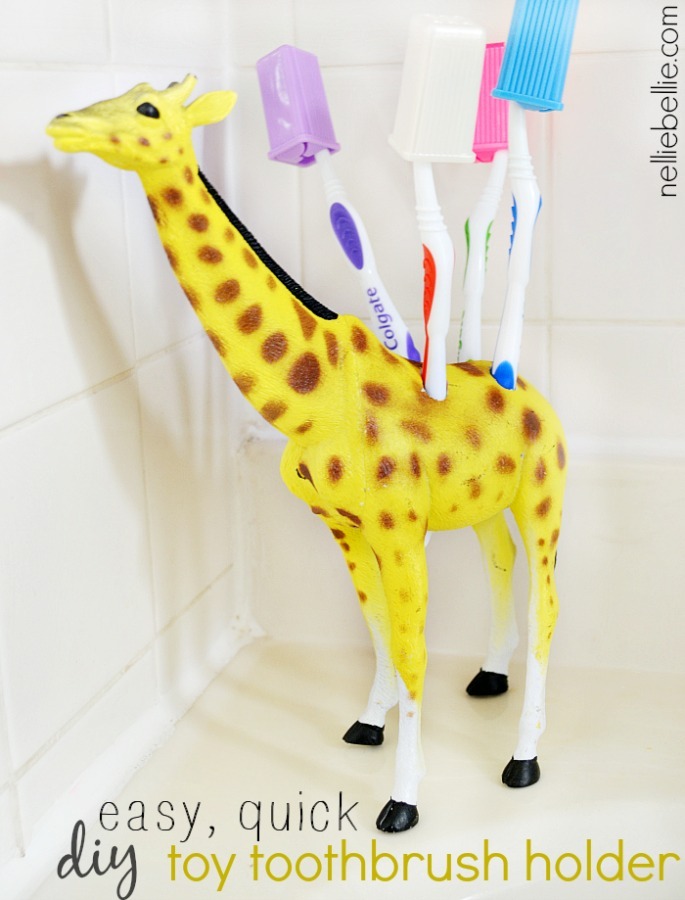 14.
You can also order these clever animal holders.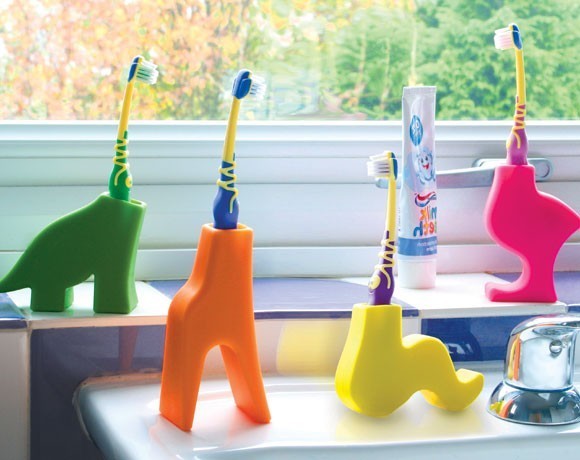 15.
Have limited sink space? Try these adorable hanging animal holders.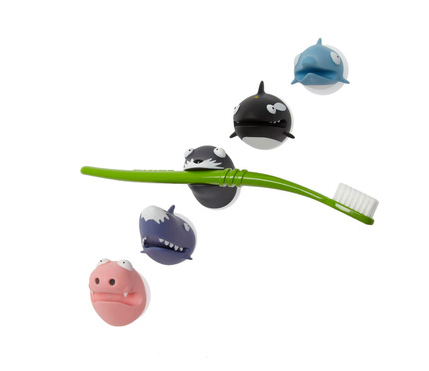 16.
Order this faucet extender — and handle extender — to make washing hands easier for little kids.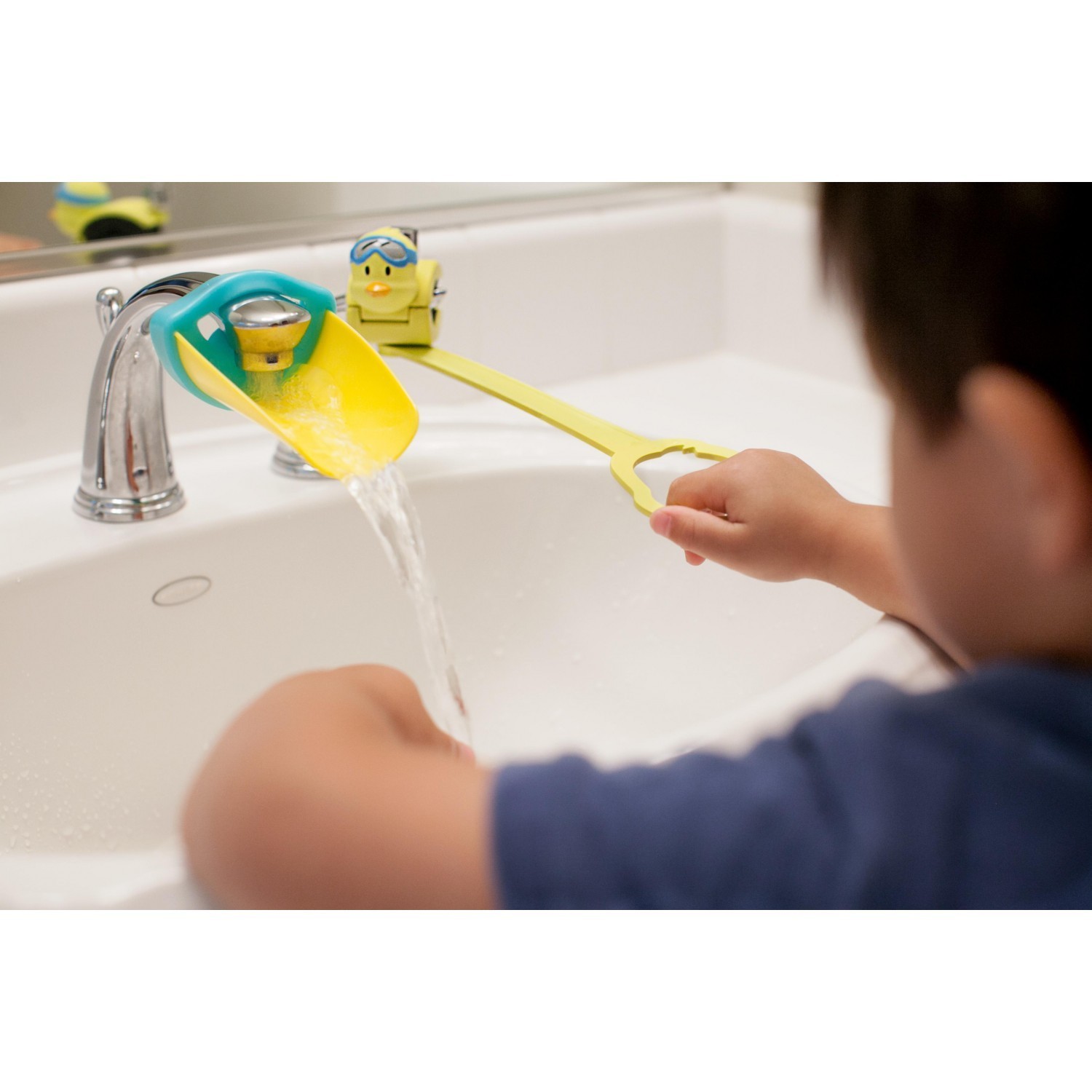 17.
You can also DIY a faucet extender.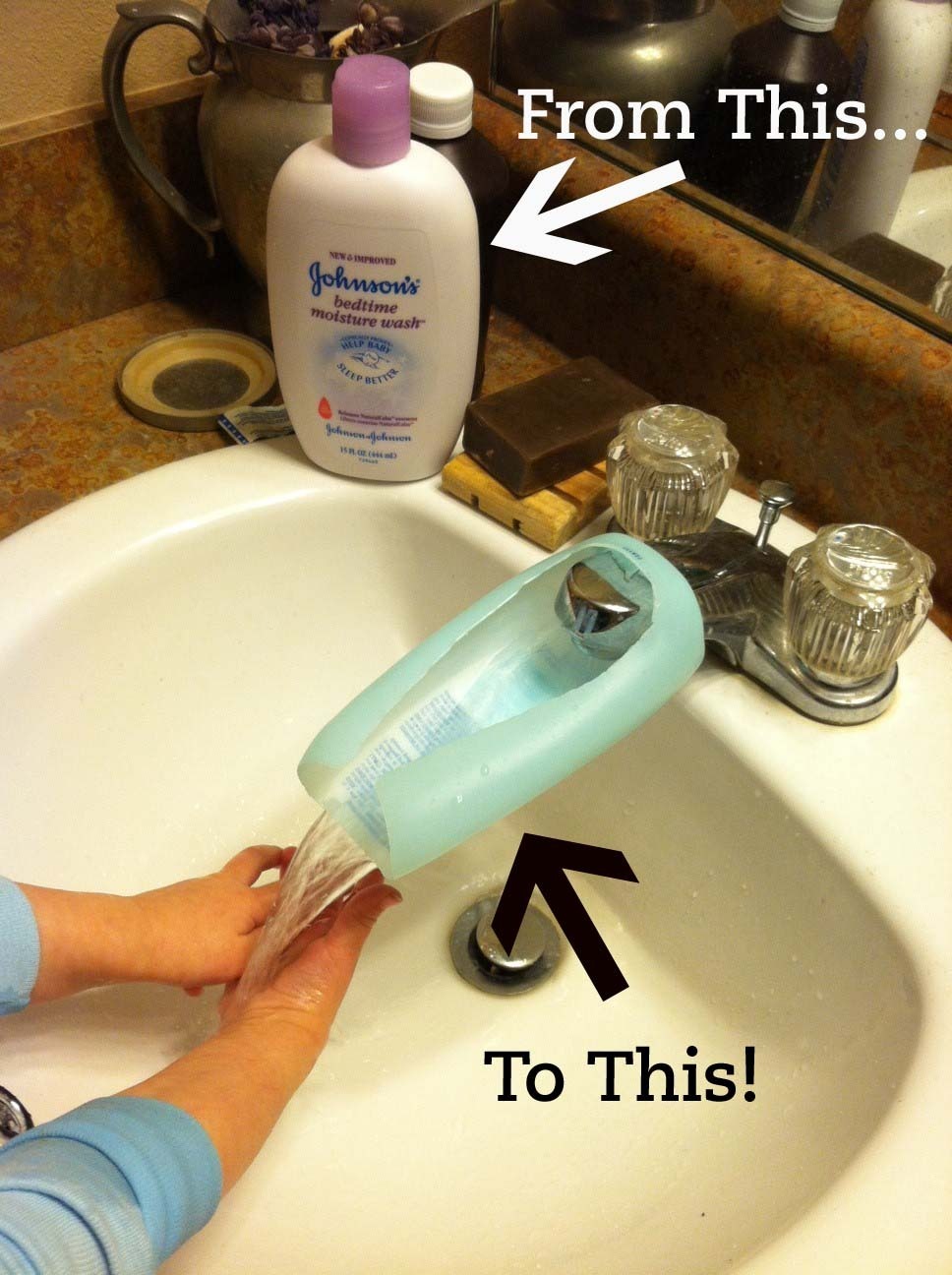 18.
Make showering easier for kids with this adjustable shower head.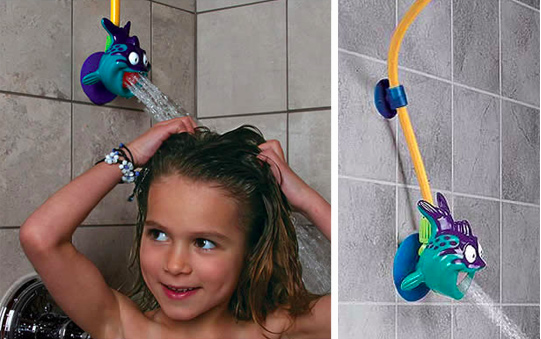 19.
Use a shower rod and dollar store baskets to keep bath toys organized.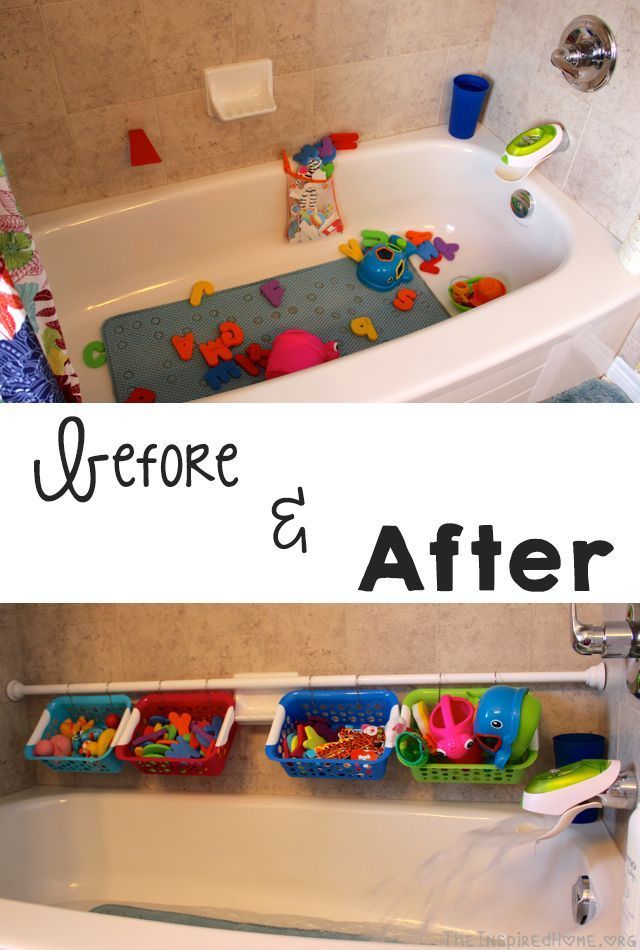 20.
Dress up your cabinet drawers with these fun mermaid knobs.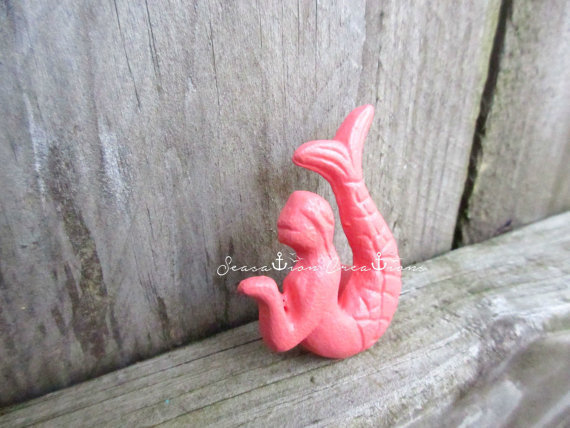 21.
These Hot Wheels knobs will add a whole lot of fun, too.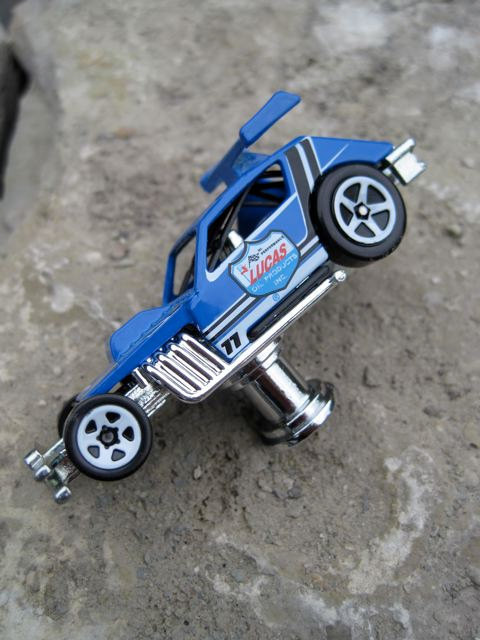 22.
Swap out the towel bar for hooks hung low enough for kids to reach.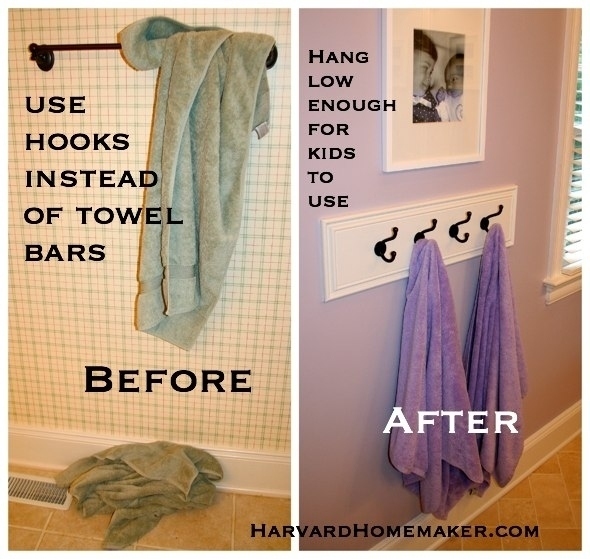 23.
While you're at it make the hooks fun, like these mermaids.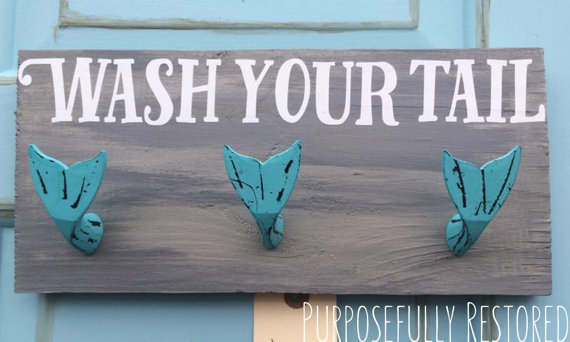 24.
This monster towel rack is also pretty awesome.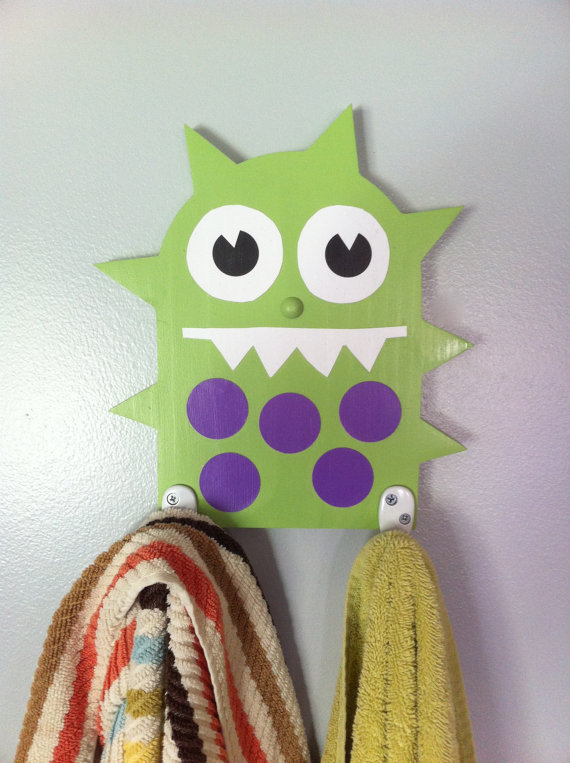 25.
DIY these hanging letters to jazz up the walls (and act as a friendly reminder to your kids).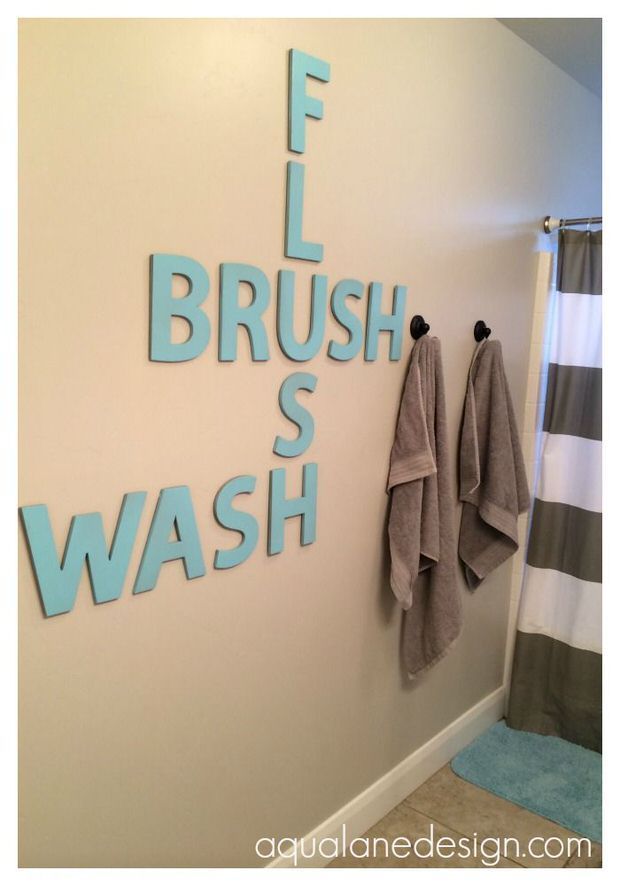 26.
These superhero wall hangings will also encourage good hygiene.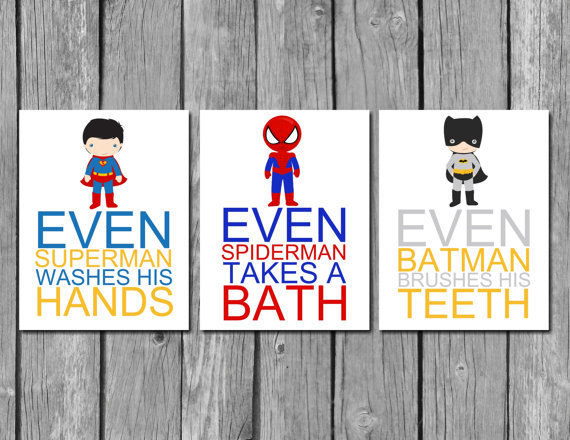 27.
This wall hanging won't encourage any good behavior, but kids are sure to love it.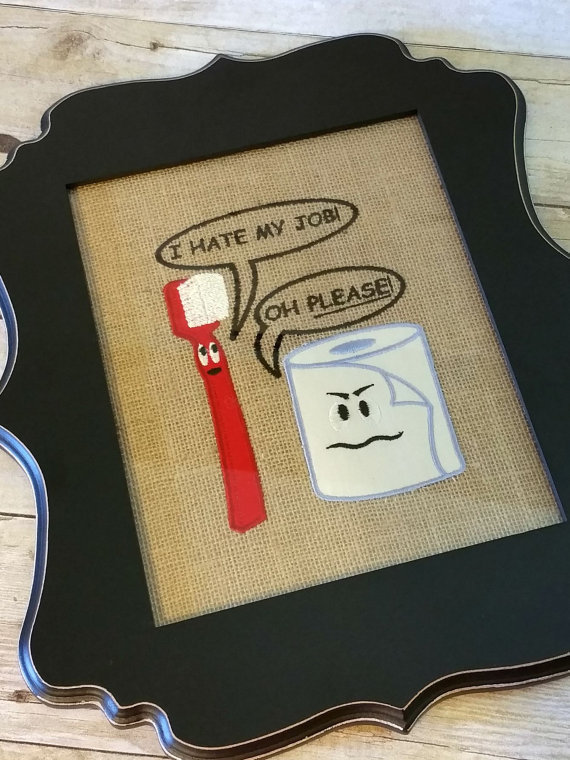 28.
Keep your unsightly plunger hidden in this slightly less unsightly monster's face.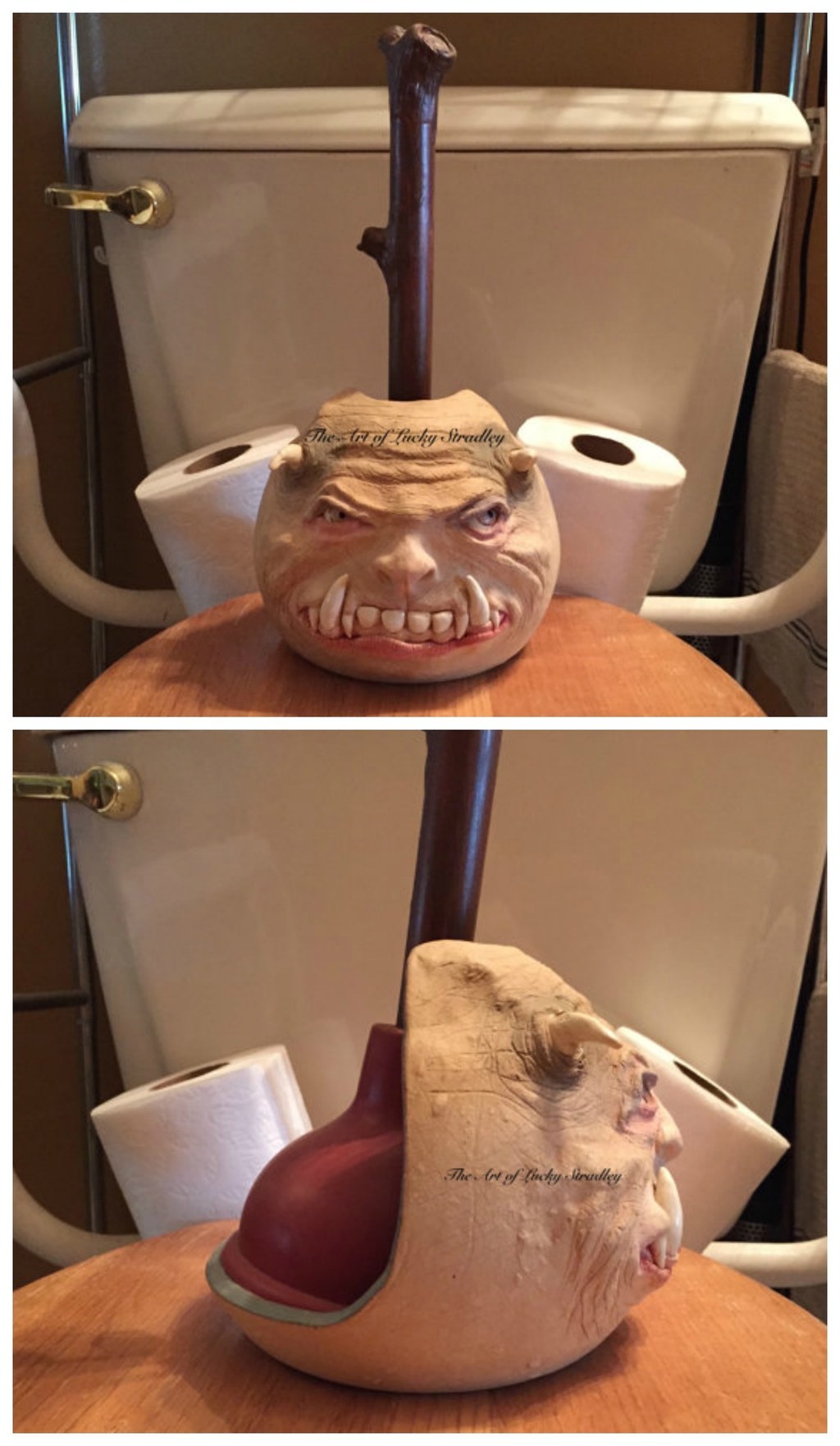 29.
Lastly, give your kids the ultimate bragging rights by hanging this fish bowl on their bathroom wall.