27 Chrissy Teigen Pregnancy Tweets That Are Hilariously Relatable
Pregnant Chrissy + Twitter = nine months of gold.
Chrissy Teigen is mama to 2-year-old Luna and newborn Miles, so she knows a thing or two about being pregnant.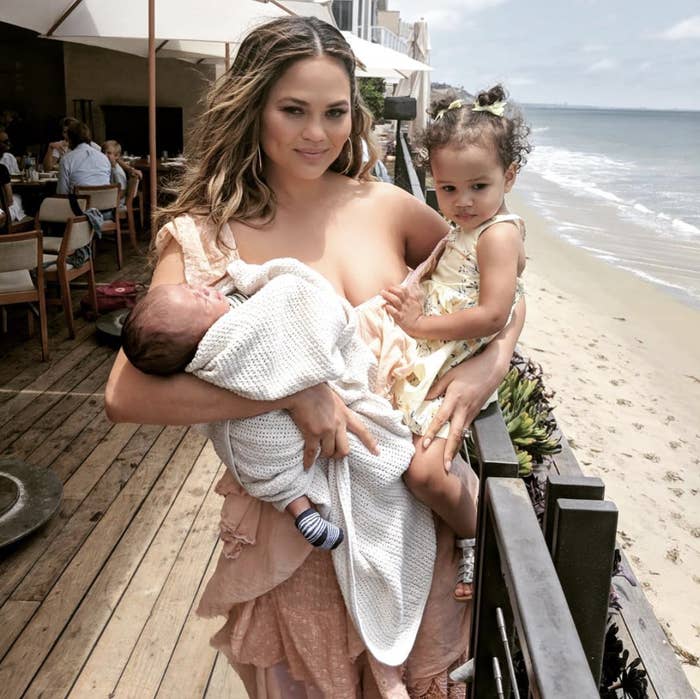 And since she's also great on Twitter, she's hit send on her share of very funny and relatable pregnancy tweets:
1.
Like this thought you've definitely had:
2.
And this pregnancy rule people NEED to respect:
3.
She made this plea for understanding, lol:
4.
And she hid nothing:
5.
She dished on the side effects of pregnancy:
6.
And also the stages of pregnancy:
7.
She brought the sarcasm, morning-sickness edition:
8.
And she had some serious cravings:
9.
She tweeted about the joys of pregnancy, like this one:
10.
And this one:
12.
Which she very quickly followed up with this observation:
13.
Speaking of her pregnancy observations:
14.
She charted her journey from loving being pregnant with Miles (with a caveat) in December:
15.
To struggling in February:
16.
And officially being over it in May:
17.
(A day later things weren't much better):
18.
She asked for pregnancy advice (in her idiosyncratic way):
19.
She had questions for her baby:
20.
And she learned pregnancy karma is a thing:
21.
She fessed up to mood swings, which...fair:
22.
She got vetoed by her doctor:
23.
And she was not here for unsolicited advice/judgment:
24.
Like, at all:
25.
Nope:
26.
LOL:
27.
You tell 'em, Chrissy: