Kids Write Jokes is a popular Twitter account (and now book) that collects all of those hilariously bad jokes kids tell that aren't quite jokes.
The account is run by the moderator of a kids' jokes website who says that all of the jokes are genuine submissions from kids. And look — it's even gotten a RT from Lin-Manuel Miranda himself!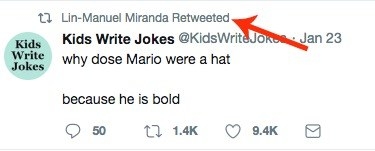 So what are these attempted jokes like? Here are 21 that range from "What did I read?" to "Hey, that's actually sorta funny!":
1.
2.
3.
4.
5.
6.
7.
8.
9.
10.
11.
12.
13.
14.
15.
16.
17.
18.
19.
20.
21.
Kids everywhere: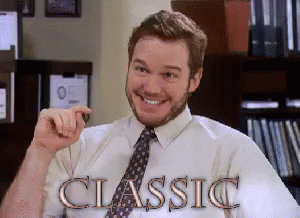 Looks like there are no comments yet.
Be the first to comment!