1.
Kim Powell — a reporter for CBS in Arizona — had her cat walk right in front of her at-home broadcast:
"So it has been a week since...this is my cat...those are the perks from working from home!"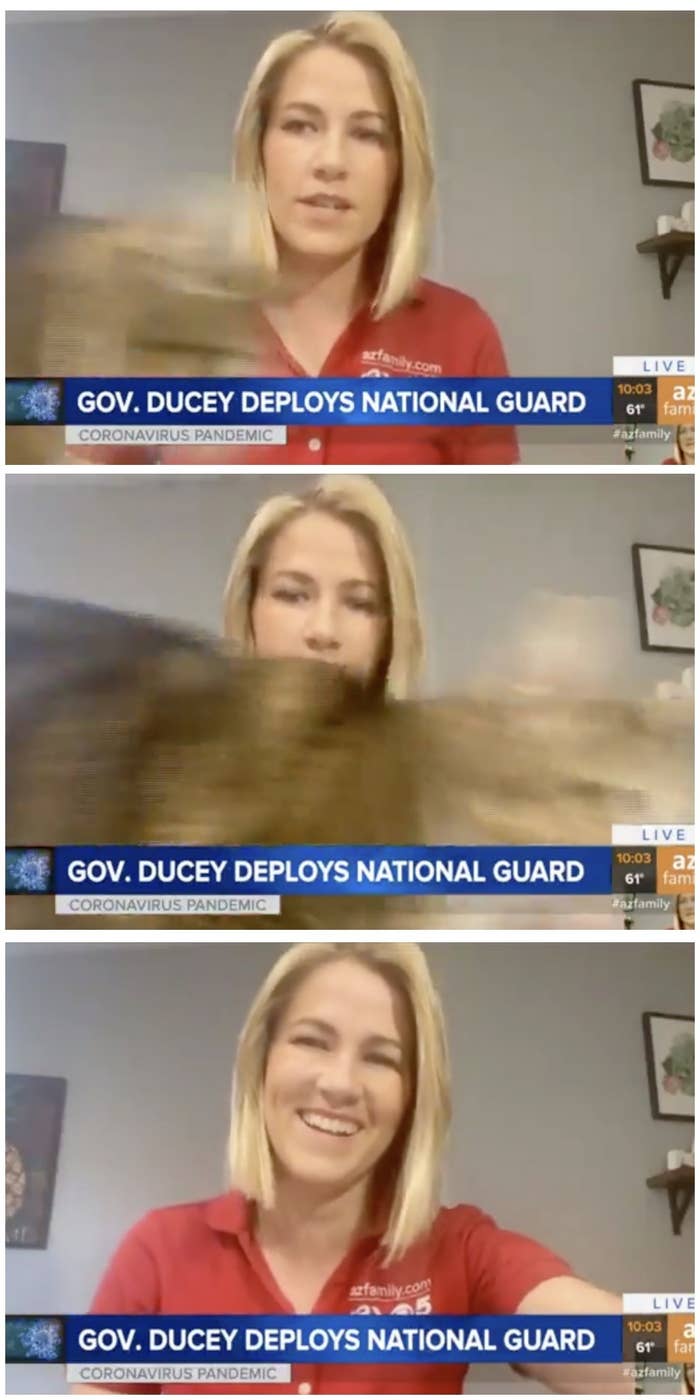 2.
Charley Belcher of Good Day Tampa Bay had to hold his nervous dog during his segment:
3.
And Hobie Artigue — the sports guy for Minnesota's Fox news station — had his very large dog Boris crawl into his lap seconds before his live segment:
4.
Arkansas' KATV News reporter Shelby Rose used a little catnip to keep her kitty, Zooey, busy while mom worked:
5.
CBS Boston news anchor Chris McKinnon had his live shot crashed by Dougie the dog:
6.
Joy Wang from KOB 4 Eyewitness News had no problem with her new "coworker" who slept through the whole thing:
7.
MSNBC analyst Peter Baker had his dog videobomb his on-air appearance:
Look at that tail wag!
8.
ABC Tampa Bay's meteorologist Jason Adams had his cat Ninja run behind him before he could get to the weather:
9.
And PBS News Hour's William Brangham went live with his cat slumbering peacefully in the background:
Awwwww: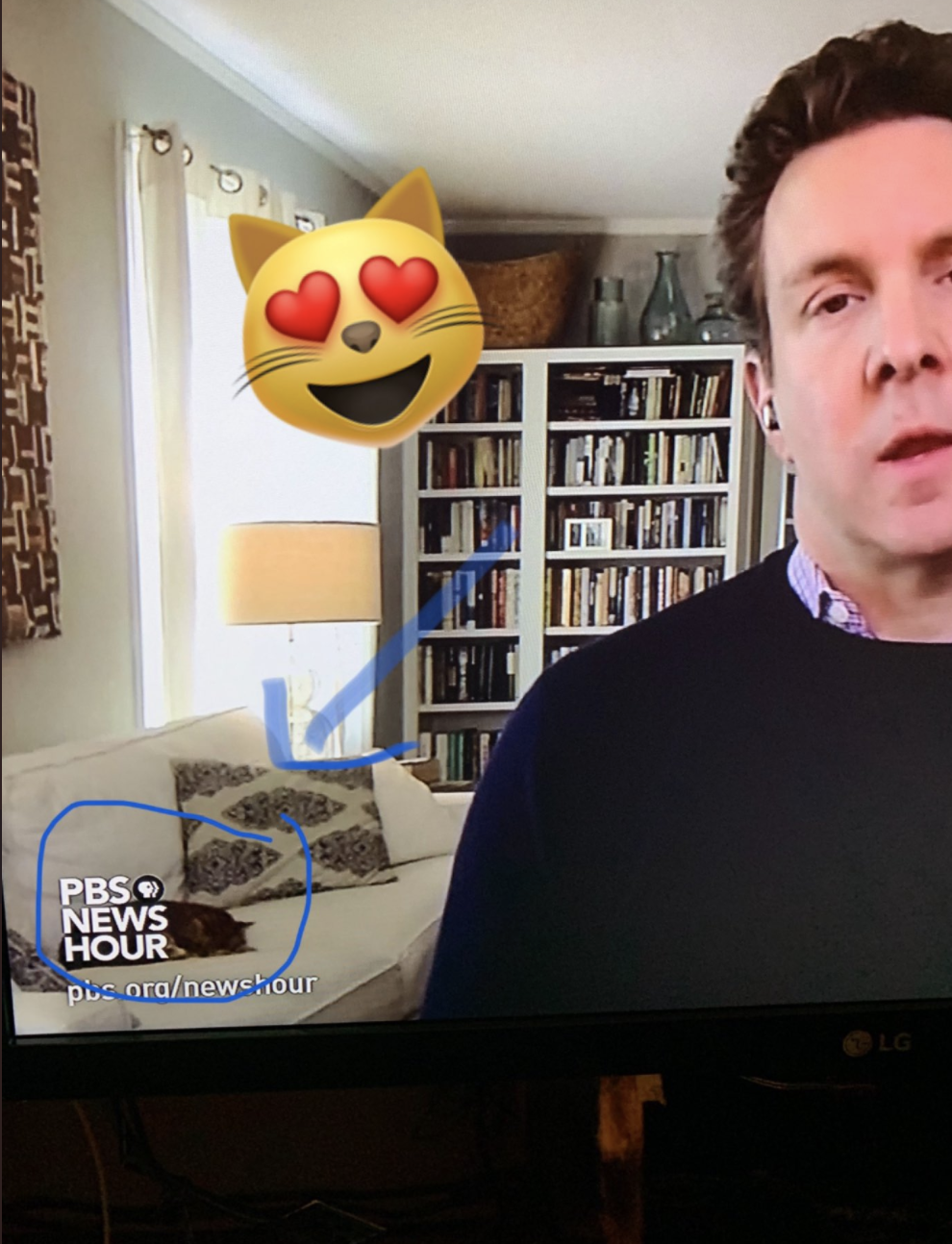 10.
CBS Denver's Makenzie O'Keefe, meanwhile, had to put up a sign warning family members NOT to enter the room while she was on-air:
11.
NBC News' Kate Snow managed to DIY her hair and makeup:
12.
And First Coast News' Heather Crawford used her kiddo as a stand-in while setting up the shot:
13.
CBS News' Jericka Duncan managed to MacGyver a tripod for her segment:
14.
While News 5 Cleveland's Jade Jarvis did the same to get passable lighting:
15.
KCEN News' Nick Canizales had to go live from the game room (but as a sports reporter, it worked!):
16.
While WMAZ News' Kayla Solomon did a healthy eating segment live from...her kitchen:
17.
And Ira Glass of This American Life recorded his show from his new "closet studio":
18.
But really, all of these reporters handled the challenge like the pros they are — here's WCNC Charlotte's Vanessa Ruffes using her deck to put the skyline in the background:
19.
And here's NBC Los Angeles meteorologist Shanna Mendiola flawlessly using an at-home green screen:
Keep up the good work, everyone! And stay safe!