In the wake of the coronavirus, you might've noticed:
According to the World Health Organization, properly washing your hands means washing as long as it takes to sing "Happy Birthday" twice — 20 seconds or so.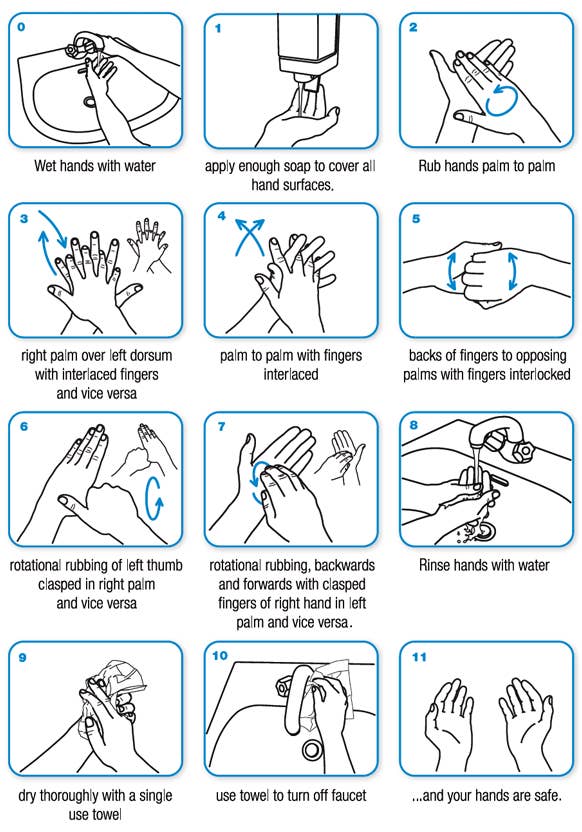 Singing "Happy Birthday" over and over can get pretty boring, though, so people are taking to Twitter to suggest other, more fun 20-second alternatives to sing:
1.
For example, you can sing My Chemical Romance's "Welcome to the Black Parade":
2.
BTS fans can sing "On":
4.
And fans of Kylie Minogue (or Goffin-King) can sing "The Loco-Motion":
@JennMonnier, meanwhile, did us the public service of suggesting six — count 'em, six! – songs with 20-second choruses:
5.
Beyoncé's "Love on Top":
6.
Fleetwood Mac's "Landslide":
7.
Prince's "Raspberry Beret":
8.
Dolly Parton's "Jolene":
9.
Toto's "Africa":
10.
And Lizzo's "Truth Hurts":
11.
Singing the chorus to the Bee Gees' "Stayin' Alive" works too — and it's also good for CPR:
12.
You can sing one verse of The Knack's "My Sharona" — or this guy's Weird Al-worthy takeoff, "My Carona":
13.
Star Wars fans can try humming the "Imperial March":
14.
While Star Trek fans can recite this famous speech:
15.
OK, what else? Well, you can sing the chorus to "This Land Is Your Land":
16.
Or you can sing Joey's adaptation twice:
17.
You can pretend you're back in preschool and sing the ABCs:
18.
You can sing "Twinkle Twinkle Little Star" or this cute handwashing-specific version:
19.
Or you can sing "Zip-a-Dee-Doo-Dah":
Basically, this will be all of us while washing out hands: