1.
This pregnant wife who plotted to jump out and scare her spouse — but didn't realize her baby bump totally gave her away.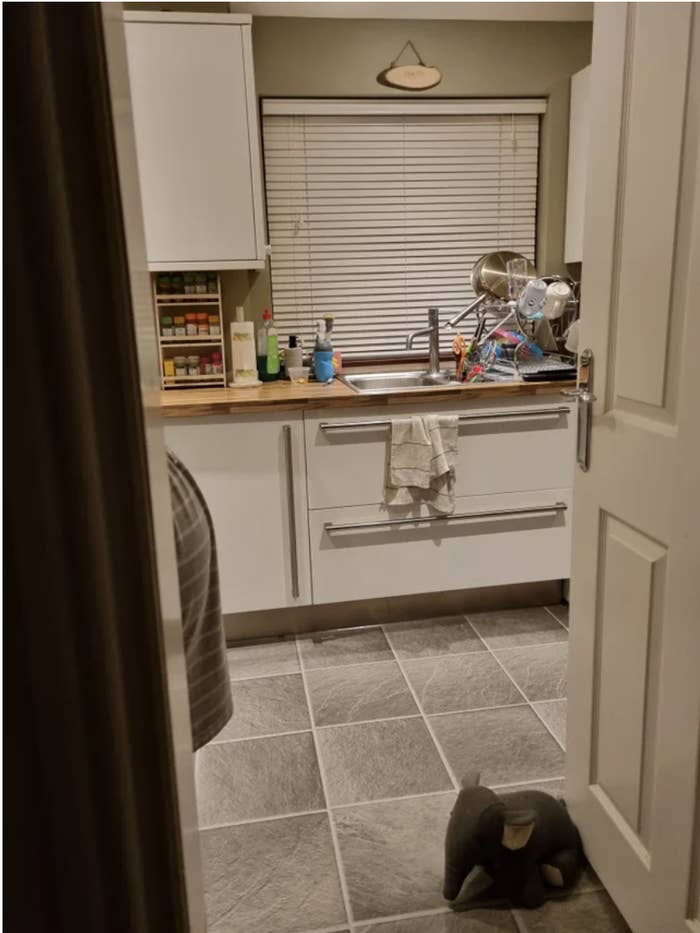 2.
Both this little girl going to get a free hug from Satan, and this guy dressed up as Satan giving out hugs!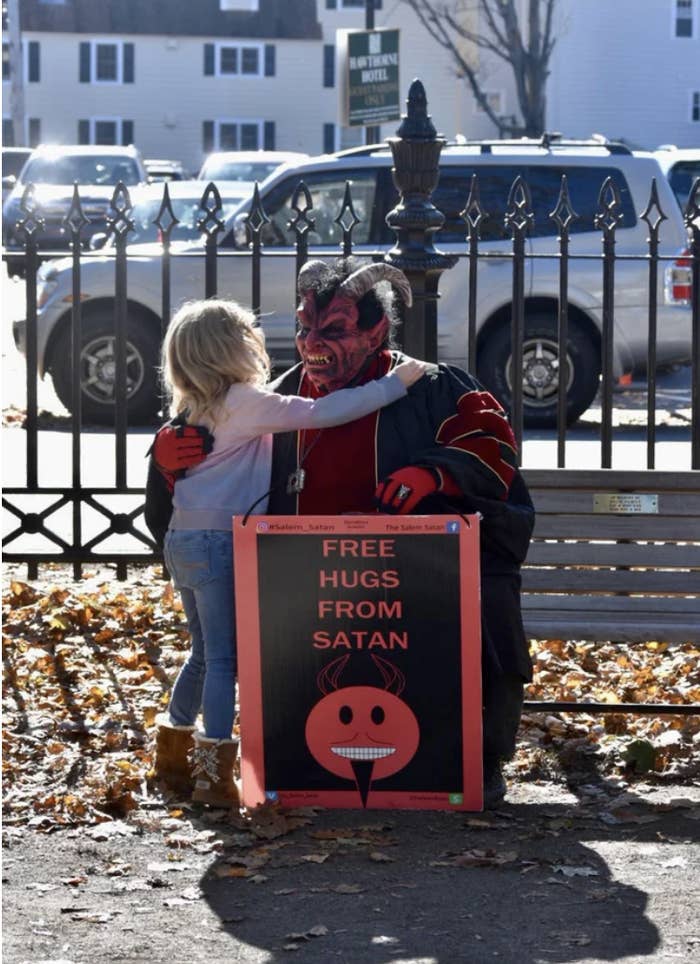 3.
And this uncourteous airplane traveler! I mean, the gall!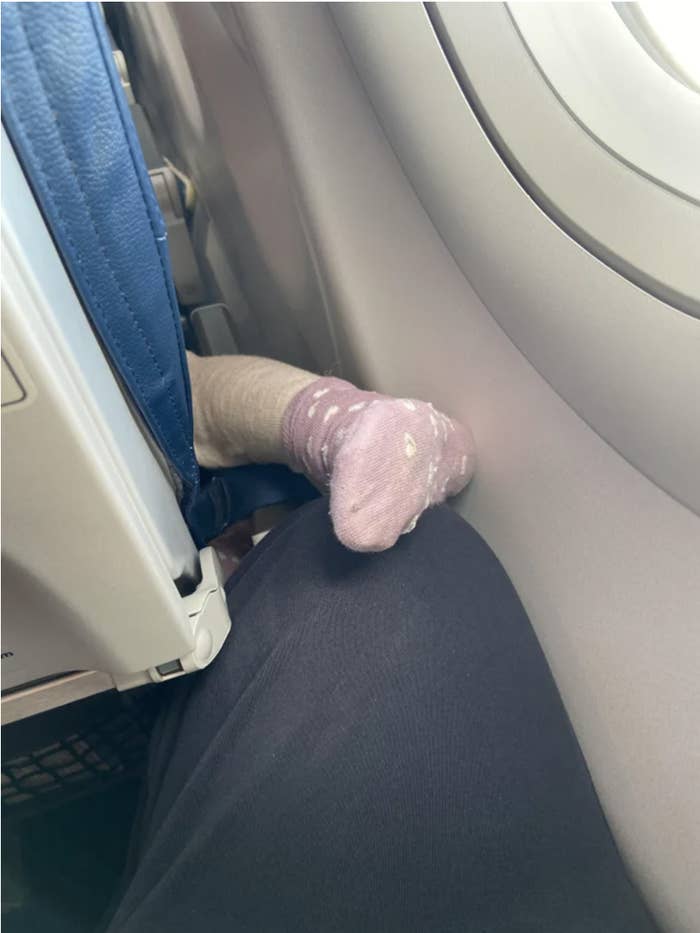 4.
This little girl and her mom who came up with literally the cutest and most amazing "crazy hair day" do of all time.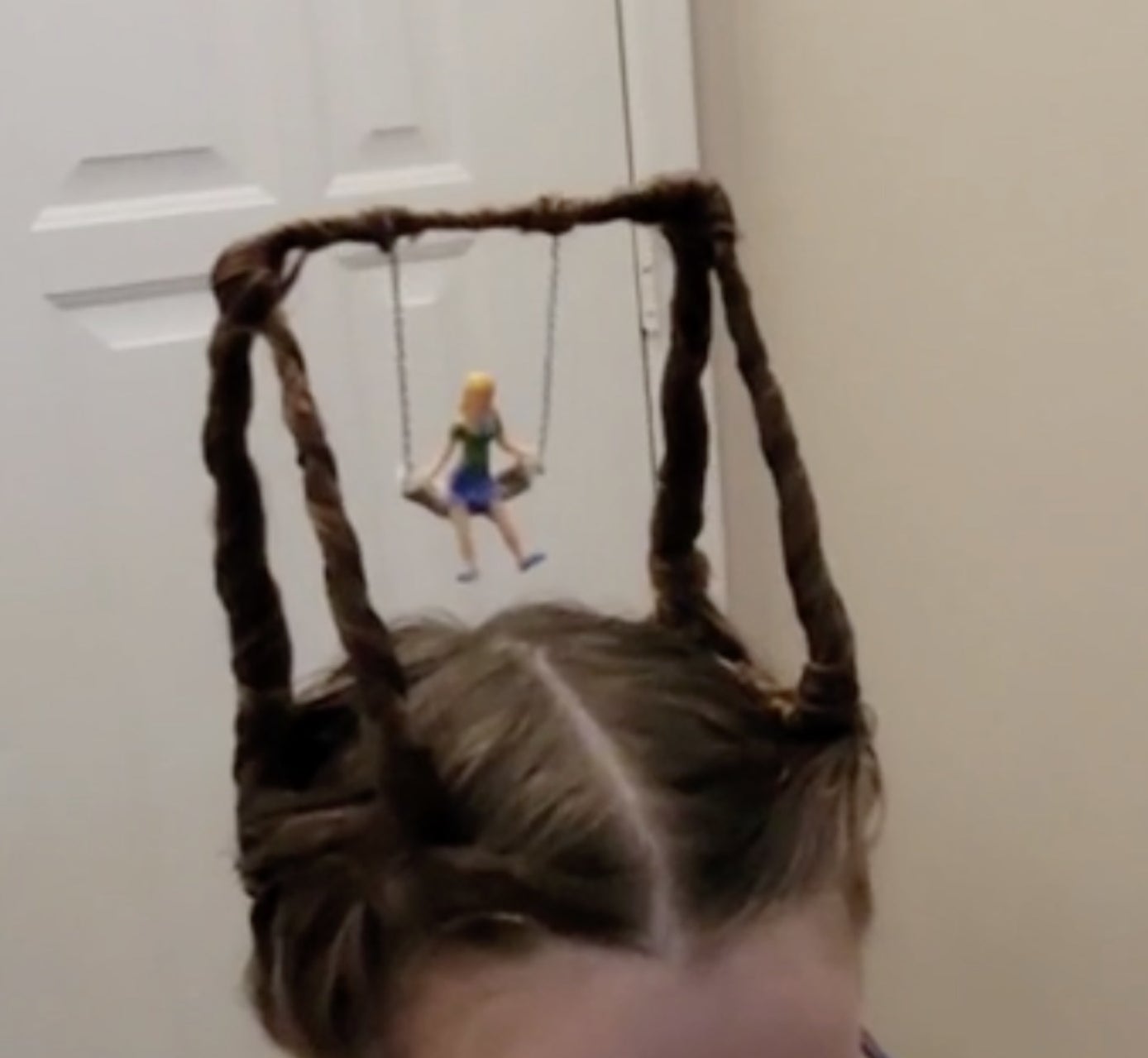 5.
This hilariously awesome grandma who made these before she died, to be given out at her funeral.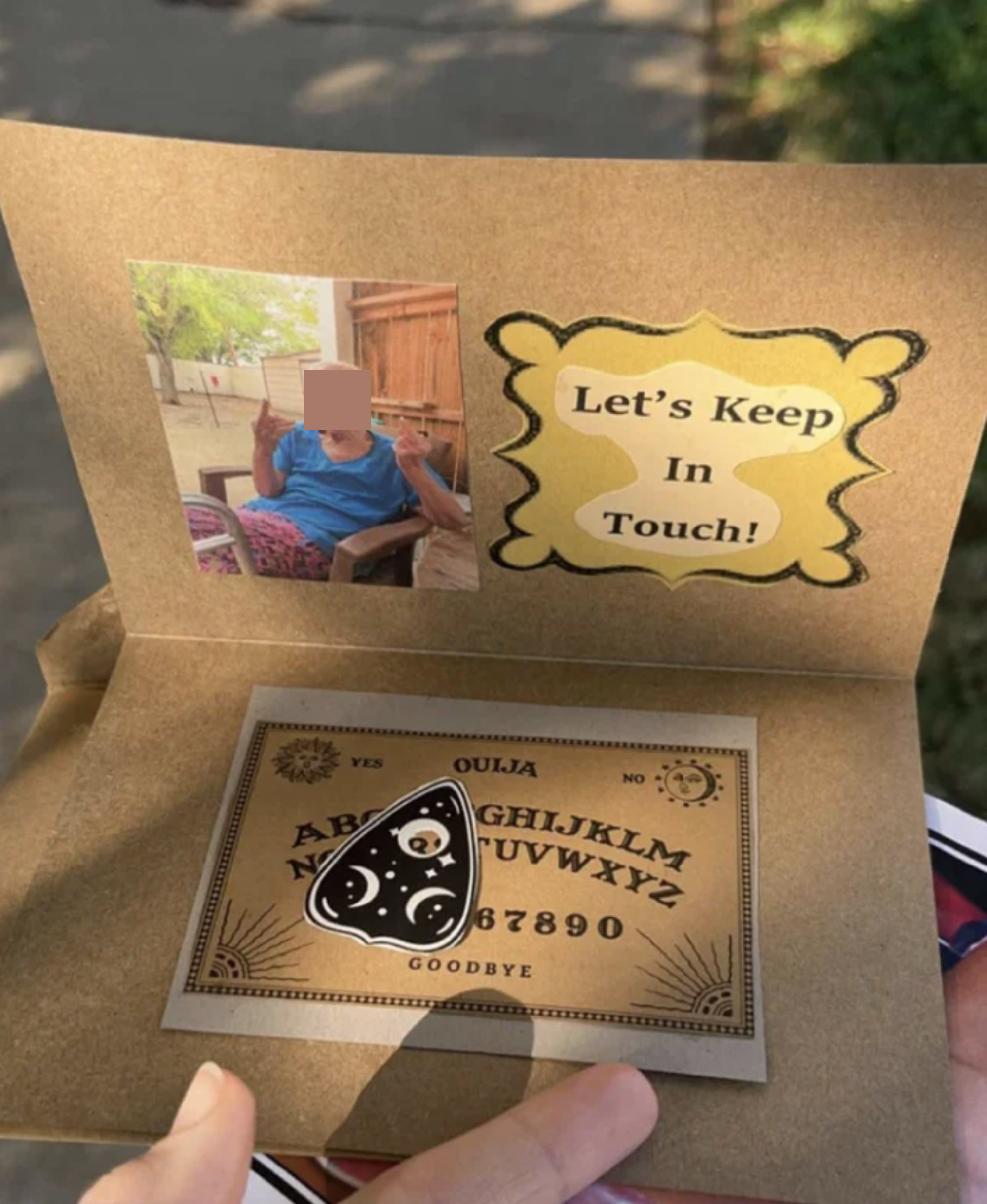 6.
These lawyers whose billboard parodying Will Ferrell's Step Brothers is so awesome, I would hire them to represent me in literally anything.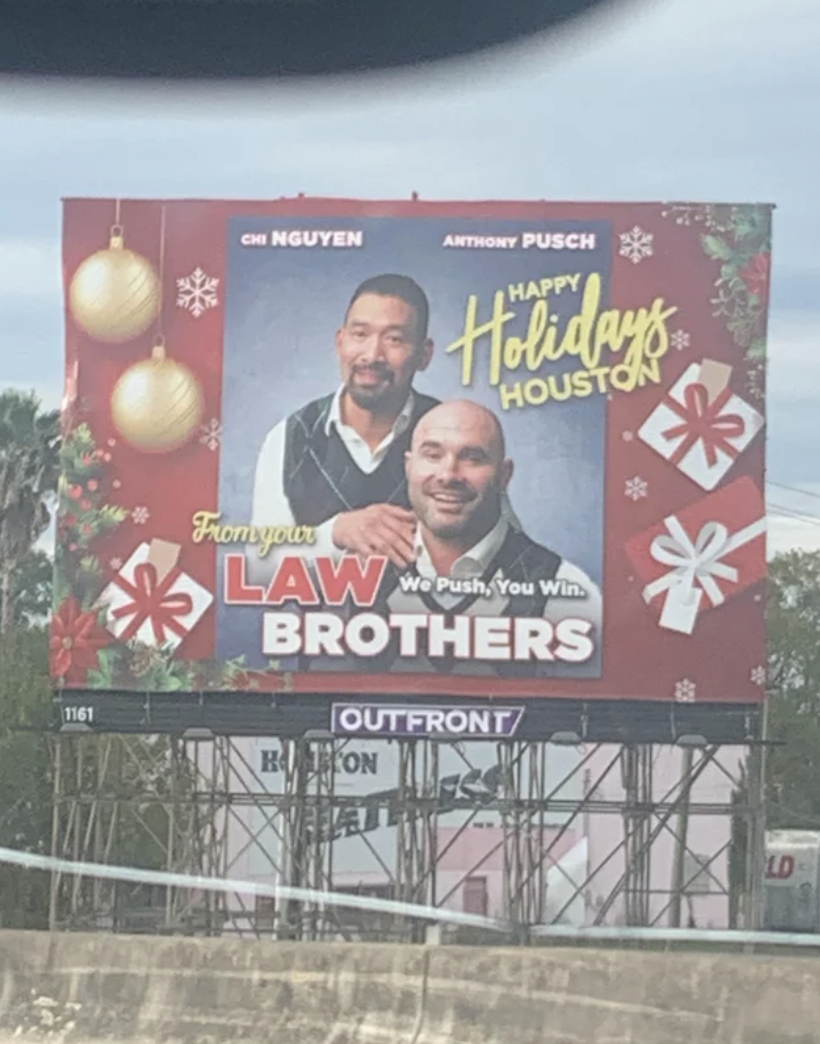 7.
The person who dreamed up this eye patch AND the adorable kitty wearing it.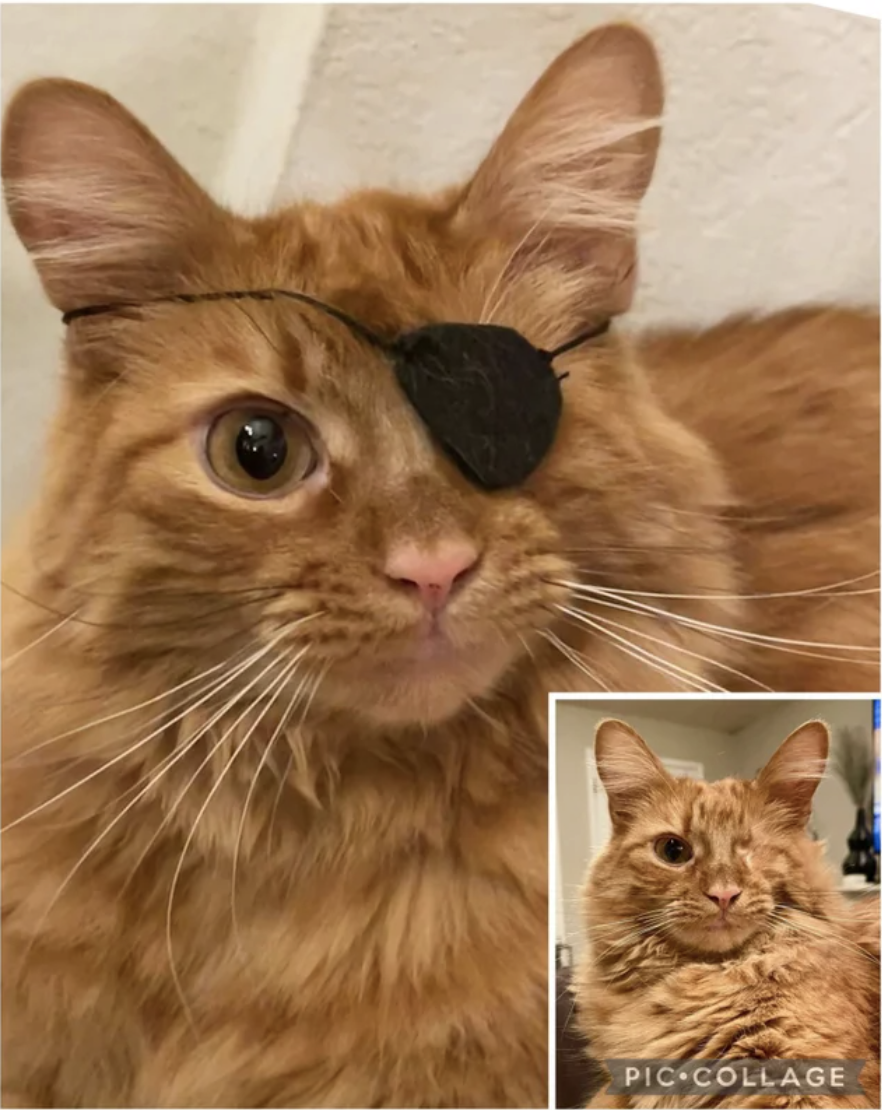 8.
And this little kid who came up with a surprisingly genius bit of subterfuge while playing hide-and-seek.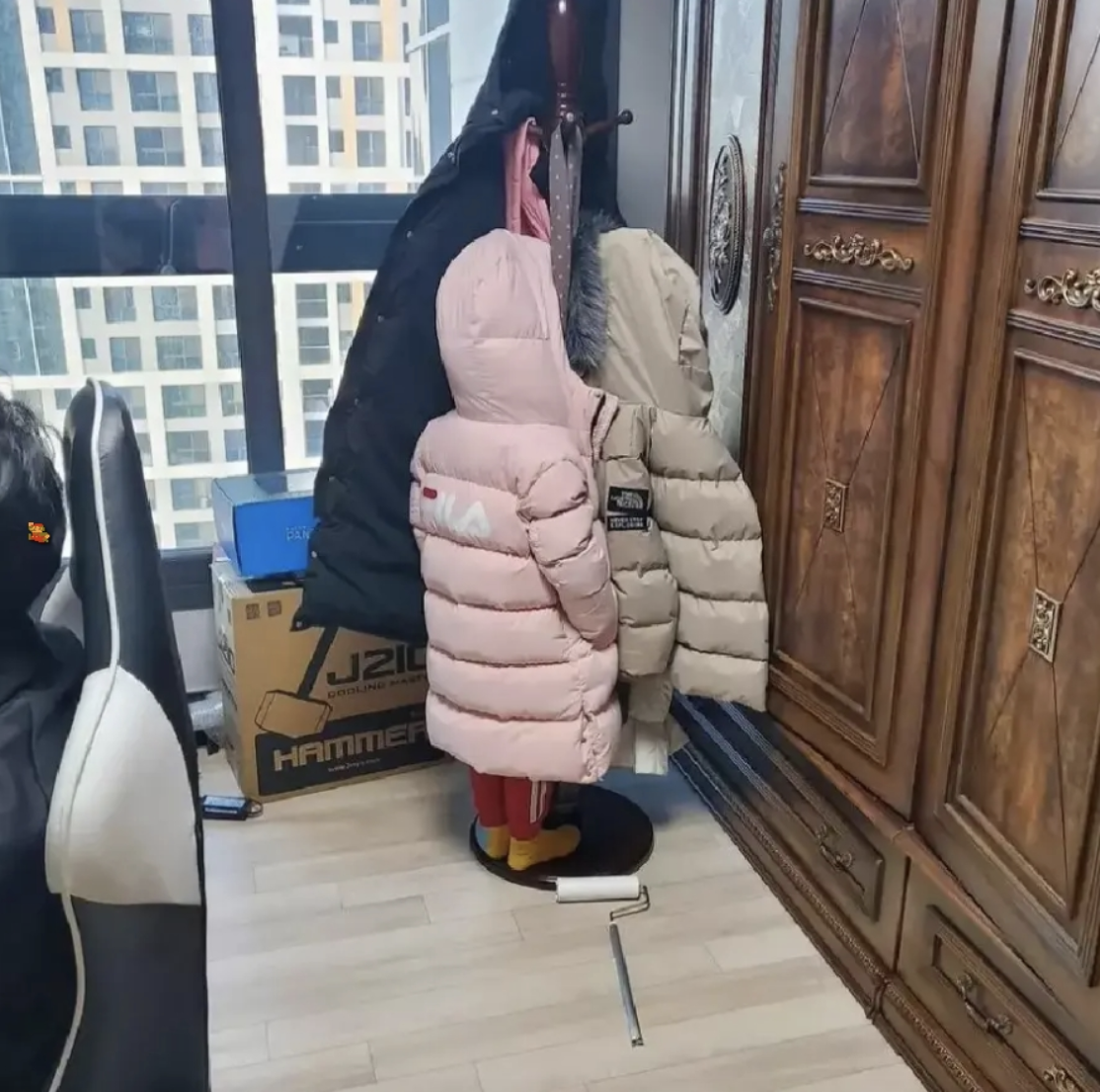 9.
This cute kid who wants everyone to know his pawpaw watches a LOT of television.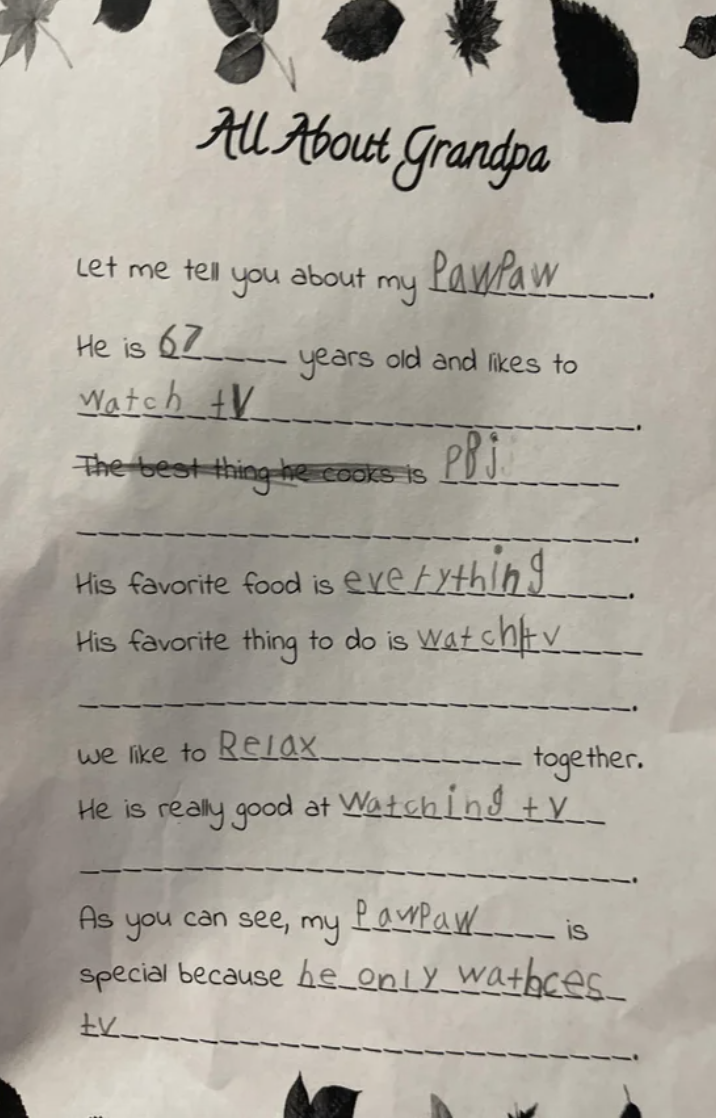 10.
This kid whose Christmas list is the definition of shoot for the stars.
11.
And this kid whose list is every bit as extravagant ("Rolex black watch" LOL).
12.
This ambitious Thanksgiving host whose attempt to replicate this veggie plate didn't quite hit the mark.
13.
This very concerned mom who has had this still very accurate newspaper clipping pinned to her corkboard for the last 15 years, LOL.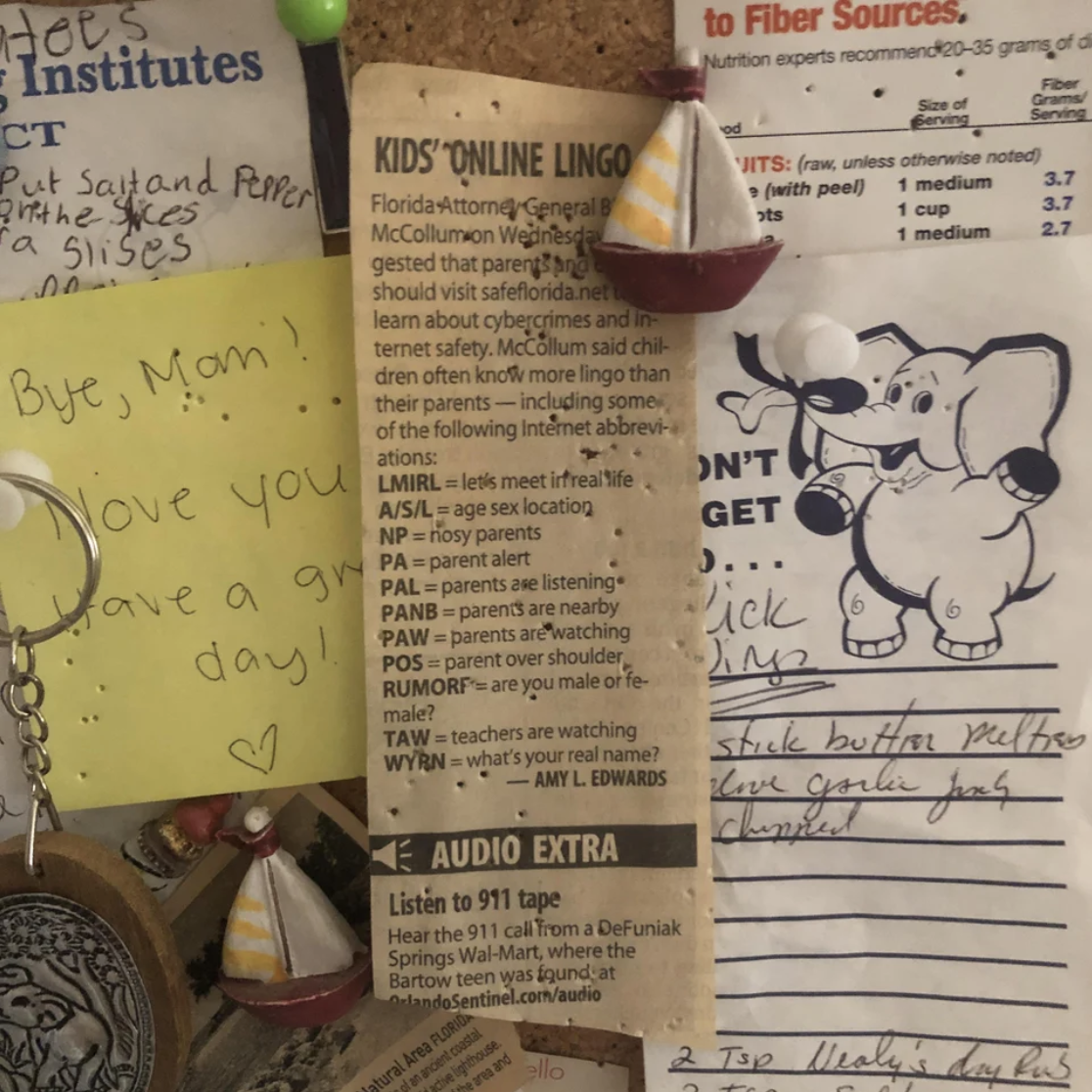 14.
The parents of a 25-year-old who, after he showed them this meme...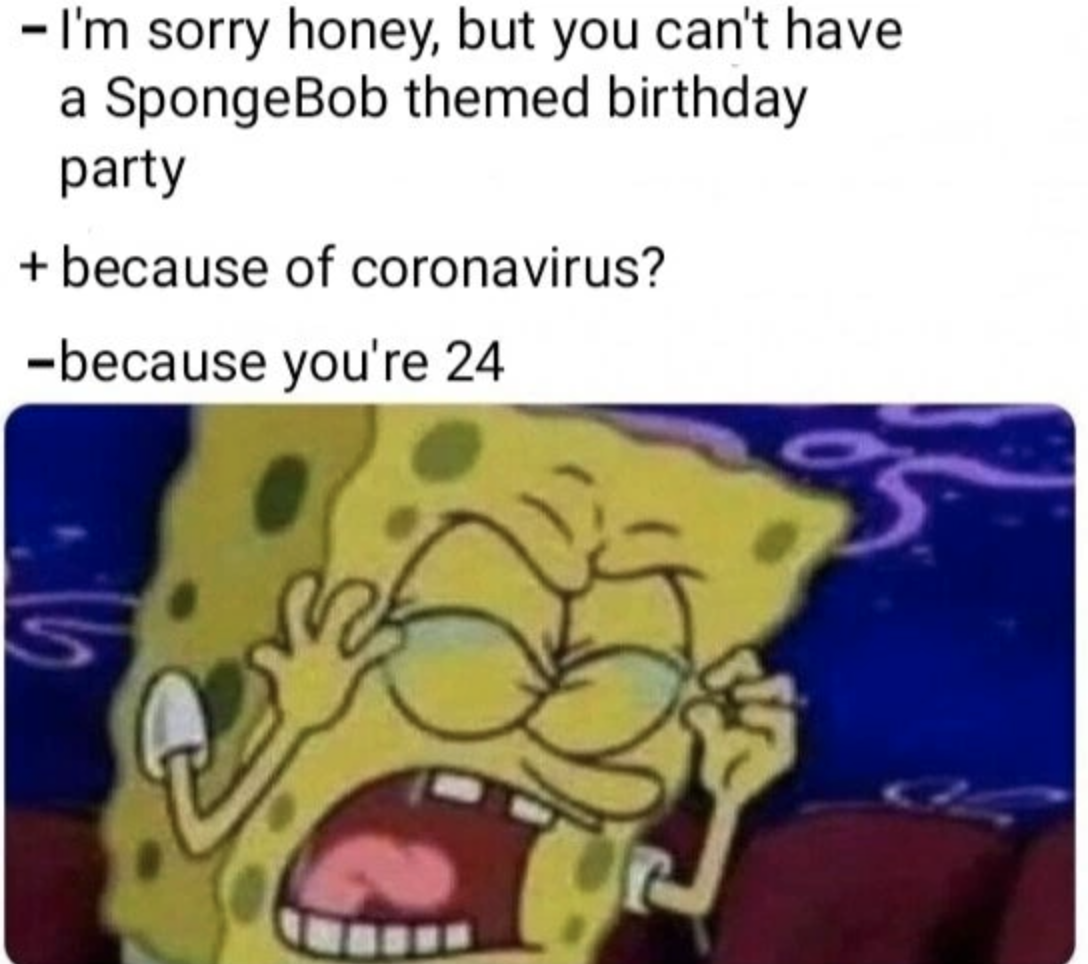 ...threw him THIS birthday party when he turned 26!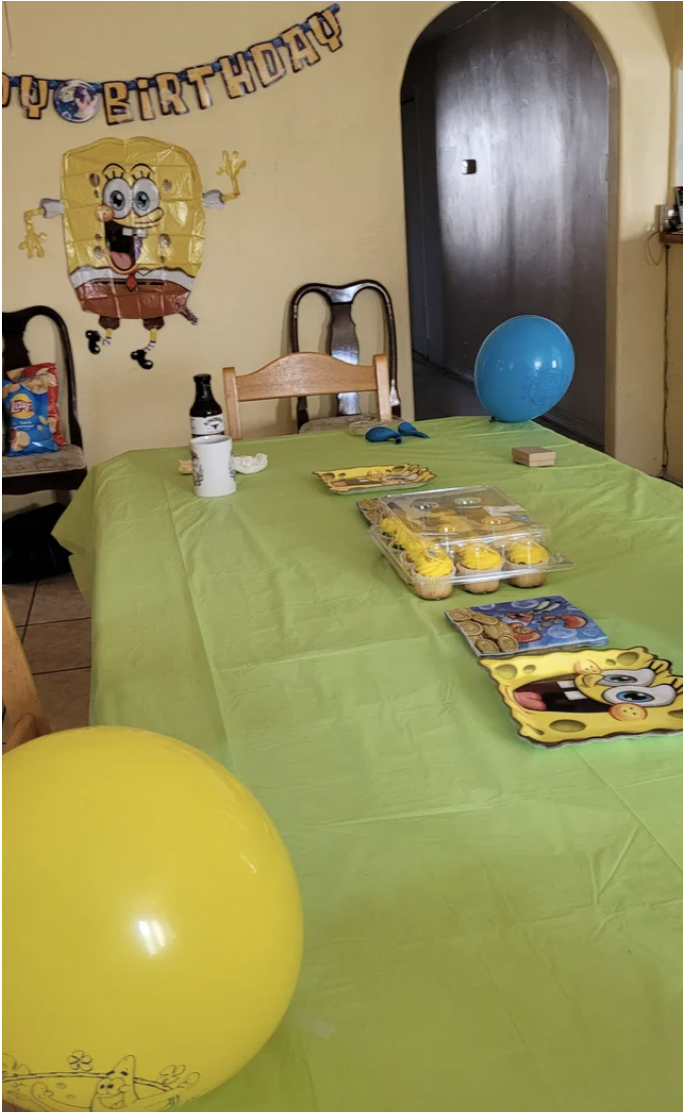 15.
This girlfriend who likes to hold her boyfriend's hand as she sleeps, but who — when he turned the other way so as not to distract her while looking at his phone — did this!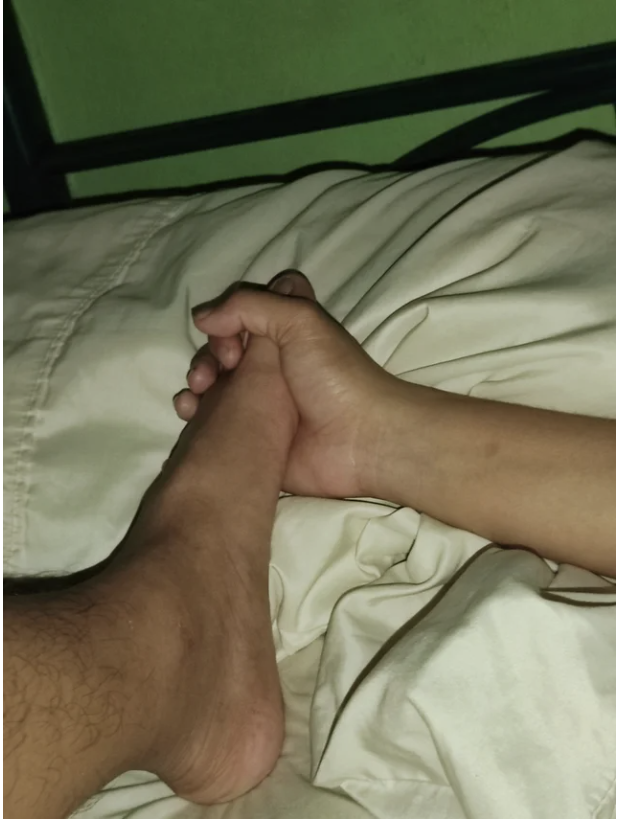 16.
This 10-year-old girl who came up with and photoshopped a hilariously brilliant concept pitch for a novelty Pringles flavor (LOL on the "Kris Pringles").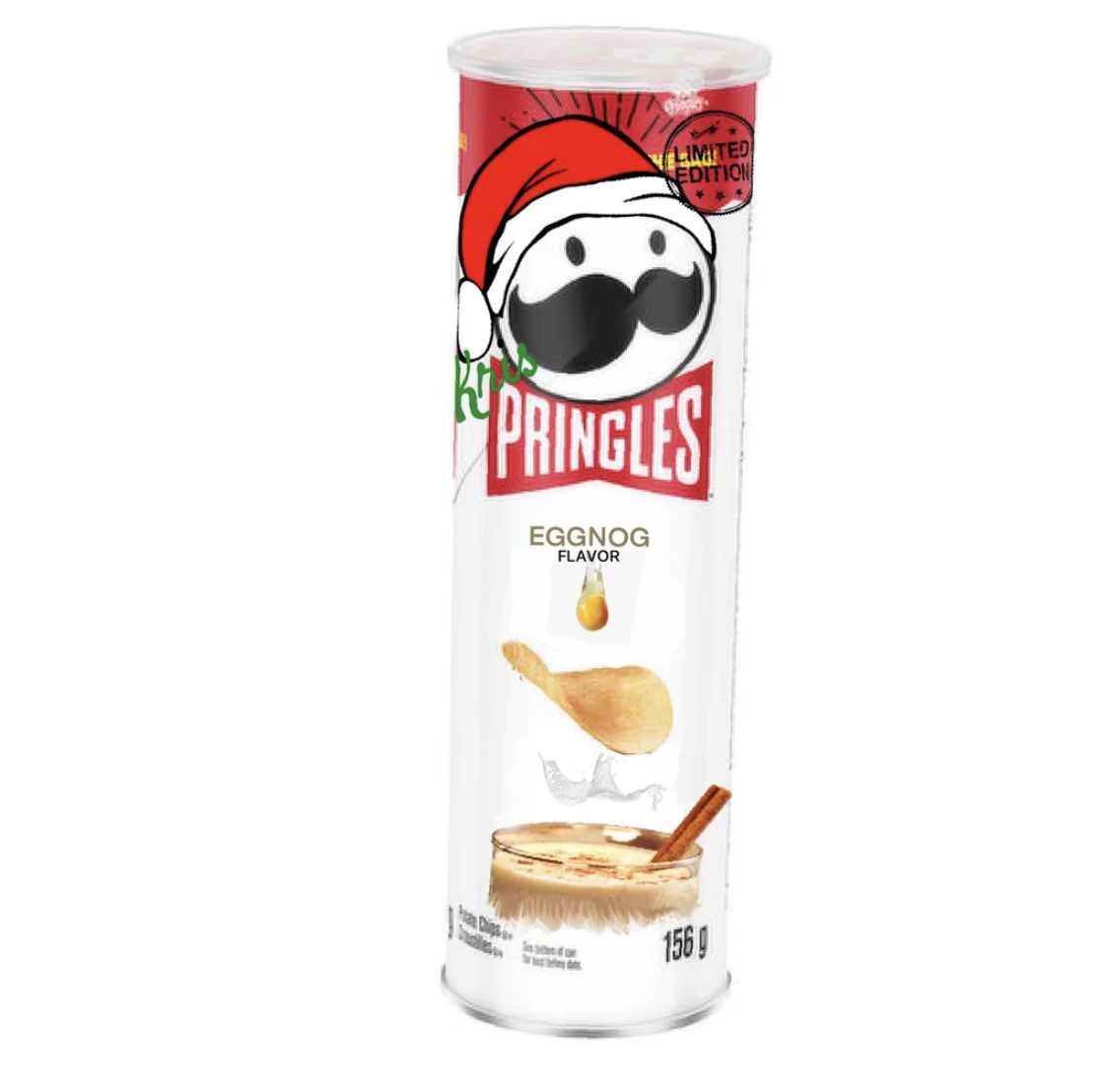 17.
This person who made the most hilariously charming sign ever for (checks notes) a yard sale.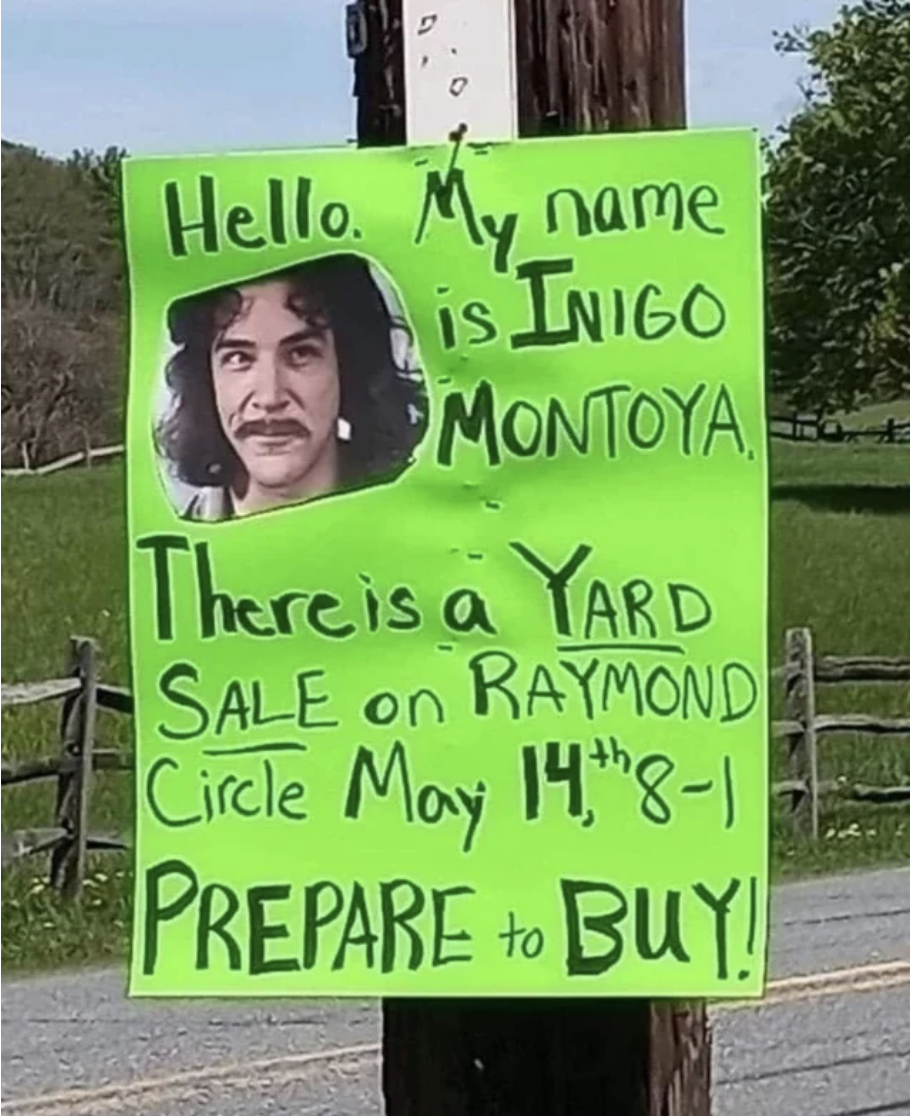 18.
This little girl named Zoe who wrote an adorably blunt letter to a serviceperson overseas.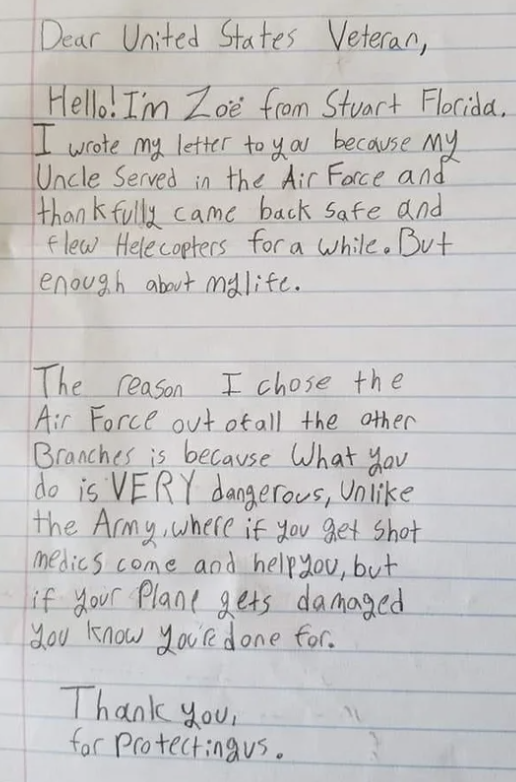 19.
And this "ghost" whose Halloween costume was absolutely perfect.