19 Celebrities Who Tweet Exactly The Way They Are IRL
Yes, they really ARE like that.
3.
When Kristen Bell tweeted this marriage advice that confirms she's every bit as good-hearted (and wise) as she seems:
5.
When J.K. Rowling brought the take-no-shit attitude that helped her go from a struggling single mom to the highest-paid author in the world: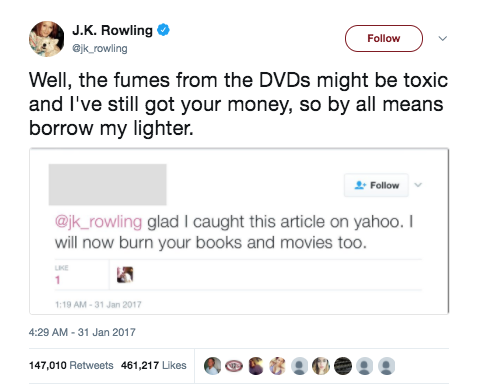 8.
When good guy Chris Pratt sent out prayers for someone who needed them: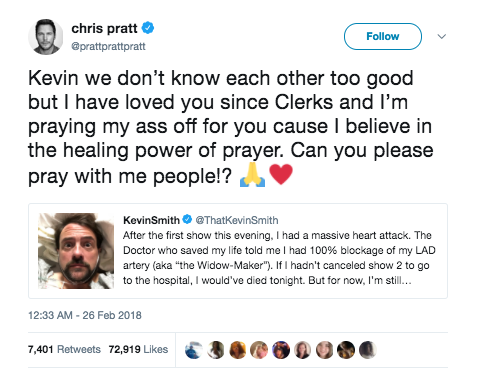 9.
When Anna Kendrick's wry sense of humor was on display:
10.
When Amy Schumer brought her brand of sarcasm:
11.
When Hamilton creator Lin-Manuel Miranda shared his own version of the Paw Patrol theme he made for his son:
14.
When Jaden Smith tweeted this, which is, well, so Jaden (and only Jaden):

15.
When Adele confirmed she was basically like all of us (except for her golden pipes):
17.
When Bette Midler brought the "Oh, no she didn't!" sass she's been known for over 40 years:
19.
And when Chrissy Teigen proved she and her relationship were as playfully funny as they seem: