Eating outside of your comfort zone — especially at a fancy restaurant — can be a nerve-wracking experience.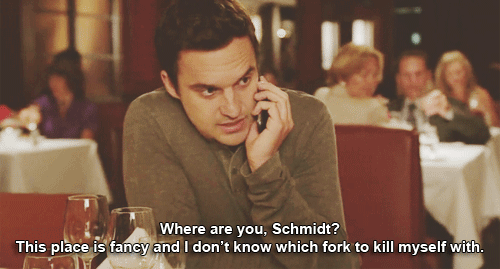 Recently, Twitter users @blgtylr and @Nicole_Cliffe got people tweeting about the cringiest faux pas they've ever made while eating — and their stories will make you want to never eat anything new ever again:
1.
Like this wine story the waiter is probably still telling:
2.
Ditto for this one:
3.
This edamame nightmare:
4.
And this dessert disaster:
5.
This husband's cringeworthy moment that probably still wakes him in the dead of night:
6.
And this poor husband who equally embarrassed himself in front of his wife:
7.
This cocktail-party newbie's horror story:
8.
This menu mistake — on a dinner with clients, no less!
9.
And this raw-meat awkwardness that went in a different direction:
10.
This unfortunate tail tale:
11.
This expensive ordering error:
12.
This fancy soup story that will make you gasp:
13.
And this awkward moment from a poor guy was probably trying to order the cheapest thing on the menu, lol:
14.
This Mexican-food mistake:
15.
And this Mexican-dessert doh!:
16.
This kid's "that's not what that's called" humiliation:
17.
And this very relatable mistake on a first trip to a sushi restaurant:
Eating out like: