1.
This is you, like, almost every night: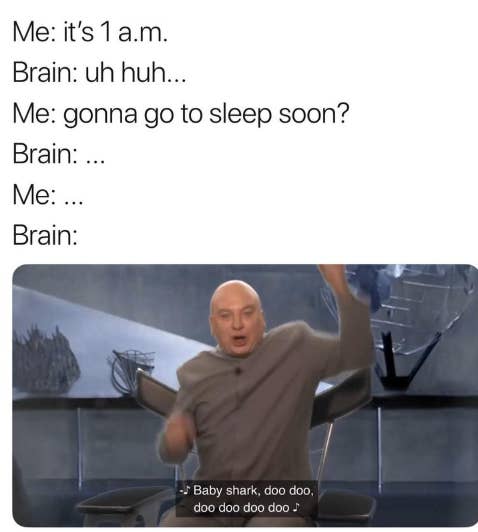 2.
And this is why your kid would never make it through a Bird Box situation: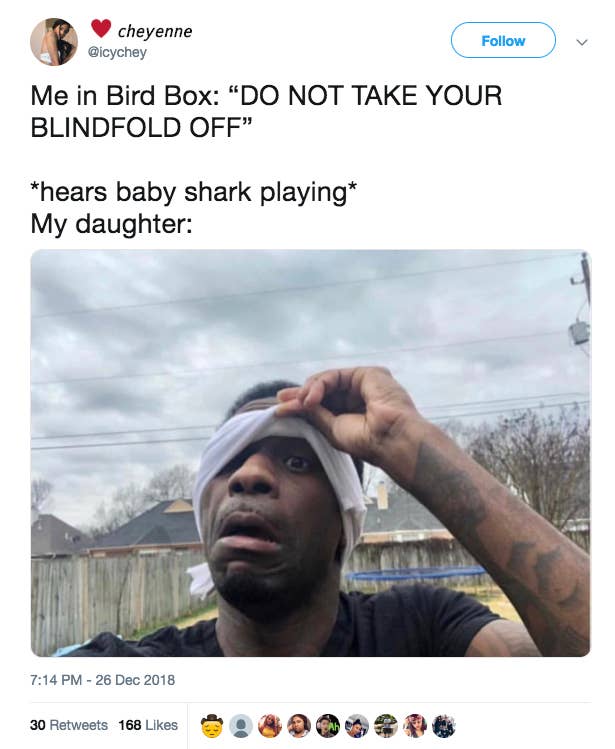 3.
This dad is in soooo much trouble:
4.
And this dad brought up a frightening possible dark thought:
5.
This is actually a kinda genius self-defense technique:
6.
This is some truth right here:
7.
Oh, look! We found actual footage of you listening to the song:
8.
It's nice to know that famous celebrities have to deal with this madness too:
9.
Because this song has seriously driven people to the edge:
10.
This might the biggest proof yet that Baby Shark is overexposed:
11.
And #dadjoke for the win, Ariel:
12.
There comes a point when you've heard it so much you start to overthink it:
13.
But, while we've suffered, have we considered how this might be affecting the shark? Hmmm?
14.
Sadly, some of us have been lost to the song:
15.
Like, this guy definitely needs a Baby Shark intervention, LOL:
16.
And lastly — since you've had to put up with this damn song — you've earned this: