1.
The mom who unleashed this savage takedown.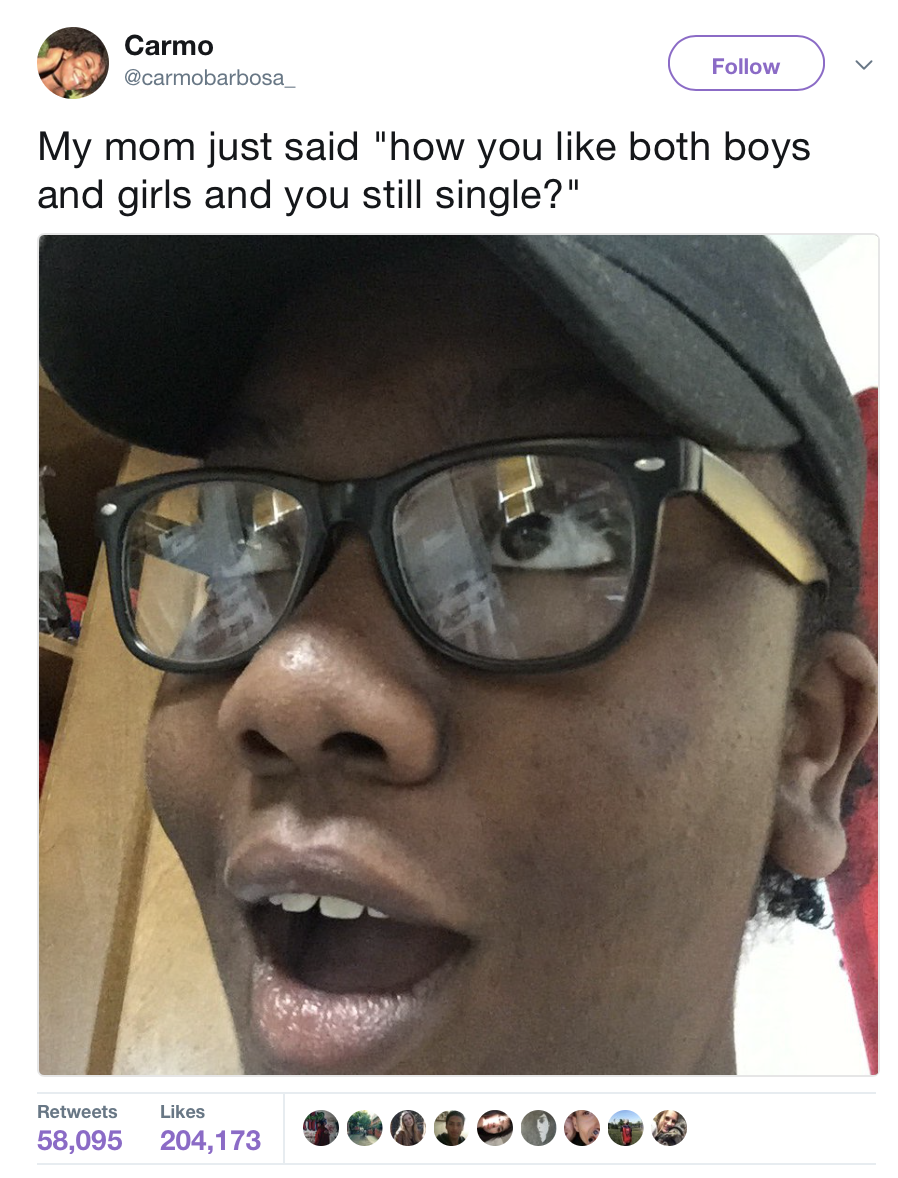 2.
This dad who had no time for his daughter's breakup drama.
3.
This parent who'd had enough of Cars and its tomfoolery and took to the streets to CALL. IT. OUT.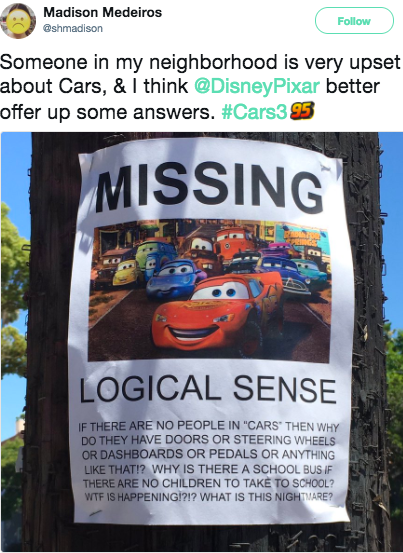 4.
This mom who got tired of her kids never doing the dishes so she got rid of them (the dishes, that is, not her kids).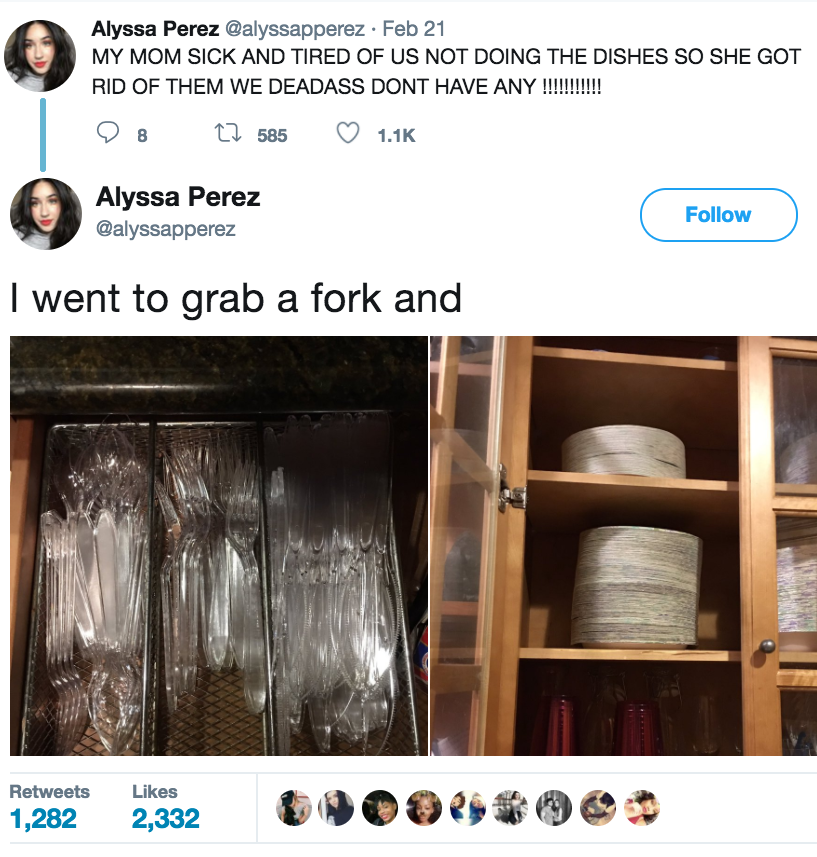 5.
And this mom who was equally mad about her kids not doing the dishes, but went another way.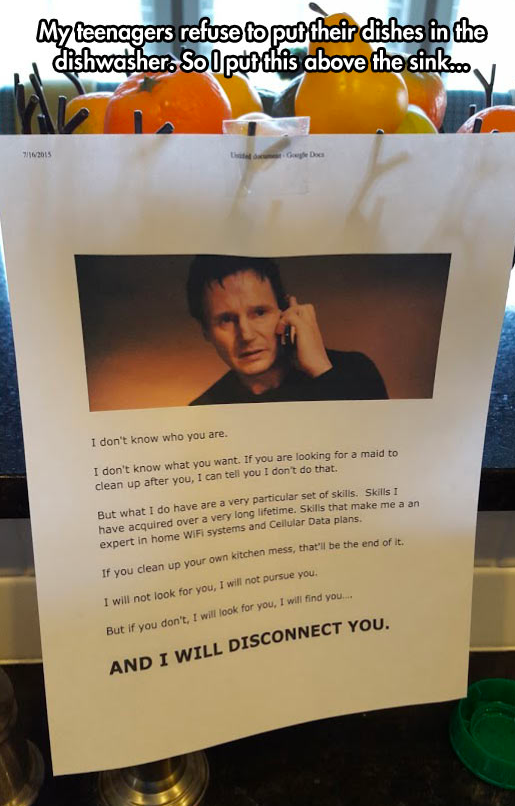 6.
This dad who — when his daughter got a text from a boy asking for a photo of her wearing just a bra — sent this photo back instead.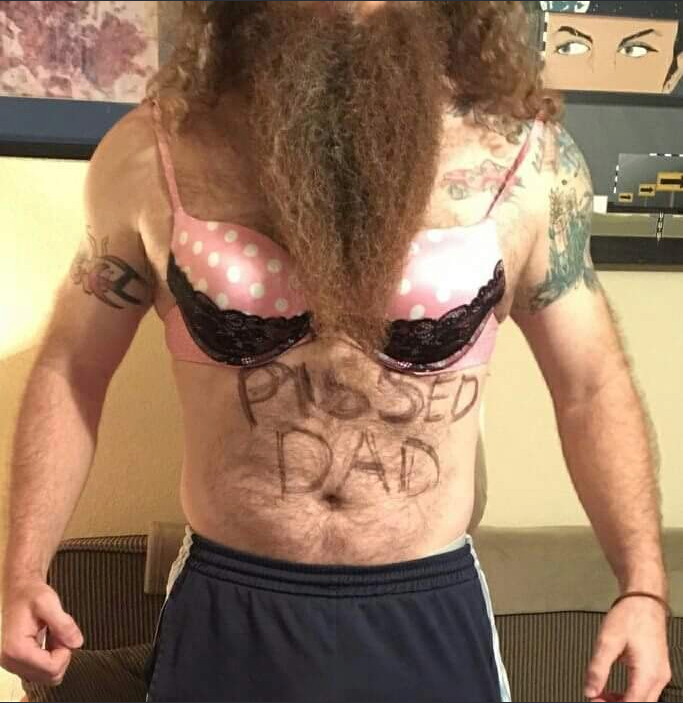 7.
This mom who was so fed up with having to do everything for her kids that she started to enlist the dog's help.
8.
This dad who might be bringing some unresolved anger into this game.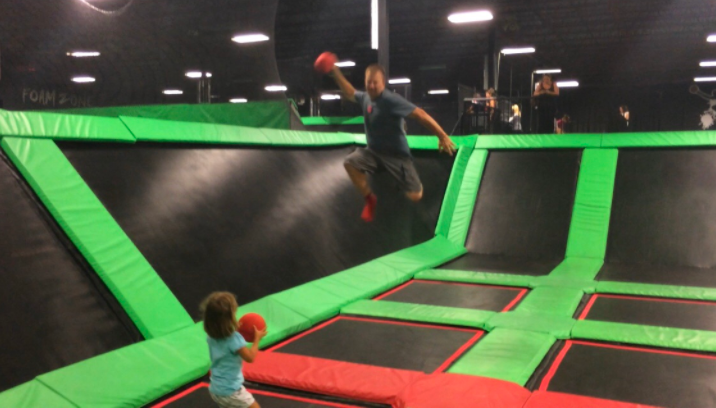 9.
This mom who wasn't moved by her daughter's emotional outburst upon seeing the episode of Buffy the Vampire Slayer where Buffy's mom died.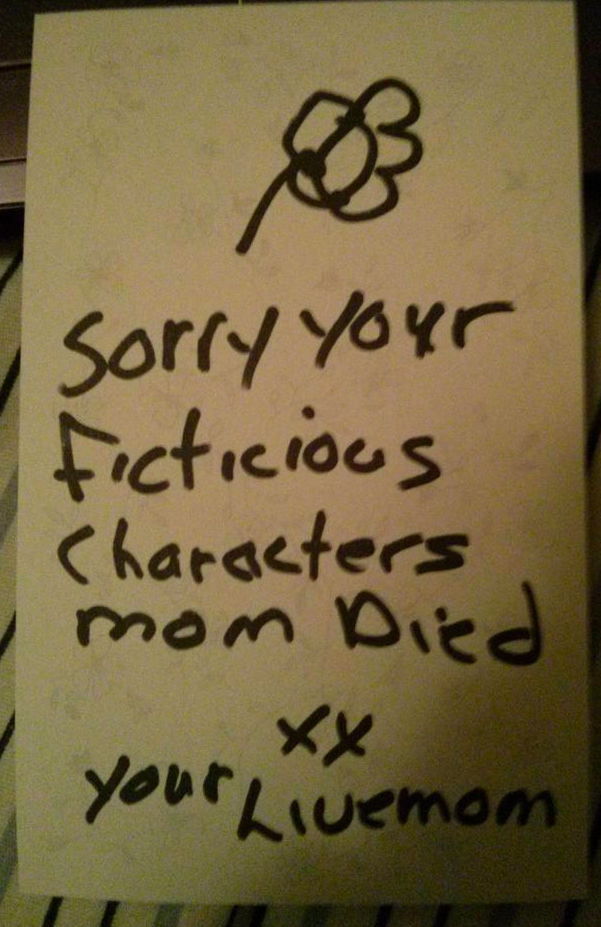 10.
This majorly annoyed mom who wasn't bluffing.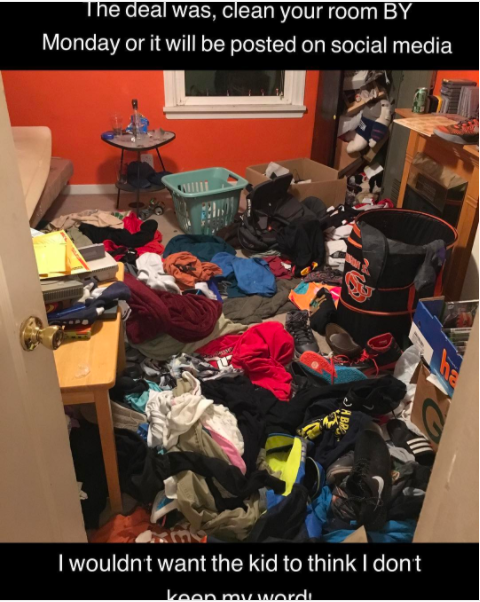 11.
This grumpy dad who said "Hell, no" to playing his son's Cyrano de Bergerac.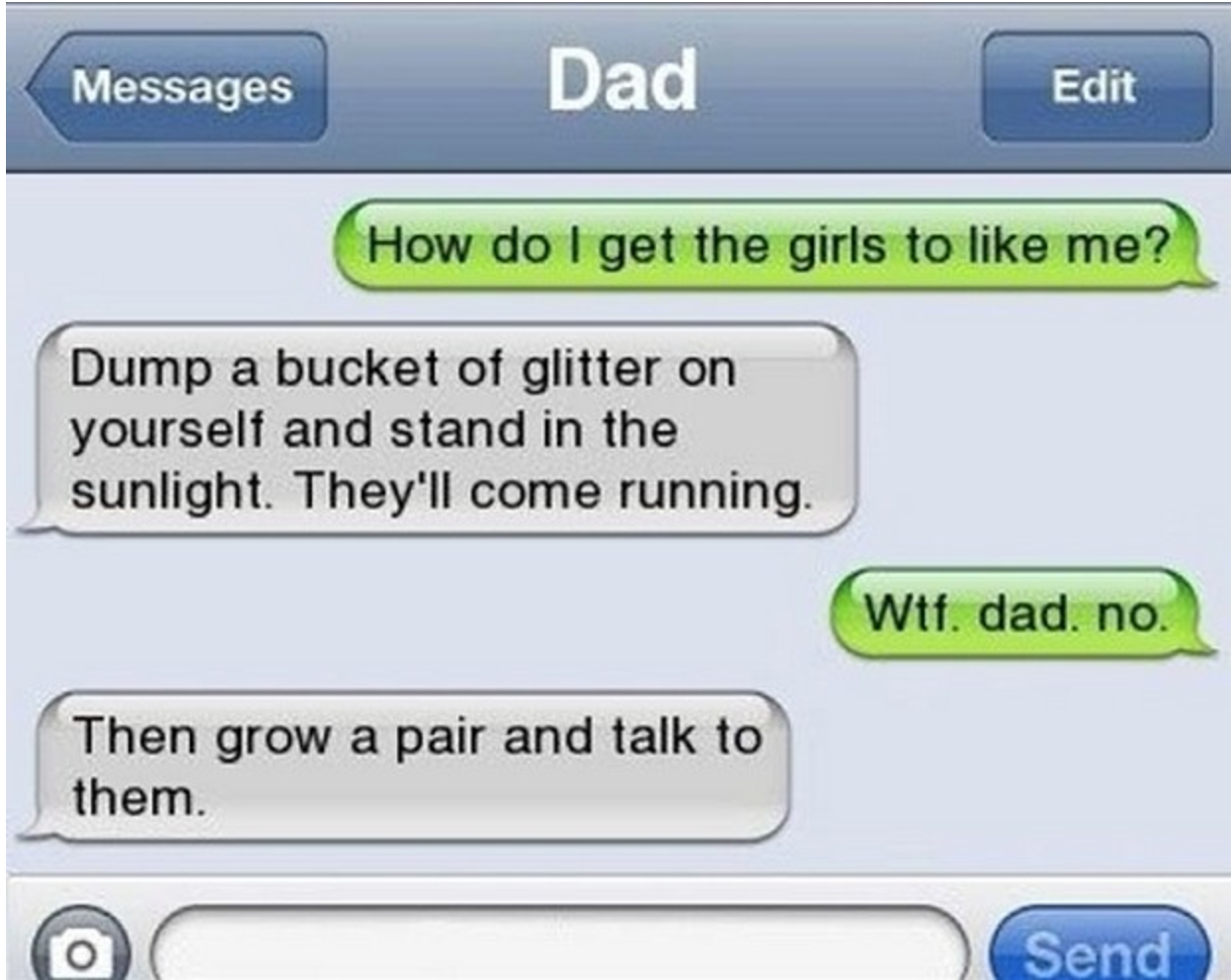 12.
This mom who was sick and tired of answering questions about her twins.
13.
This unhappy dad who looks like he wishes he could go back to the less complicated, preteen days.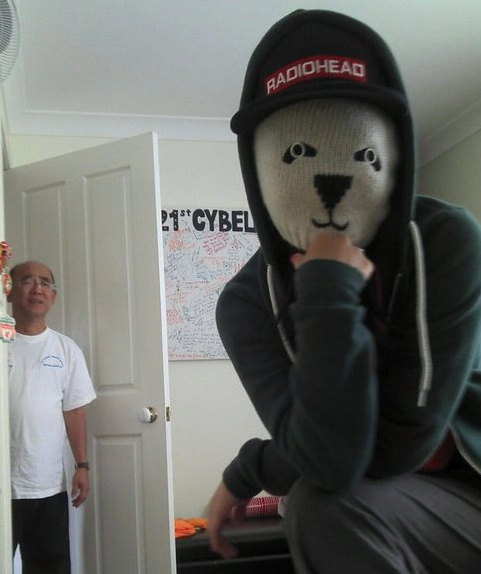 14.
This mom who was so over her kid leaving Legos everywhere that she decided to get some comeuppance, damn it.