15 AirDrops From Strangers That Are Funny, Weird, Or 100% Ones To Decline
Decline, decline, decline.
2.
And even the world's biggest The Simpsons fan is gonna hit decline on this one:
3.
Oh, and also on this one:
6.
But this creepy statue-thingee of Shrek? Nope:
7.
And it's a "hell no" to this photo of Kirby from Super Smash Bros. without his shoes on:
8.
OK, you might accept this Finding Nemo gag, because it's pretty funny:
9.
Same for this photo of a man with incredibly versatile hair options:
11.
And Picolas Cage? Whether you accept or not would probably depend on how many drinks you've had: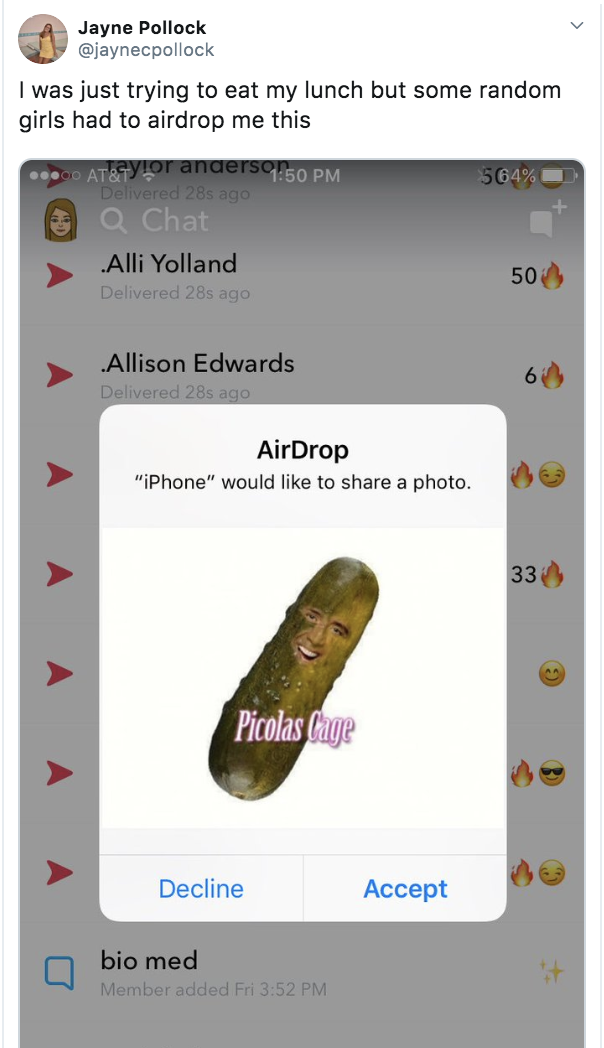 13.
But sorry, Mr. Farts-A-Lot, you're getting declined:
You know I'm not going to let a foot handshake be the last thing you see, so here's a palate cleanser that doubles as a clever and easy Halloween costume: