Missing its captain, Thiago Silva, and superstar Neymar Jr., Brazil went into today's semifinal vs. Germany shorthanded. But nobody could have predicted that Brazil would go down 5-0 in the first 30 minutes. It was truly horrific to watch.
Just... Happened! And some Brazil supporters were already burning flags.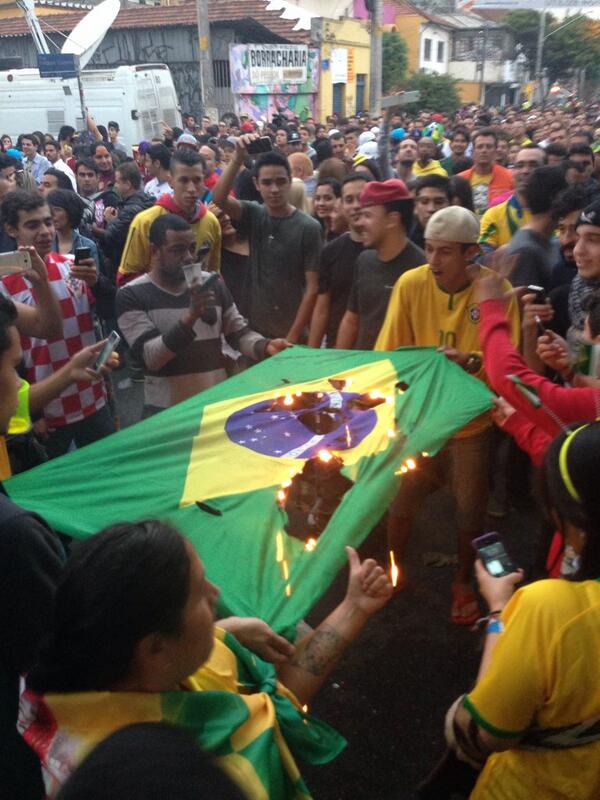 And then Germany scored again in the second half to make it 6-0, because of course they scored again. Brazil's manager, Luiz Scolari. Wait a second now, Brazil scores!
And then it was over. Germany 7, Brazil 1. The worst loss for Brazil since it lost 6-0 to Uruguay in 1920.