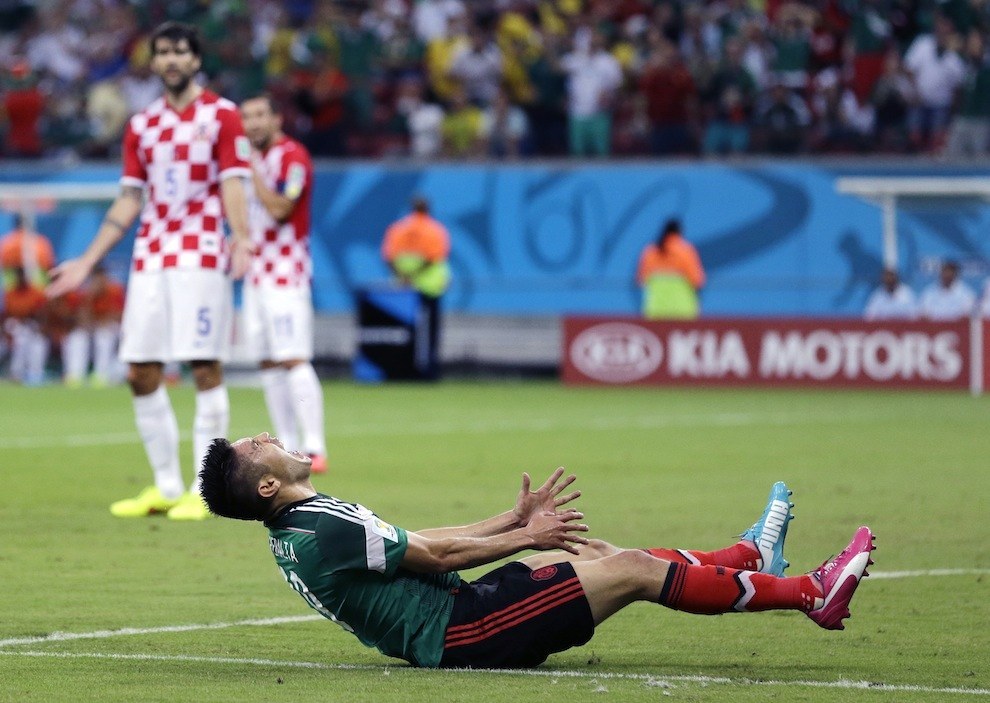 Updates
Mexico and Croatia are tied 0-0 at the half. If this result holds, Mexico would advance from Group A. Croatia needs to get the win or their out.
And that's it, Mexico wins and advances in Group A. Brazil wins the group and will face Chile. Mexico is the runner-up and moves on to take on Netherlands. Ochoa with a big save late to preserve the 3-1 lead. Ante Rebić comes in way late, gets a red card for the reckless challenge. Croatia down to 10 men. Croatia not ready to quit yet! They cut the lead to 3-1. The first goal Guillermo Ochoa has given up in the World Cup. Mexico gets a third goal. Chicharito Hernandez heads it home. Mexico 3-0. Croatia fans look devastated. Miguel Herrera celebrates his team's second goal. Mexico is moving on to the knockout round. Mexico strikes again. Andres Guardado with the goal. Mexico 2-0. Rafa Marquez becomes only the second Mexican player to score in three different World Cups. Goal Mexico! Rafa Marquez with the header. Mexico up 1-0. The refs miss an obvious handball by Croatia. Brazil now up 3-1 on Cameroon. If results hold, Brazil wins the group and advances along with Mexico, the Group A runner-up.
"Chicharito" enters the game for Mexico. Second half begins. All square at 0-0. Croatia needs to break the tie or their World Cup is over. Scuffle breaks out under the net after a Mexico corner. Mexico and Croatia still even 0-0 late in the first half. Mexico captain Rafa Marquez gets carded for this take down from behind.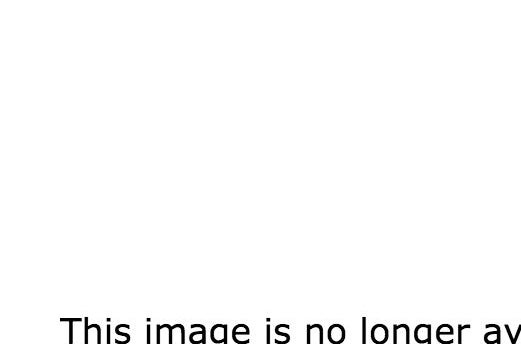 Brazil up on Cameroon 2-1. If these results hold, Brazil and Mexico will advance from Group A. 25 minutes gone in the first half and Mexico and Croatia are still all square, 0-0. Another chance for Mexico, but Peralta slipped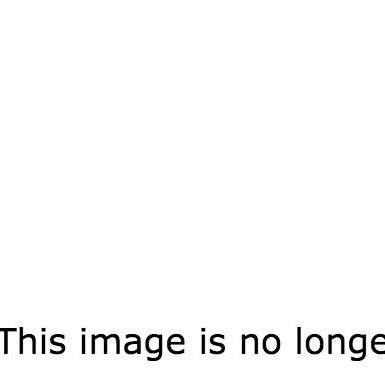 Mexico hits the post. So close. Guillermo Ochoa denies the shot. Croatia charging forward though, spending a lot of time near the Mexico goal early in the first half. Hard foul earns Croatia's Ivan Rakitic the first yellow card of the match. We're underway in Recife! Mexican goalie Guillermo Ochoa is yet to allow a goal in World Cup 2014 and is coming off a huge match vs. Brazil where he led his team to 0-0 draw. Here are the starting lineups for Mexico and Croatia. If Brazil beats the struggling Cameroon as expected Monday, the Brazilians will win the group and face Chile in the knockout round. The team that advances from Mexico vs. Croatia would then be the Group A runner-up and face Netherlands. Mexico holds the slight edge over Croatia going into Monday's match. Croatia will need the win to guarantee a trip to the next round. Mexico can advance with a win or draw.