A highway overpass in the World Cup host city of Belo Horizonte, Brazil collapsed Thursday, killing two and injuring 22 people, according to the Associated Press.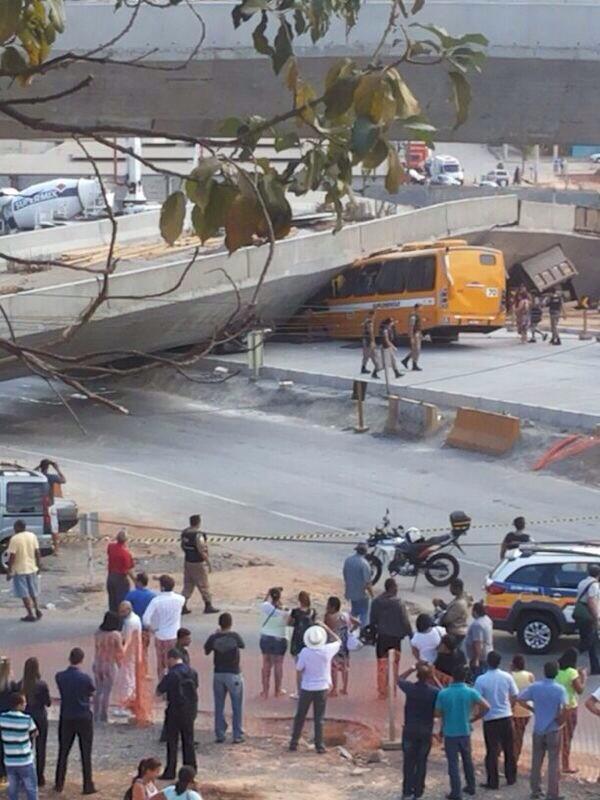 Belo Horizonte, located in the southeastern part of Brazil, is the sixth biggest city geographically and third biggest population-wise, behind Rio and Sao Paulo. It's one of 12 cities in Brazil currently hosting the 2014 World Cup.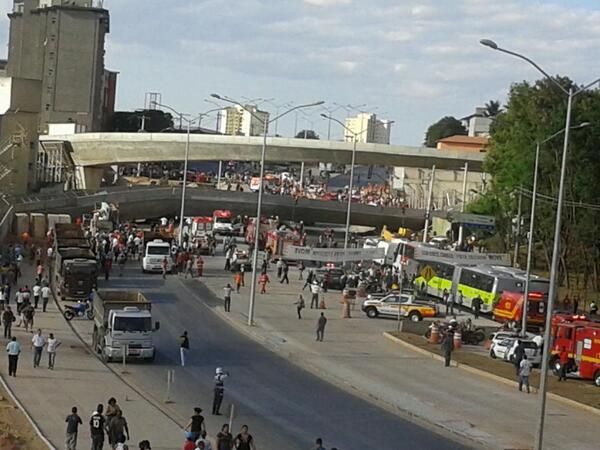 The sixth and final World Cup match scheduled Mineirão stadium in Belo Horizonte is scheduled for July 8 (semi-finals).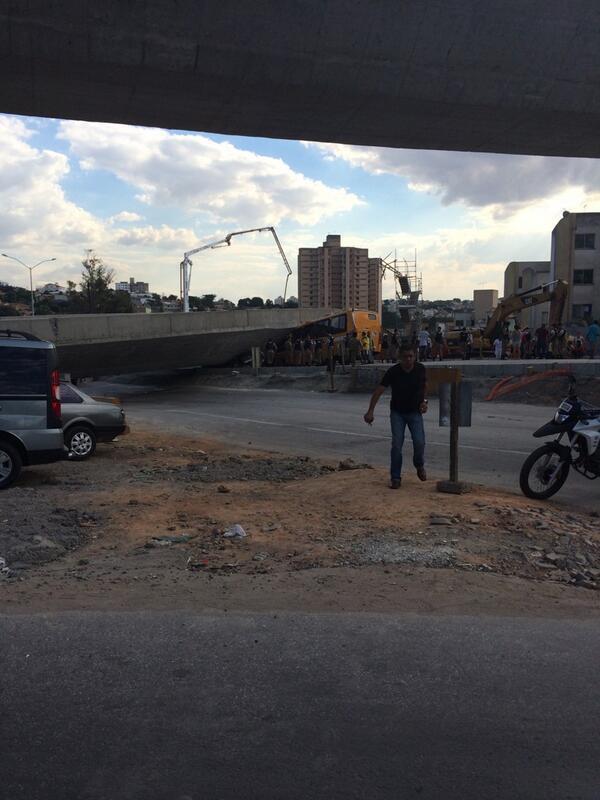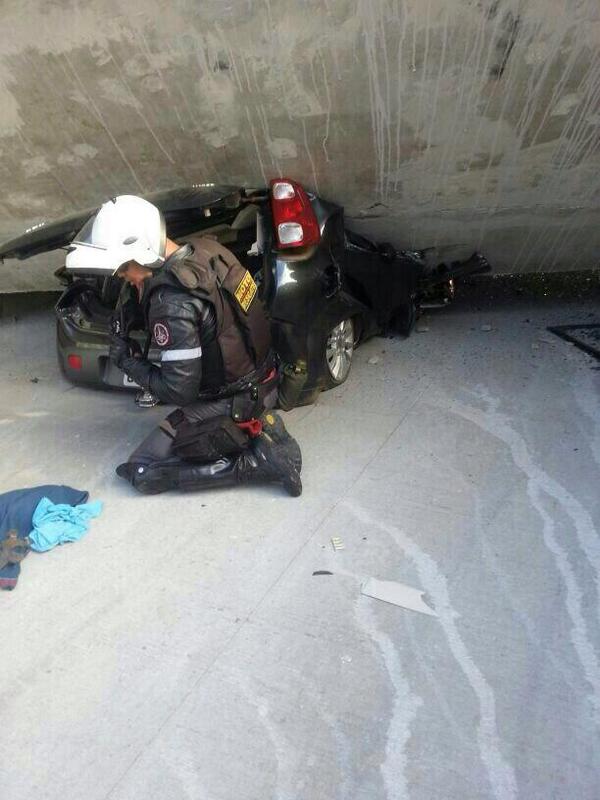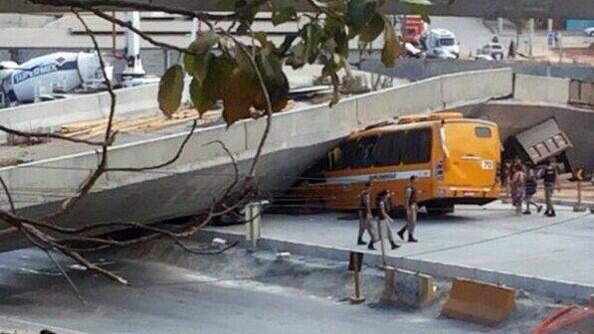 Michael Hayes is a senior reporter for BuzzFeed News and is based in New York.
Contact Mike Hayes at mike@buzzfeed.com.
Got a confidential tip? Submit it here.