NASA Astronauts Are Working On Christmas Eve To Fix The International Space Station
Watch the astronauts perform crucial repairs to ISS during a spacewalk 260 miles above the Earth.
NASA astronauts install a new pump module on the International Space Station on Christmas Eve.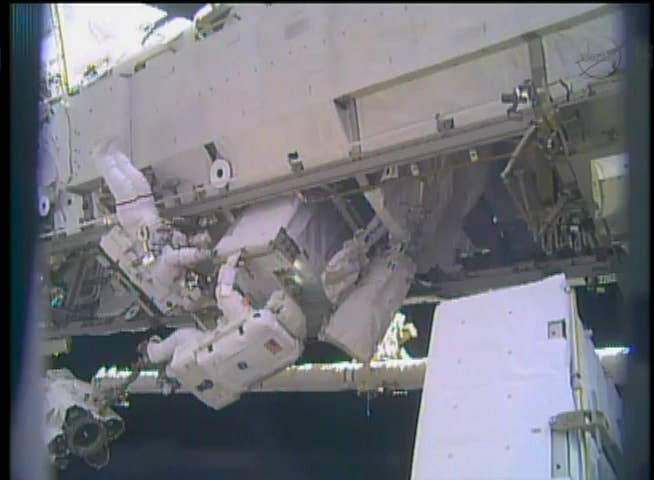 NASA's Rick Mastracchio and Mike Hopkins are conducting the second spacewalk in four days to repair the ISS's cooling system. It's a six-and-half-hour job!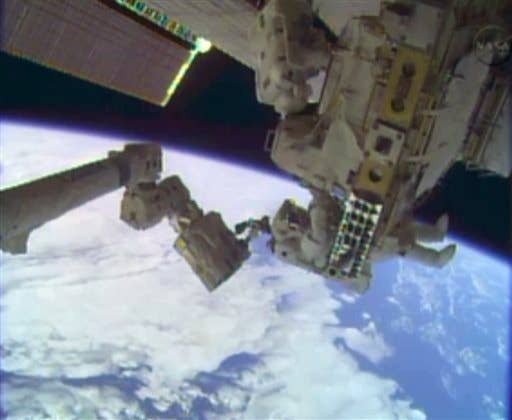 Watch the spacewalk live on Ustream. It's like the movie Gravity IRL, but with significantly less anxiety.
Via ustream.tv
Good luck, guys!