UPDATE: Photo of Chad Oulson and his wife Nicole, who were shot Monday in a Tampa movie theater by a retired police officer.
Reeves was charged with second-degree murder and expected to make his first court appearance Tuesday afternoon.
The scene outside the Cobb Theater Monday in Wesley Chapel, Fla., following a fatal shooting that occurred during a fight over texting during a movie.
One man is dead, and another woman sustained non-life-threatening injuries, after shots were fired inside a Florida movie theater Monday in the Tampa-area. The victims were identified late Monday afternoon by the Pasco County Sheriff as Chad and Nicole Oulson.
Oulson was reportedly making noise and texting on his phone during a screening of "Lone Survivor" when a fellow movie-watcher grew angry, pulled a gun, and shot him. The suspected shooter was identified as Curtis Reeves, a retired Tampa police officer.
A Sumter County off-duty police officer and Good Samaritan held Reeves in custody until police arrived, according to the Pasco County Sheriff.
The Cobb Theater has closed pending an ongoing investigation.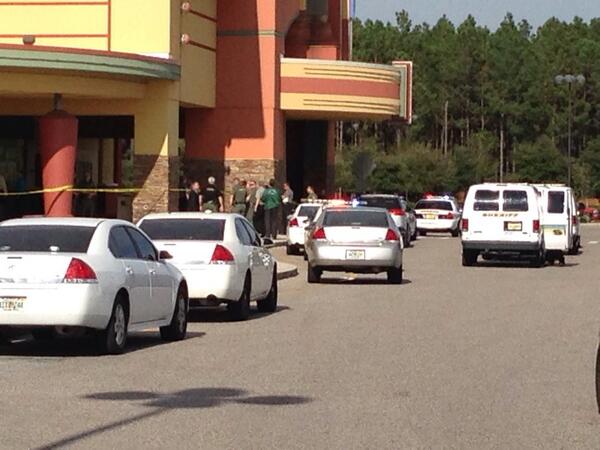 Michael Hayes is a senior reporter for BuzzFeed News and is based in New York.
Contact Mike Hayes at mike@buzzfeed.com.
Got a confidential tip? Submit it here.