With only a minute left in the Cotton Bowl on Thursday, Baylor University's kicker Chris Callahan had his field goal attempt blocked by Michigan State.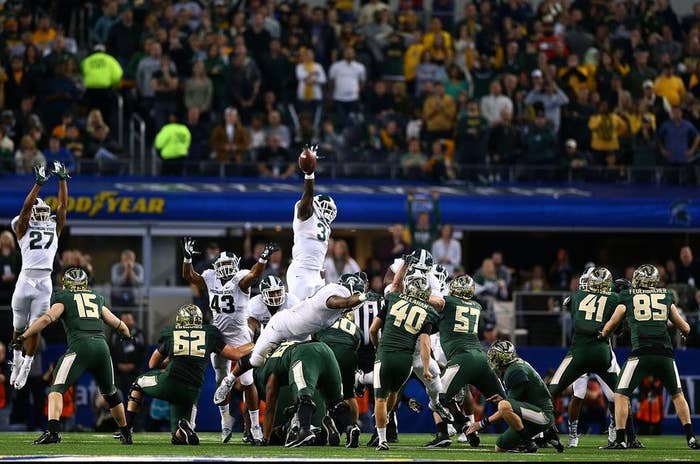 And then things got so much worse...
Michigan State went on to win the game 42-41. People thought the Baylor kicker was dead.
But...wait! Callahan lives! CALLAHAN LIVES!!
Glad you're alright, Chris. Also, ouch.