Women Had Their BFFs Cut Their Hair And It Didn't Turn Out So Great
"It's not nearly as bad as you think it is."
by
,
This is Lindsay and Alana. Alana was hoping to give Lindsay a shorter cut a la Kate Bosworth.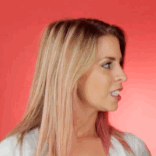 Meanwhile, Carmyn seemed relieved to hear Liz's plan for her haircut.
She was nervous but trusted that Liz would do her best to not fuck this up.
Lindsay was having a panic attack, though.
It was too late now! Time for the cut.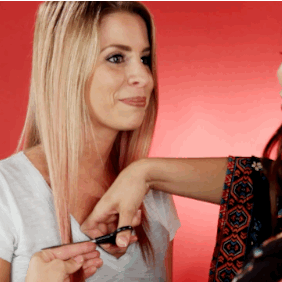 "It just sounds like a ton of hair coming off of my head right now."
Even though Carmyn seemed chill before, she wasn't so sure about Liz's technique.
It was time to see the results:
Carmyn and Liz were still besties after all that.
But Lindsay wasn't having it.
"I'm definitely going to the salon tomorrow."