Welcome to Outsmarted, a show were wits are put to the test in high-stake situations. My name is Mike and on this episode I hired a CIA spy to find my naked photo. Check it out:
Jason Hanson is a former CIA officer who now teaches escape and evasion. He has years of experience and was very confident he would win my strange challenge.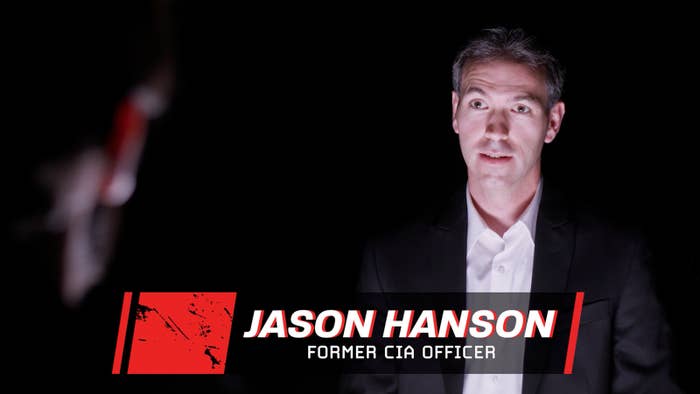 To keep things interesting, I bet Hanson that I could outsmart him. If he was able to locate my nudie pic after ten minutes of distraction, I would eat earwax from a stranger. However, if Hanson failed, I would put him inside a small box.
What Hanson did not know was that I had been preparing my master plan for a month.
We had our challenge in an open area at Griffith Park in Los Angeles. In order to succeed, I had enlisted some help.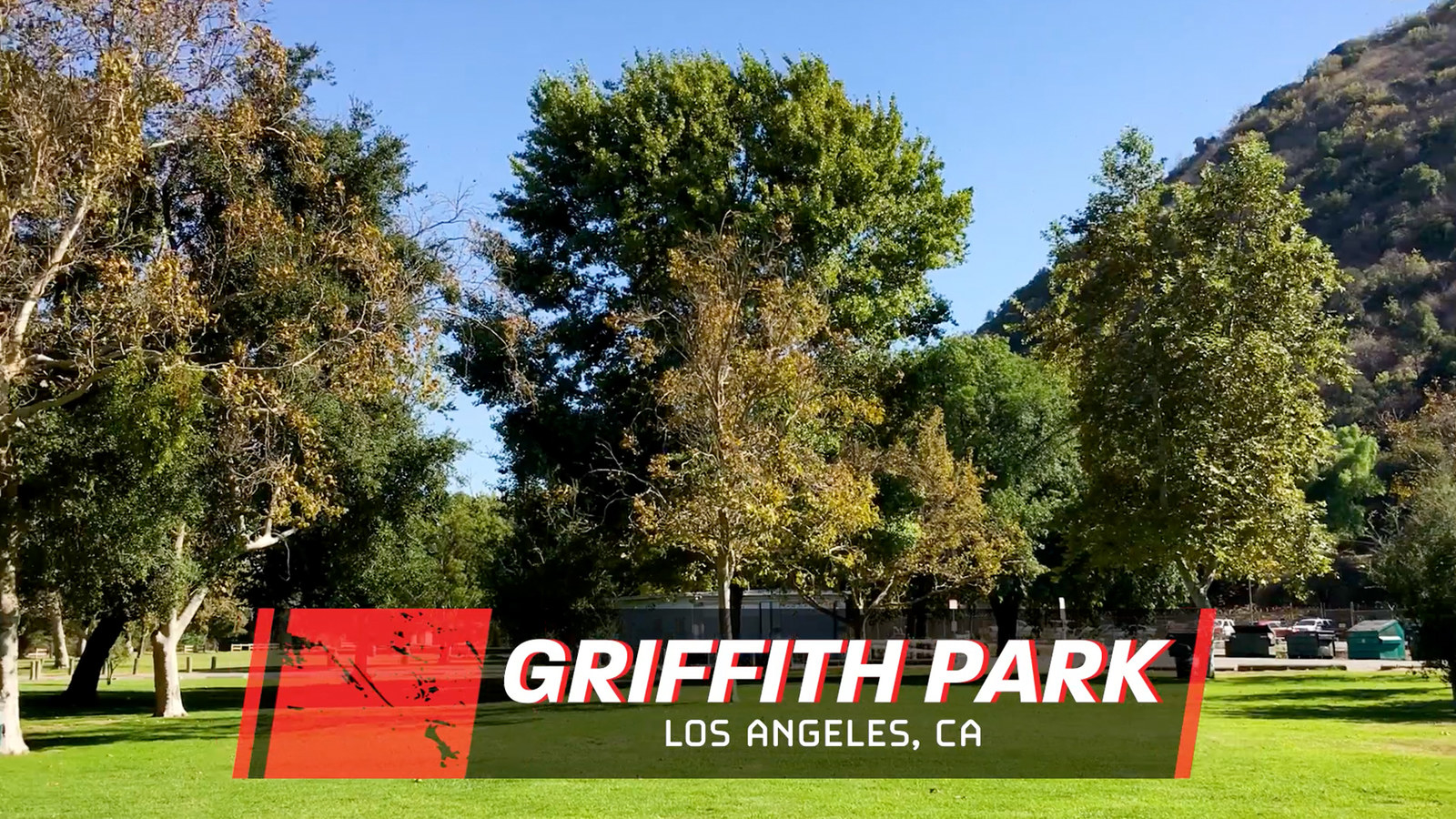 First, I had all my accomplices be as weird and as distracting as possible. Second, I had Ryan kiss and hand me a briefcase.
In this briefcase, I secretly hide my evidence. *Wink.* I made sure the CIA was specifically looking at THIS briefcase.
Out of nowhere, a stranger came along and tried to take this briefcase. I was not going to let him have it without a fight.
Hold on - this wasn't any stranger. This was actually my friend, Ben. Two days ago, Ben and I choreograph a fight in order to distract the CIA.
Five minutes remained in our challenge and it was time to reveal my secret.
When I opened the briefcase earlier, I had slipped the picture in my mouth instead of the briefcase. Pay attention to what happened next.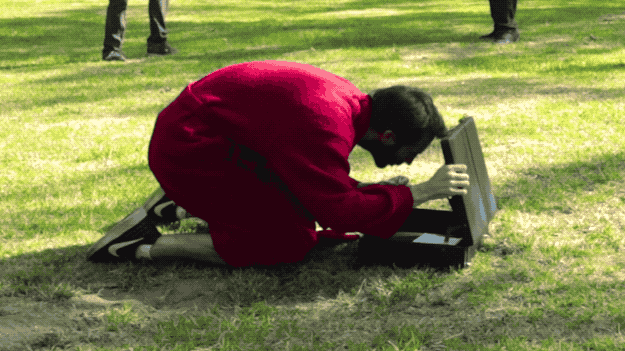 My big move was for Jarryl to kiss me, so that I can slip the picture into his mouth. The kiss would be seen as the distraction, when it was really be the transaction.
If you're wondering whether or not this was sanitary, I had made sure that everyone used mouthwash before our tonsil hockey.
Time was up. My gang of accomplices gathered together for the CIA to guess who had my naked photo. But, before we learn who he selected, we want to know...
Oops. Something went wrong. Please try again later
Looks like we are having a problem on the server.
Who do you think had the nudie pic?

Hanson chose Ryan have my picture. My heart was racing. Was he holding my picture? Was I about to eat earwax?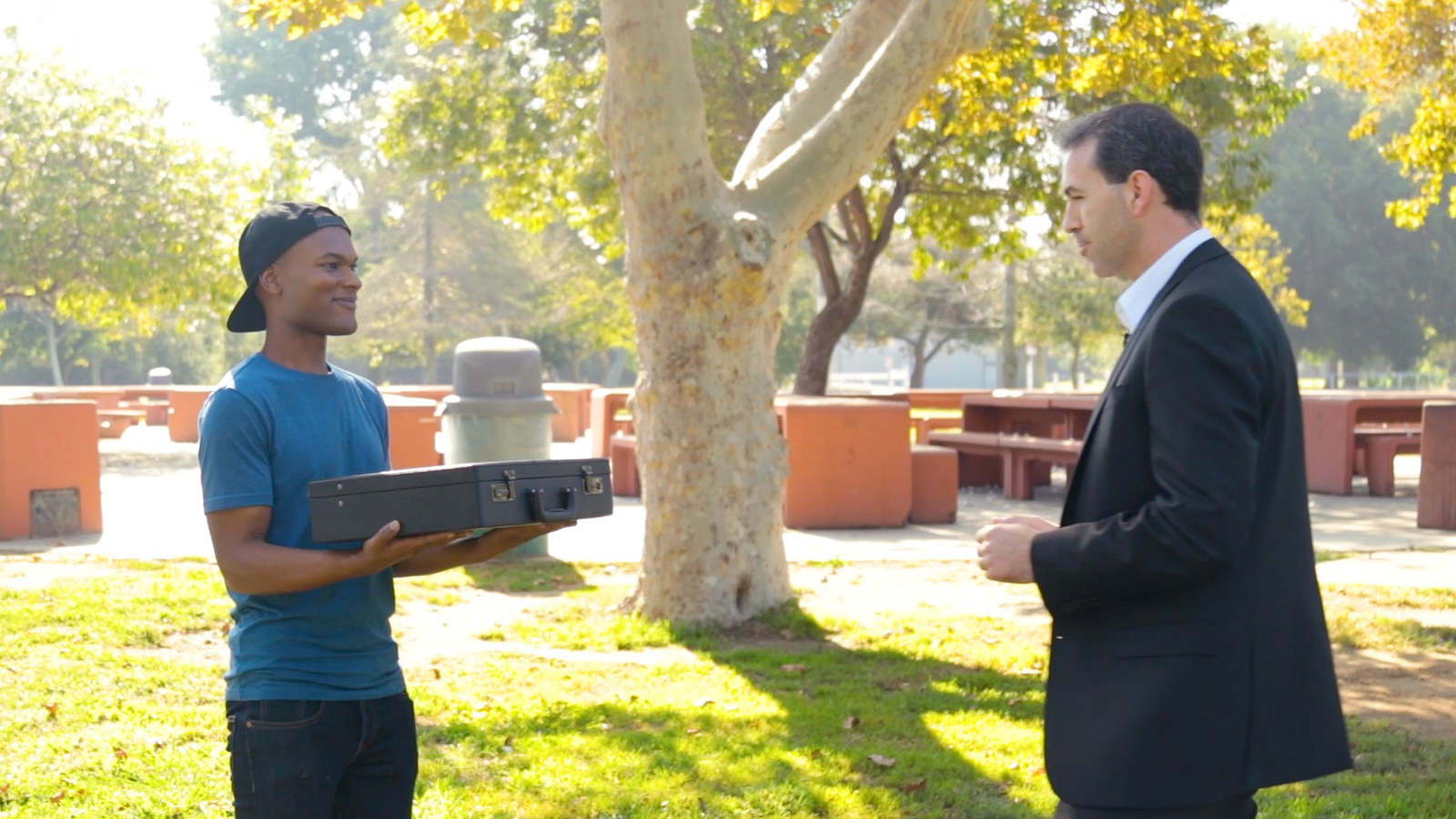 Hanson reached for the briefcase and pulled out a message: YOU LOSE! I fooled Hanson with my witty, wet distraction.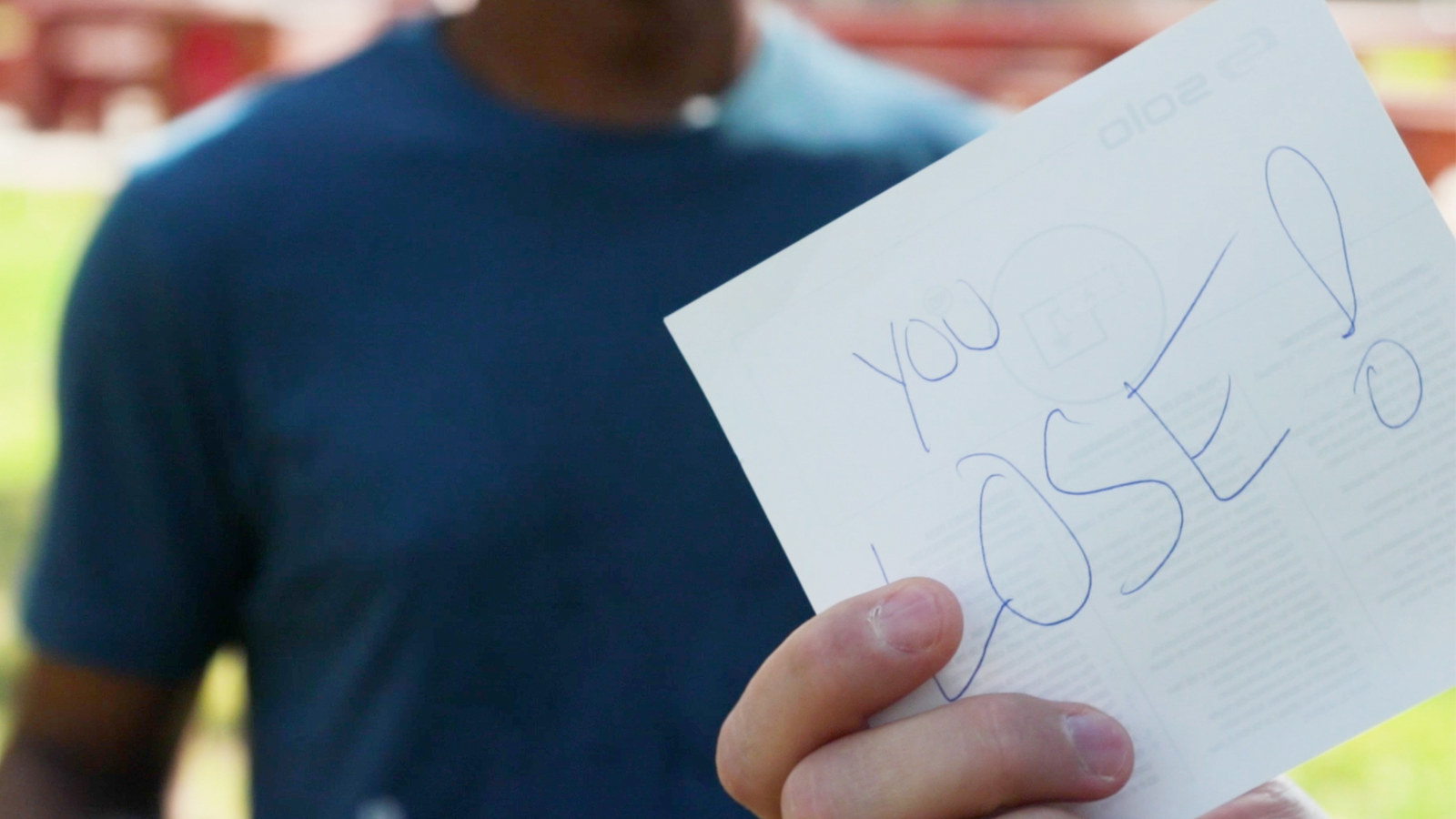 It was Jarryl that had my picture! The CIA spy was surprised how well my diversions worked.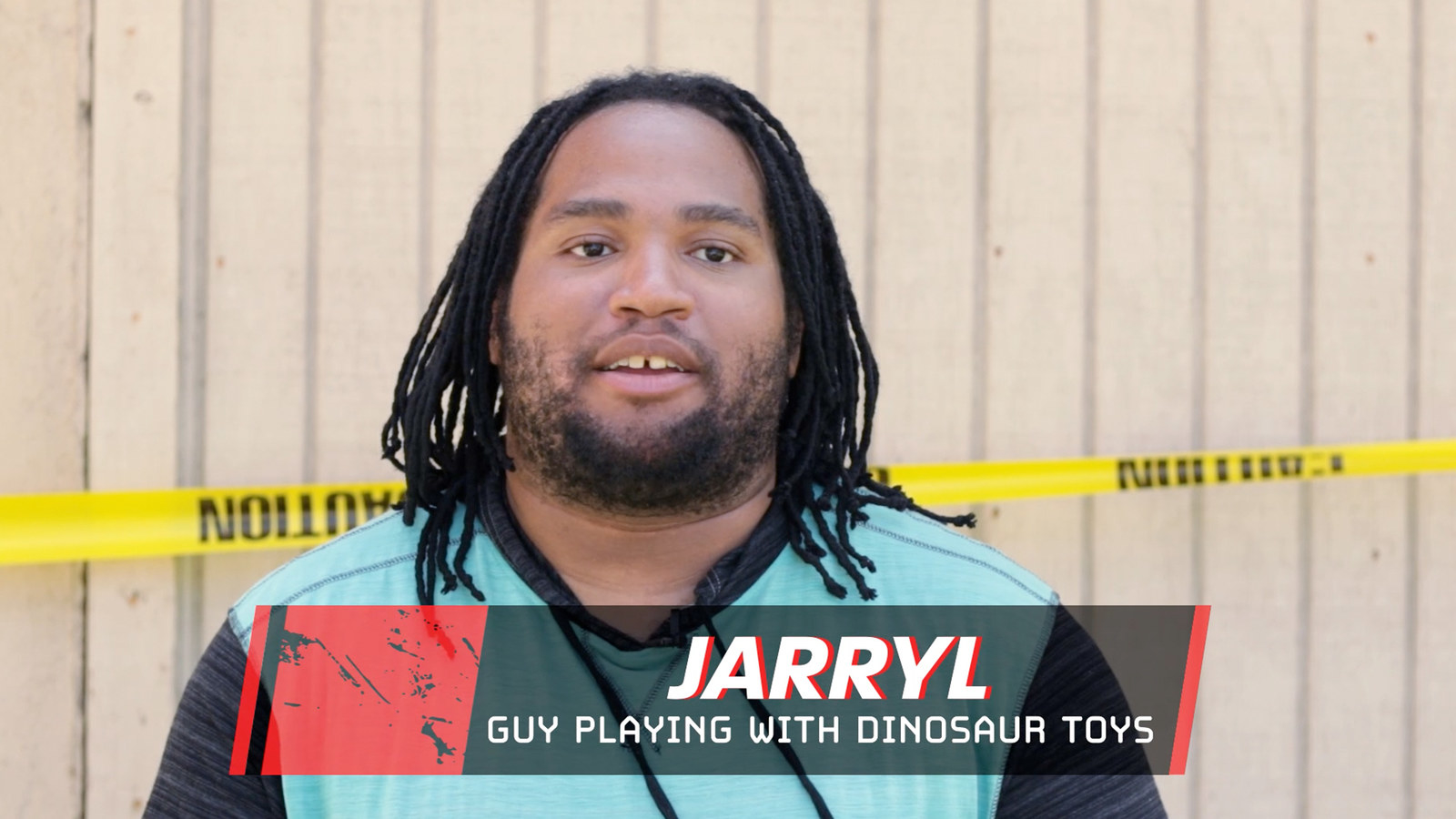 As promised, Hanson ended up in a box. Oh, and I dressed him up as a cat because he hates them.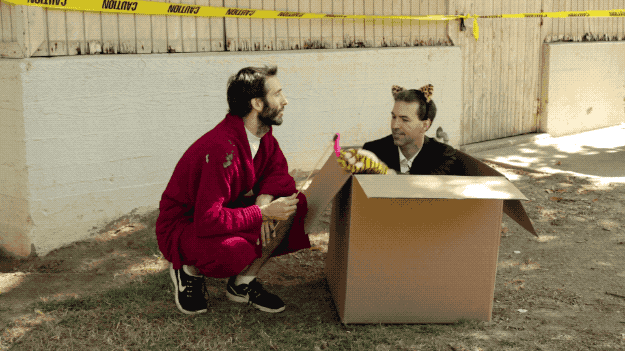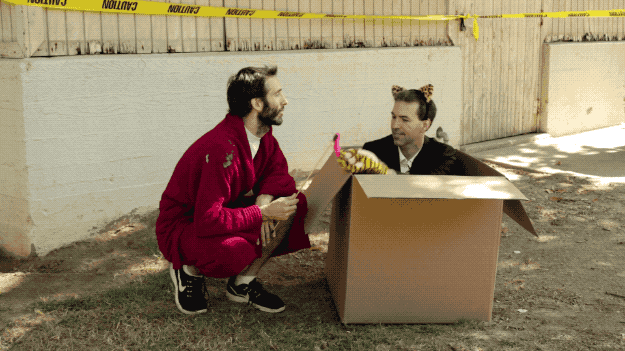 But before you leave, we wanted to know who do you think we should outsmart next? Stay tuned, and you'll find out!