Often referred to as Koh Hai, Koh Ngai is a stunningly beautiful little island located in Thailand's Tarutao Marine National Park, close to the border with Malaysia. Home to heavenly long white sandy beaches, friendly people and unspoiled nature, Koh Ngai is a magnet for tourists, the island's popularity increasing by the year. Things to do in Koh Ngai resort include lying on the beach and getting caressed by the sun, bathing in the crystal clear waters that bath the island's beaches, practicing water sports, exploring the coral reefs off the coasts of Koh Ngai, spoiling your taste buds with Thai cuisine delicacies, enjoying the view, getting pampered at the spa and much more. Shortly, Koh Ngai resort offers a wide range of activities for a fulfilling and unforgettable holiday.
Visiting Northern Italy means touring the birthplace of Renaissance at the Medicis' and Michelangelo's Florence, the beautiful regions of Tuscany and Lombardy as well as the gastronomical heart of Italy that is Emilia Romana. From the relaxing atmosphere of Lake Como and Lake Maggiore to the stunning landscapes offered by the Italian Riviera, from the Renaissance treasures spread in the big cities of Florence, Milan, Venice and Verona, but also in picturesque small towns like Mantova, Ferrara, Modena and Camogli to the ski resorts of the Dolomites, Northern Italy is a piece of haven and the perfect international travel destination. Planning a road trip through Northern Italy? Here are some travel tips that will help you make better plans and save more money: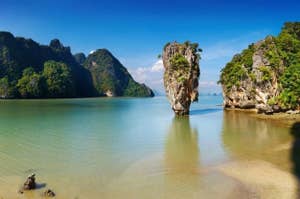 Famous for being home to one of the most beautiful seascape in Thailand, the medium sized Phang Nga province has a lot interesting attractions to offer to its visitors. Phang Nga province is a wet land with many spectacular waterfalls. The Similan and Surin Islands are located offshore on its West coast and here you can find some of the best preserved coral reefs in Thailand. These two archipelagos can be visited from the province of Phang Nga, but the area's best attraction is the Phang Nga Bay.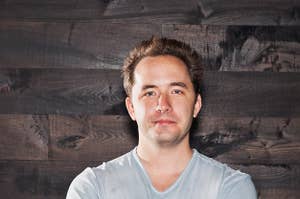 Can money buy happiness? Here is the eternal question! Some will argue that money have the power of making you happy, while many will be reserved to the idea, saying there remains one thing that cannot be bought: love. They might be right, if we look at some of the world's richest men who have not been convinced to tie the knot yet. One of the top millionaire dating services – MillionaireMatch has some heart picked recommendations for you: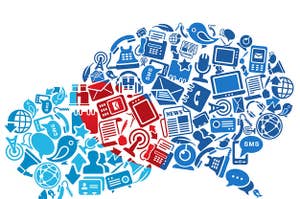 Have you ever heard someone saying: I am so bored, I have nothing to do because there is no internet. Yes, I know it sounds familiar! This is how things are nowadays. Our entire life is online, and a place with no wifi connection seems out of this world. The internet has taken the world by assault, influencing every single aspect of our lives. Our lifestyle has almost nothing in common with the way people used to live 20 years ago. What did the world before the web era look like? Who even tries to remember it…? How were we communicating, eating, reading, dating and loving? Some things seem impossible without the internet now, while some concepts seem to have been forgotten.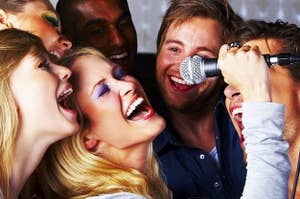 It is the end of University for many students up and down the country this month, and why not celebrate the end of an era with an old-school Karaoke party? Combine a little bit of Ella Henderson with some Blink 182 or even some S Club 7 and recreate a mash up between the old school disco and the current songs doing the rounds in the clubs.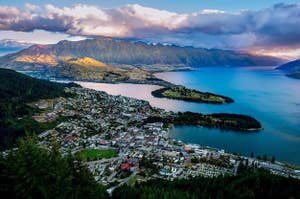 You may think that beach hotels are the only type of luxury accommodation offering a room with a view. How about a lakeside escape for a change of scenery? Mountain lakes panoramas compete very well with ocean-side scenery, and the choice of hotels is not less generous. Here are some recommendations from MillionaireMatch - the world's best millionaire matchmaker: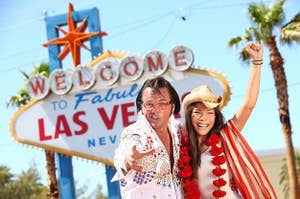 A city under continuous transformation, Las Vegas is the perfect destination for a luxury escape. If you are seeking for a lavish experience, there is no better place than Sin City. Or, at least, this is what the world's top bachelors – seem to think. According to a study recently performed by one of the most exclusivist millionaire matchmaker, Las Vegas ranks first when it comes to luxury hotels, pampering spas and exquisite dining. Here is a guide that will help you make the most of your Sin City getaway.
Gone are the days when 5-star hotels represented the utmost luxury one could go for. Now you can spend your holidays like a king without having a shred a royal blood going through your veins. Personal butlers, extravagant architecture, cool interior design, top of the world views and even underwater accommodation are now becoming a common thing for some hotels. If you are wondering where you can experience this kind of luxury, here are some of the recommendations made by the most exclusivist MillionaireMatch members: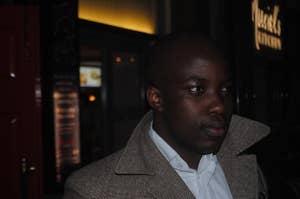 AllStar Matthew C Martino threw the political sector into overdrive in late 2013 after reports surfaced that the 21 year old could join the political ranks. However, aides close to the film producer/author have afterwards suggested that the young 'high society' bachelor can't run. We have then took it upon ourselves to compile reasons why we feel that Martino could run and could be a very successful politician at that.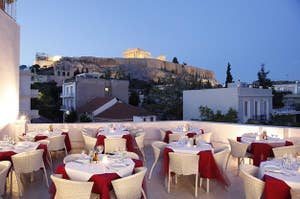 As every patron knows, the quality of food can only take a restaurant so far. Chipping paint and flickering lights can leave as bad an aftertaste as a poorly prepared meal. That being said a beautiful view can change a meal into an evening and a date into a dream. According to a survey performed by MillionaireMatch, here are the world's top four restaurants for romance: Breeze (Bali), Top of the World (Las Vegas), Ithaa Undersea (Maldives) and Strofi (Athens). They meet all requirements of ambiance, service and absolutely amazing dishes that will take your evening to the next level, but what you will remember most about them is the spectacular view.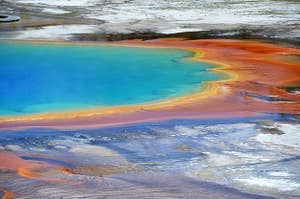 What's your idea of a great getaway? Are you tired of city breaks, historical landmarks and museums touring? It's true, our modern cities provide you with all the comfort and technology is never out of reach when in town, but didn't you have enough of all that noise and stress? Don't you want to get away from the crowd and be surrounded by the greatness of nature? People and technology have transformed our planet Earth to suit their need for comfort and speed, but there are still places where you can experience nature at its best. Impressive rock formations, crystal water mountain lakes, magnificent waterfalls, endless oceans, pristine islands, arid deserts – our planet still has a lot to offer. Here are the world's most awe inspiring places that you can discover during your next getaway: