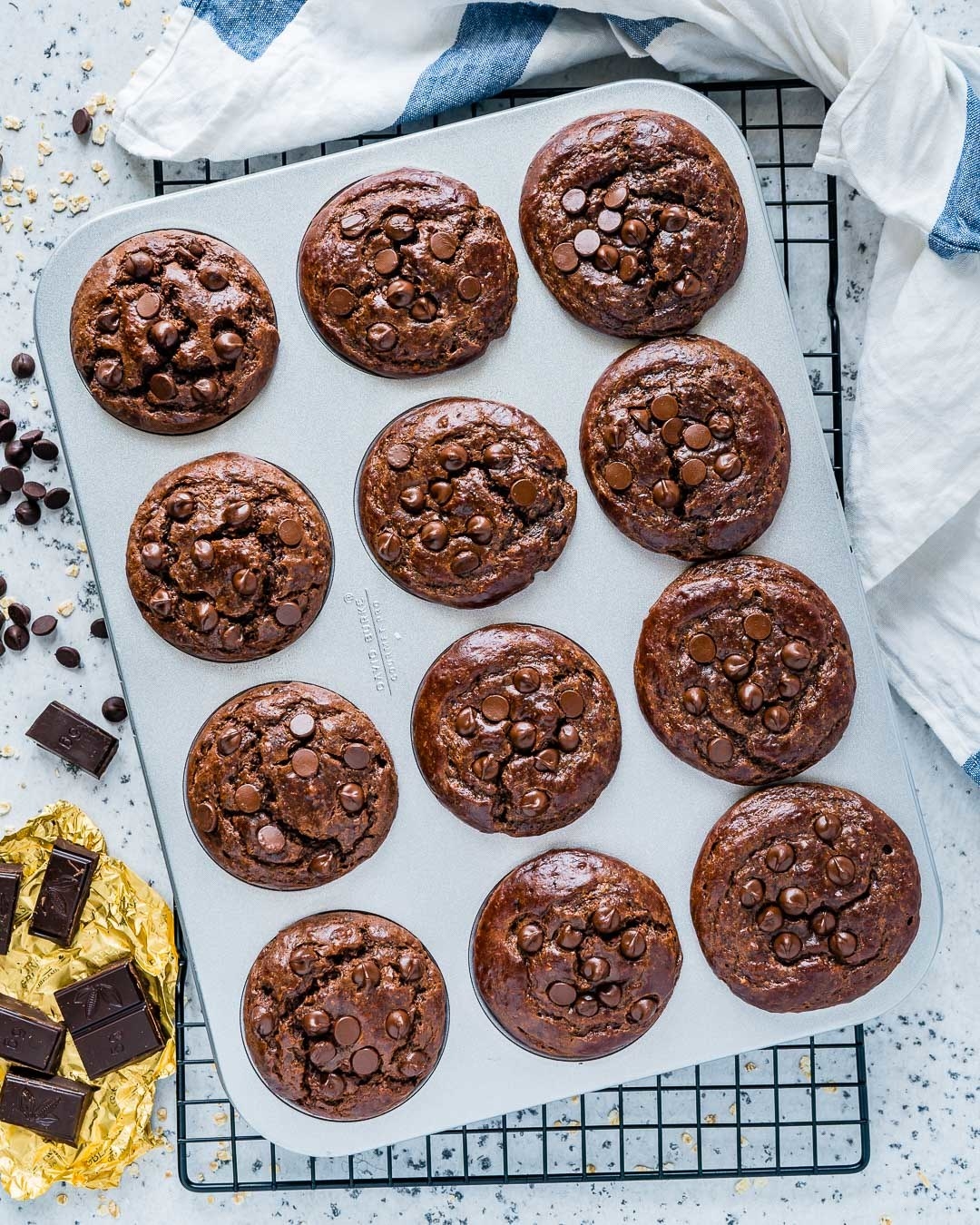 How to make moist chocolate muffins with peanut butter
You can make this easy chocolate muffins recipe in just 30 minutes, and here are some tips that will help you make it better:
* You need to heat the chocolate muffins for a few minutes, every time before serving, to melt the chocolate inside. This will make them moist and they also taste much better when served warm.
* I used dark chocolate because that one is my favorite. But you can also make this muffins recipe with milk chocolate or why not, white chocolate. It's all a matter of preference here.
* If you have a blender, then you can make the chocolate muffin recipe faster, by blending all the ingredients together (except the chocolate and chocolate chips) for about 1-2 minutes. I made it the old-fashioned way, of whisking them in a bowl, but if you don't like spending much time in the kitchen, then it's faster to make them in a blender
* If you happen to have some gluten intolerance, or just aren't a big fan of it, you can use gluten-free oats.
* Try it with coconut yogurt. Unfortunately, I didn't have any of it handy so I made the chocolate muffins with classic yogurt. But trust me, it will add tons of yummy taste and flavor
* You can make it sugar-free, by just removing the sugar and using dark chocolate.
Peanut Butter Chocolate Muffins Recipe
Total Time 30 minutes
Servings 8 large muffins
Calories 299 kcal
Ingredients
* 1/2 cup cocoa powder
* 1/2 cup oat flour
* 1 cup brown sugar
* 1/2 cup peanut butter
* 1 cup Greek yogurt
* 3 whole eggs
* 1/2 tsp baking powder
* 1 tsp bicarbonate of soda
* 1 Tbsp coconut oil
* 1 Tsp vanilla extract
* 1/4 cup dark chocolate chips
* 8 dark or milk chocolate squares (about 5g/piece)
Instructions
# Preheat the oven to 350 F/180C. Lightly spray the muffin tin with coconut oil.
# In a large bowl, stir together the following ingredients: yogurt, peanut butter, eggs, oat flour, brown sugar, coconut oil, baking soda, and powder. Whisk until well combined.
# Fill the muffins cups about 3/4. Insert a piece of chocolate into the center of each, pressing down slightly.
# Add one more Tbsp of batter to cover it completely, then sprinkle with chocolate chips.
# Bake for 18-20 minutes or until a toothpick inserted in the center comes out clean. (if the muffins are small, then cook them for about 15 minutes)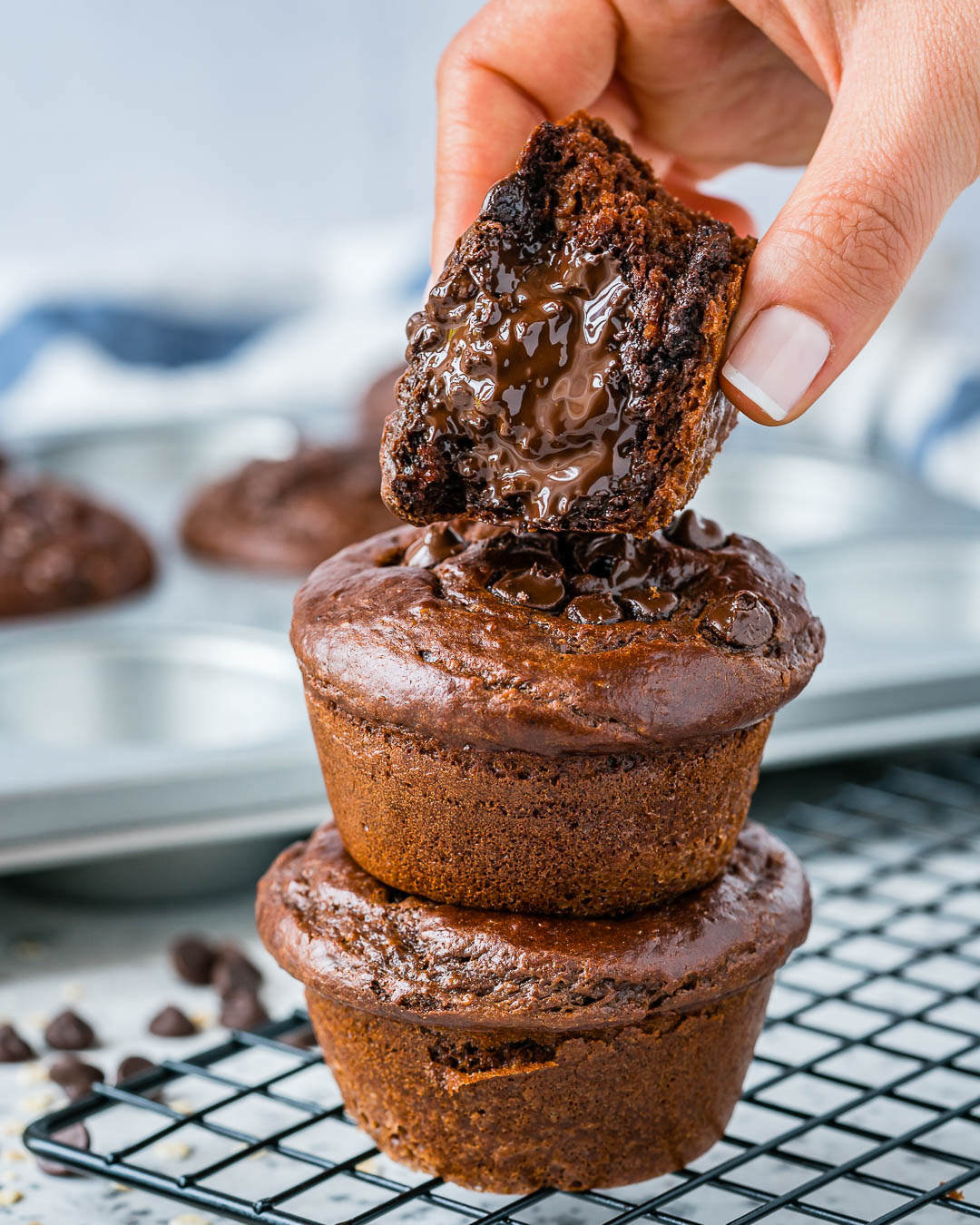 This post was created by a member of BuzzFeed Community, where anyone can post awesome lists and creations.
Learn more
or
post your buzz!