Looking for a healthy and delicious autumn recipe? How about some good old Ratatouille?
But there are so many versions today that it's hard to know which one is the best ratatouille recipe, isn't it?
For me, it always seemed more interesting to mix the classic and the modern when it comes to cooking.
That's why I took a traditional ratatouille recipe and cooked it in a slow cooker (a.k.a Crock Pot).
Slow Cooker Ratatouille Recipe
Servings 4 servings
Calories 264 kcal

Ingredients
* 1 Tbsp olive oil
* 1 can (250g/8oz.) chopped tomatoes
* 1 Tbsp balsamic vinegar
* 2 garlic cloves minced
* 1 Tbsp Italian spices
* 1 large red onion
* 1 medium eggplant
* 1 white eggplant (optional)
* 1 medium zucchini
* 2 red potatoes
* 3 sweet peppers different colors
* 1/2 cup finely grated Parmesan
* A pinch of fresh thyme
* Salt & pepper to taste
Instructions
# Slice all veggies using a mandoline. You can also slice them with a sharp knife, but a mandoline will ensure even and thin slices.
# Place the chopped tomatoes, balsamic vinegar, garlic and Italian spices in the slow cooker.
# Season generously with salt and pepper, and mix to combine. Add half of the grated Parmesan.
# Layer the sliced veggies on top. Make a spiral-shaped stack of veggies, then drizzle olive oil. (NOTES - The best way to make the spiral, is to pick each veggie slice and build a small stack in your hand. Then place it into the slow cooker following the edges all the way around.)
# Add in the remaining Parmesan. Season to your taste and sprinkle fresh thyme.
# Cover and cook on HIGH for 2-3 hours or on LOW for about 4-5 hours.
Recipe Notes

You can also make this recipe in the oven. Replace the slow cooker with a round oven-proof dish or a cast iron pan and cook it in the oven for about 1.5 hours, at 350F/180C.

The ingredients remain the same.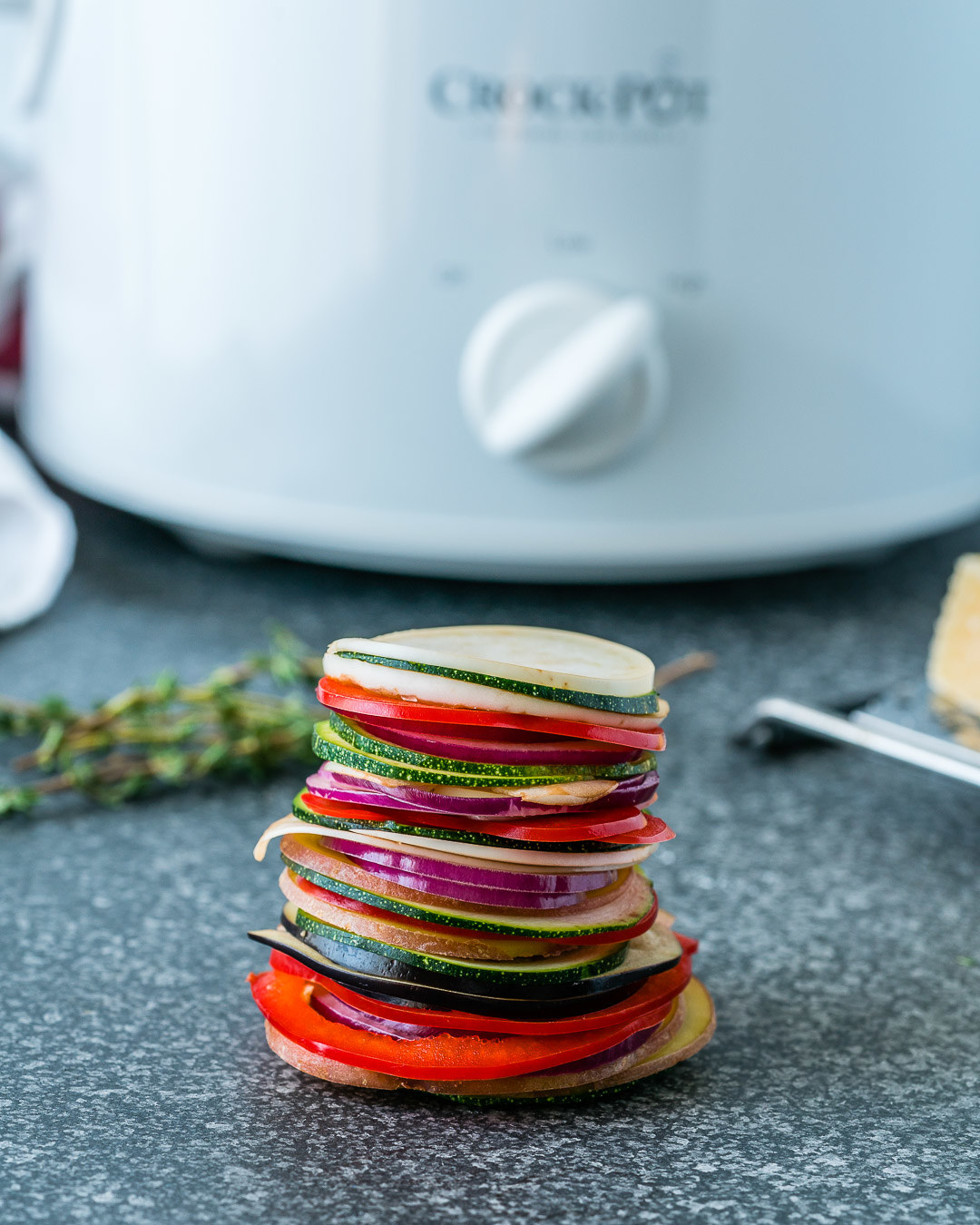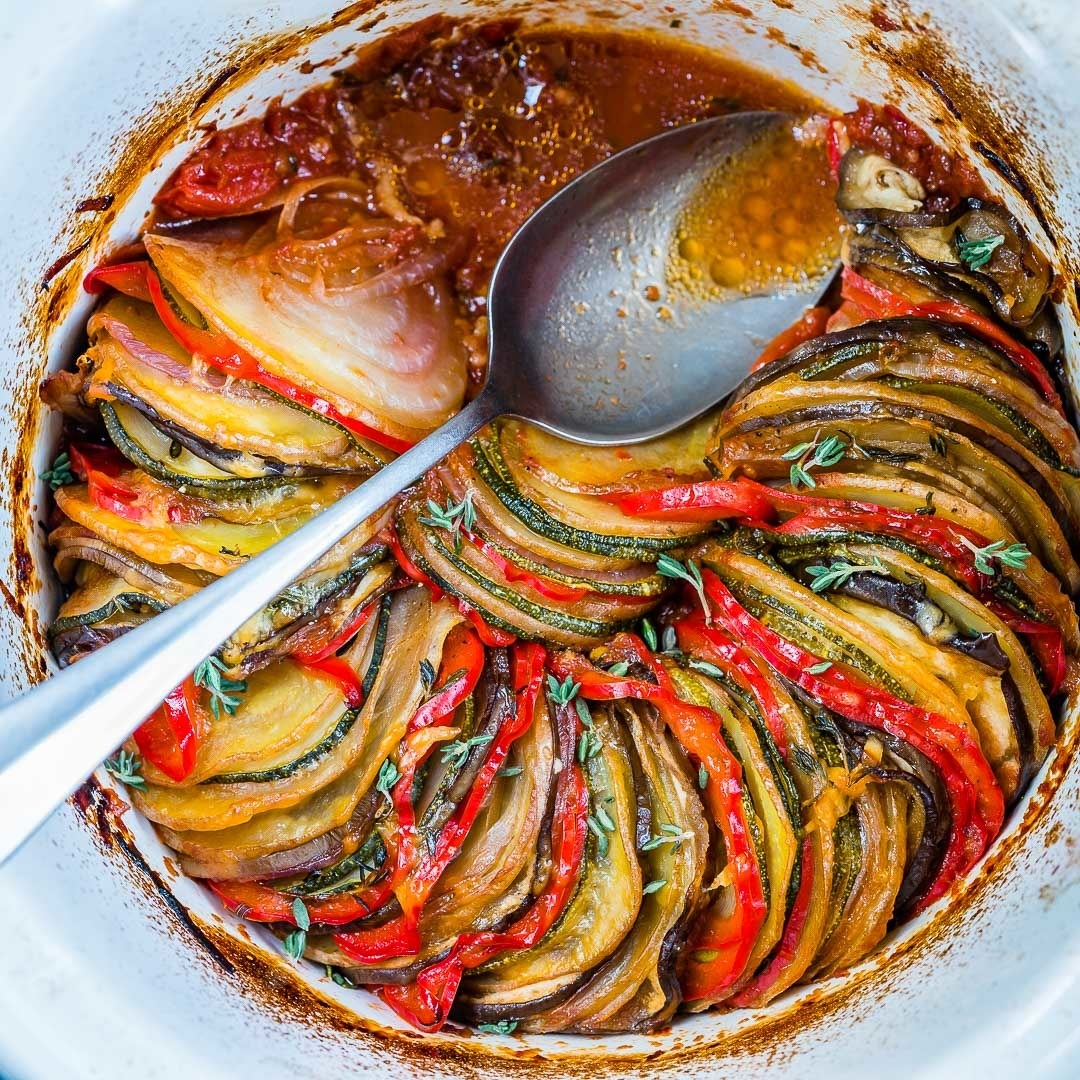 This post was created by a member of BuzzFeed Community, where anyone can post awesome lists and creations.
Learn more
or
post your buzz!