2.
Everyone in Van Halen that isn't Diamond Dave
3.
The babies who love to hear their dad play guitar
4.
Anyone who was choreographed by Busby Berkeley back in the day
5.
The ostriches and gators making their entrance to the Dance of the Hours
9.
These synchronized swimmers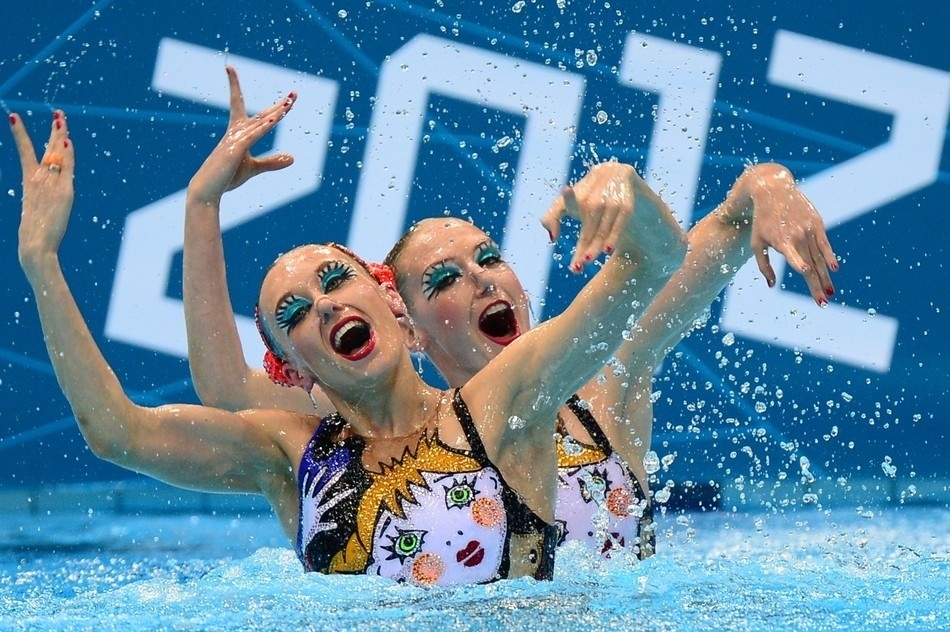 10.
Claire and Allison, casually taking a break from detention
11.
These physical fitness gurus
12.
Marisa Tomei and The Divine Miss M