Every year since 2004, thousands gather the Friday before Pride weekend in San Francisco for the Trans March. It's one of the largest trans events in the world. Here's what some of the attendees want you to know about it.

1.
"To celebrate ALL bodies!"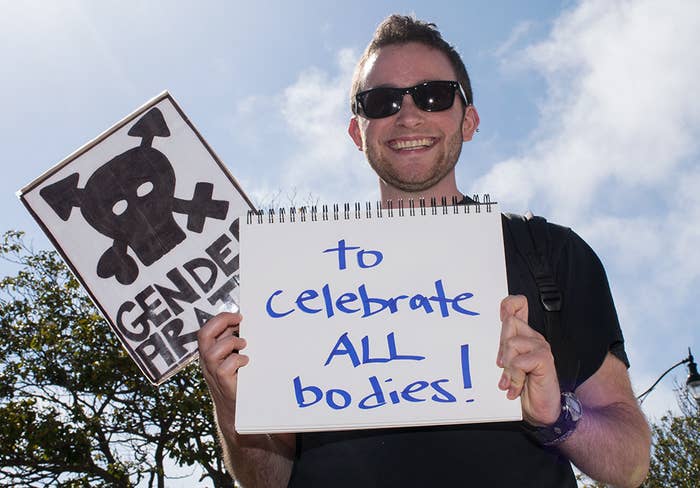 2.
"To be part of the movement."
3.
"To affirm all genders."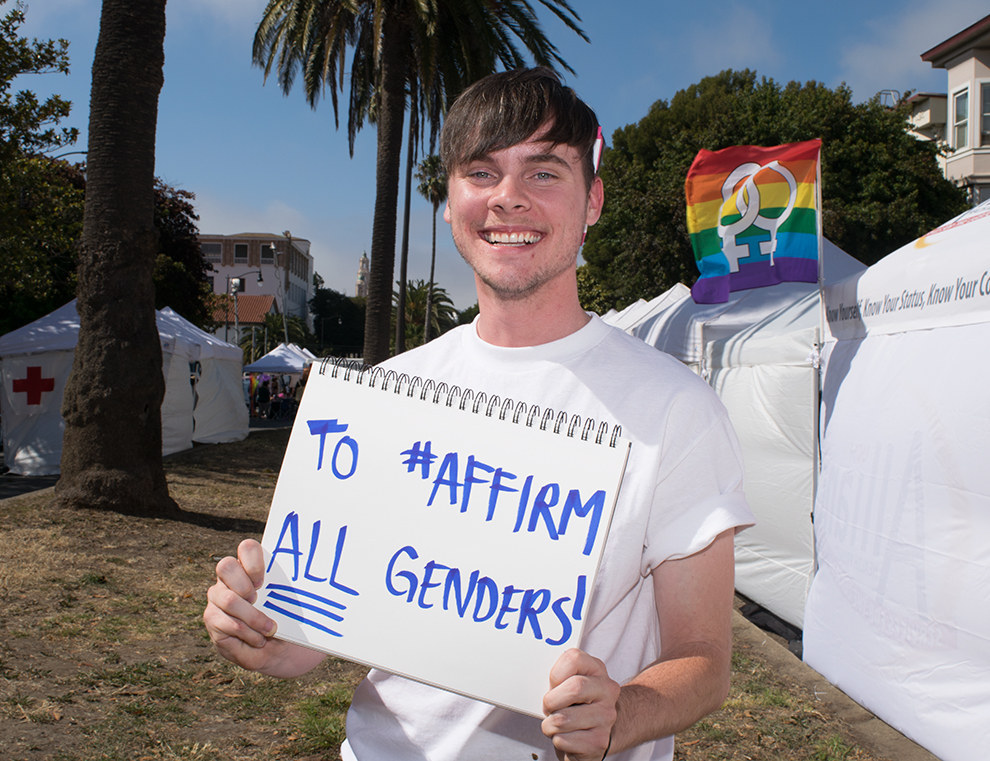 4.
"To be with other queer trans folks!"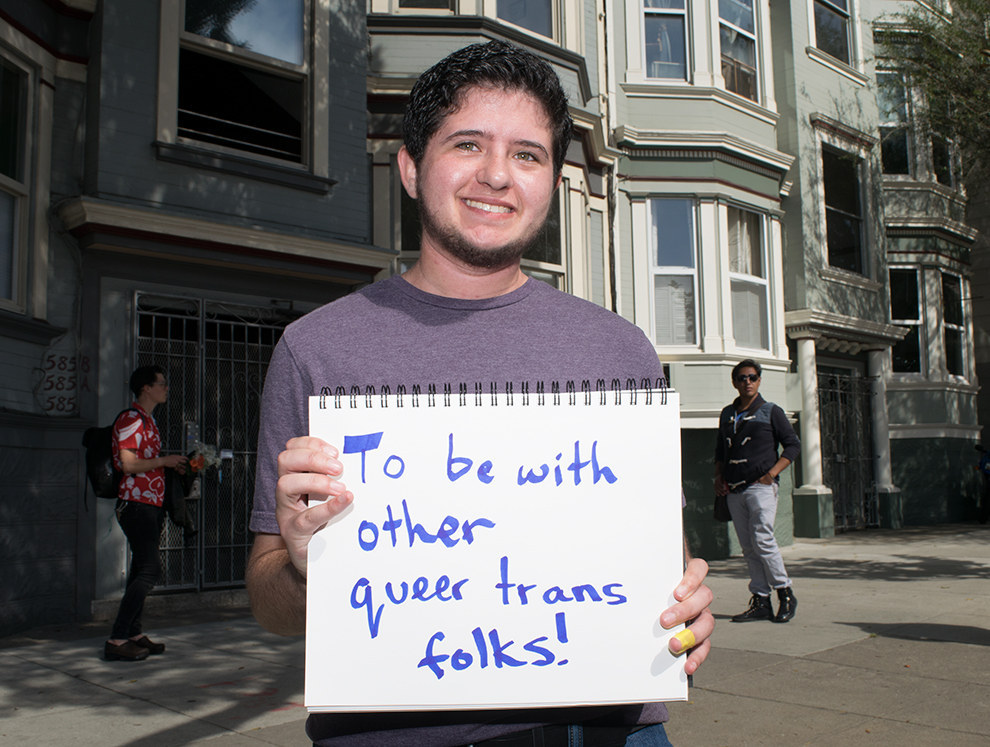 5.
"Because trans lives matter."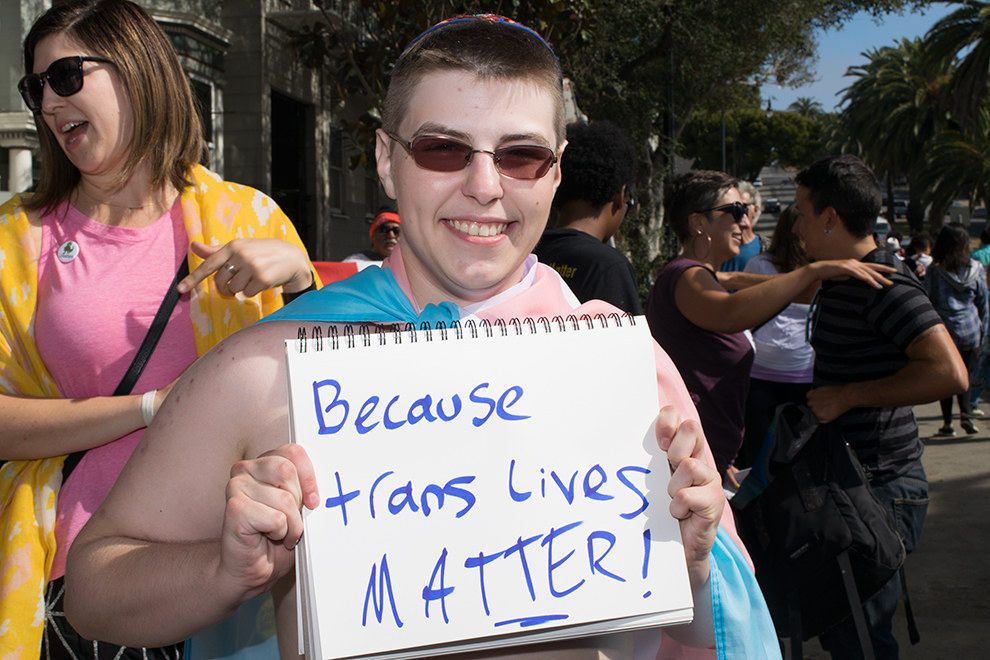 6.
"To support my trans family and friends."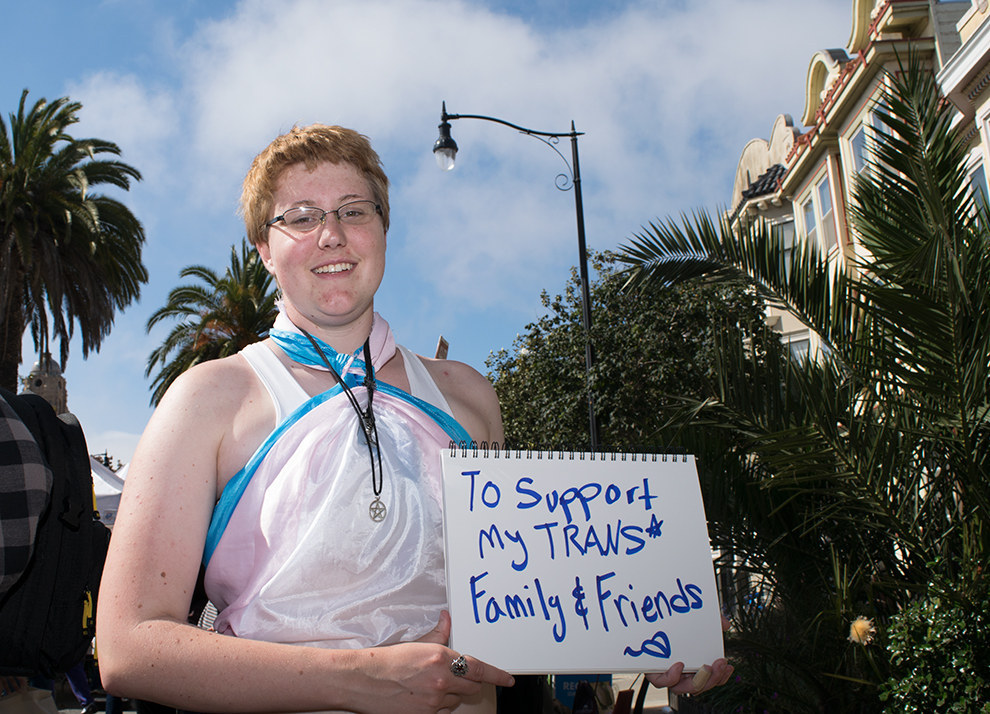 7.
"I want to see my community."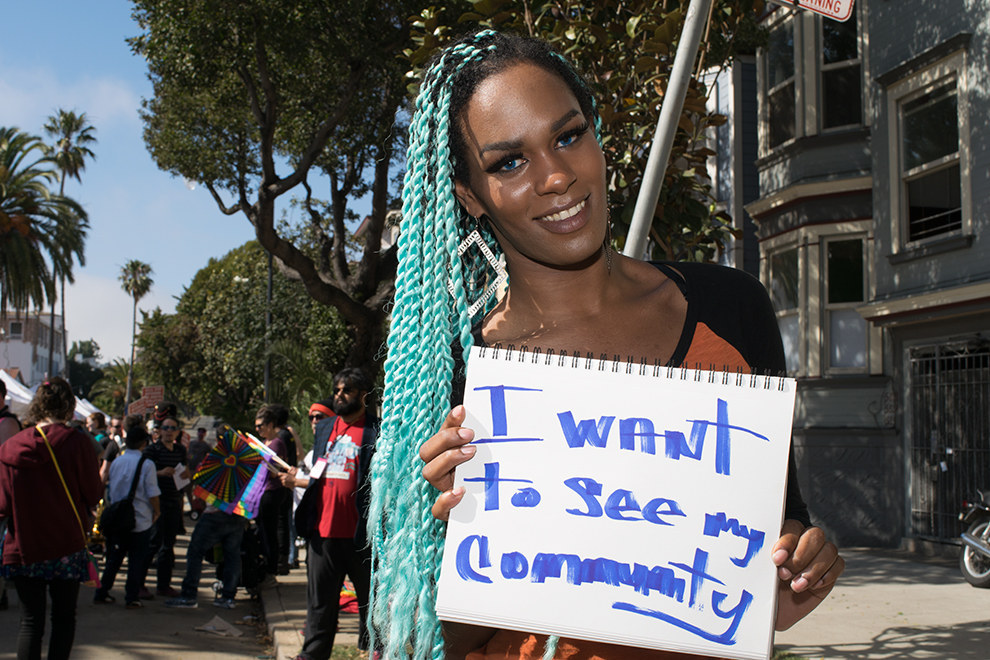 8.
"Trans people rule."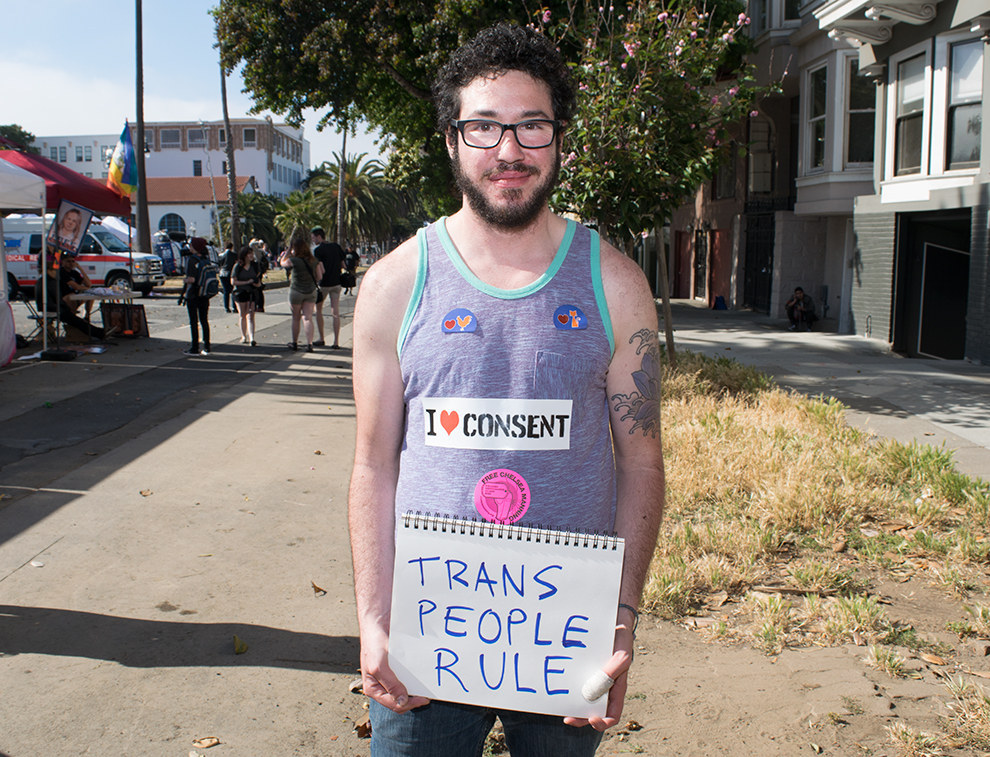 9.
"We are fine as hell."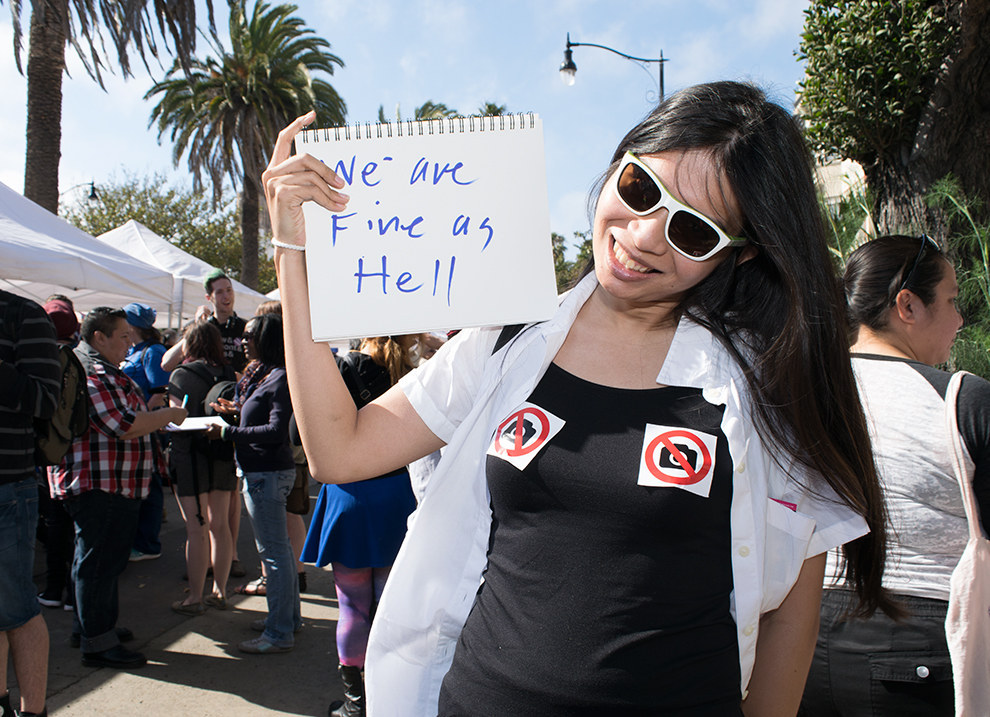 10.
"We are everywhere."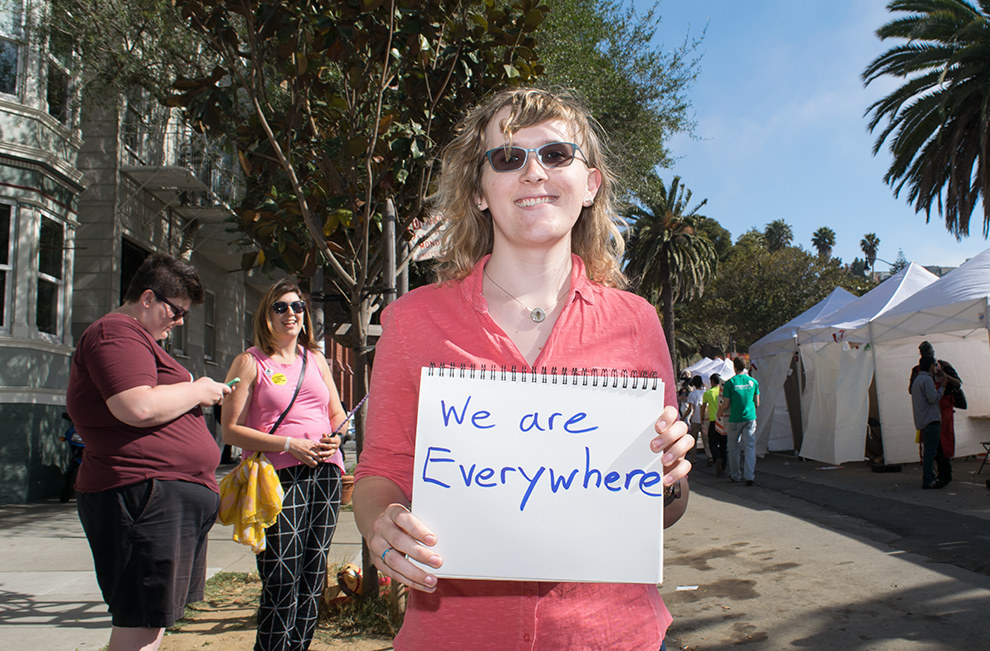 11.
"There is nothing wrong with refusing to confirm to oppressive gender roles!"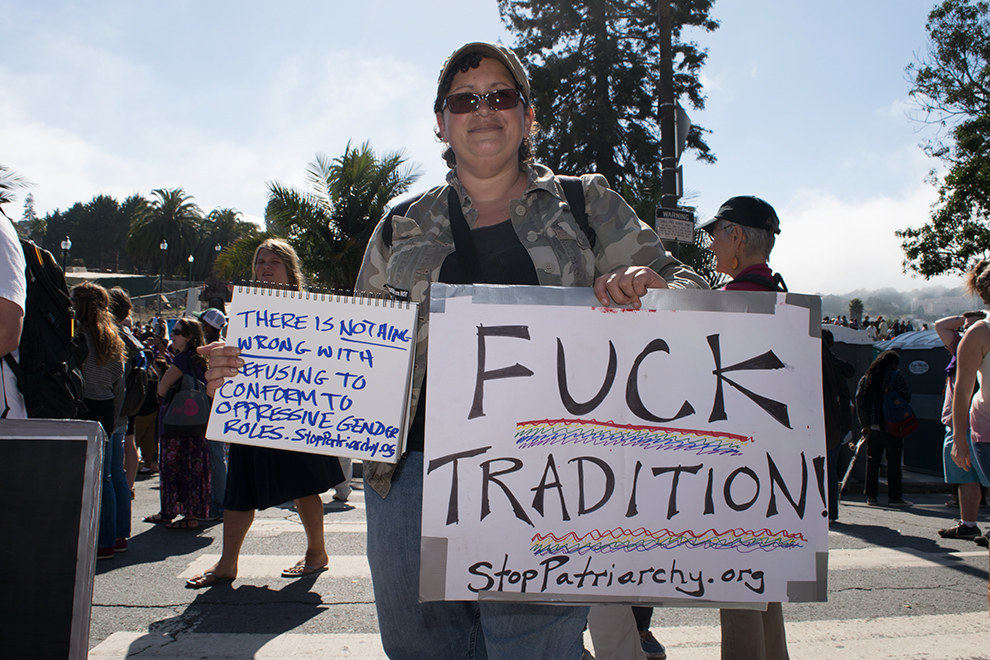 12.
"Trans people are people like everyone else. There's no reason to make an issue of it."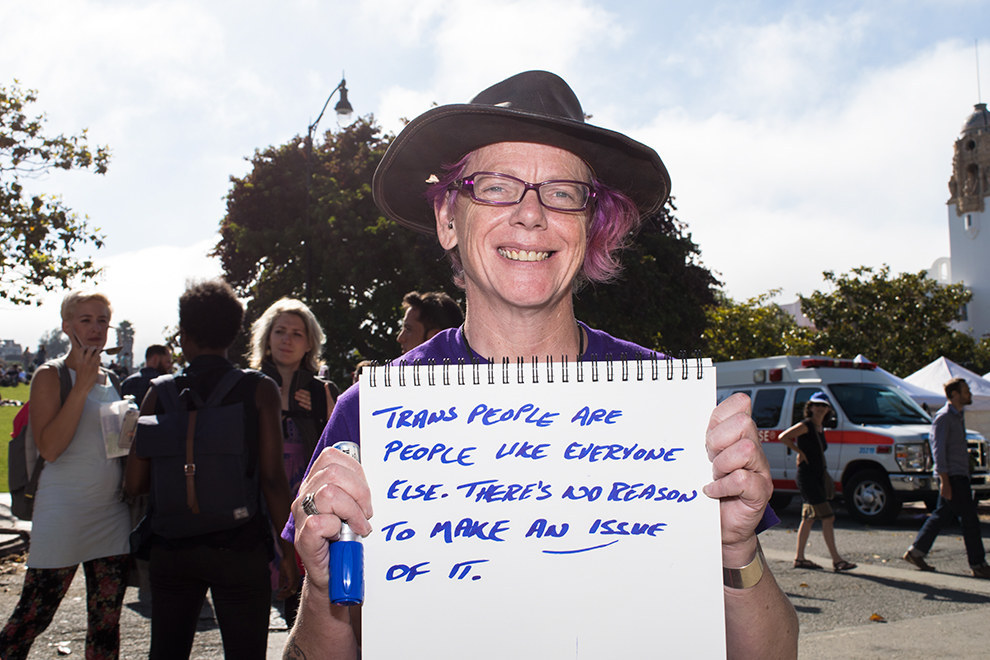 13.
"We are awesome."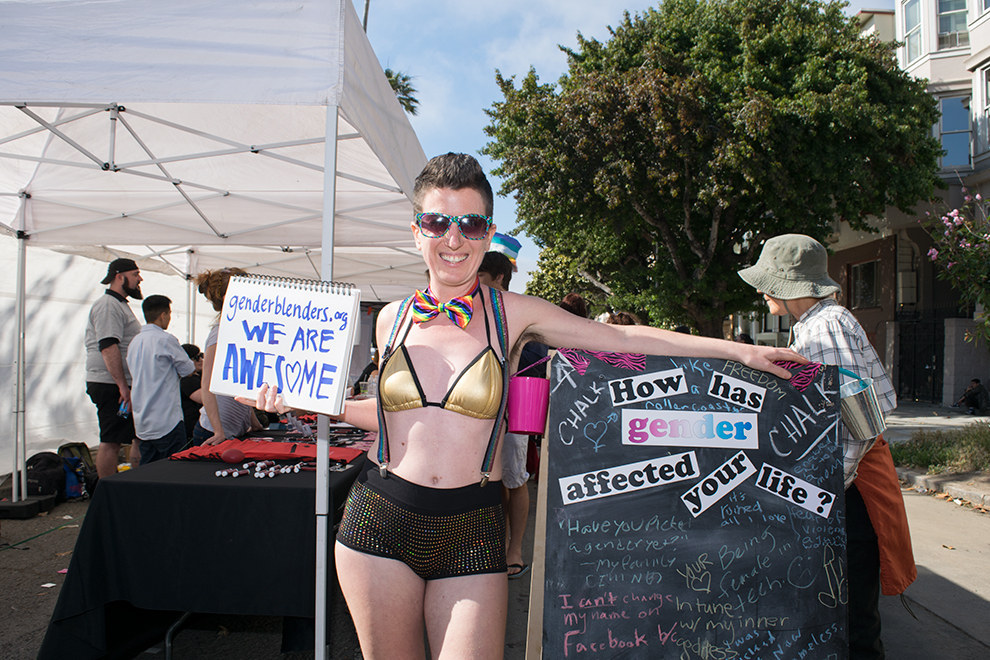 14.
"They are people too. Love over all!"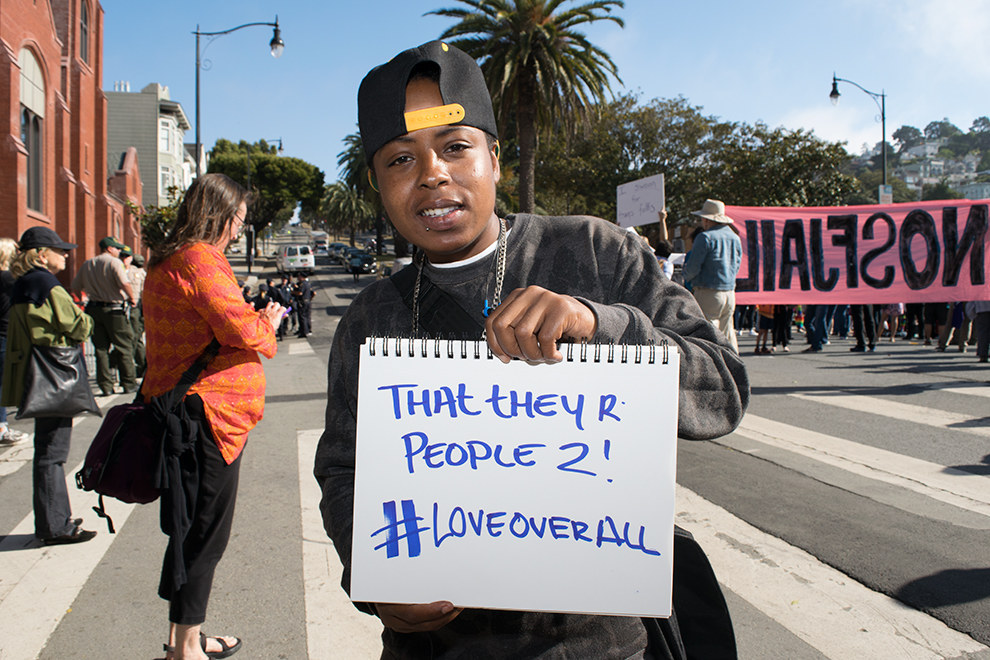 15.
"Intersexed does not mean not a person."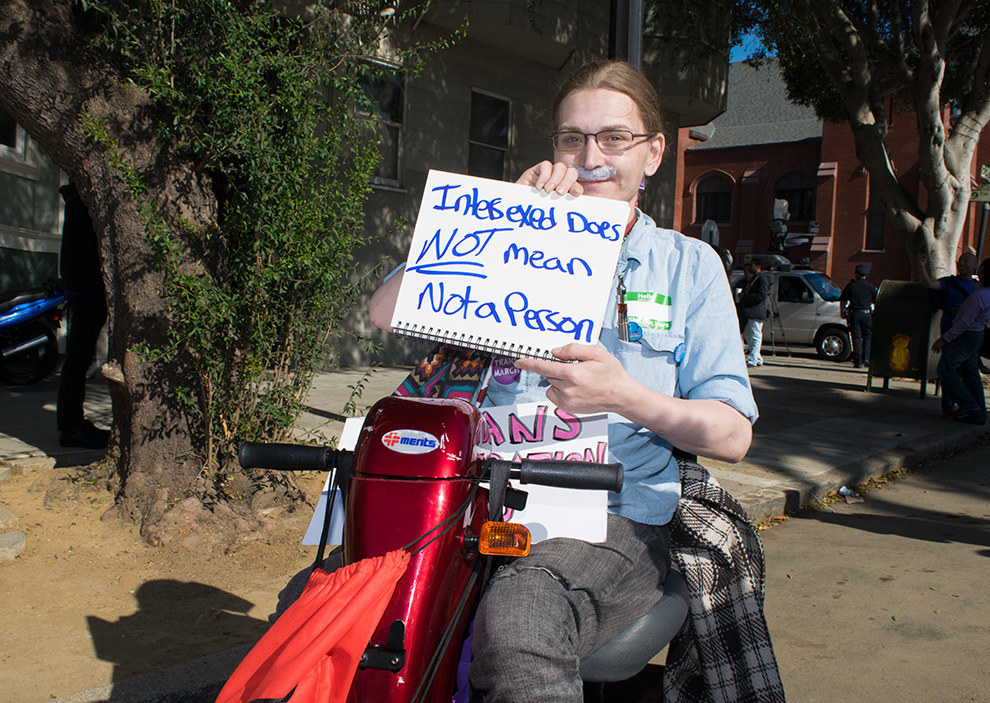 16.
"Fuck tradition!"