Eat fried chicken in Monica Geller's bathtub.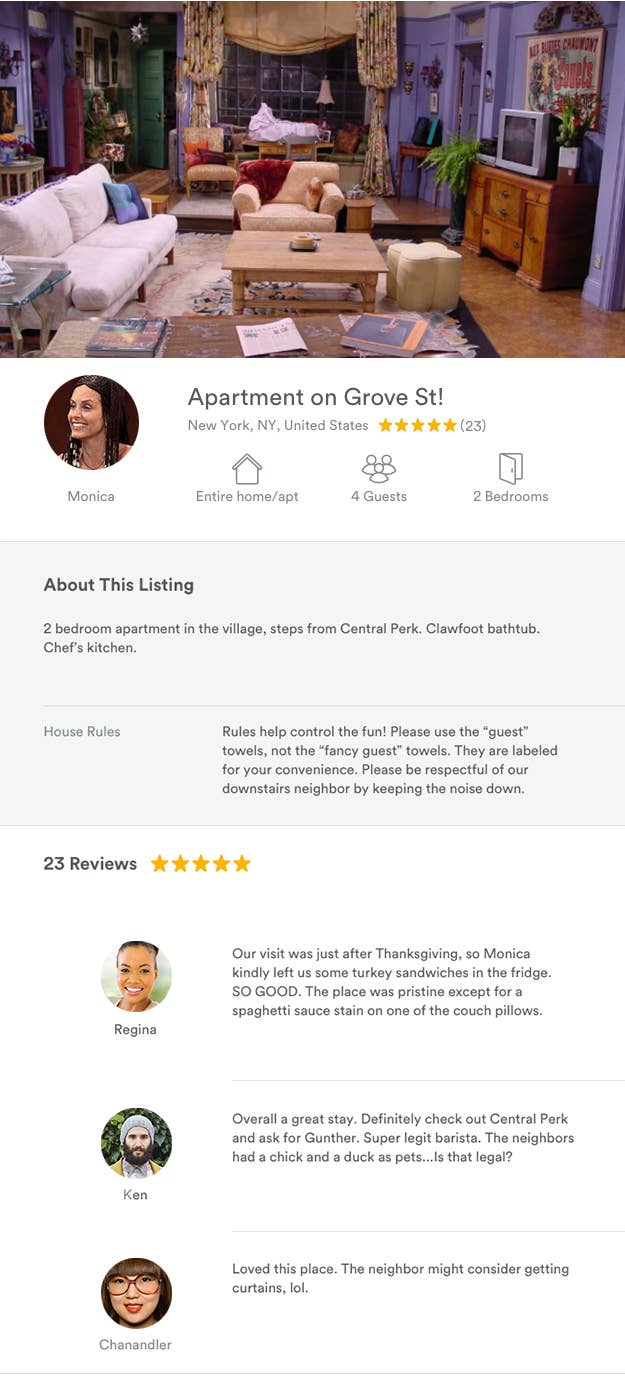 Crack open a Duff on the Simpsons' couch.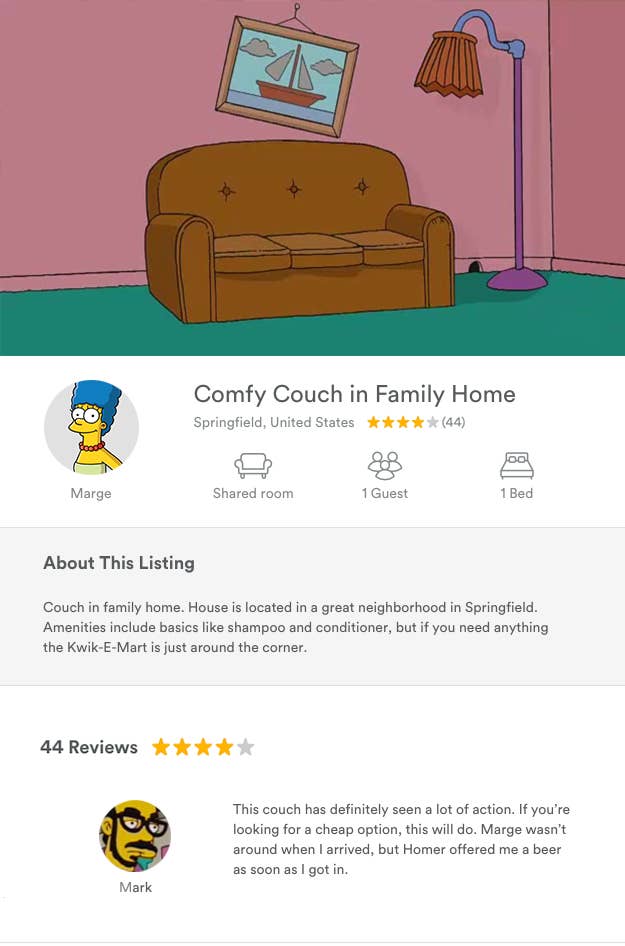 Rent out Carrie Bradshaw's one bedroom.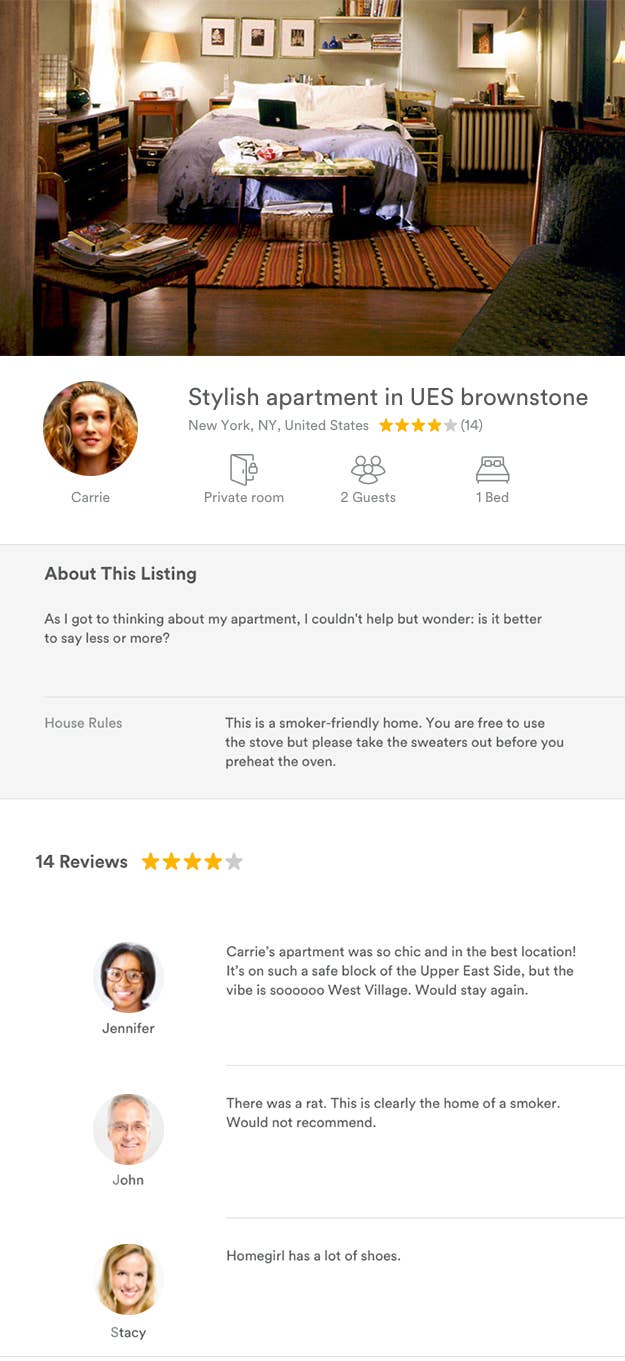 Eat waffles at the Humphrey residence.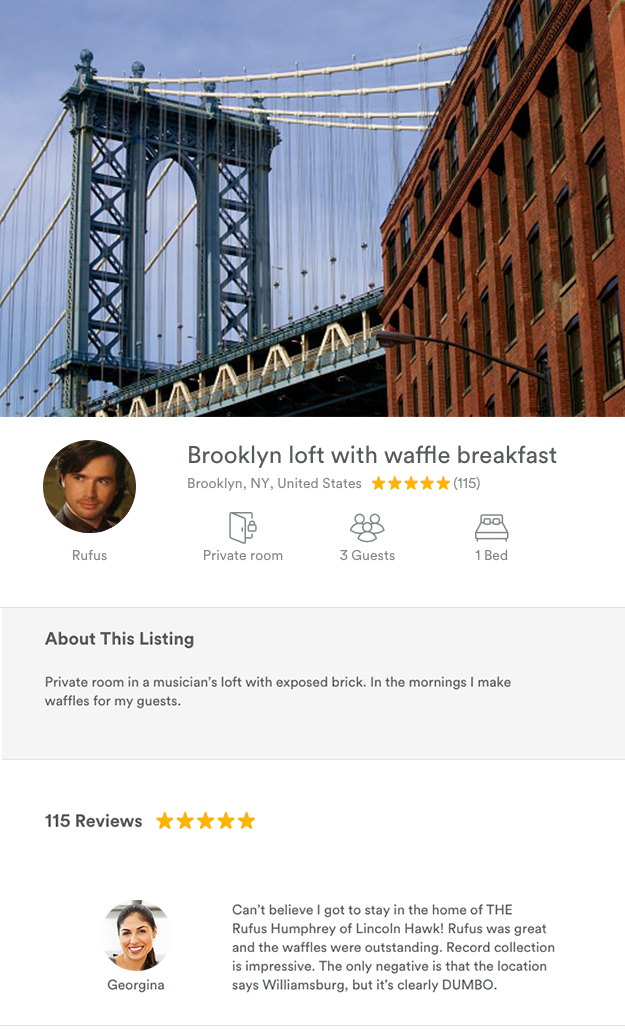 Sit on the Prince of Bel Air's porcelain throne.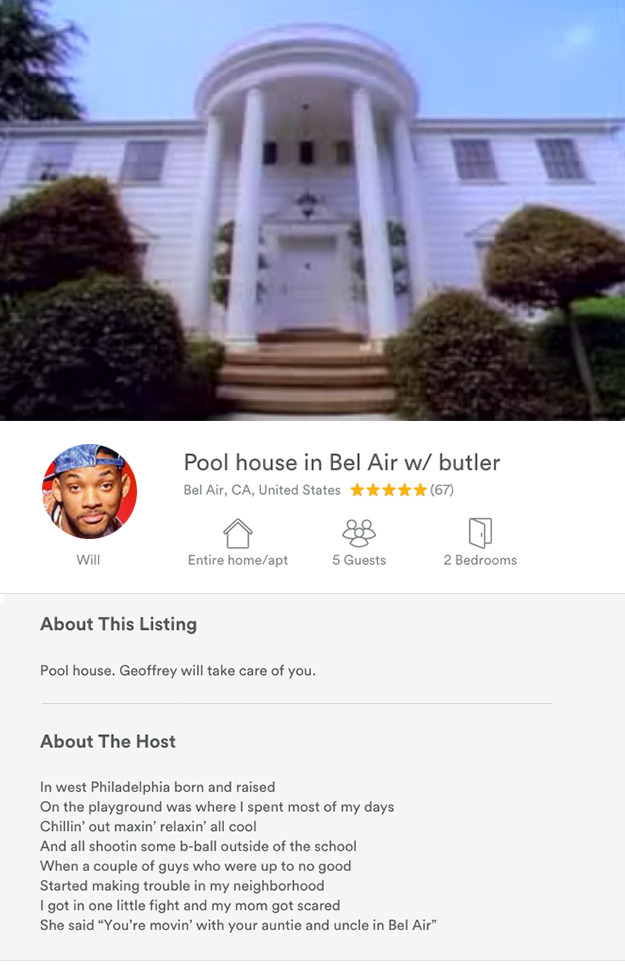 Share a bed with Dawson.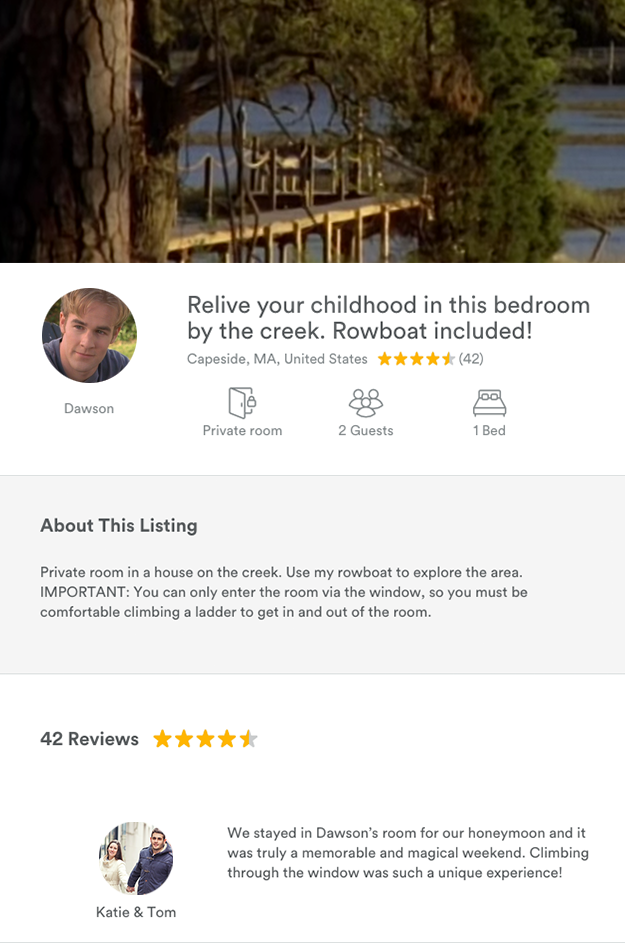 Rent it out in PDX.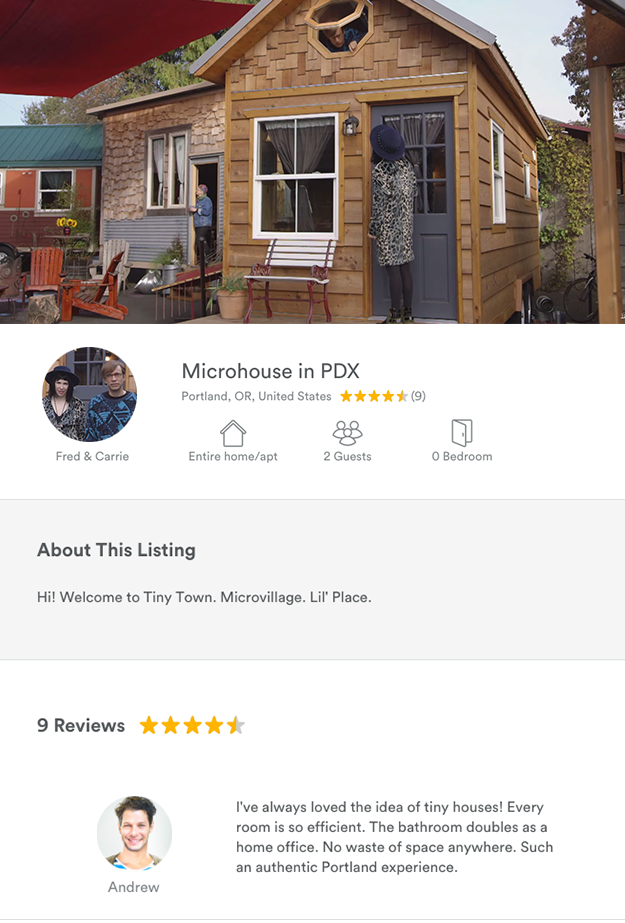 Open up the dirty window of Lauren Conrad's West Hollywood apartment.