Here Are Drones Wearing Clothes, Because San Francisco
San Francisco-based fashion company Betabrand commenced Silicon Valley Fashion Week? last night, and they want you to know that the question mark was intentional.
But first, the drone netting.
Enter "drone supermodel."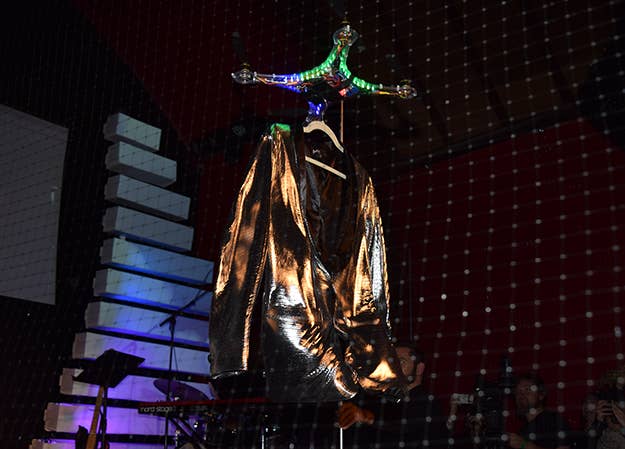 The disco ball, disrupted.
Here's MC and event producer, Mustafa Khan, alongside the drone supermodel.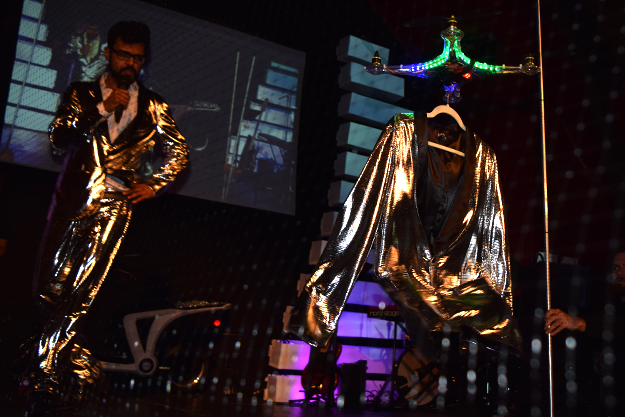 Next up, remote-controlled drawstring pants.
Followed by remote-controlled capris.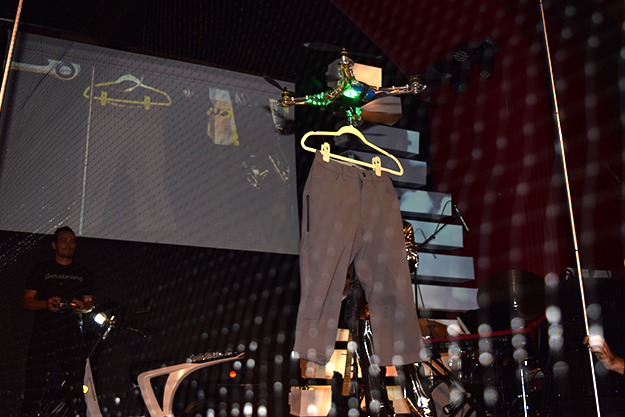 And finally, an aerialist on a bicycle that's suspended from the ceiling.