17 Things We Learned About "Neighbours" By Actually Visiting Ramsay Street
Long live Stingray.
by
,
Hi, we're Michelle and Nikki, and even though we grew up on opposite sides of the world, Neighbours was a big part of our childhood.
It's fair to say that we both haven't watched in a good while, but we happened to find a place in Melbourne that actually takes you down to Ramsay Street!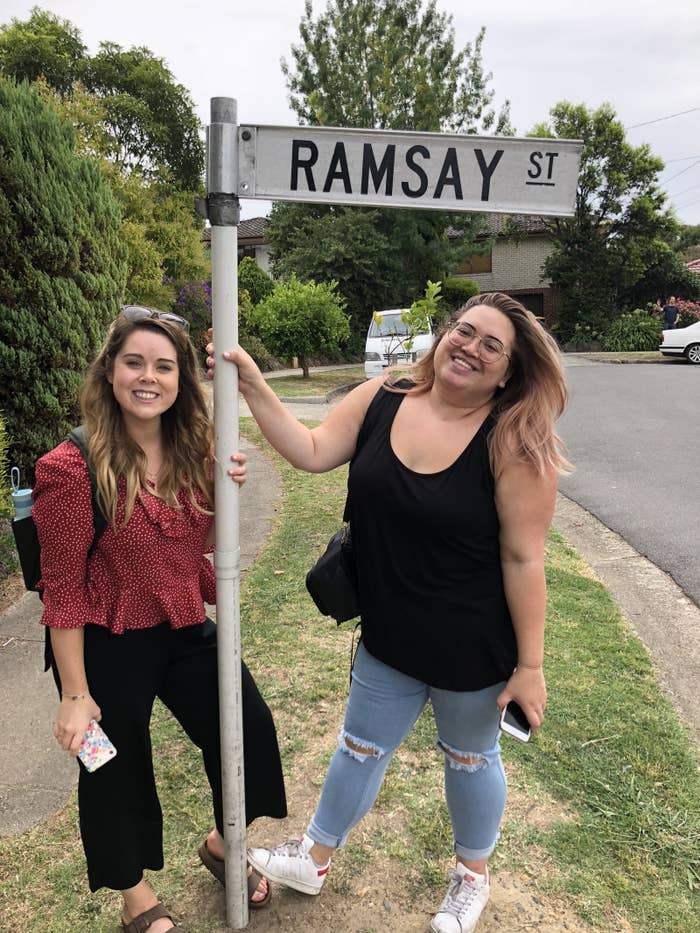 2.
And one of the only sets that is real and used for internal shots is Fitzgerald Motors.
3.
The behind-the-scenes workers get paid to drive their cars around to make the set look like a real street during filming.
4.
And sometimes when actors can't film certain scenes, they sub them out for behind-the-scenes staff.
5.
Or with a stunt dummy in dangerous scenes, which can sometimes... not go as a planned.
6.
Neighbours is actually the most popular TV show, per capita, in Iceland of all places.
7.
Most scenes are filmed in just two places: Out the front of the "Ramsay Street" houses on Pin Oak Court, and in the Nunawading Studios.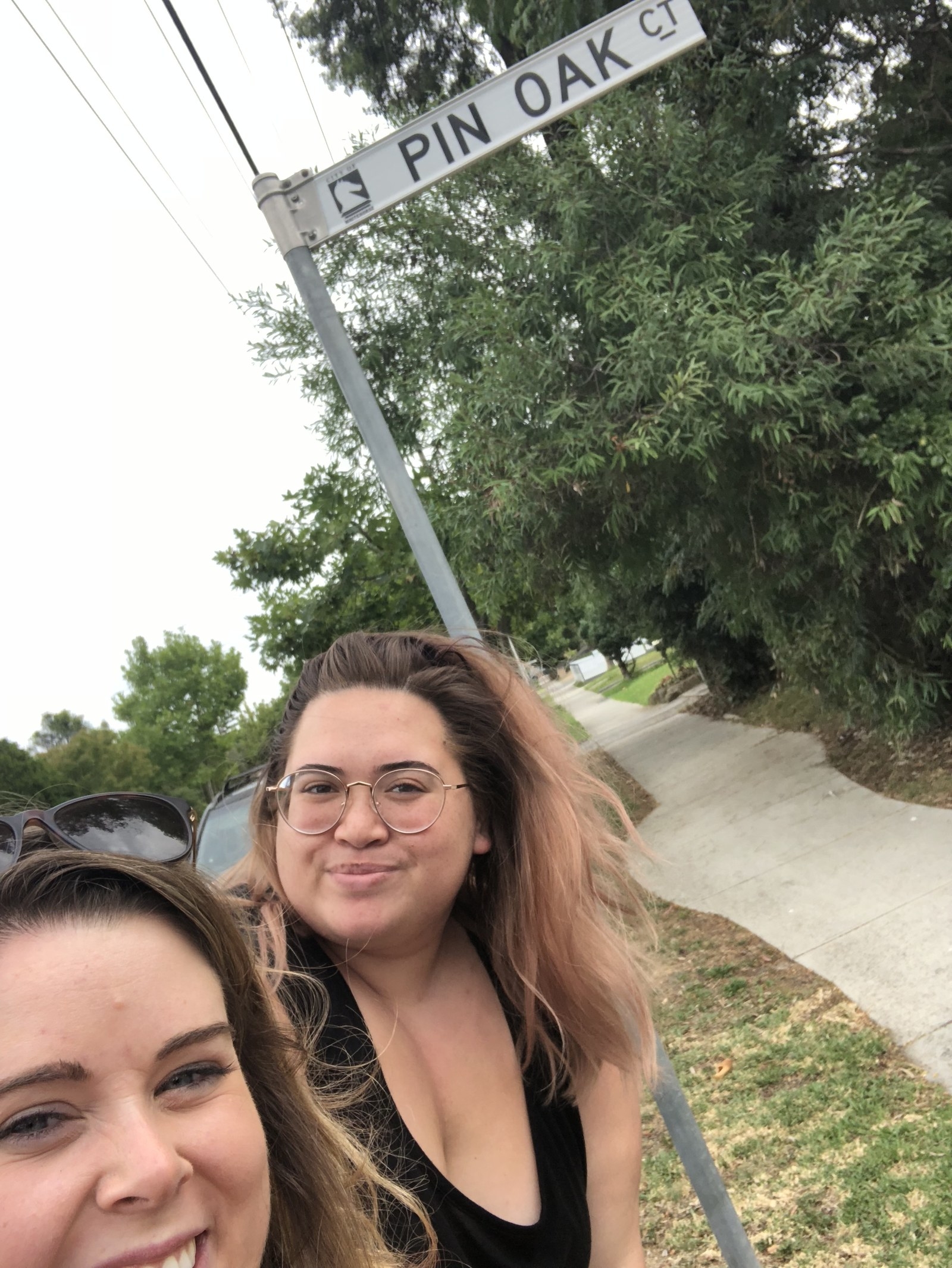 8.
So even though it looks like a whole bunch of random locations, a different building corner and a cheeky sign change can turn a "school" into a "prison" real quick.
9.
The reason Pin Oak Court was chosen over all other streets is because it's a cul-de-sac with a good location.
10.
And they've only actually ever filmed inside one of the Pin Oak Court houses once.
11.
Every house on Pin Oak Court gets paid for the privilege of literally just having camera crews on their doorstep from time to time.
12.
And when filming happens on the street, the real life residents have to shut their doors, close their blinds, and park their cars around the corner
13.
While the homeowners are allowed to change up their gardens and look of their houses, they have to let the directors know.
14.
When filming outdoors in winter, directors get the actors to suck on ice cubes before reading their lines so that the condensation from their breath doesn't show on camera.
15.
To make Ramsay Street seem sunny and bright all the time, special lighting tricks are used even when it's raining to make Erinsborough constantly sun-soaked.
16.
Since being used on Neighbours, some houses on Ramsay Street have sold for more than 20% of their market value.
Sooooooo, I guess we're moving to Erinsborough now?!
Travel was provided by Tourism Australia. BuzzFeed writers do not guarantee coverage.