Stereosonic Music Festival has today announced that it will not run in 2016, but rather will return in 2017.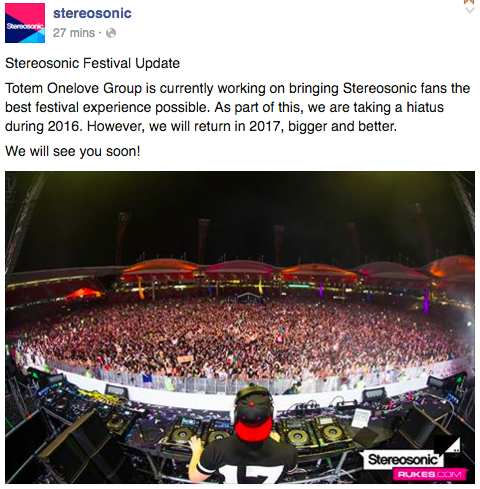 Festival organisers did not say whether the decision to postpone this year's event was related to the two deaths at the festival in 2015.
25-year-old Sydney woman, Sylvia Choi died of a drug overdose, and 19-year-old South Australian man, Stefan Woodward died of a suspected drug overdose following the 2015 festival.
It's safe to say that people aren't happy.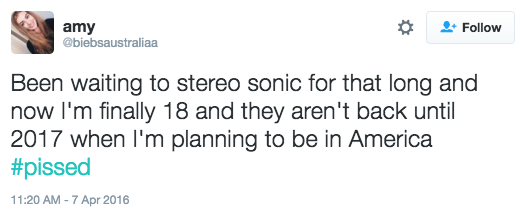 Others were scared for the people and the businesses that would suffer at the hands of the announcement.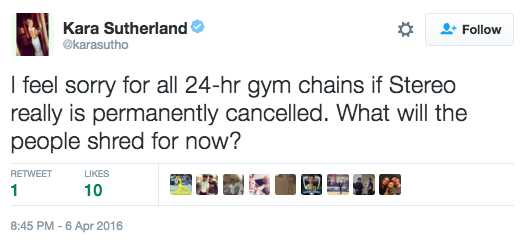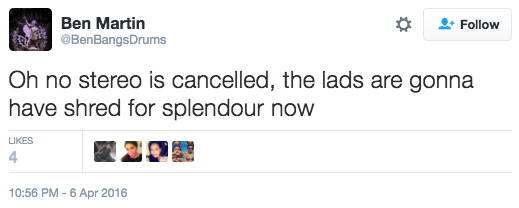 May we please observe a moment of silence for the boiz.

But at the end of the day at least there's a silver lining to it all.