If you have the internet then you probably know that Kim Kardashian West, Kylie Jenner and Khloe Kardashian all welcomed daughters around the same time this year.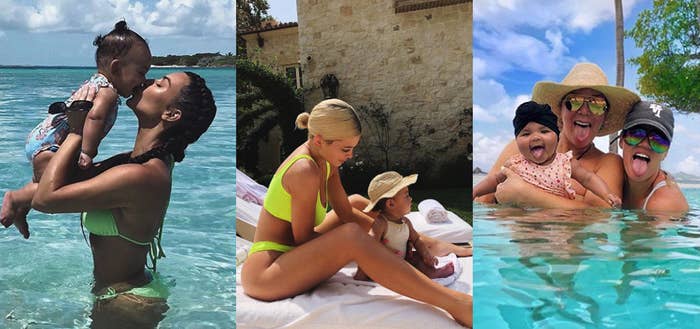 And you most likely also saw that Kim uploaded an adorable photo of Chicago and True the other day.
But back in June, Kim told Entertainment Tonight that Stormi and Chicago already had "so many pictures together" yet the world hadn't seen any of them.
That is, until today. Kylie just uploaded this super cute photo of the two, with the caption "slumber party 🎀".
And I, along with basically everyone in the comments, have been utterly destroyed by it.

People even found similarities between Stormi and Chicago's photo and an old selfie of their mothers.
Anyway, if you need me I'm going to be over here trying to convince myself I don't need a child right now.