Everyone's fave power couple Chrissy Teigen and John Legend just did the most, and threw a PJ party in KFC-themed onesies.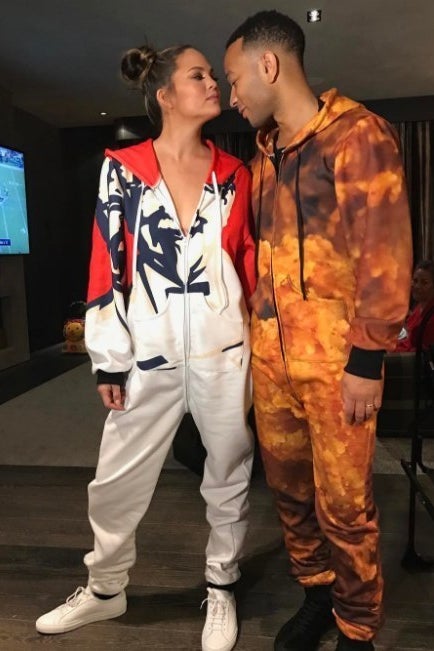 Yes, you read that correctly. And yes, they have achieved all our goals in doing so.
Chrissy decided to take the role as Colonel Sanders...
...and her boo got to represent the key to all our hearts, fried chicken.
Chrissy's glam squad had a little difficulty perfecting that KFC onesie ~look~ but John was by her side until they got it.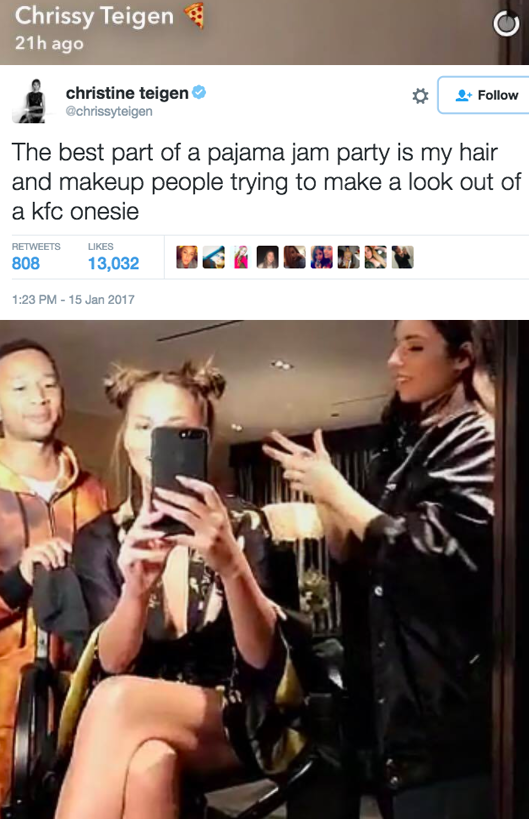 Now all we need is lil' Luna in a chicken drumstick costume and our lives will be complete.