Kylie Jenner Went Around LA And Gave Free Kyshadow Palettes To Her Fans
"KYLIE IS PERSONALLY DELIVERING HER EYE SHADOW PALETTE TO SOME PEOPLE IN LA BYEEE IM CEYING."
ICYMI, Kylie Jenner just announced her latest Kylie Cosmetics addition, the Kyshadow eyeshadow palette.
After demonstrating how she uses the palette with a Snapchat tutorial, she went out to surprise her fans.
Kylie visited some of her "biggest supporters" in LA and delivered a bunch of Kyshadow palettes ahead of their official launch.
She not only visited people at their homes, but she also made her way to some of their workplaces.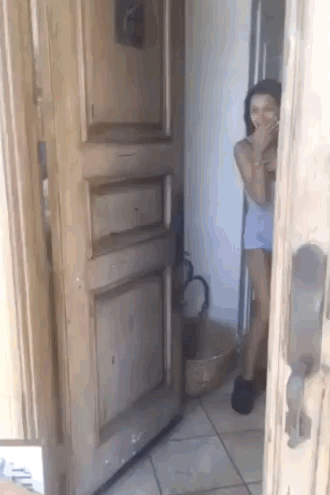 And of course, her fans were loving every minute of it.
Yaaass, Kylie, never change! 💖