Azealia Banks Tried To Drag Rihanna Over Trump And She Gracefully Clapped The Fuck Back
#stayawayfromthechickens #iheartnuggets
Everyone knows that Rihanna, the queen of clapbacks and shade, is very vocal about her anti–Donald Trump stance.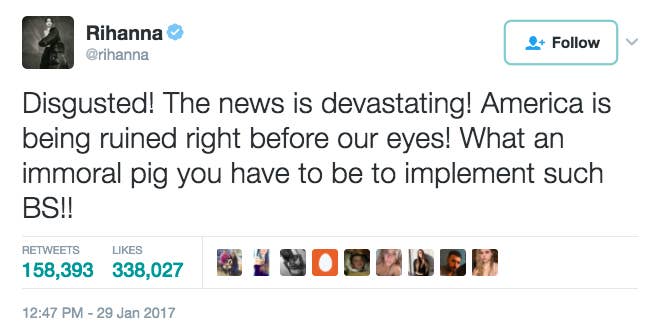 And everyone also knows that Azealia Banks just likes to be, you know, vocal about pretty much everything.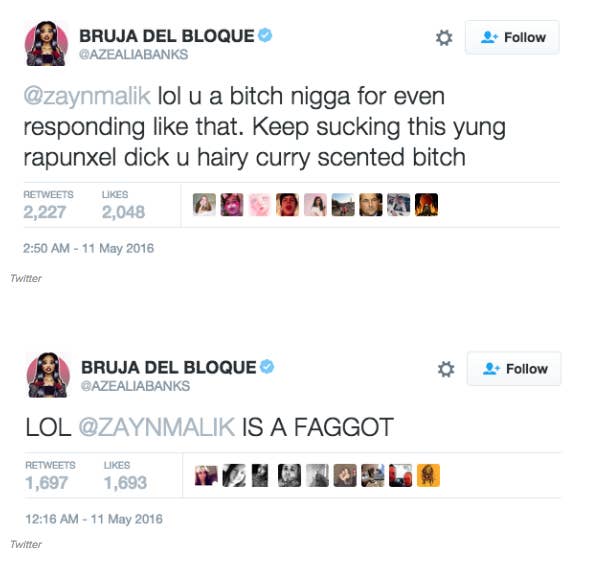 So naturally Azealia had something to say about Trump's plans. But she tried to drag Riri at the same time and it did not go well.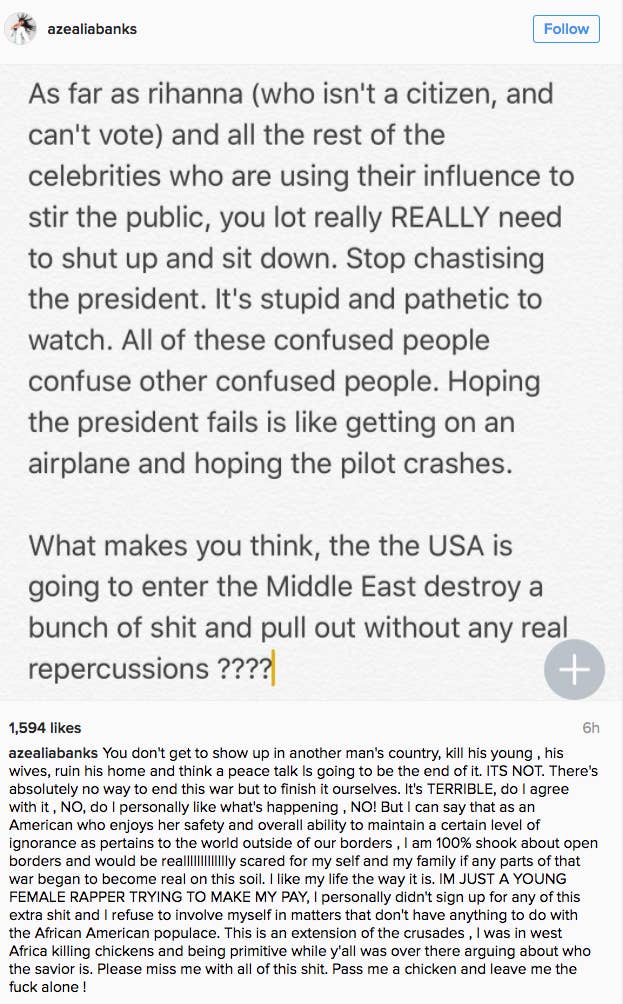 Rihanna simply responded with a photo of herself with a caption serving a sly dig at Azealia's chicken-sacrificing ways.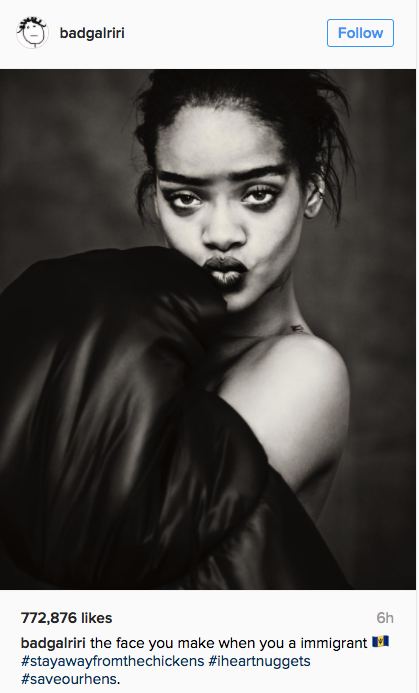 Rihanna ended the "fight" on her end perfectly, with a photo and just 11 words.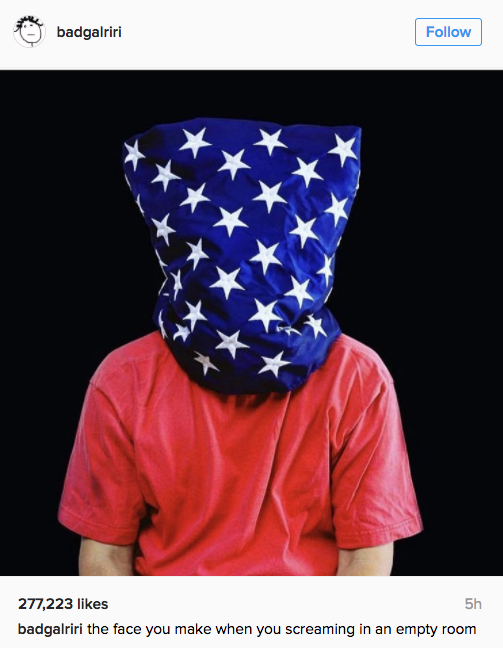 But in true Rihanna Navy fashion, her fans were quick to flood Azealia's Instagram with chicken emojis.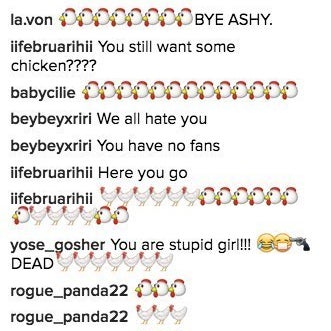 So there you have it. Don't ever come for RiRi, boo. Don't even try.