Zendaya's Reaction To Rihanna Acknowledging Her Is The Purest Thing You'll See All Day
Honestly, Zendaya is all of us.
If you have the internet then you know the MET Gala happened this week, and that Rihanna absolutely stole the show.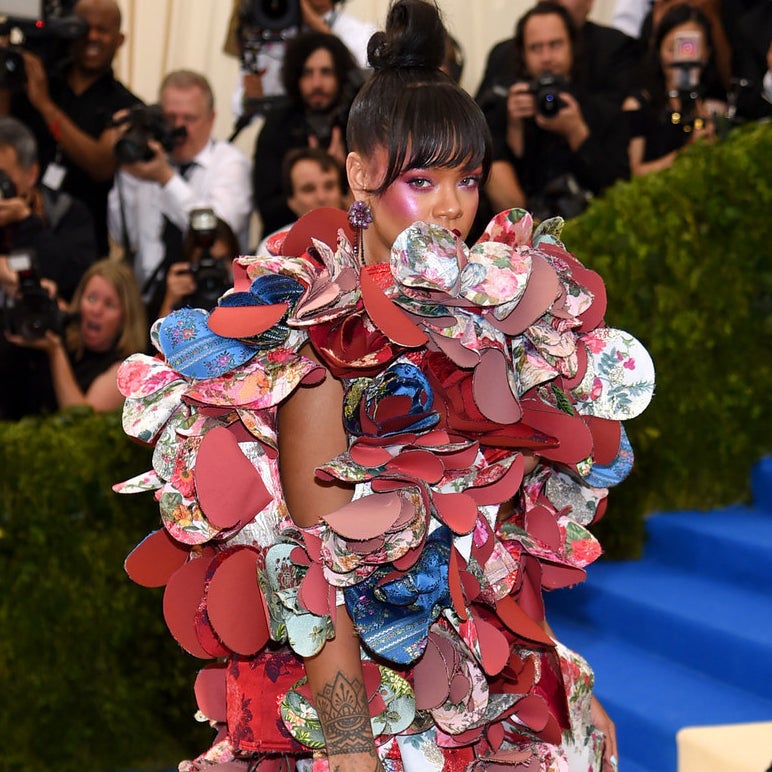 But while all eyes were on Rih, hers were on Zendaya.
Sweet lil' angel Zendaya calmly replied to the Instagram post thanking Rihanna.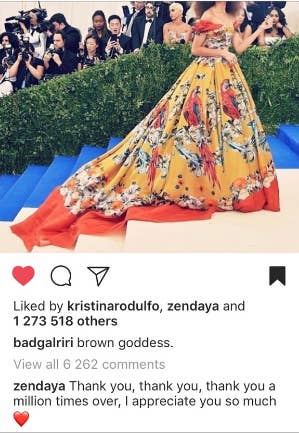 But then took to her Snapchat, where she really let her true feelings fly.
THREE 👏 CHEERS 👏 FOR 👏 WOMEN 👏 BUILDING 👏 UP 👏 OTHER 👏 WOMEN.