Hamish Blake and Zoe Foster Blake's little boy Sonny just celebrated his second birthday in true toddler fashion with a Thomas The Tank Engine-themed party.
The cutie donned a pair of overalls, and a Thomas The Tank Engine party hat while he had a cheeky pre-party taste of his adorable cake.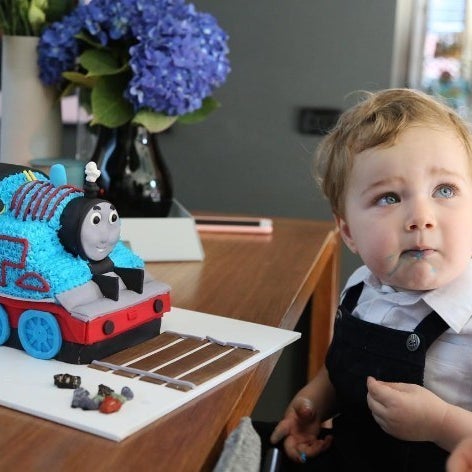 The party happened over the weekend, but Zoe shared a short and sweet video of Sonny today for his actual birthday.