1.
This pretty damn convincing mattress testimonial:
2.
This reviewer dedicated to the cause:
4.
This situation we've all found ourselves in at one point:
5.
And this scenario we really never thought would happen:
9.
This rating that's pretty grim but also extremely helpful:
11.
This heartwarming mouse recommendation:
12.
And this proof that Rihanna is actually an angel/wizard/God:
13.
This man who really took one for the team:
16.
And this alcohol review that'll leave you with many questions and a sudden urge to drink:
17.
This Valentine's Day disappointment thanks to an extremely disproportionate teddy bear: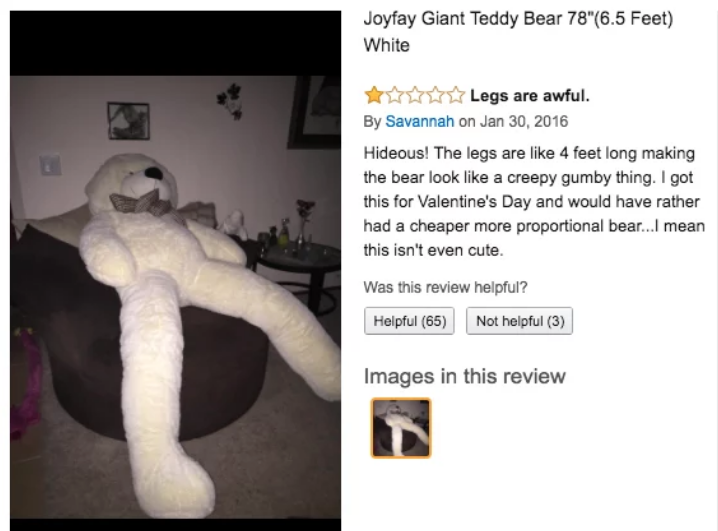 19.
This person proving they understand the concept of a book:
20.
And these people demonstrating that they don't: