Recently it was announced that the new Beauty and the Beast would feature Disney's first gay character.
This character is none other than LeFou, Gaston's right-hand man, who will be played by Josh Gad.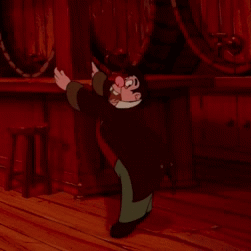 While most people were pretty damn excited by the news, others found problems with homosexuality being portrayed in the film.
But, as people were quick to point out, the whole "being fine with bestiality but not with a gay character" thing seemed a little strange.
Plus, some were questioning how anyone could've thought that LeFou was ever straight.
And, well, someone pointed out that this isn't even the first gay character we've seen.