3.
And here.
4.
But then there are the people who REALLY drink water.
5.
So much water that they know their tap from their bottled from their filtered fridge water.
6.
If you're one of these people, then you know the power of water and all of its benefits.
7.
Including but not limited to all of this:
8.
Saving money at restaurants:
9.
And keeping the skin clear...for the most part:
10.
You might be running to the bathroom a lot, but at least you're flushing out toxins…
12.
...and keeping your body happy:
13.
You drink other things from time to time, but you always come back to water.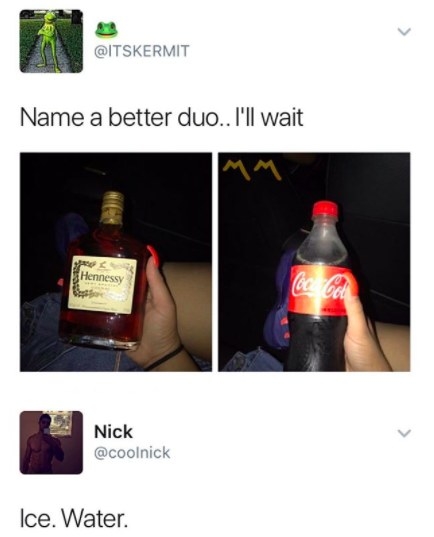 14.
You know that feeling when you wake up in the middle of the night with a dry mouth and no water in sight?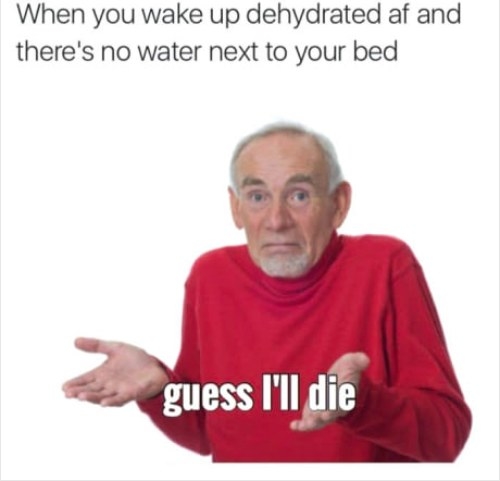 15.
But then you get up and get yourself the glass of water you deserve?
16.
Yeah. There's really no better feeling.
17.
So, shout out to water for solving all our problems.
18.
And keep drinking water, friends!!!