The rules are the same as regular Flip Cup: The first person to drink and flip all six cups of beer wins.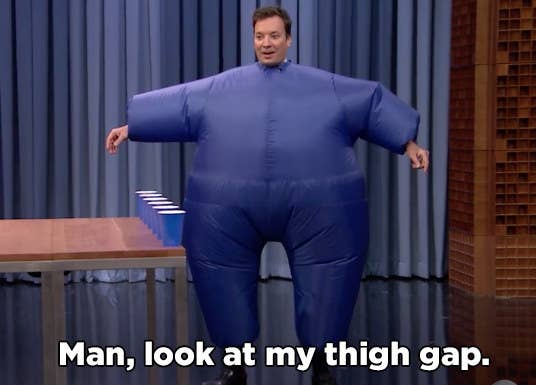 Even though Zoë said she doesn't have a lot of drinking game experience...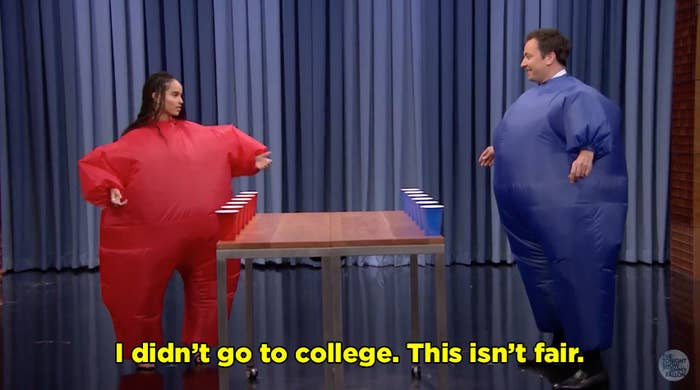 ...she definitely held her own against Jimmy.
The race was actually super tight, and the lead switched a couple of times.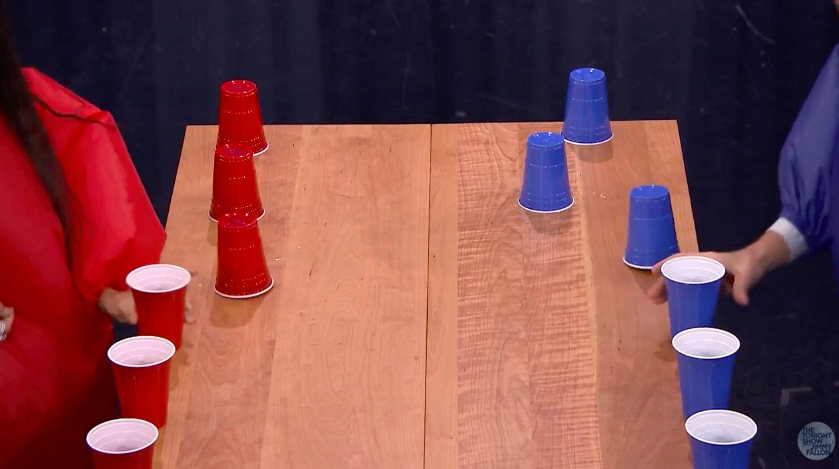 This is actually the second time she's beaten Jimmy at his own game. Last time she was on the show, she won Giant Beer Pong.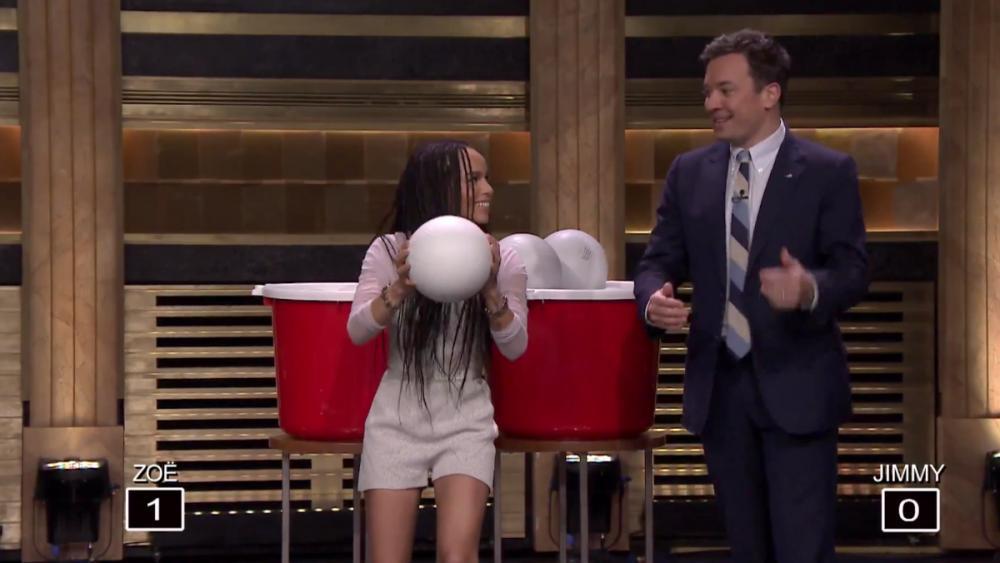 Clearly, she's not as bad at drinking games as she thought!