Zoë Kravitz Beat Jimmy Fallon At His Own Game For The Second Time
Nothin' like an inflatable suit to up the ante.
The rules are the same as regular Flip Cup: The first person to drink and flip all six cups of beer wins.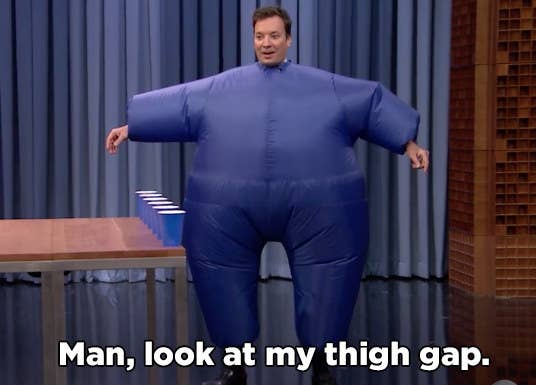 ...she definitely held her own against Jimmy.
This is actually the second time she's beaten Jimmy at his own game. Last time she was on the show, she won Giant Beer Pong.