Honestly, the best part of Guardians of the Galaxy Vol. 2 coming out on May 5 is that Chris Pratt and Anna Faris are literally everywhere right now.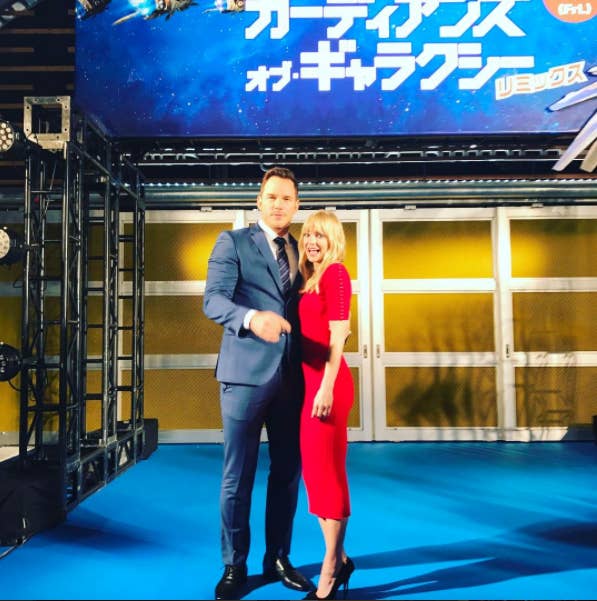 Between premieres, interviews, and Chris receiving his star on the Hollywood Walk of Fame, there are like, hundreds of new pics of The Best Couple Ever.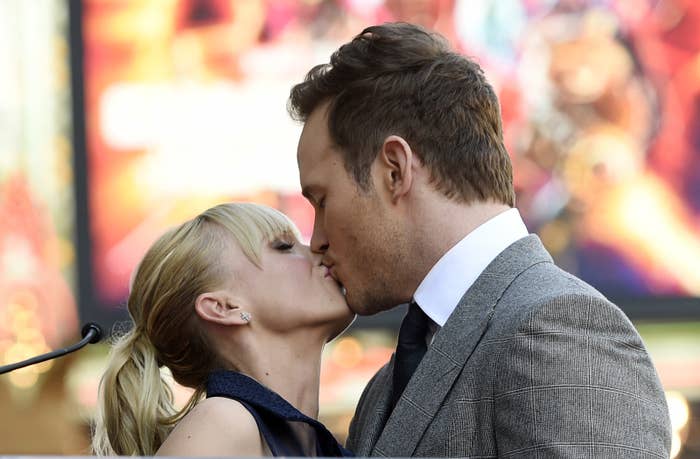 Naturally, the pics are perfect, and I will never get tired of photos of them gazing into each others eyes, kissing, and other typical red carpet poses that all couples do — though not as well as Chris Pratt and Anna Faris.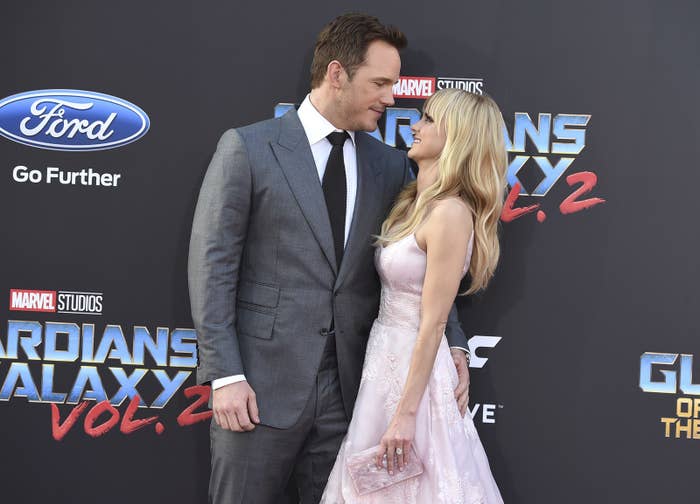 Like at last week's Los Angeles premiere of GotGV2. Check out this awkward prom pose: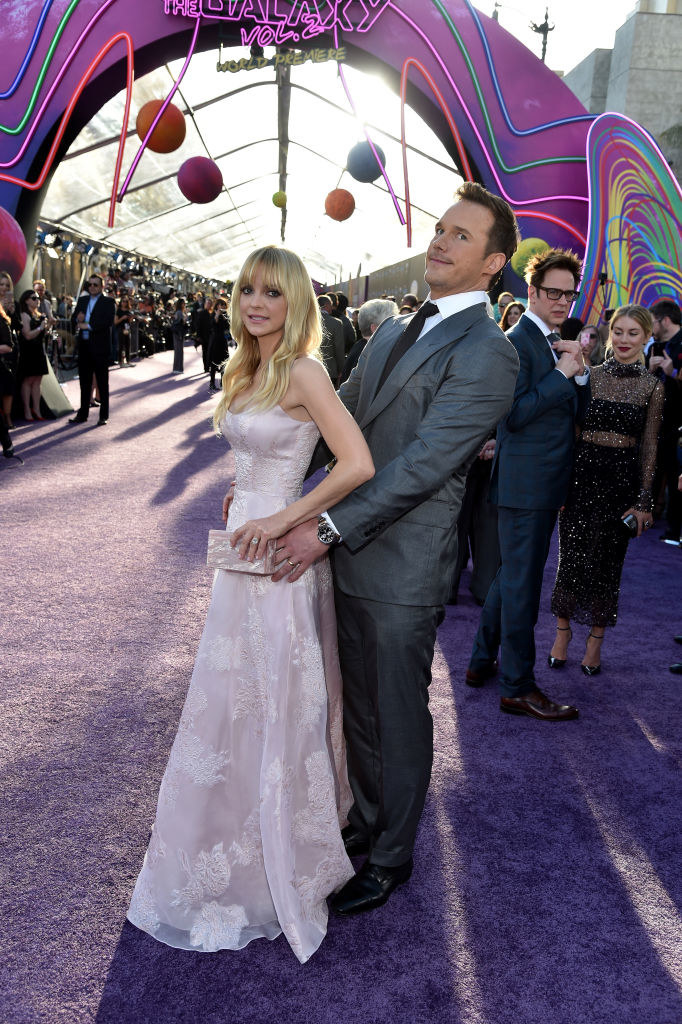 And how 'bout this photo? The sun doesn't hit just anybody like that!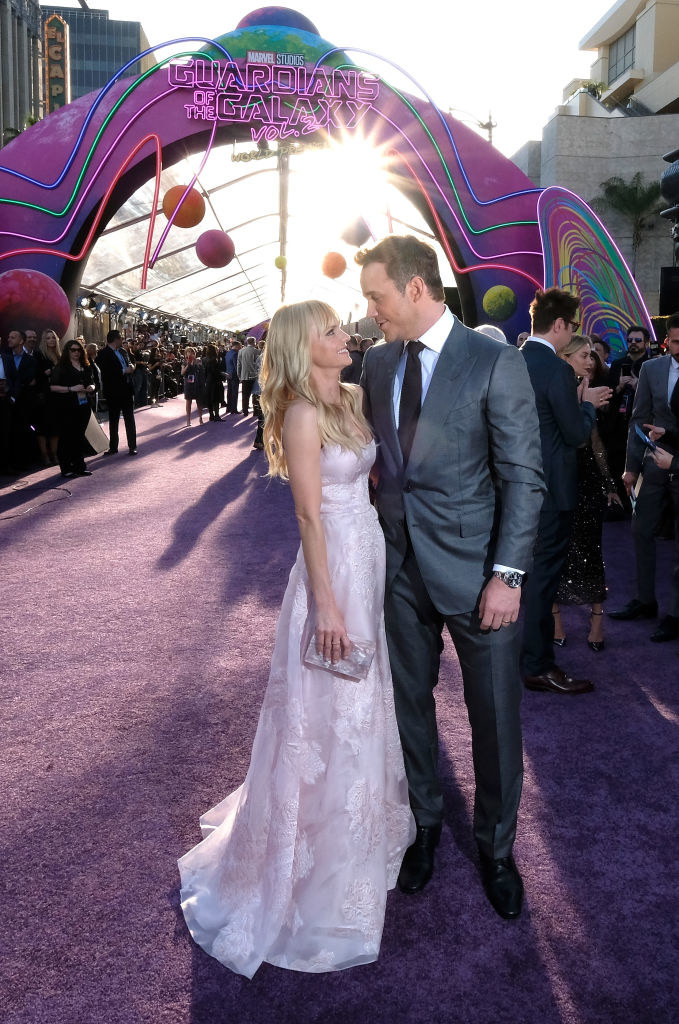 Somebody frame this, for Christ's sake!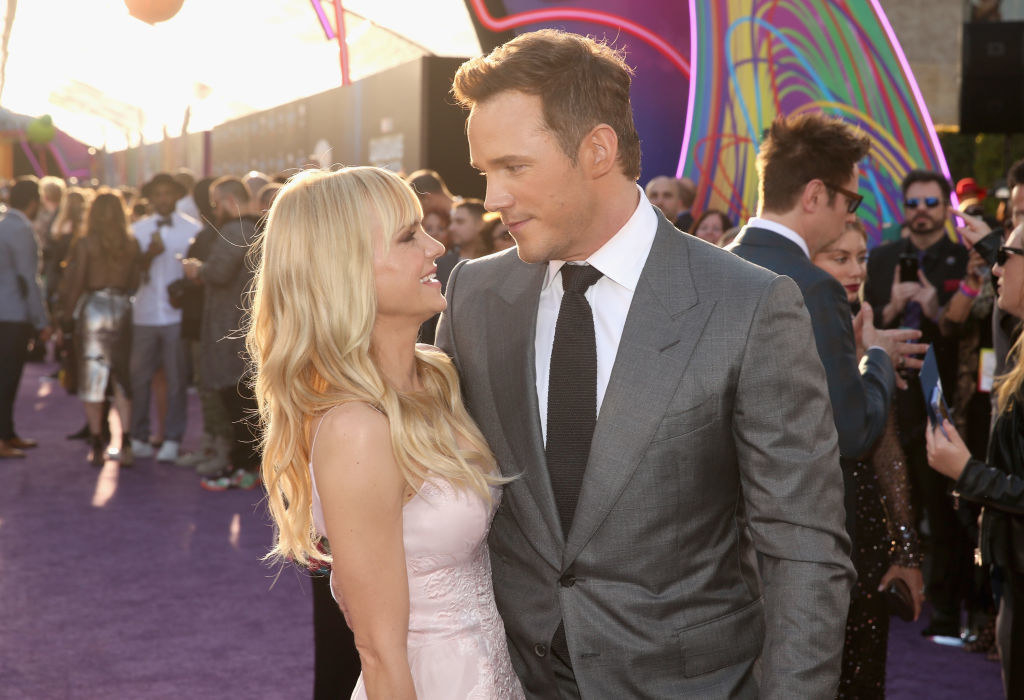 Then, just a few days later, they showed up to Chris's Hollywood Walk of Fame ceremony looking A++.
They exchanged some glances that could honestly probably melt a person.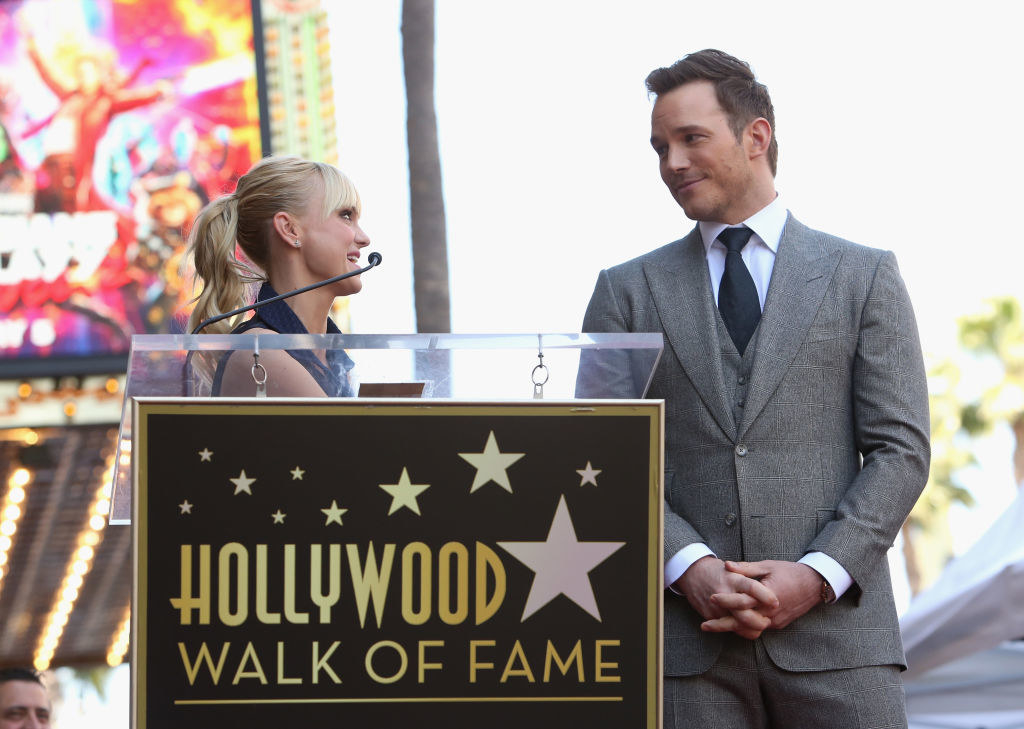 This pic of Anna cheering for Chris is definitely making it into the family scrapbook.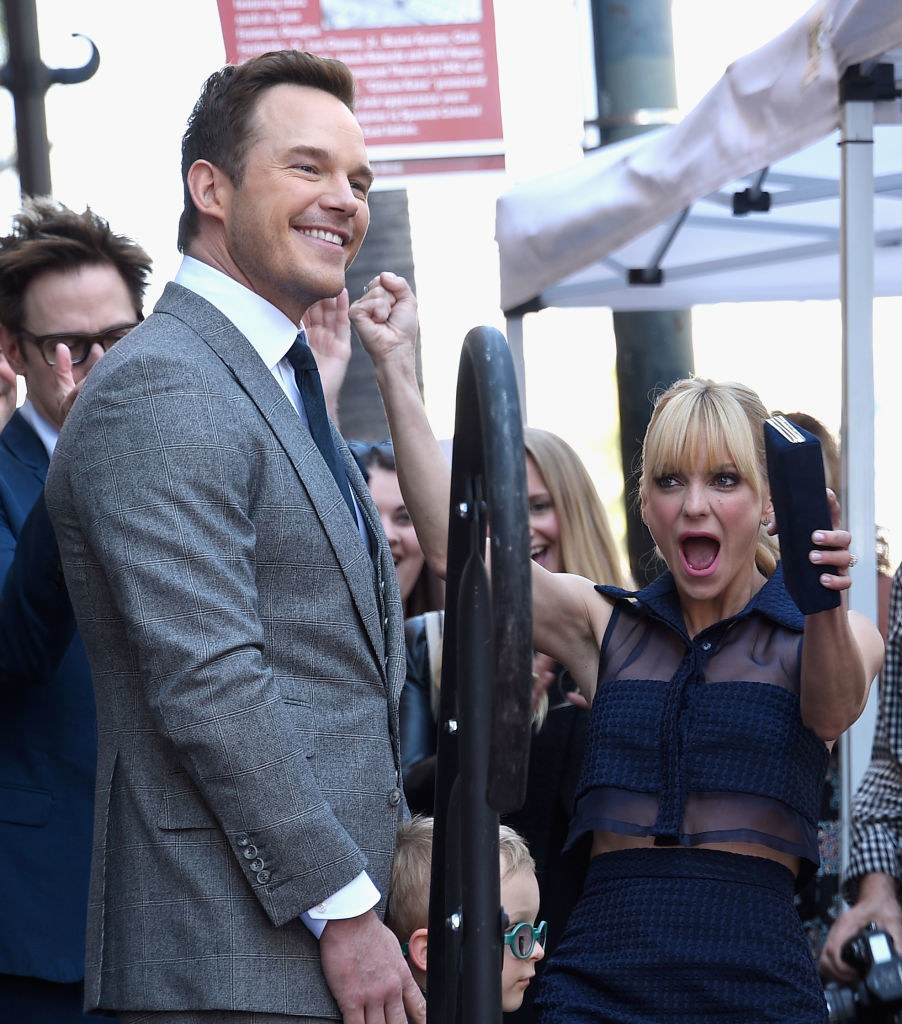 AND this pic with their son Jack is amazing for several reasons, including but not limited to the look Anna and Chris are exchanging, Anna's ponytail of dreams, and Jack himself looking totally dapper and camera-ready.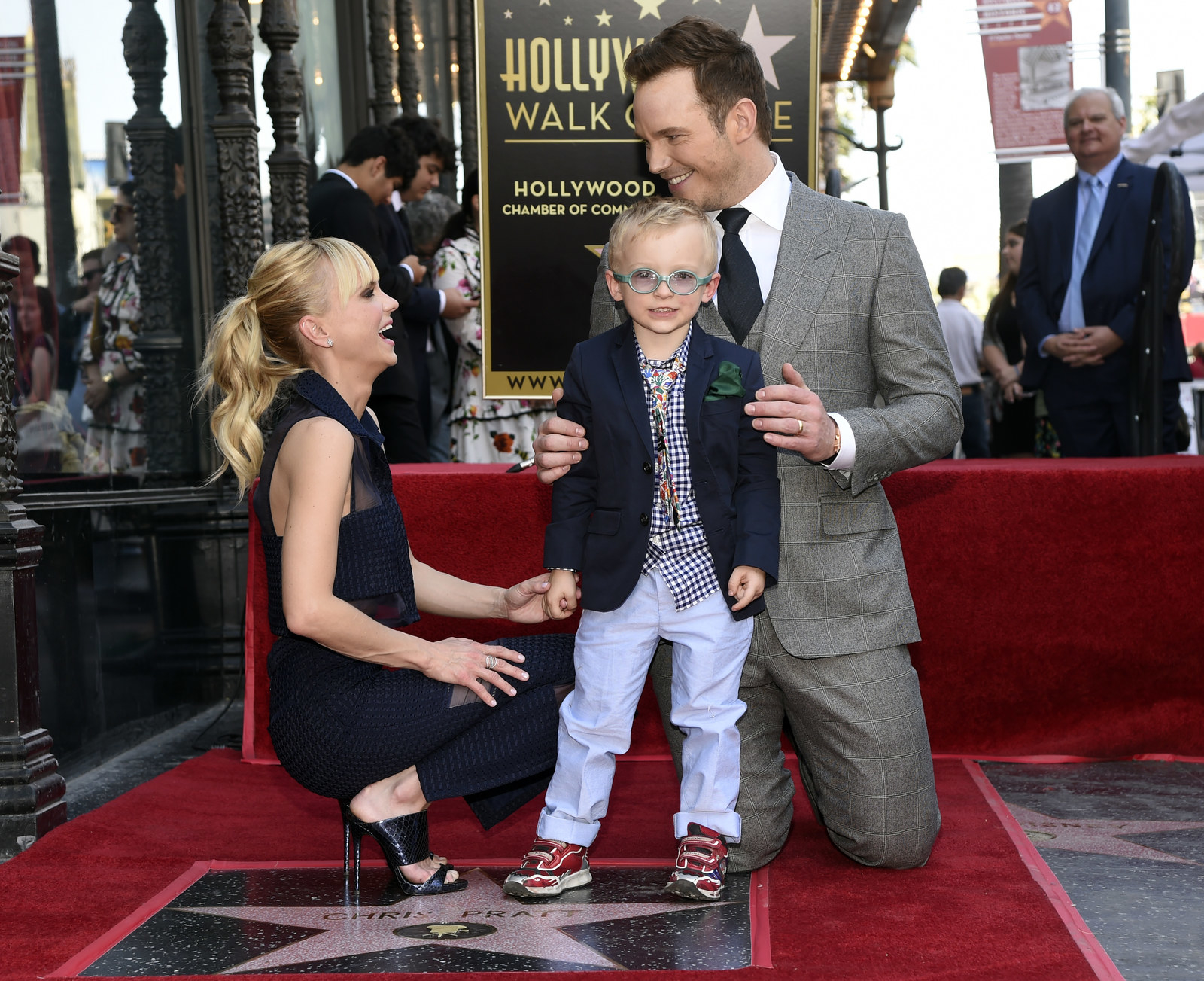 If all of those pictures weren't enough to do you in, then good news, because the London premiere of GotGV2 was last night, and once again, w o w.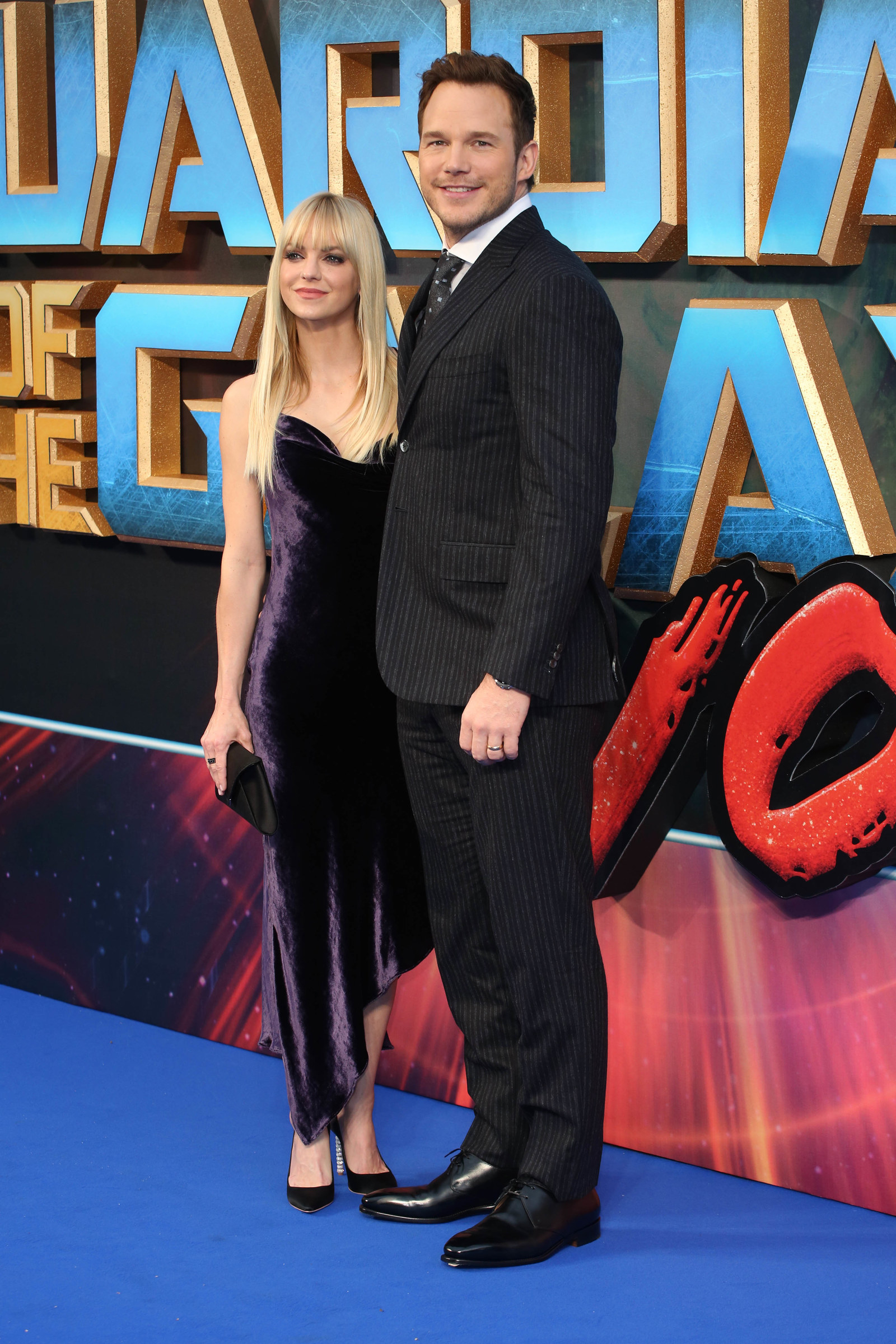 Yes, it was the usual poses of kisses and glances that'll make you say, "Get you a man who looks at you the way Chris Pratt looks at Anna Faris."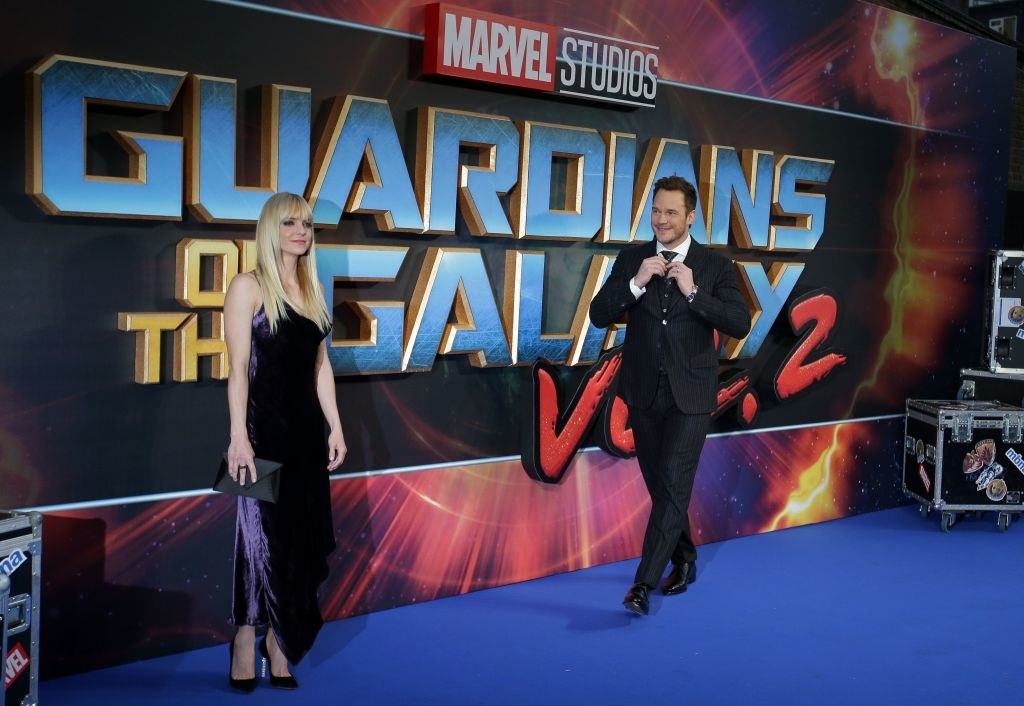 But how 'bout "Get you a girl who'll give you the ol' pat on the butt to let you know you're doing a good job out there, sport!"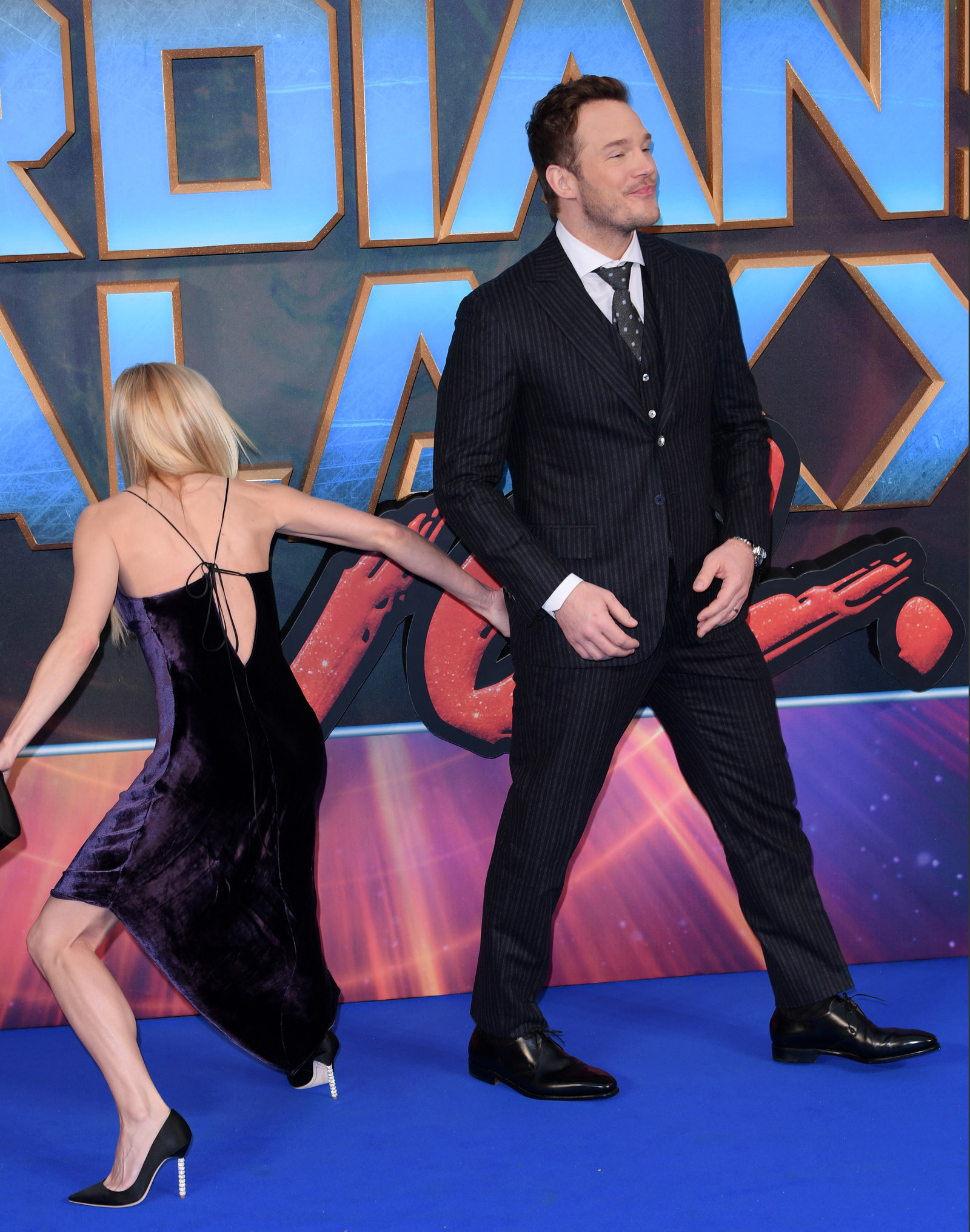 To randomly quote Lady Gaga, "Talented, brilliant, incredible, amazing, show-stopping, spectacular, never the same, totally unique, completely not ever been done before."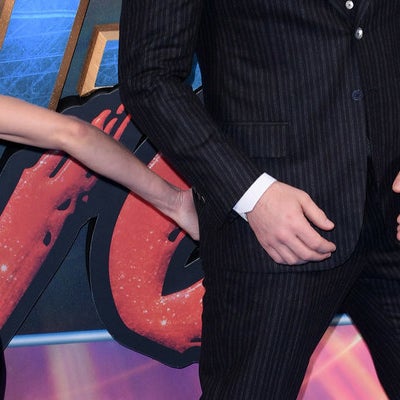 Anyway, that's all for now! Looking forward to at least two more weeks of all this: