Recently, Ellen DeGeneres gave Ashton Kutcher a chance to raise some money for his charity, Thorn, on her show. All he had to do was play a game of "Pie Face!"
You can't play "Pie Face!" without an opponent, so who better than Danny Masterson, Ashton's former That '70s Show co-star?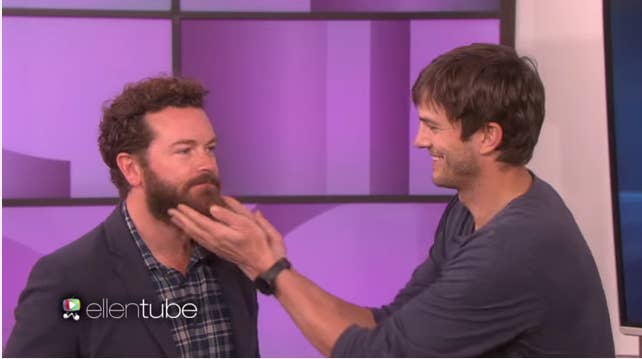 Ashton and Danny took their places, and prepared to answer some trivia questions.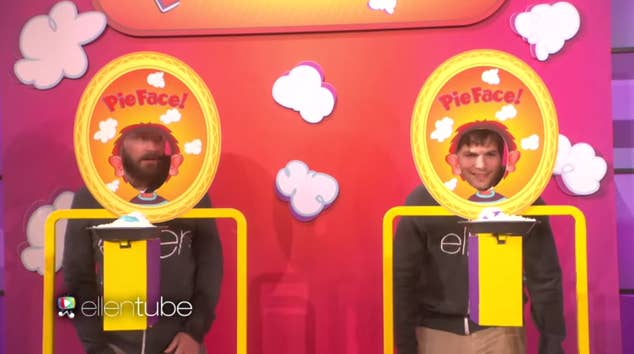 The first round was pretty uneventful because Ashton answered his question correctly.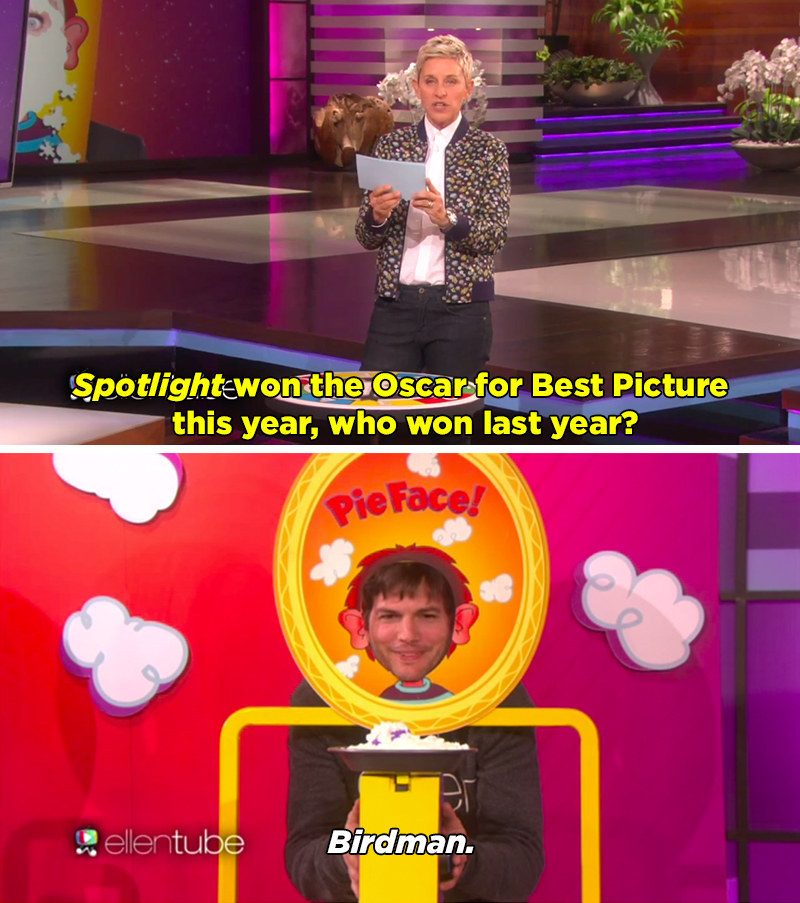 After Ellen stumped him on the third question, Ashton took his turn with the pie thrower.