1.
Chances are, if you're in school now or ever have been you've probably heard of Moodle.
2.
And if you've ever had to use it, then you know you can't escape it.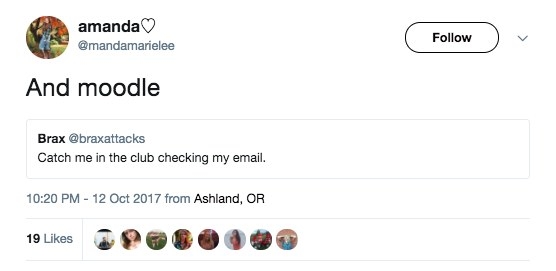 3.
Every time you go to check it, you have no idea what's waiting for you.
4.
Because either everything gets posted on Moodle...
5.
...or nothing at all.
6.
And half the time, Moodle and your professor aren't on the same page.
7.
I mean.
8.
What is the truth?
9.
It's not just for checking grades though — it's also for posting to forums.
10.
You know, stirrin' the pot.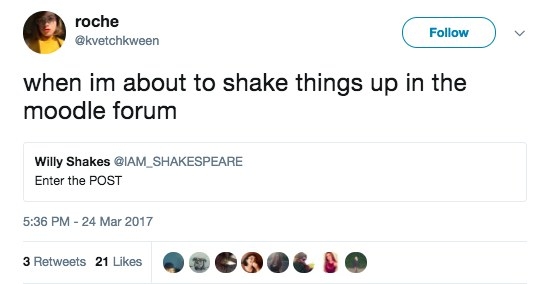 11.
Making you feel bad about yourself.
12.
And apparently, sliding into DMs??
13.
Yeah, there's a lot happening on Moodle.
14.
(When it works.)
15.
Sure, it'd be nice to pretend like it doesn't exist.
16.
But what would you do without those slides on Moodle?
17.
🙏
Looks like there are no comments yet.
Be the first to comment!