1.
Katy Perry celebrating Chance the Rapper's win.
2.
These two people getting completely owned by a strobe light during The Weeknd's performance.
4.
Halsey singing along to Ed Sheeran.
5.
This lucky gentleman getting a high-five from the one and only Rihanna.
6.
Jay Z givin' Blue's nose a pinch.
7.
Annnnnd Blue Ivy cheering for her mommy!
8.
Nick Jonas nailing the "ba ba ba" of "Sweet Caroline."
10.
DJ Khaled working on a Snap, probably.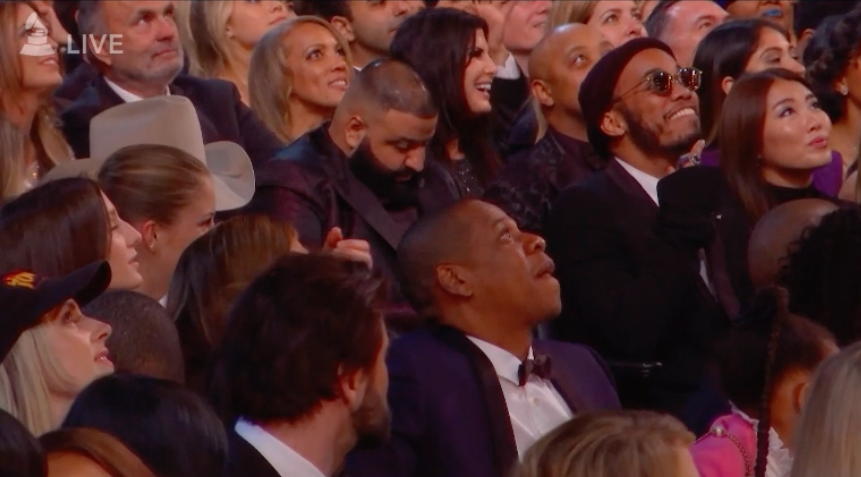 11.
The audience getting *really* into Metallica and Lady Gaga's performance.
12.
Carrie Underwood getting her head bop on.
13.
Rihanna getting her everything on during A Tribe Called Quest's performance.
15.
Oh, and she and Beyoncé blew kisses to each other.
16.
AND she brought a flask with her. A bedazzled flask. Let's end on the flask.