Christina did great up there — she is a singer, after all.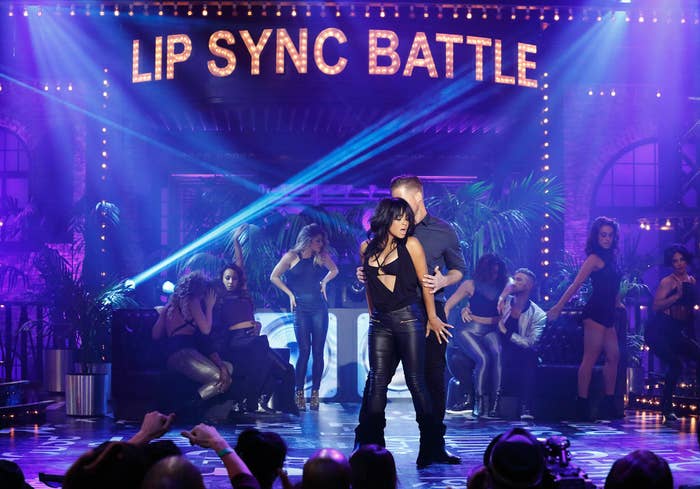 But let's talk about Josh Peck because WOW.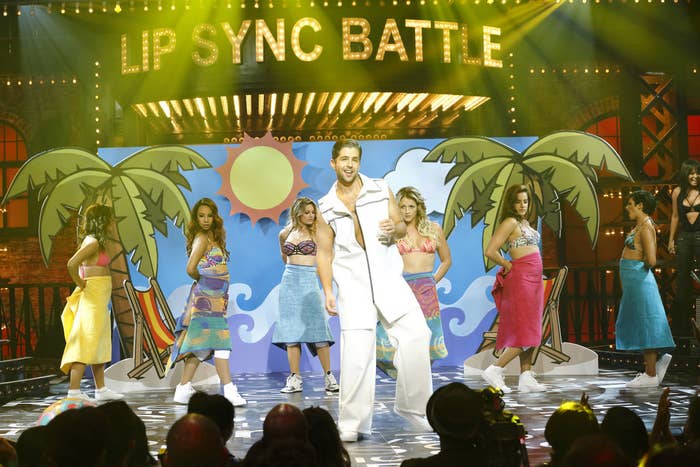 Josh performed an absolute classic: "Thong Song" by Sisqo, and he paid homage to the original with his hair and leather get-up.
But his choreography was EVERYTHING.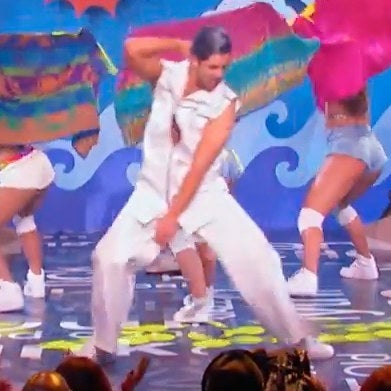 And that upper body strength!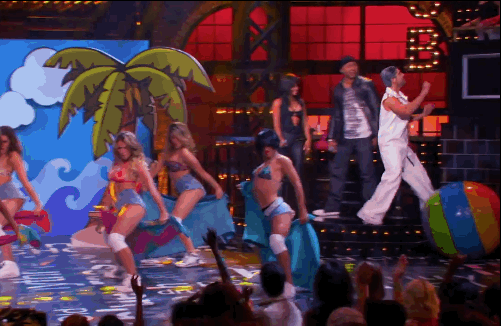 Dude basically did a split up there!!! In leather!!!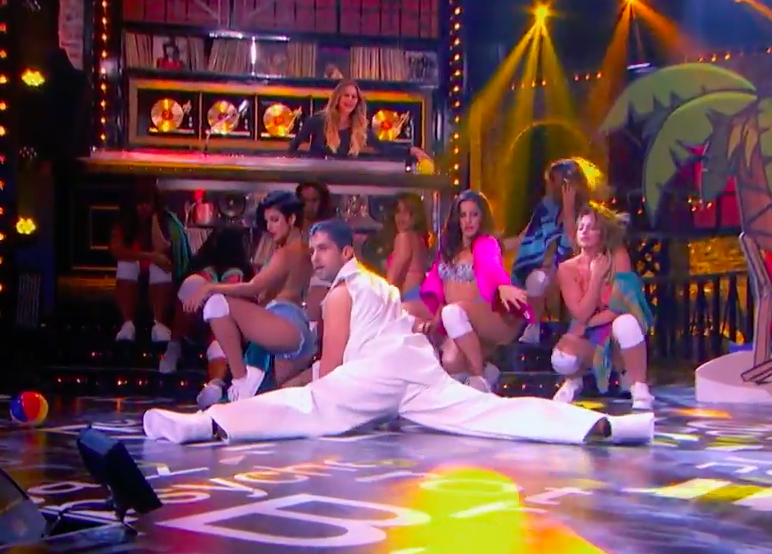 It wasn't too surprising when Josh ended up winning the competition. I mean, he was truly DEDICATED to his performance.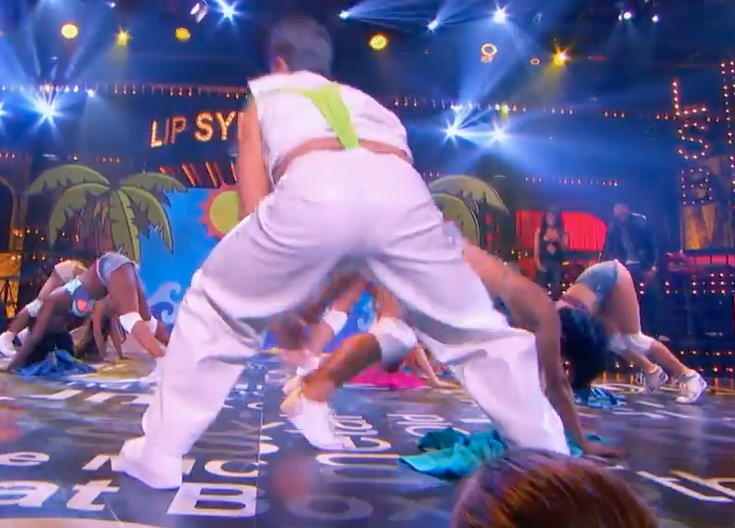 Way to slay, Josh.