Dogs are beautiful, expressive creatures who sometimes resemble celebrities.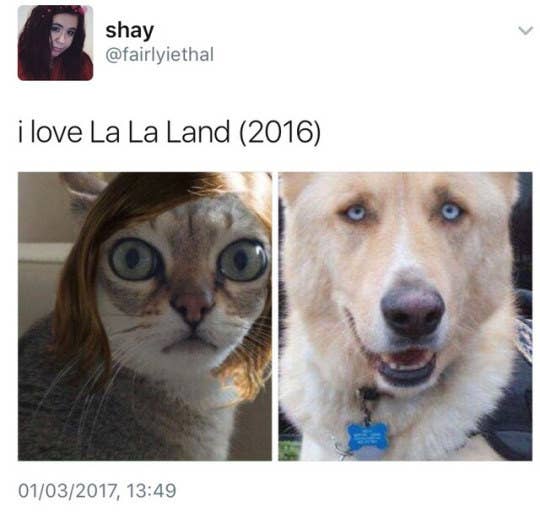 Here's a dog with the same grin as Tilda Swinton.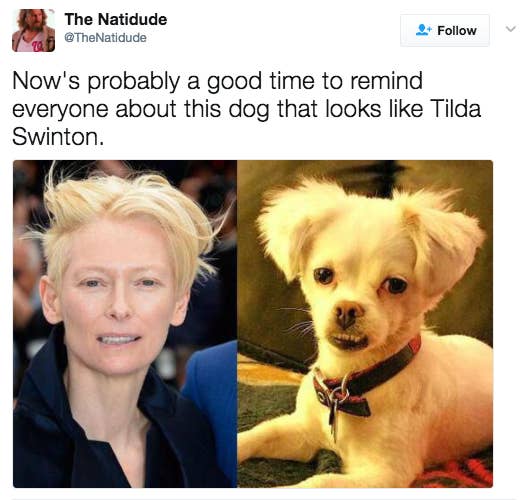 And Jenna Marbles' dog Kermit looks just like Snoop Dogg.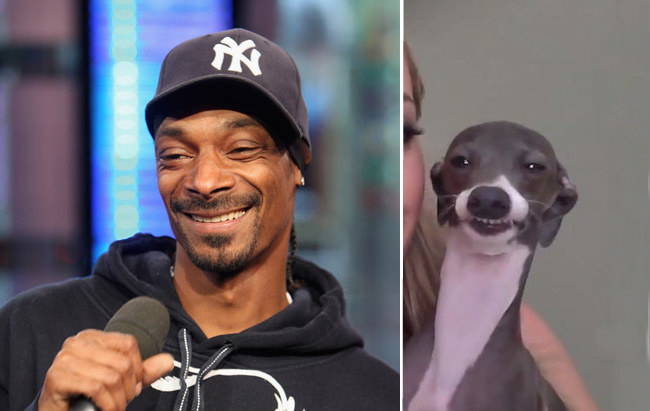 So, does your dog resemble a famous person? Use the DropBox below to share an image of your dog and let us know who they look like!