There was "Like a Virgin" Madonna and "Material Girl" Madonna, just to name a few.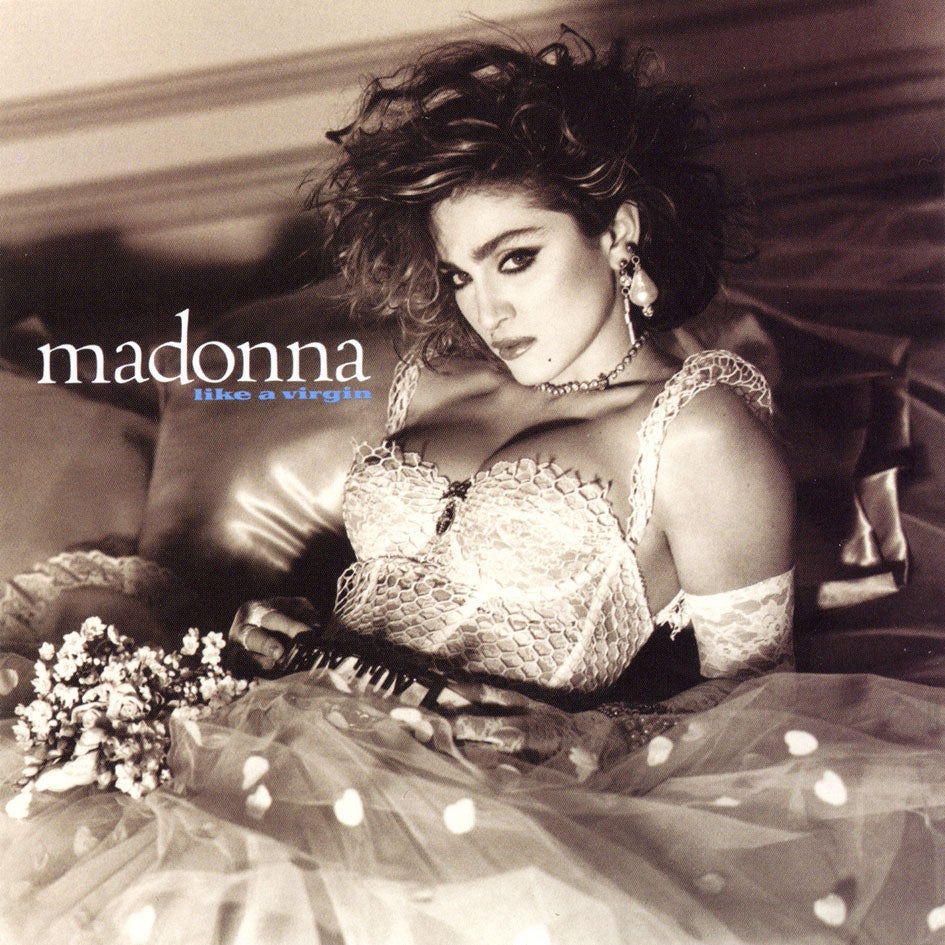 And now, in the year of 2016, we've been blessed with Badass Bike Riding Madonna.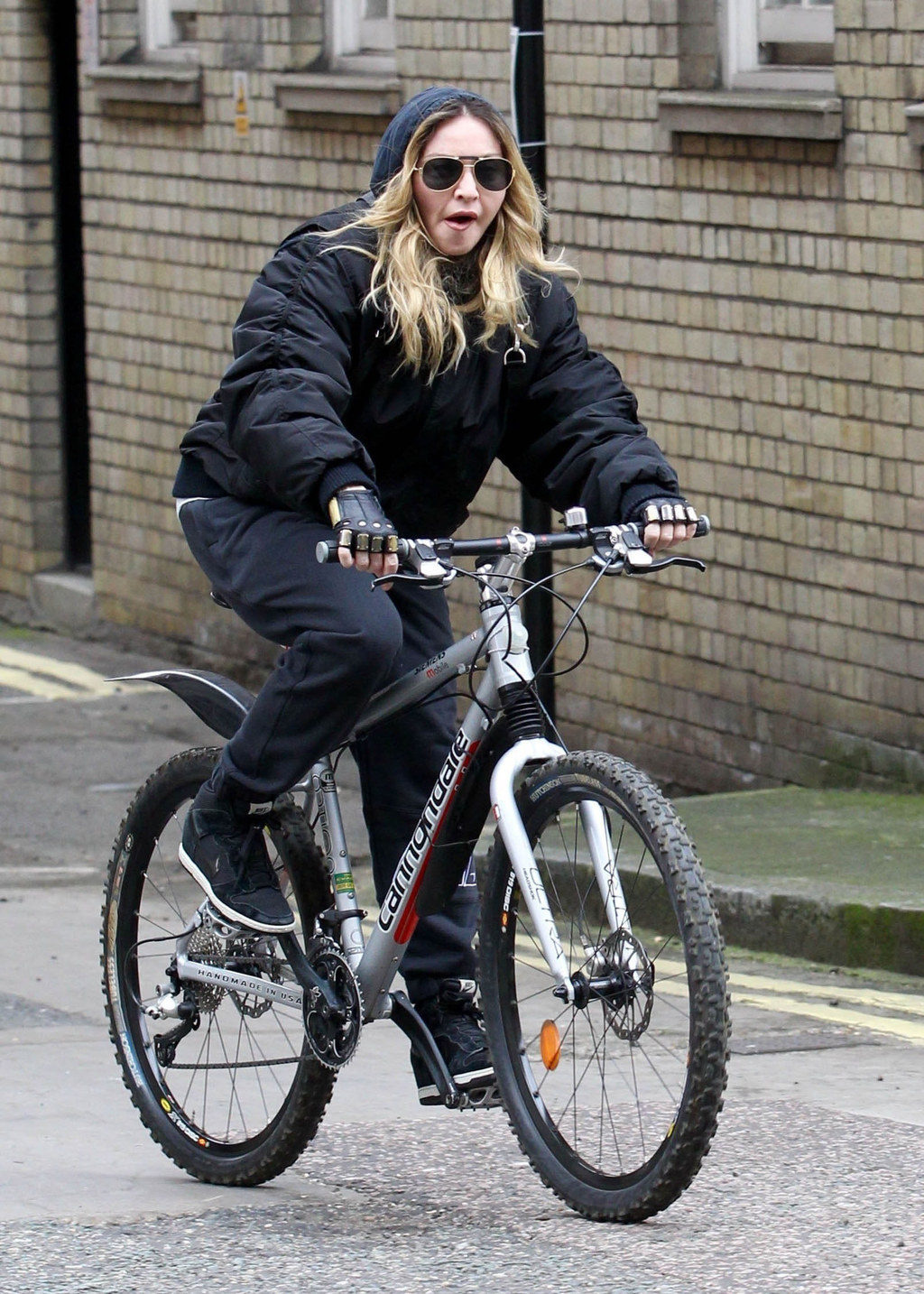 Yesterday, Madonna was photographed taking her bike for a spin around the streets of London.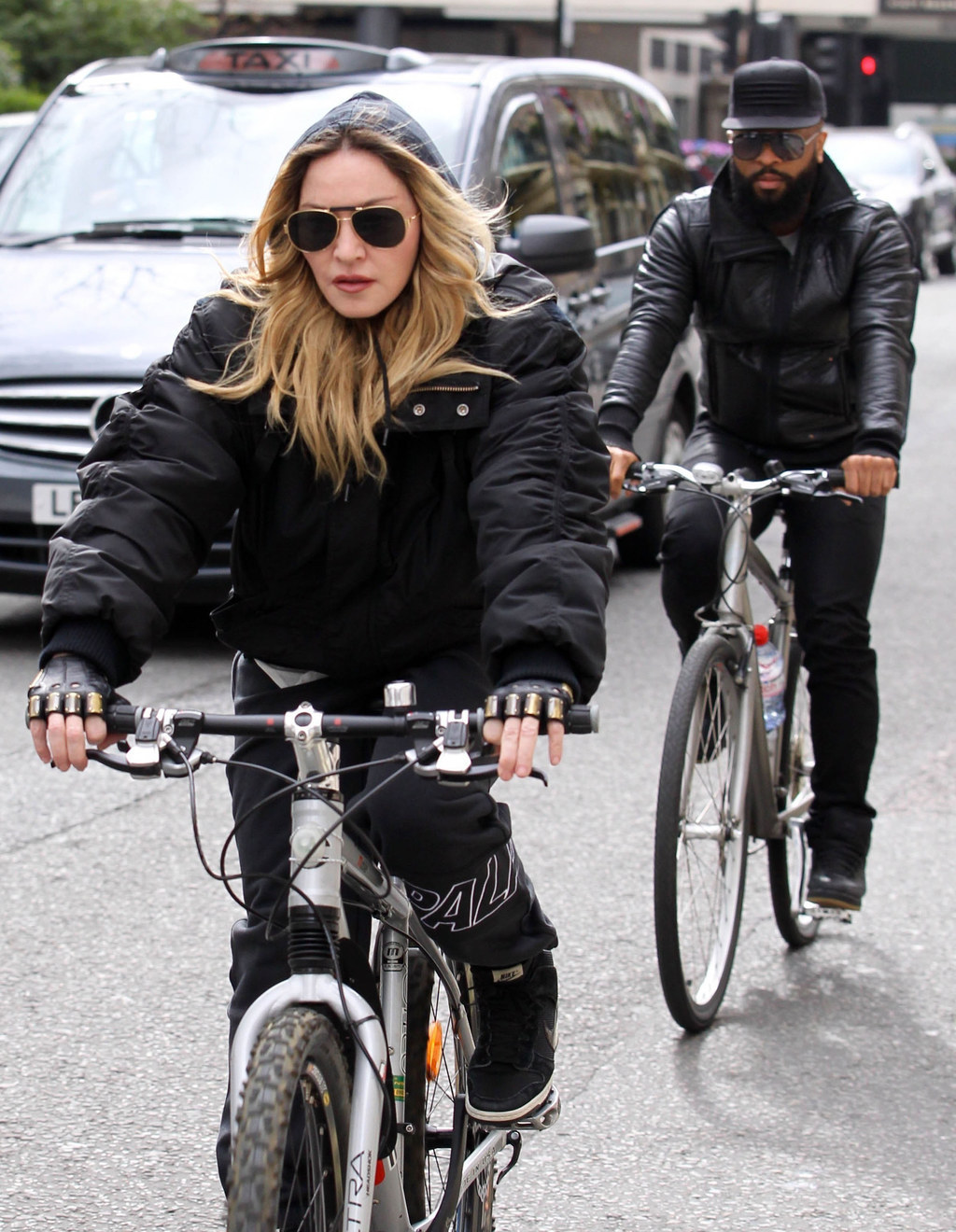 And look how fucking carefree and cool she looks.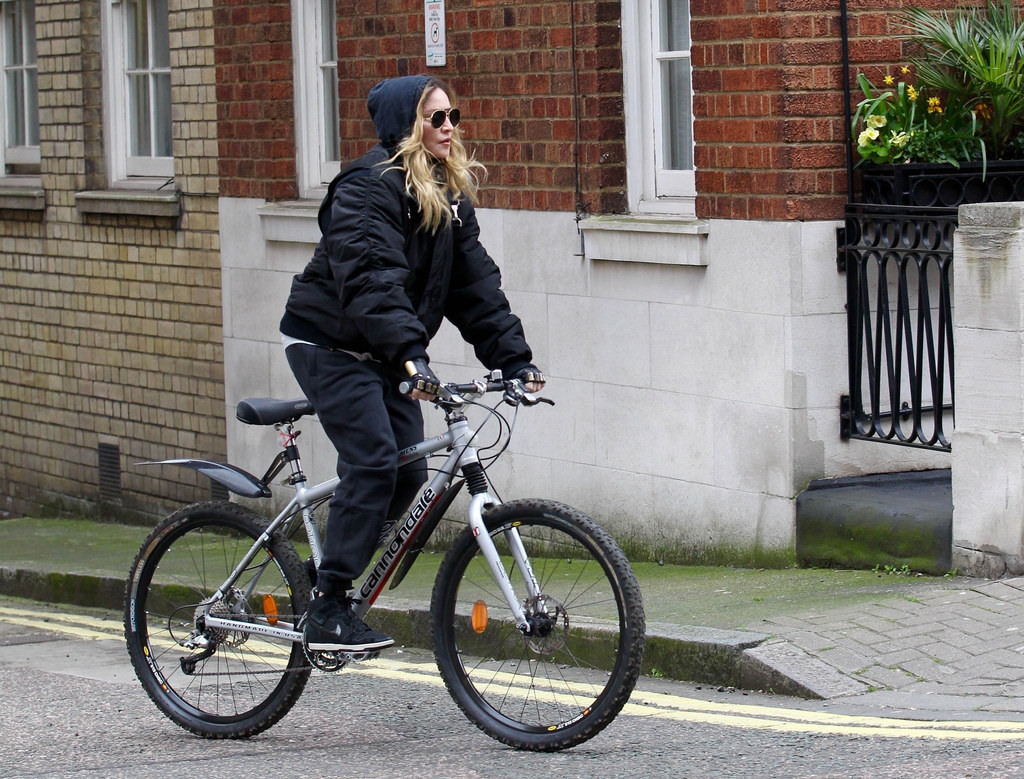 Aviators? Check.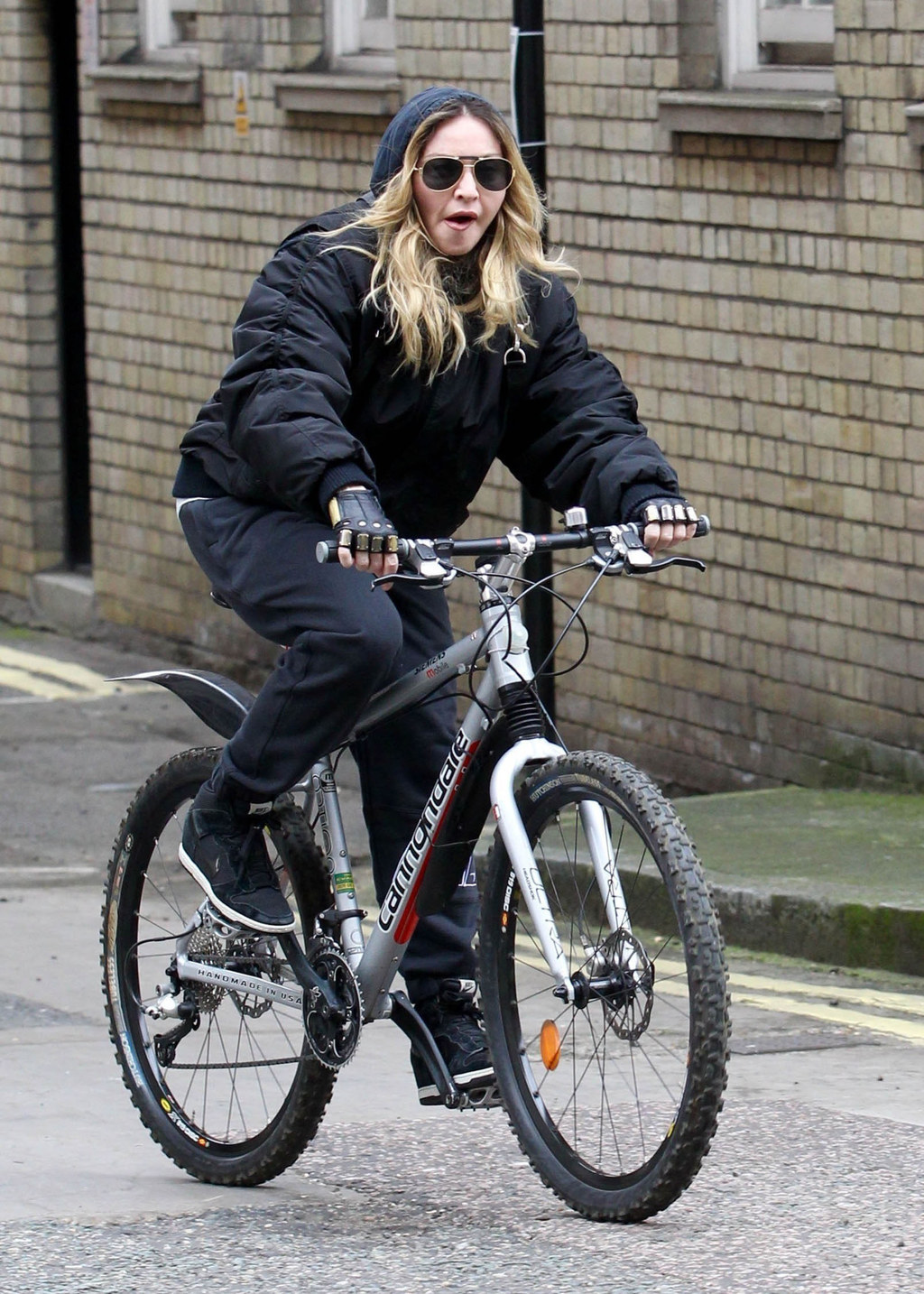 Nikes? Check.
Fingerless fucking gloves? CHECK.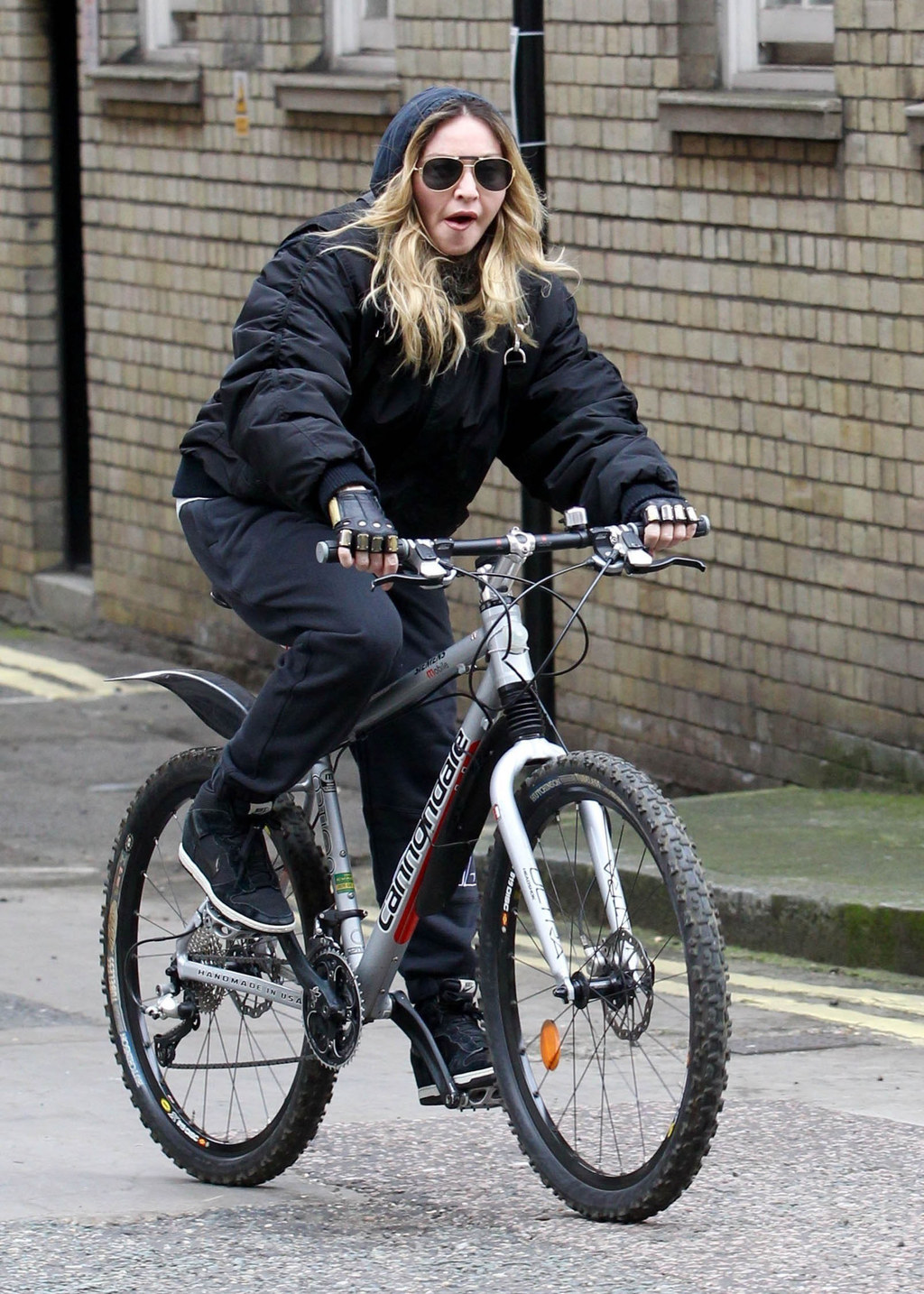 "They see me rollin', they hatin'."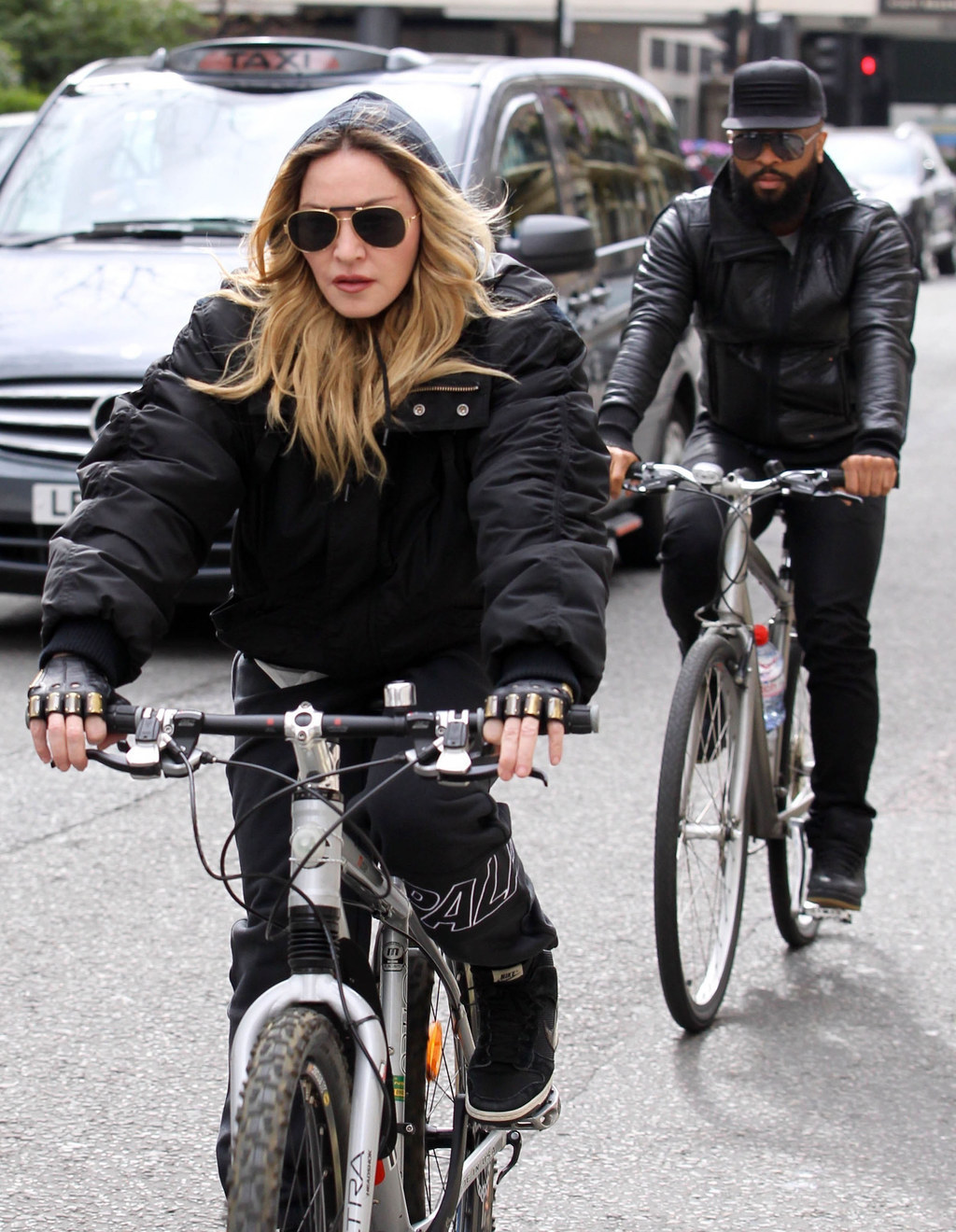 Never change, Madonna.