Mila Kunis Is Right About Everything, According To Ashton Kutcher
"She's my wife. That's just what it is."
In November, he and Mila welcomed a new baby boy who their older daughter, Wyatt, is completely obsessed with.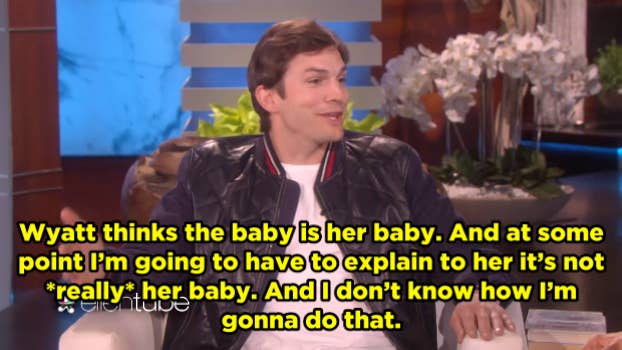 But baby Dimitri isn't so sure about his big sister. "He loves everyone. But when Wyatt comes near him he's like Kung Fu Panda," Ashton told Ellen.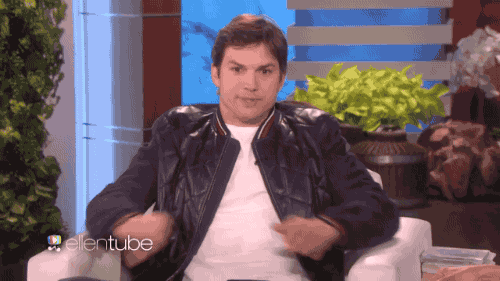 Dad stuff is cute and all but truly the highlight of his interview with Ellen was when he admitted that Mila is always right.
Because apparently, not only did Mila correctly predict the outcome of the US election, but she also had an inkling that their baby *should* be named Dimitri.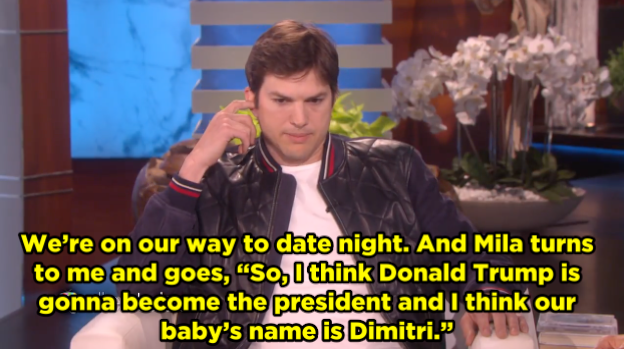 When she initially suggested the name, Ashton was more interested in talking about the election. But two weeks, later he had the same epiphany.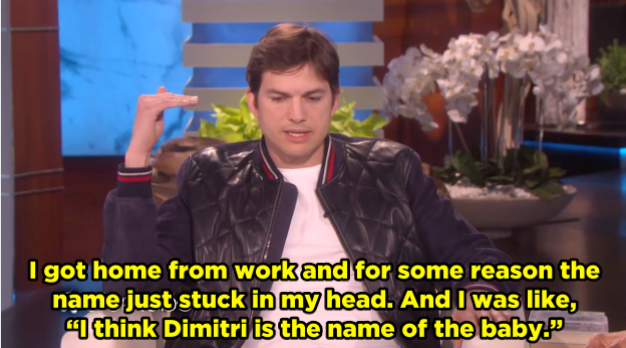 IDK if you can *actually* predict your baby's name — but if Ashton said Mila's right, then Mila is right!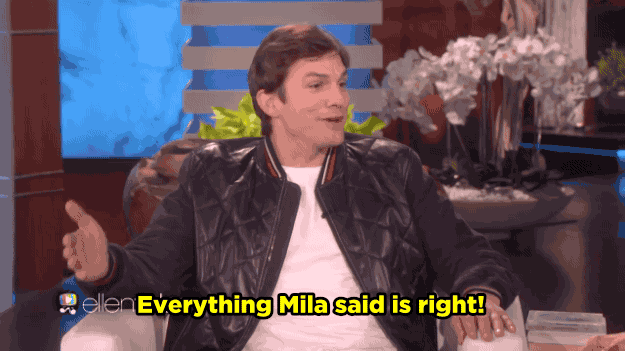 👏 👏 👏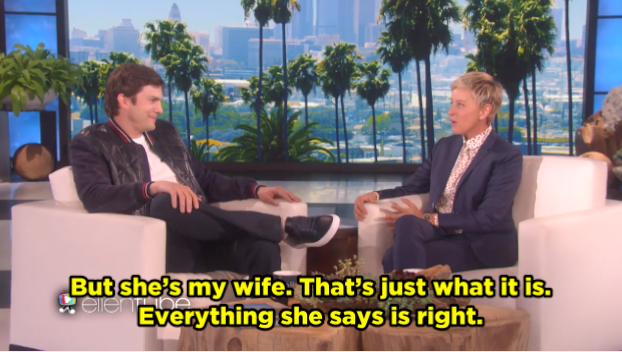 And the face Ashton made while admitting this was perfect.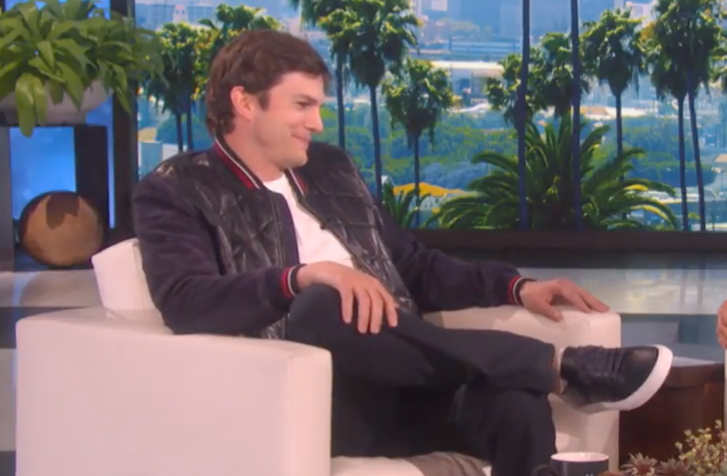 Just like this relationship!!!