Anna Kendrick And Stephen Colbert Had A Serious Bonding Sesh
It was wonderful.
First they geeked out over Lord of the Rings, which Stephen is famously a huge fan of.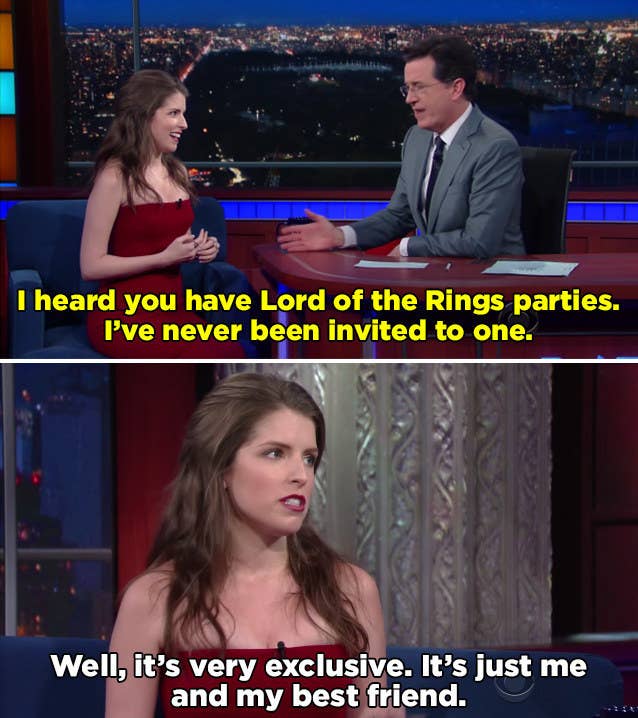 They talked about which characters they identify with, as we all have done.
And then they bonded over one of Stephen's other true loves, musical theater.
But the moment that solidified their new bond was when they sang a duet together.