Anna had nothing to promote so really she was just on the show to hang out.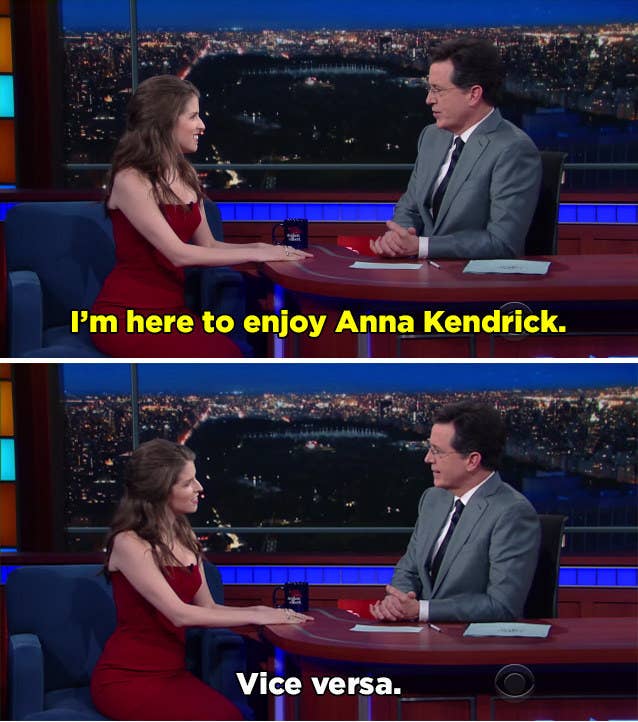 First they geeked out over Lord of the Rings, which Stephen is famously a huge fan of.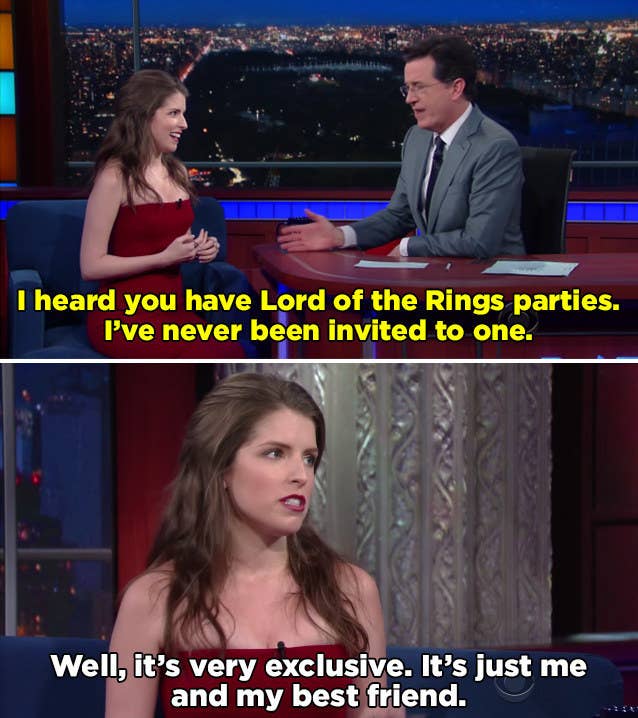 They talked about which characters they identify with, as we all have done.
And then they bonded over one of Stephen's other true loves, musical theater.
But the moment that solidified their new bond was when they sang a duet together.
These two definitely get along like Frodo and Sam.